Are you ready for the holiday season? No matter what time of year you're reading this, it's always a good idea to do some prep work for the holidays before the craziness begins.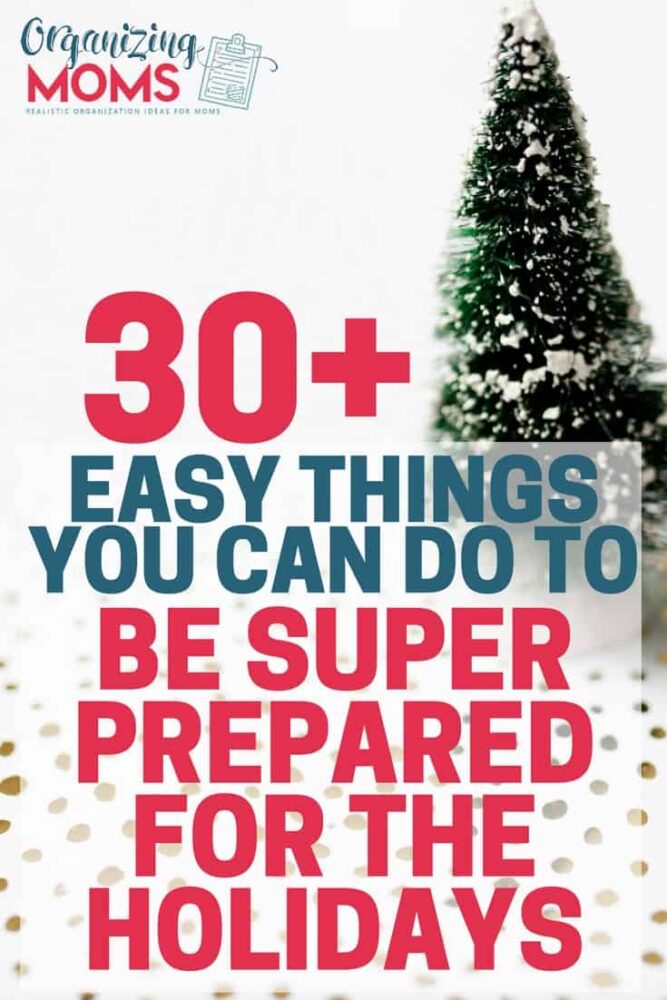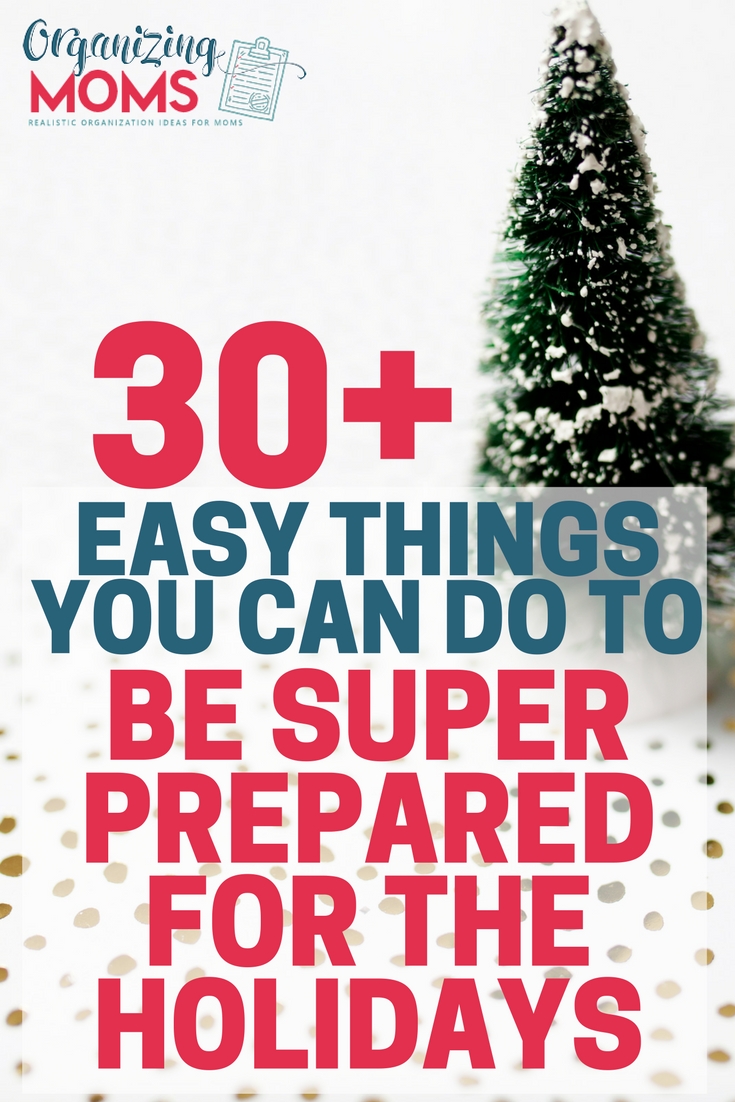 This post links to specific ideas you can use to start preparing now. We have ideas for less stress, scheduling, gift giving and more.
If you scroll all the way down to the bottom of the list, you can even find ideas for getting organized for Halloween and Thanksgiving (arguably a part of the "holiday season" that keeps getting longer each year!).
Even if you implement a couple of the ideas from this list, you'll be well on your way to a less stressful, more intentional holiday season!
Less Stress
Scheduling, and Fitting It All In
Gift Giving
Getting Your Ducks in a Row Before the Holidays
Preparing for Thanksgiving
Preparing for Halloween
Thank you for all of your thoughtful comments, ideas, and input. I hope you'll find something useful here that will help make your holiday season less stressful, and more joyful.
WANT TO FEEL MORE ORGANIZED & IN-CONTROL?
Join over 4,900 moms who found a way to run peaceful, well-organized homes by busting clutter, creating good routines, and focusing on what their families need - and get this printable guide free! It will help you jump-start your home organization, and give you some relief!
New to this community? Start here, friend!