To make your holiday season as awesome as it can possibly be, we are working on planning ahead for the holidays. If you're just joining in on this series, you might want to check out this post about the secret to having a great holiday season.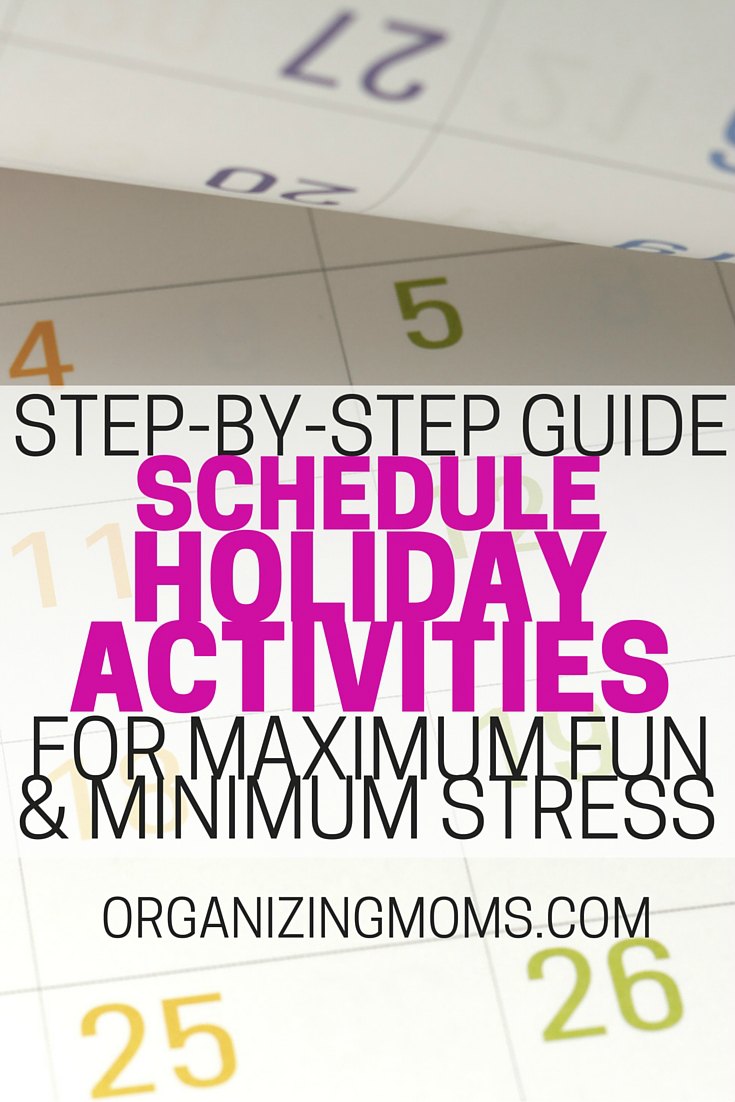 Yesterday, you made a list of all of the activities you want to do during this holiday season. Today, you're going to take that activities to-do list, and start scheduling your most important activities on your calendar.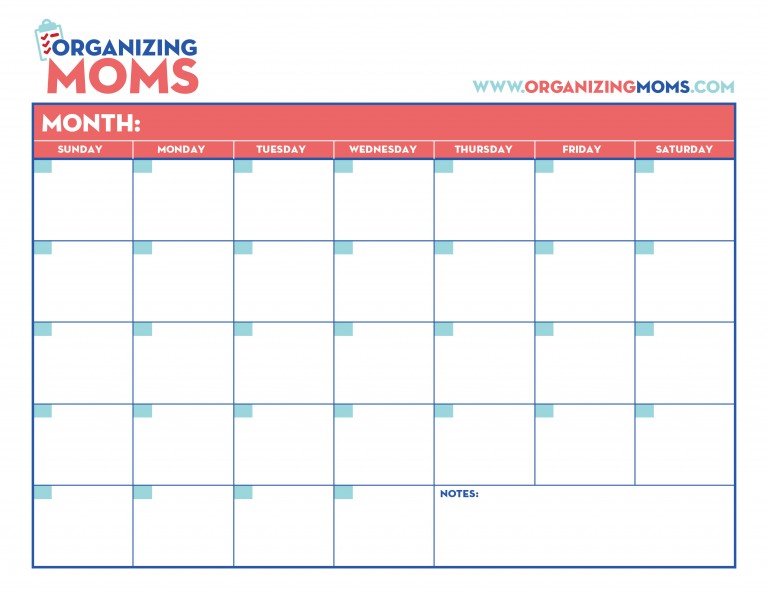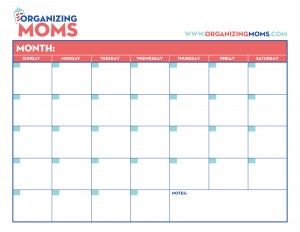 If you need a printable calendar, you can get a free one here.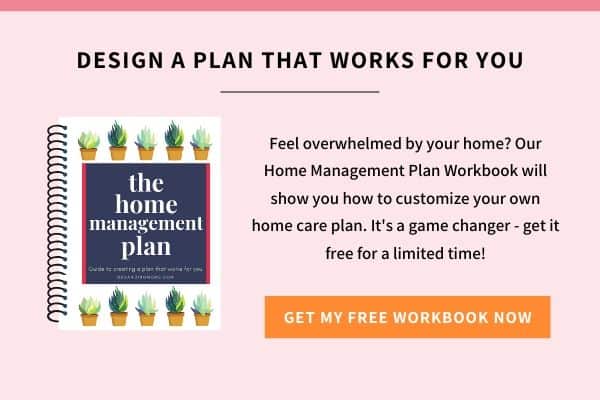 Step-by-Step Guide to Scheduling Holiday Activities
Begin by noting everything that you're required to do during the holiday season on your calendar. Include things like office work parties, mandatory school programs, piano recitals, etc.
If you've already made travel plans, note the time when you will be gone.
Take a look at your activities to-do list. (If you haven't made one, find out how to do it here) Start scheduling the activities that you gave highest priority to in your brainstorming session.
Don't forget to include downtime. The holidays are already stressful enough without having to run around from activity to activity. Don't plan so much that you're never able to really relax and enjoy anything.
If you still have space schedule in a few more activities from your to-do list.
Once you've set your schedule, share it with your family, and see if there's anything else that needs to be added.
Once your schedule is set for the holiday season, you'll be able to make good choices about what you can/can' t commit to. Having your calendar already set equips you to be able to say no to other opportunities that might come up, but aren't really a high priority to you.
Have fun scheduling your amazing holiday season!
---
During October, Organizing Moms will feature 31 things you can do to prepare for the holidays. Preparing for the holidays can be a lot of fun, and it can help you get things done in advance so you can enjoy the holidays more.
However, if you do try to do all of the things in this series in real-time, you might drive yourself crazy. If you want to follow along and complete the tasks, that's completely fine, but no pressure. This is supposed to be fun, and help you prepare. If you want to skip some things, skip them!
A better approach would be to read along with the series, and use the things that you think would be helpful to you. Bookmark the Preparing for the Holidays page so you can reference it later.
To see links to all of the posts in the series, go to the Preparing for the Holidays page. If you'd like to get regular updates from the series delivered to your inbox, sign up for the Organizing Moms newsletter!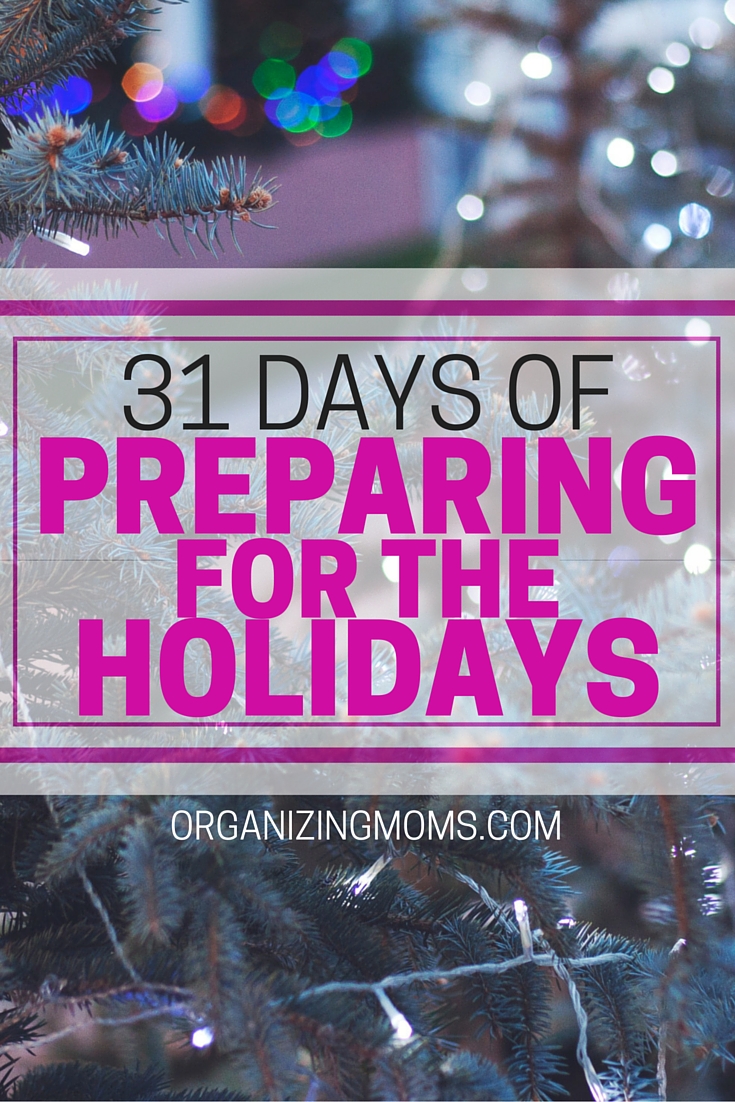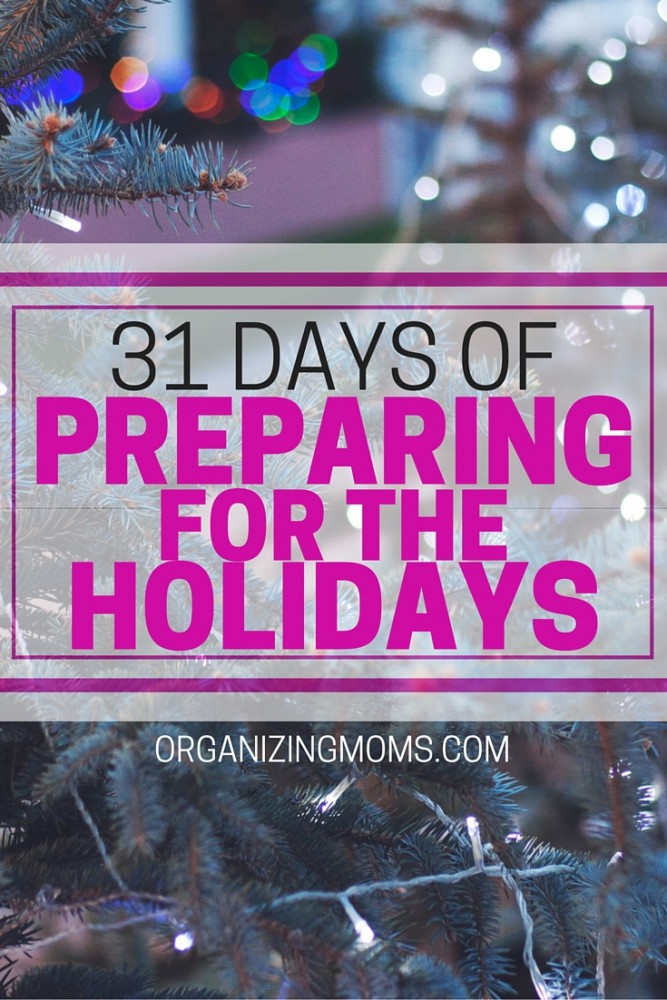 New to this community? Start here, friend!