How to get better at home management when you're totally frustrated, overwhelmed, and tired. Shift your thinking so you can use home management systems to make your life easier.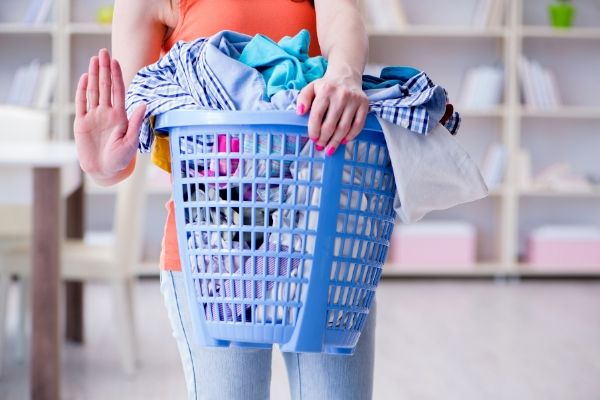 Home Management
If you're reading this article, there's probably something you don't like about how your home is running right now.
You're overwhelmed, frustrated and tired.
And you need some solutions.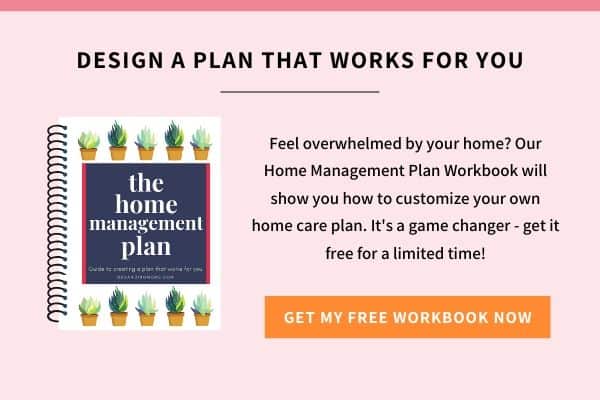 Some relief!
In this article, you'll be able to reflect on some of your home management challenges, and learn about solutions that will take the pressure off.
Related: A Weekly Home Management Routine that Works for You
Before You Get Down on Yourself, Consider Your Season of Life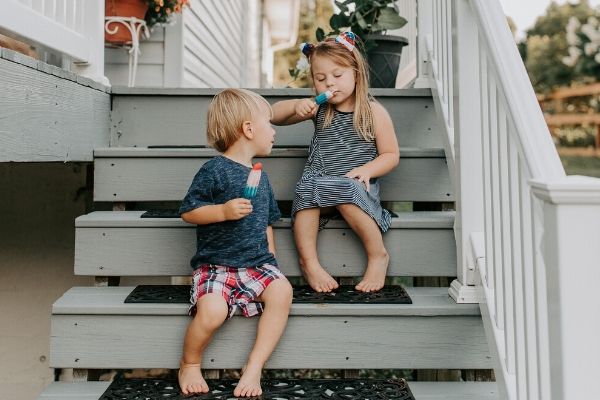 Most of us expect too much from ourselves.
When you step back and take an honest look at what you're taking on in a day, you'll probably see that it's a lot!
Need help? Check out all of these types of home management that we do.
There are so many things that can make home management challenging, but here are just a few things that can make it extra hard:
Not getting enough sleep
Taking care of babies or young children
Taking care of anyone with high needs
Relationship issues
Comparison and feeling judged by others
Depression and anxiety
Isolation
Low energy due to illness
Long work hours (both at home and outside of the house)
Driving to a lot of activities, commuting
Clutter
Anything that drains your energy or takes your time will make home management harder.
And that's okay.
Go easy on yourself, and acknowledge that you area already juggling a lot of things.
From now on, don't look at managing your home as something you stink at.
Think of home management as a tool you're going use to make everything else in your life easier.
Related: How to Make a Practical Home Management Binder
Best Home Management Advice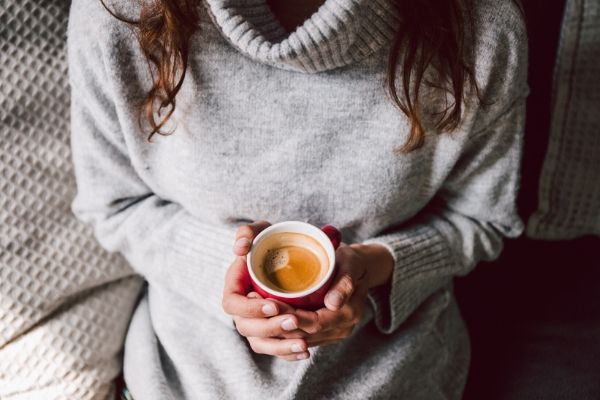 Over the years, some of the best home management advice I've heard came from other moms. Here's what they say:
The people in your family are more important than chores. If your family needs you, it's okay to ditch your plans to mop the floors and help them.
Do one thing a day. If you're totally overwhelmed with a new baby, or struggling from lack of energy due to illness just do one thing a day and celebrate your accomplishment. Do the dishes. Do one load of laundry. Do your whatever your most pressing chore is, and know that it's pretty amazing that you got it done.
Done is better than perfect. A quick sweep of the floor won't leave it shining, but it makes it possible for your kids to crawl around on the floor. Macaroni and cheese isn't a super healthy 5-star meal, but it fills your family's bellies and makes them happy. If you're in a tough season of life, don't cripple yourself by expecting everything to be perfect.
Easier is better. Don't overcomplicate things and stress yourself out. Find ways to make what you do easier.
Related: The Best Home Management Printables to Get You Organized
Home Management Tips
If you're in a season of overwhelm, I hope you'll take the advice above to heart.
Do one thing a day. Prioritize people over chores. Done is better than perfect. Easier is better.
What's the most important thing you need to do today?
What can you do that will make everything else easier?
Grab the free PDF workbook below, and start making a realistic plan that's tailor-made to your season of life.
Read: Why Planning in Home Management is So Powerful
Home Management Help
You don't have to do it all alone!
Ask for help from others. If you can afford to hire something out, do it!
One of the best things I did as a new mom was to hire a mother's helper. If you're unfamiliar with what a mother's helper can do, check out this post that explains everything you need to know about hiring a mother's helper.
If you're looking for ways to make home management easier, here are some resources that will help: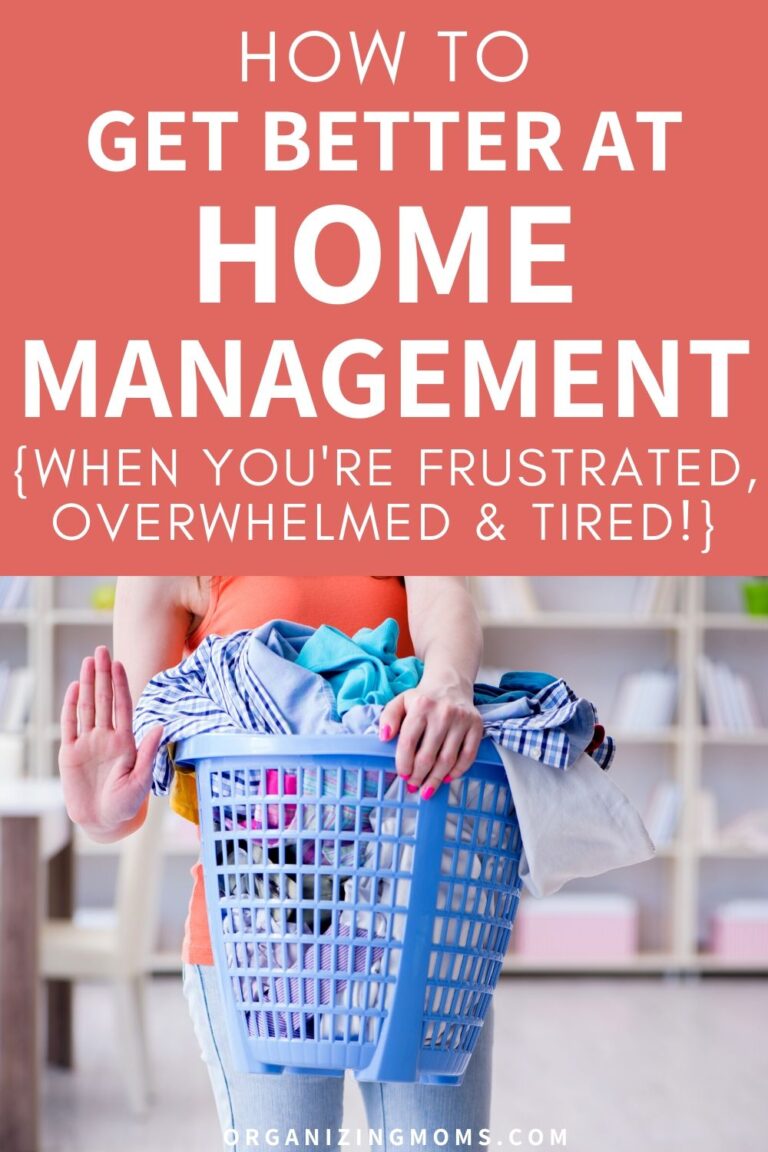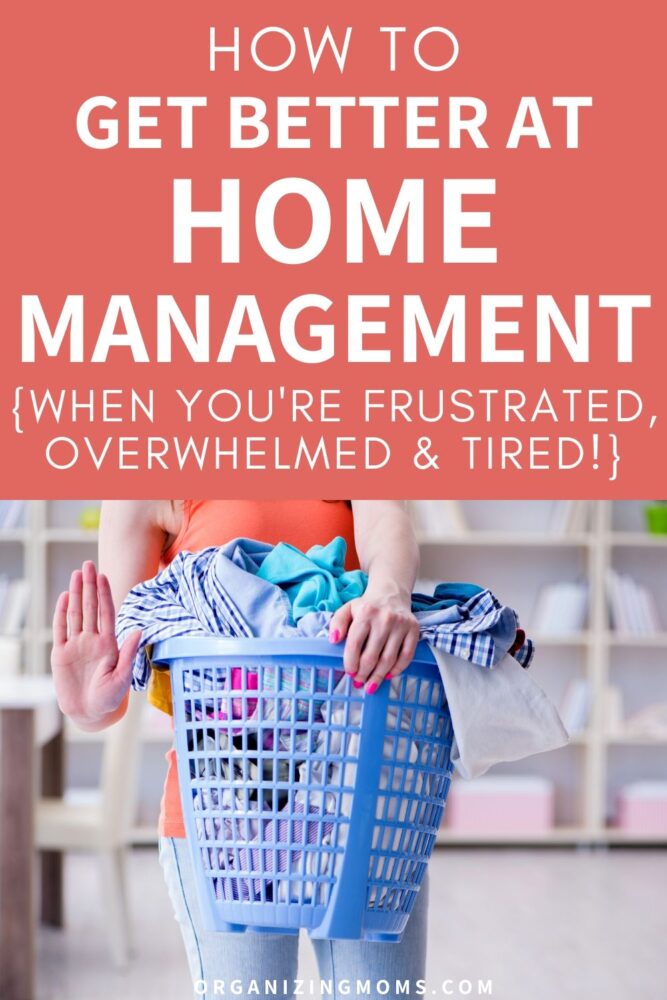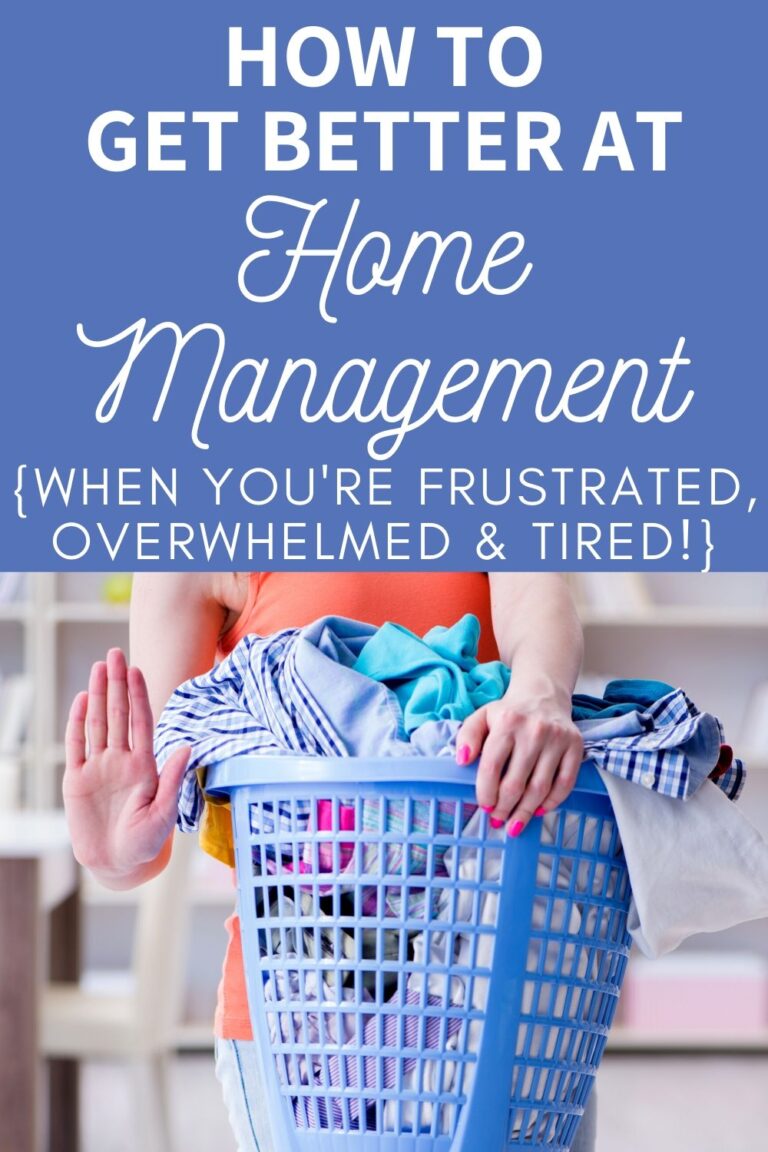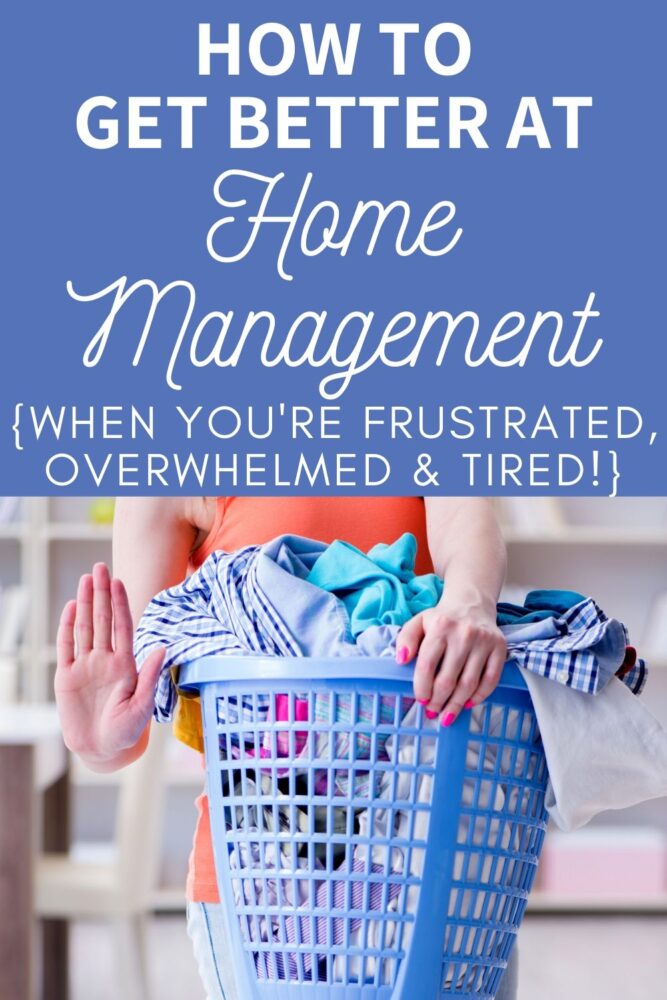 New to this community? Start here, friend!