Simple home management systems you can start today to make your home run more smoothly. Ditch the chaos and create home management habits that make everything easier.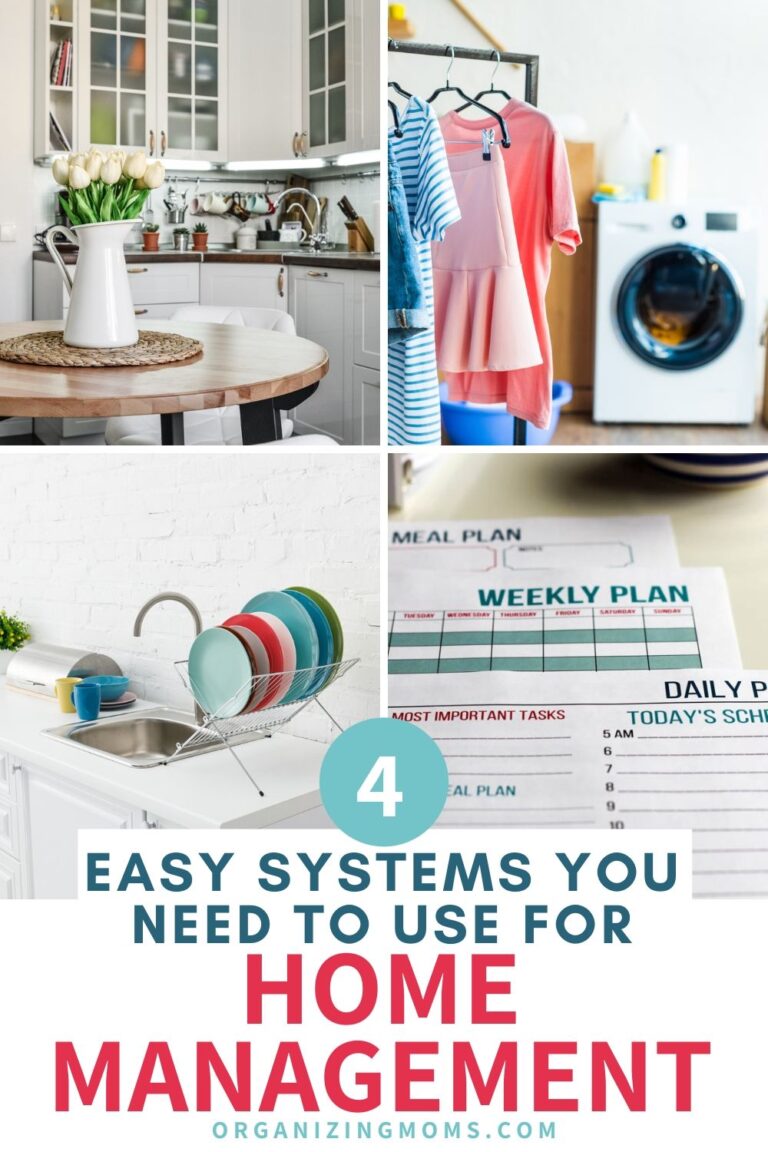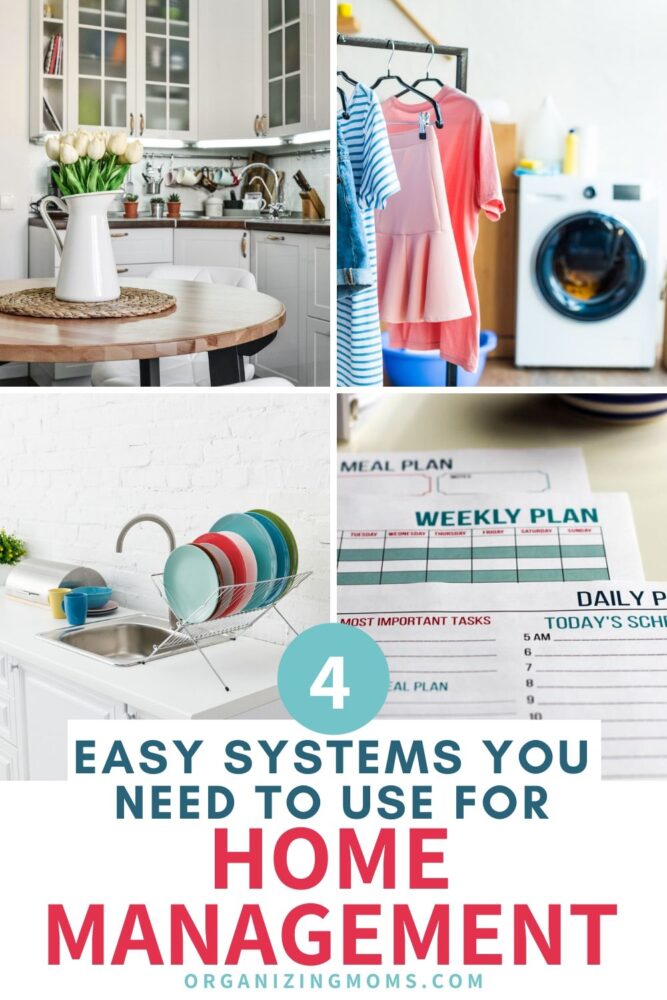 If you feel like your house is out of control, you need to start using easy home management systems that will help you get back on track.
While it can be tempting to try to organize and clean everything all at once, that's usually a recipe for burnout.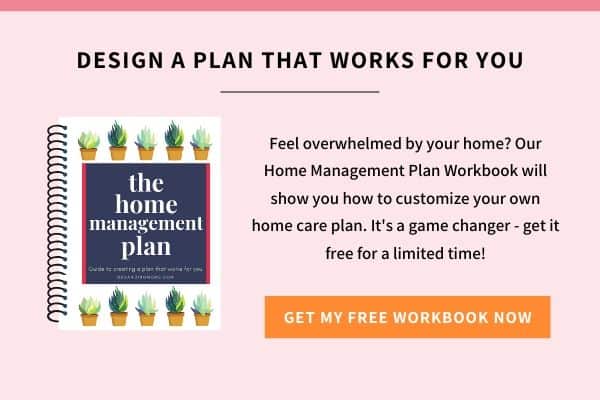 By focusing on managing key elements of your home, you can make everything run more smoothly.
And if you're consistent with keeping up with these habits, you'll eventually start to see snowball effect that makes other parts of your home and life feel more organized too!
Easy Systems You Need to Use for Home Management
There are a few things that you need to do daily that will keep your home running smoothly.
Systematize these habits, and everything else about managing a home will become easier.
1. Do the Dishes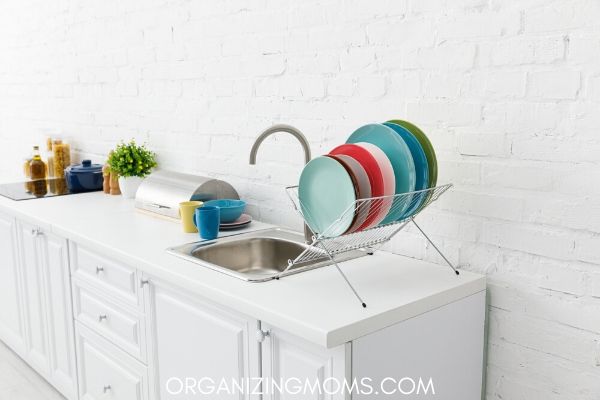 Having clean dishes makes everything easier.
When your dishes are clean, your kitchen will be usable, and it's easier to eat at home (which saves money).
If you have a dishwasher, load it up over the course of the day and run it after dinner.
In the morning, put away your clean dishes right away so you have somewhere to put your dirty dishes from breakfast.
After a while, this will become automatic to you, and it won't seem like such a big chore!
Ideas for Making Doing the Dishes Easier
Related: How to Keep Your Kitchen Tidy – Easy Tips
2. One Load of Laundry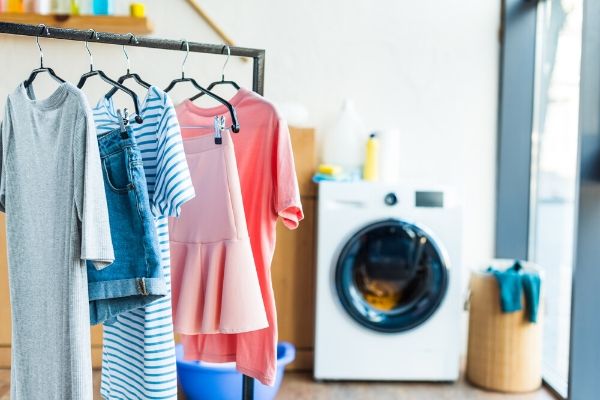 Take the stress out of trying to figure out what everyone's going to wear each morning by running a load of laundry every single day.
Go through all of the steps of doing a load of laundry: wash, dry, fold/hang, and put clothes away.
If you're doing a load a day, you'll never get too behind.
Ideas for Making Doing the Laundry Easier
3. Calendar Check + To-Do List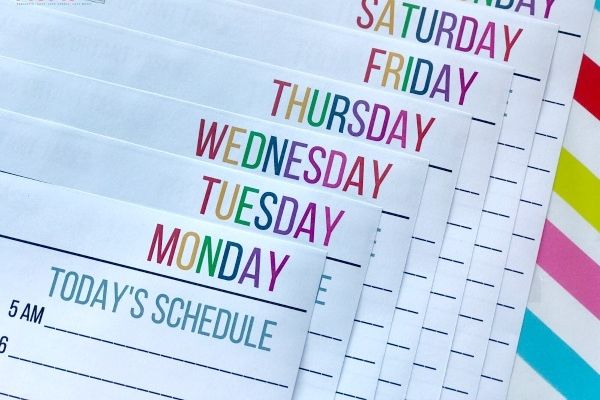 Choose a specific time of day when you'll do your calendar check and write your to-do list.
I like to do this in the mornings before the kids wake up, but the evenings will work too.
All that matters is that you pick a consistent time to plan each day.
Check your calendar to see what appointments and activities you have scheduled, and write out your to-do list for the next day.
That way, you'll know what's coming up for the day ahead, and you'll have a clear idea of the things you need to get done!
Ways to Make Your Calendar Check + To-Do List Easier
Related: 6 Reasons Why Using a Planner Should Be Part of Your Routine
4. Reset a Small Space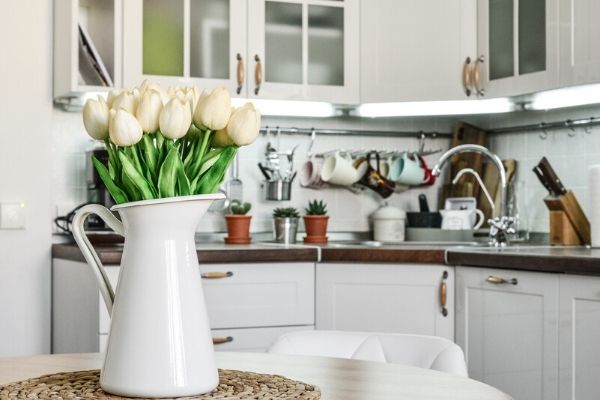 Pick one area of your house that you'll "reset" each day.
If you're just starting out, make that space your kitchen!
If your kitchen is running well, everything else will be easier.
Take 10-15 minutes each day and put things away, wipe down surfaces, and put out fresh towels.
Resetting any space gives you a feeling of peace and accomplishment!
Ideas for Making a Reset Easier
Related: How to Deal with Clutter Hotspots
Your New Home Management Systems
To keep your home running, implement these four systems:
Do the Dishes
One Load of Laundry
Calendar Check + To-Do List
Reset a Space
Once you have good systems in place that work for you, you'll start to notice that they become easier, and even automatic. You'll have more time to focus on things you'd rather be doing! 🙂
Related: Why Planning in Home Management is So Powerful
You May Also Like: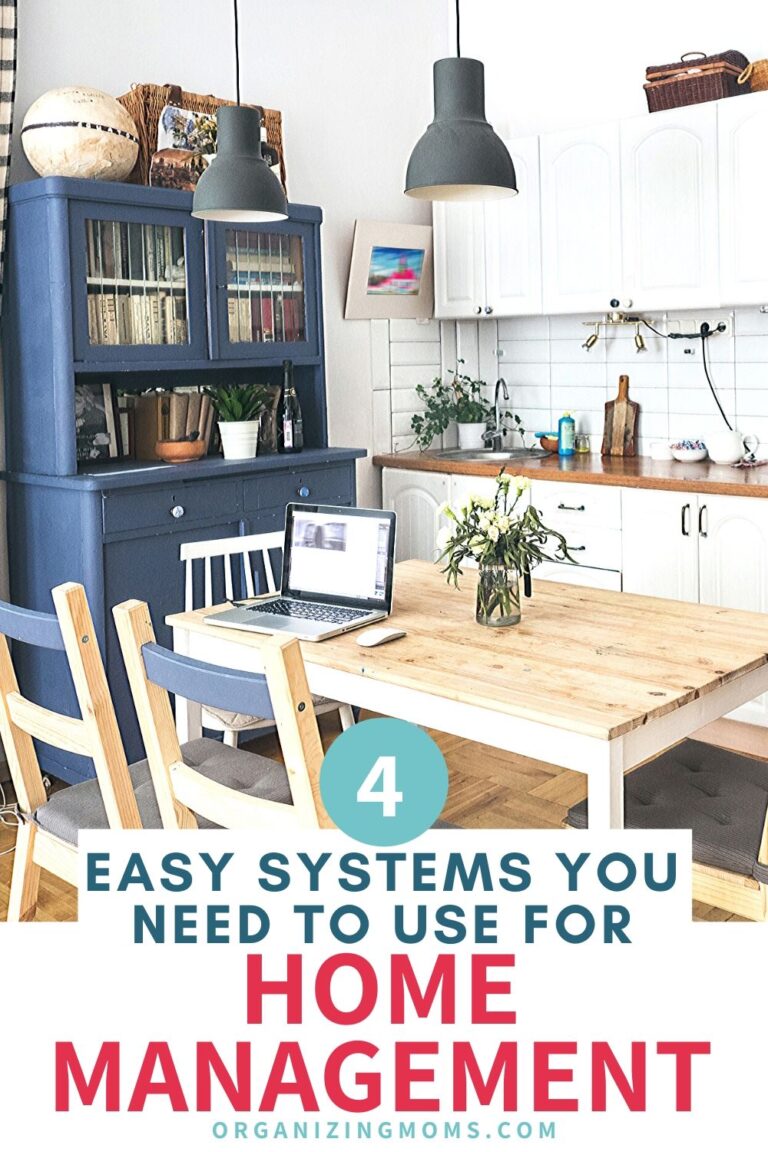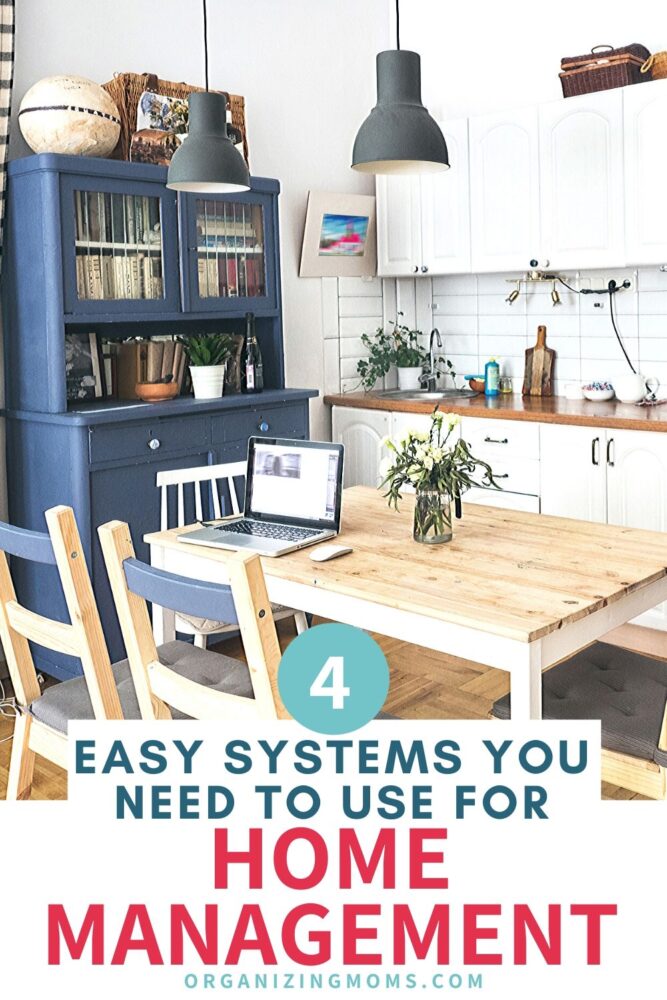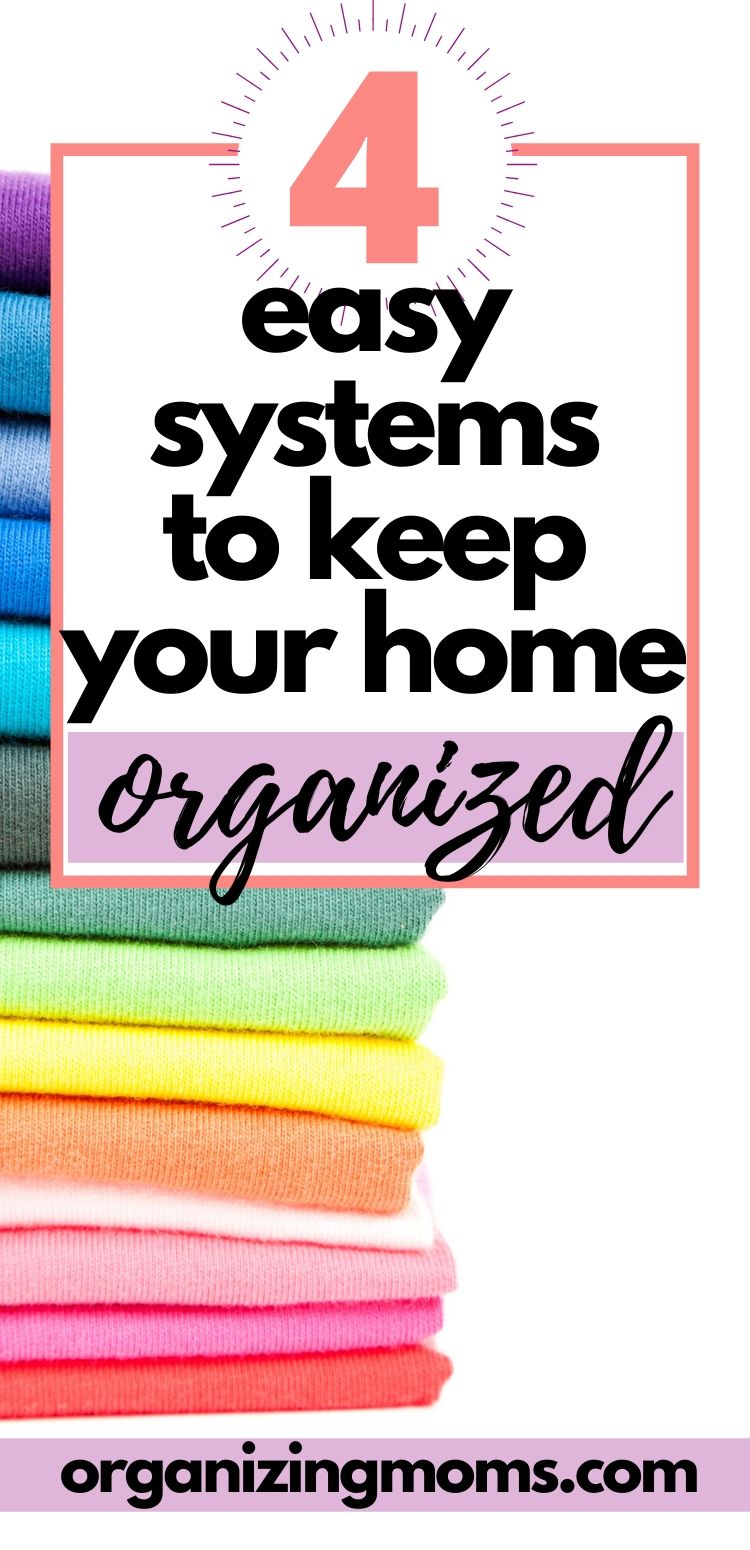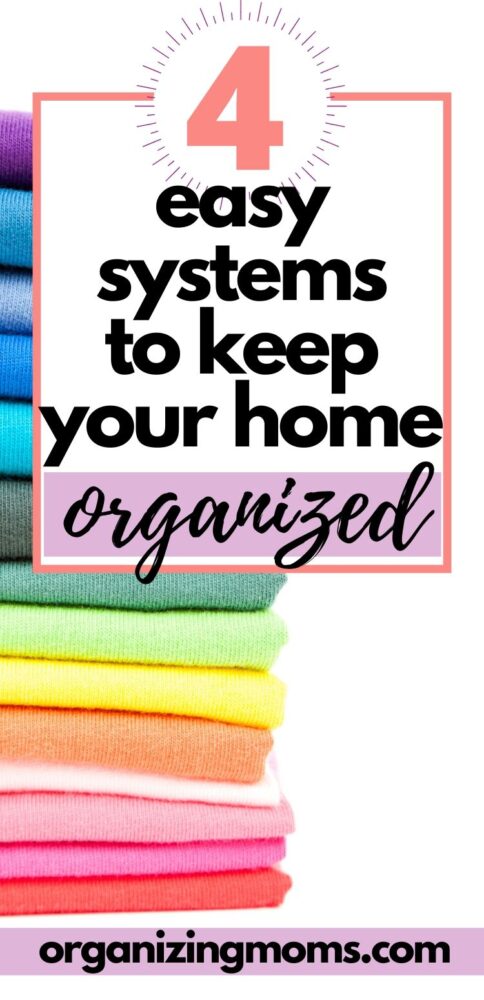 New to this community? Start here, friend!