Want to create an organization system that's easy to maintain? Organizing with baskets is the smartest way to conquer clutter, have a place for everything, and get organized once and for all.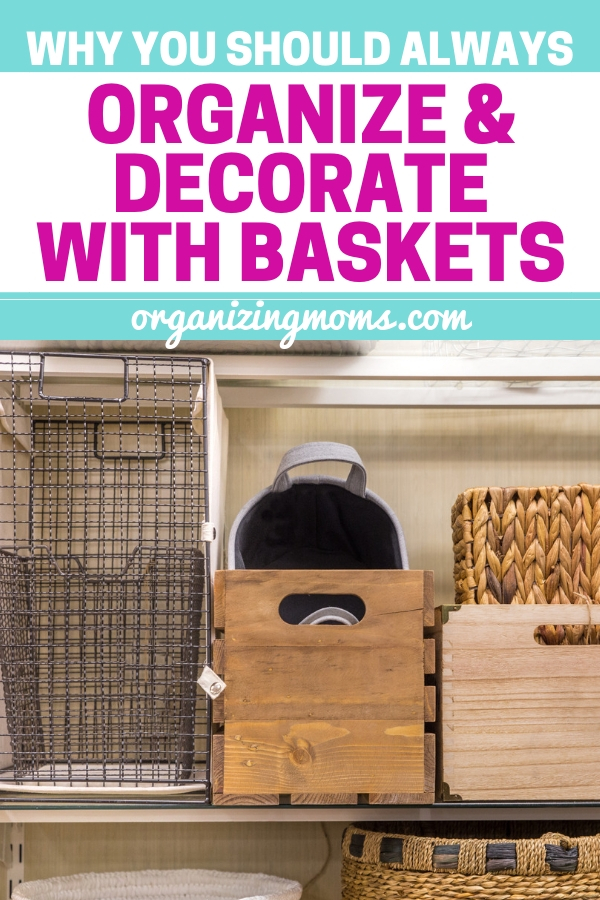 Organizing with Baskets – Why It's The Best Method
Using baskets for organization has many advantages over using other types of containers. Here's some benefits of using baskets to organize:
Basket Organization Ideas
There are hundreds of ways you can clear clutter and get organized using baskets. Here are some ideas and organizing solutions that use baskets: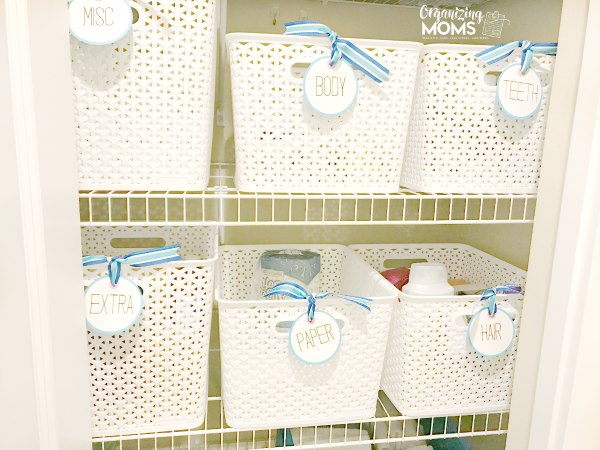 Baskets for Organization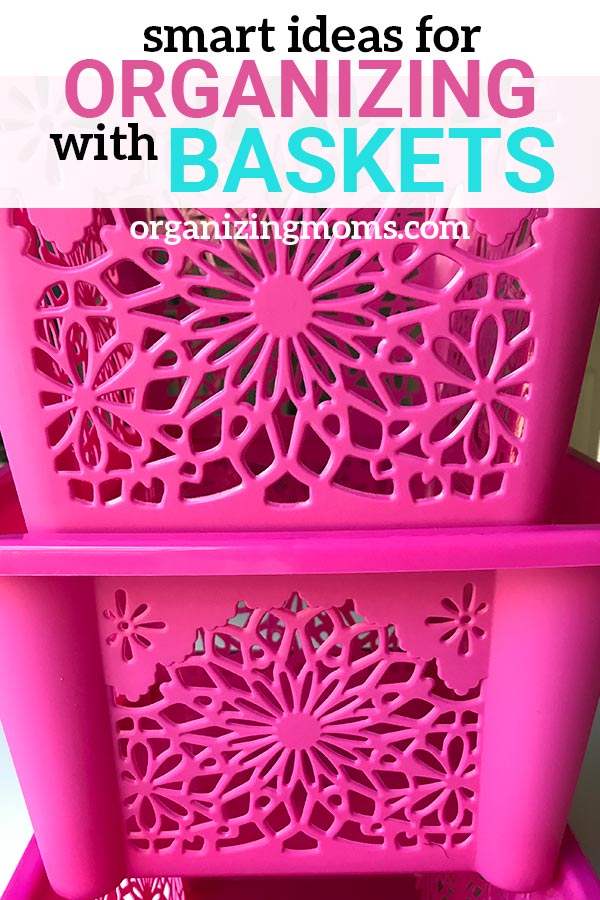 Here are some beautiful baskets you can find online that will help you get organized and beautify your space:
Large Seagrass Woven Basket with Handles – This is great for storing toys, or even extra blankets and throws in the family room.
Large Cotton Rope Handle Storage Basket – Perfect for storing extra linens, craft supplies, or toys.
Wire Storage Basket – These farmhouse-style baskets are great for storing items you don't mind showing off! Great for pantry storage or beautiful linens.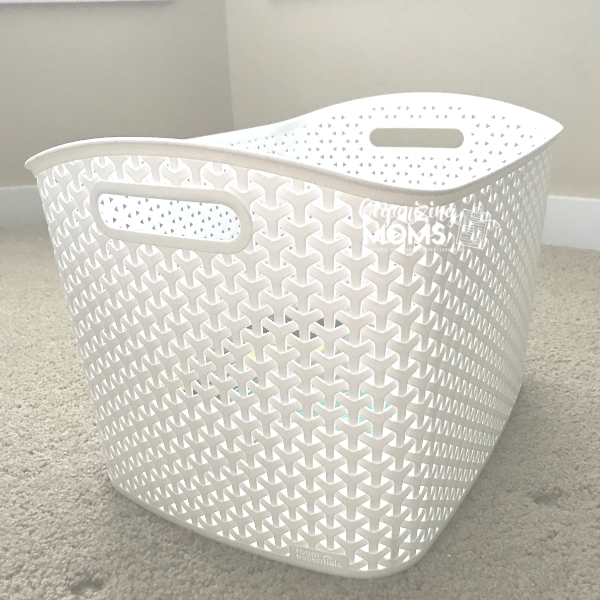 White Storage Baskets – These plastic baskets are beautiful, durable, and washable. Perfect for storing anything that might leak, or get messy!
The Best Type of Basket for Organization
Have you ever wondered which types of bins, baskets, or boxes are the best for organizing stuff?
Of course, I think using pretty baskets is the best, but the type of basket you choose is also important.
I've been watching people get organized for years now, and I'm always trying to improve our own home organization as our family grows and goes through different seasons of life.
But recently, I realized something kind of amazing (yet so simple!) that kind of blew me away.
People tend to PROPERLY use bins/baskets/containers WITHOUT lids much more than containers that do have lids.
I've even noticed this in myself – if I can easily toss something into a bin, I'll do it. But if I have to detach a lid to put something inside, often I'll just stick the item on top of the bin and promise myself that I'll put it away later.
And I think we all know that later almost never comes. At least not until I have had it with the mess and decide to do yet another big tidy.
Of course, there are situations where you really need lids. Like, in your garage, or in an area where you're stacking bins on top of each other.
But, if you notice that you tend to put items on top of bins instead of just putting them inside the bin itself, try just taking the lid off the bin for a while and see how it goes!
If you decide that using containers without lids is much better for you, you might want to consider investing in baskets for organization and storage.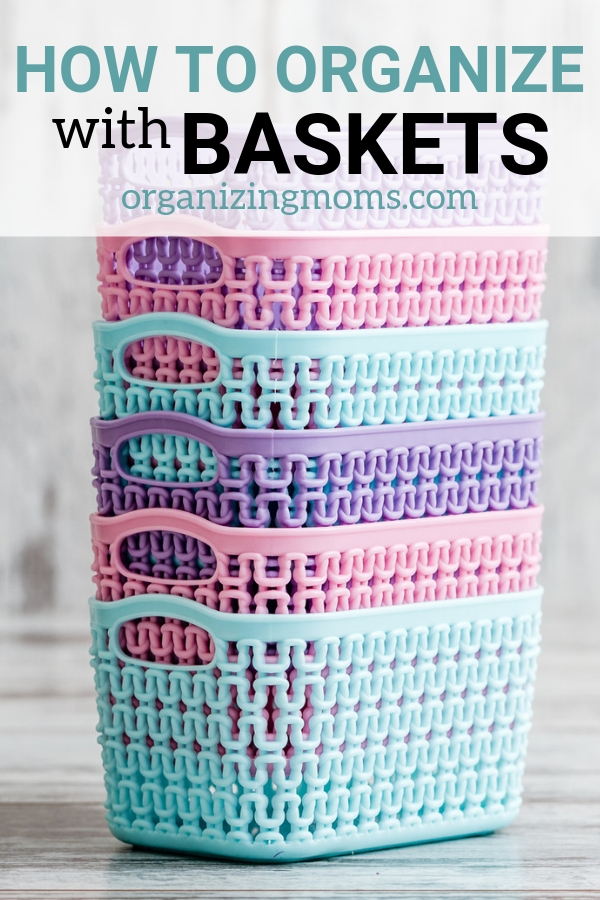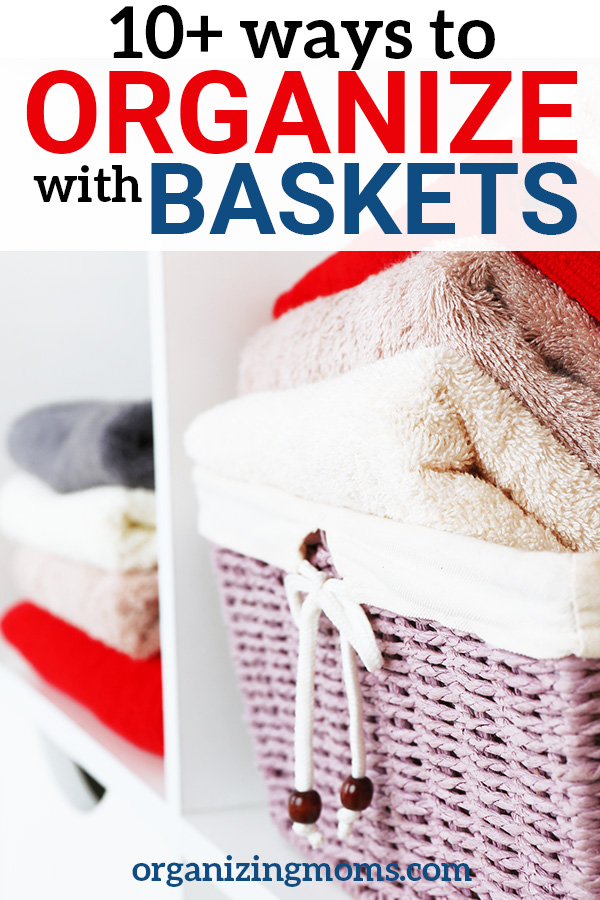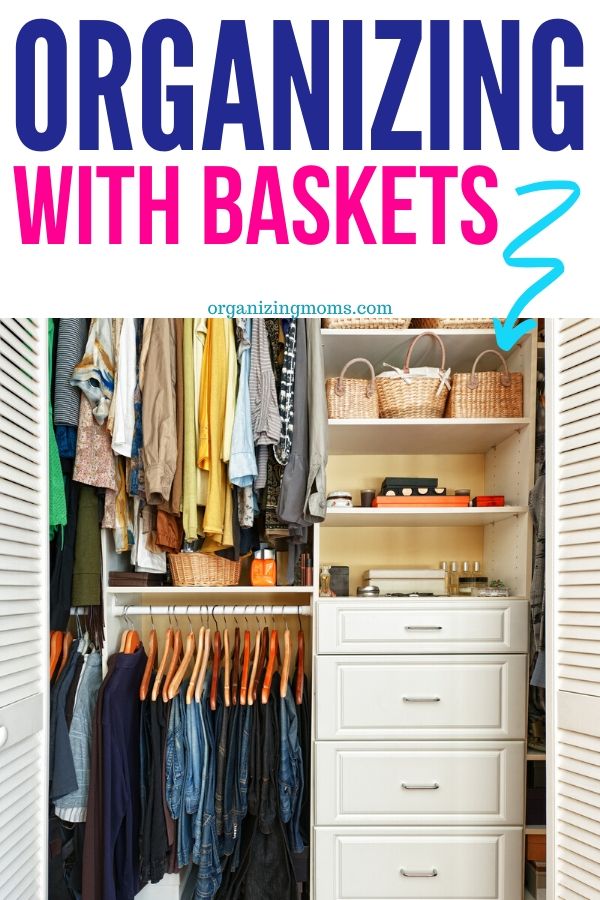 FREE 10-Minute Tasks to Help You Declutter & Organize!

Get realistic, easy decluttering & organizing task checklists delivered to your inbox each week when you sign up for the Organizing Moms newsletter. Join over 8,000 moms who want less stress, less mess, and a more organized life!