Inside: This is the simple paper organization system I use to organize all of our household papers. Use ideas from my system to organize papers, deal with paper clutter, and streamline your paperwork.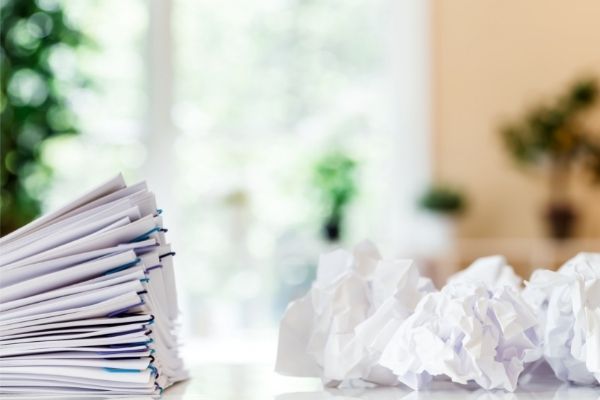 Paper Organization
Even though people say we're moving towards a paperless society, we still have piles of papers to deal with, make decisions about, and organize every single day. Mail, school papers, tax documents, medical records and more clutter our desks, offices, and kitchen countertops.
Having a paper organization system that works for you can help you streamline the process of managing paper.
In this post, I'm going to show you what I'm doing to organize the papers in our house.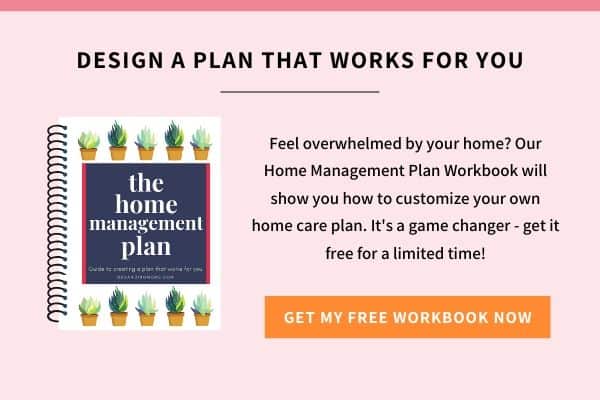 Keep in mind, this is what works for us. Use this post as inspiration to create your own paper organization system that works for your unique needs.
Quick Links to Information in this Paper Organization Article
How to Organize Papers at Home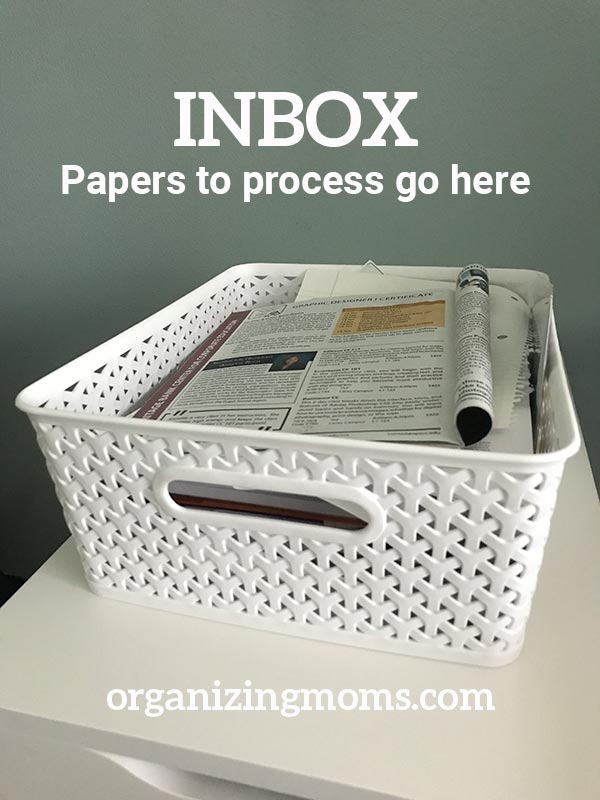 When you first start organizing paper, start by gathering EVERYTHING and putting it in one container. It could be a bin, a box, or a laundry basket.
This will be your "inbox" going forward.
Once you have all of your papers in your "inbox," you may feel overwhelmed by the enormity of it. That's normal.
Over time, you're going to work through your inbox, and process all of the papers, and to-dos you've been holding onto.
For me, my whole paper organization system depends on using an inbox. When I first started organizing the papers in our home, I used a huge laundry basket. Now, I have a bin that's big enough to hold papers, books, etc.
When I have a paper I know I need to take action on, I put it in my inbox. Once a week I set aside time to process the papers (more on this below!).

A Paper Organization Center for the Home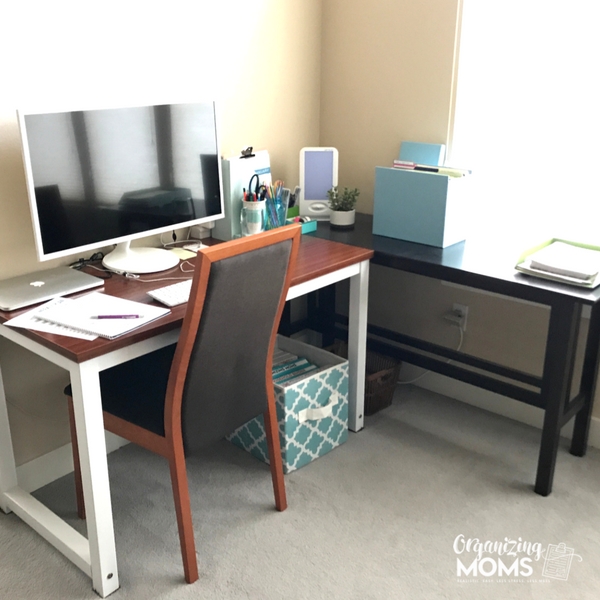 A while back, I learned about creating a "command central" in a productivity course I took.
I keep my inbox and almost everything else I need to manage our home in that command central area.
Schedule Time for Organizing Paper
Each week, I do a weekly review. The first step of my weekly review process is to go through my inbox.
I believe the term weekly review was coined by David Allen, the author of Getting Things Done.
As I go through, I take action on each piece of paper. Bills are paid, documents are filed, dates are entered into our calendar, etc.
As I do the weekly review, I trash/recycle as much as I can.
My weekly reviews used to take me hours because we had a lot of paper!
Now that I've gotten into the habit of doing weekly reviews, it goes quickly.
Related: Why a Sunday Basket is Better Than an Inbox
Processing Papers
Although I try to get rid of as many papers as possible during my weekly review, there are some papers I hold on to. Here's how I process those papers:
Bills – Most of our statements are paperless, but I do keep copies of bills for anything we do to maintain our house. Those go in a separate home maintenance binder. Any other bills I want to save go in a monthly folder in our Freedom Filer system (more on this below).
Upcoming Events – First, I enter information about upcoming events into our Google Calendar. Then, information on upcoming events, invitations to parties, etc. all go in an "upcoming" file that I keep right by my desk.
Church Envelopes – Each month we get tithing envelopes from our church. I put these in a separate small bin that I keep in our kitchen cabinet right above our coffee maker. This makes it easy to grab an envelope before going to church.
Coupons – I also keep any coupons in the same small bin above the coffee maker. Periodically, I weed through this bin while watching TV to get rid of any expired coupons.
Calendars and Schedules
As soon as I get information about upcoming events, I enter it into our family's shared Google Calendar.
Once everything is entered into the Google Calendar, I have it set up to automatically transfer to my Cozi app as well. The Cozi app does a couple of things that are super helpful to me.
Cozi sends me a weekly email with an agenda for the week. Having this overview of the week ahead has helped jog my memory about appointments, events at school, etc. that I might have forgotten about.
I can use the Cozi app to help me keep on track with the FlyLady system of cleaning.
If I had to do it all over again, I'd just set everything up via the Cozi app. But, we already had a good system going with our Google Calendar, and I didn't want to change that. Cozi and Google Calendar sync nicely, so it's worked out well.
The Cozi app is free – go here to try it out!

How To Organize Mail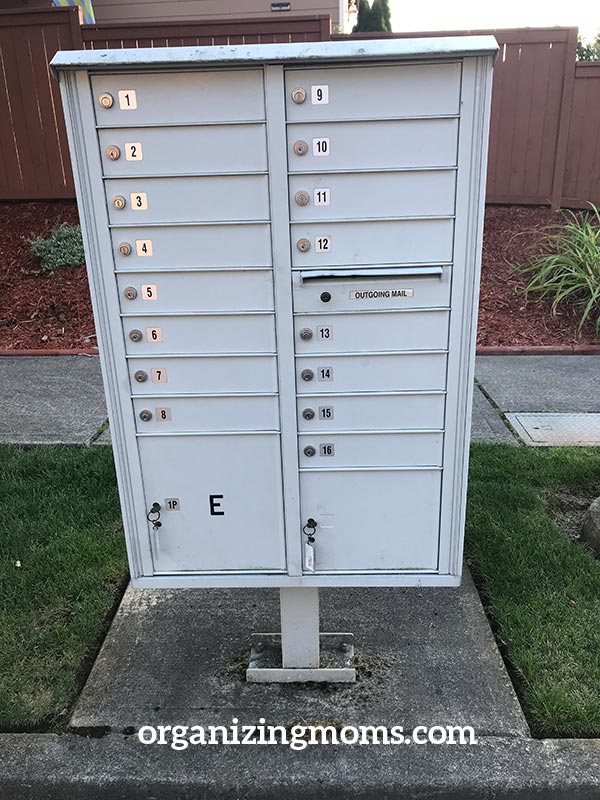 I pick up our mail from our mailboxes at the end of the street every day. As I'm walking back to the house, I do a quick sort of our incoming mail.
I put everything I know is junk mail at the bottom of the pile. When I get back to our garage, I throw the junk mail straight into the recycling bin.
Then, I quickly open the other mail to see if there's any junk mail I've missed. My aim is to recycle as much of the mail as I can. If I have time, I'll even recycle the envelopes for all of the letters right then.
Once I get back into the house, I do the following:
Put magazines on the coffee table
Give cards/letters to their rightful recepients
Put my husband's mail in his inbox
My husband likes to process his mail less frequently, and he gets a lot of professional magazines in the mail. So, I used one of these bins from the Container Store to set up an inbox for him. It's nice that the box is clear so he can see how much mail is inside. And since the container has a lid, it's easy for him to pick it up and take it to work with him if needed.

How Do You Organize Paper Clutter?
Paper clutter comes in all shapes and forms. There are flyers from school, receipts, old church bulletins, newsletters, advertisements, worksheets, and more.
We try to minimize the paper clutter in our home by not letting it get into the house in the first place. Each time I leave my car, I try to bring any papers I've picked up straight to the garbage.
If I have papers I need to hold onto, I put them in my inbox.
But remember, you have to make time to process the papers in your inbox, or this system won't work!

Organizing with Binders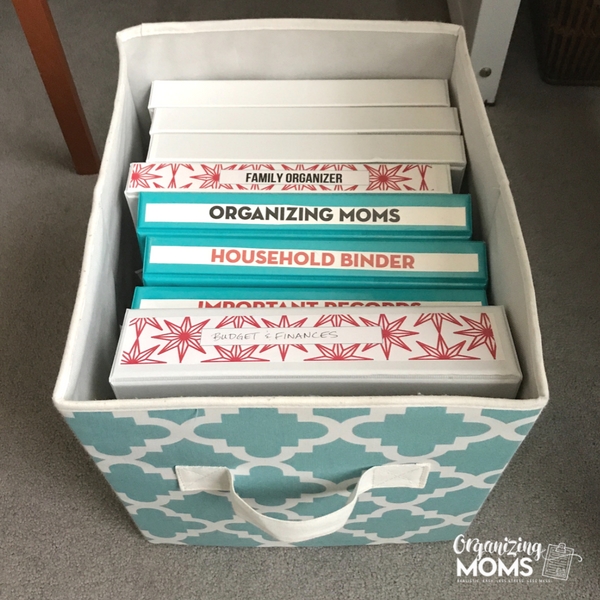 For documents or important papers that I need to access more frequently, I make dedicated binders.
I like organizing with binders, because I can grab them and go if needed.
As you start organizing your own papers, you'll probably come up with ideas for your own organization binders. Here are some of the types of binders I use:
Travel (loyalty membership info, info about upcoming trips, etc.)
Household
Warranties & Manuals
Important Documents (mostly things we need for school registrations, etc.)
Moving
Home Maintenance
Budget & Finances
Binders for classes I'm taking
Recipes (I keep this in the kitchen!)
Teaching credentials
As you can see, the binders I made are specific to what our family needs. You will probably use completely different types of binders, and that's great!

Freedom Filer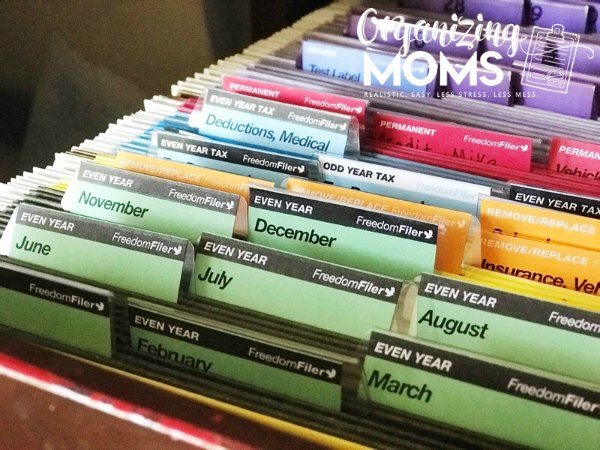 For all other types of papers I need to keep, I use the Freedom Filer. It's a "self-cleansing" filing system. I just set it up in a couple crates and put it on shelves in my office closet.
Go here to read more about how I use the Freedom Filer.

Organizing Papers for Taxes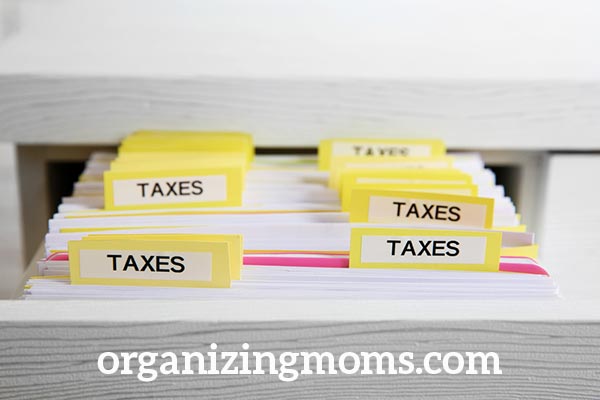 I almost everything that I think we might need to save for our taxes in our Freedom Filer system.
However, for tax documents for the current tax year, I use a separate file folder that I keep in my desk filing system.
When something shows up that we need for taxes, I just put it in this file. That way, when it's time to do our taxes, we don't have to hunt for things!

Ways to Make Paper Organization Easier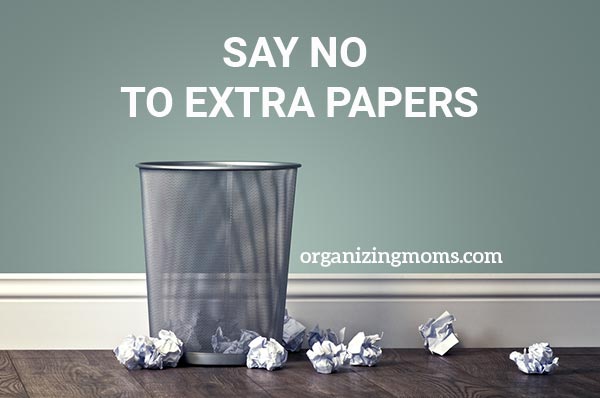 Opt out of junk mail – less paper coming in means less to organize!
Say no to paper when you can. Instead of taking a flyer, take a photo with your phone.
Recycle papers you don't need before bringing them into your house
Sign up for paperless billing. I like to do paperless billing and auto-pay for most of our regular bills. It saves us a lot of time, and I don't have to worry about missing something!
More on How to Organize Documents and Papers at Home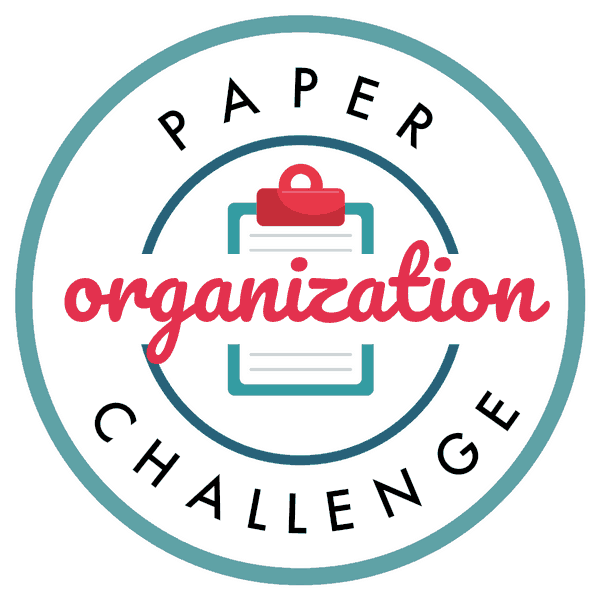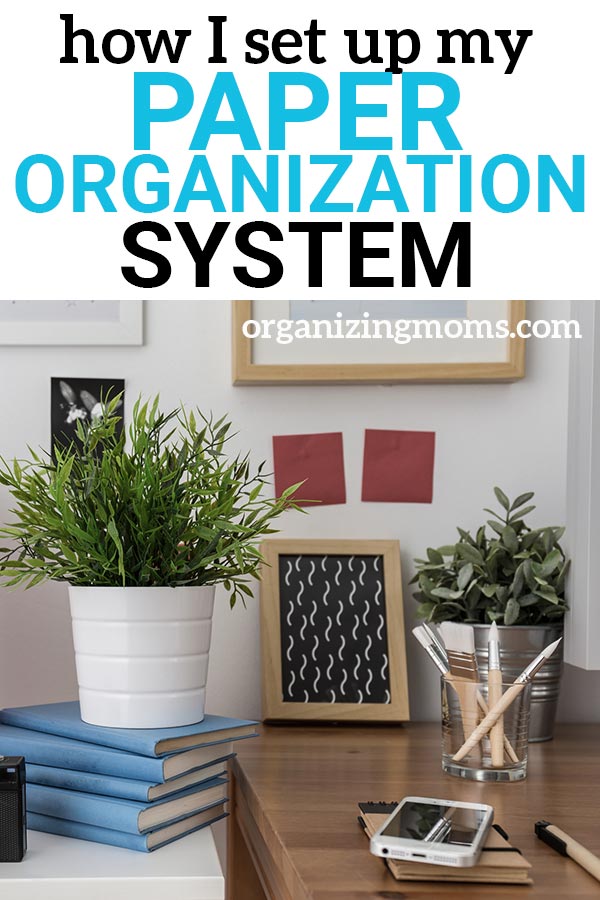 Join the FREE Paper Organization Challenge!
Want to FINALLY take control of the paper piles and get your important documents organized? Sign up for my newsletter, and you'll automatically be signed up for the FREE 7-day Paper Organization Challenge. Start today and make missing papers, disorganization, and worrying about important records a thing of the past!
New to this community? Start here, friend!