Drowning in paper clutter? Check out these creative solutions that will help you organize each and every paper in your home.
Paper is one of the hardest things to organize in our homes. Just when we think we have everything put away and filed correctly, we are inundated with a fresh batch of school papers, mail, and important documents.
One of my favorite ways to get paper clutter under control is to organize with binders. If you're new to organizing with binders, you can start out by creating a simple household binder. That way you'll know that you have all of your most important household information at your fingertips when you need it. Click here to see step-by-step instructions for making your own household binder.
If you're looking for more step-by-step help to help you organize your papers, to-dos, emails, and commitments, you need to implement a good paper organization system for yourself.
Have a specific paper clutter issue? Check out these creative solutions:
Paper Clutter Solutions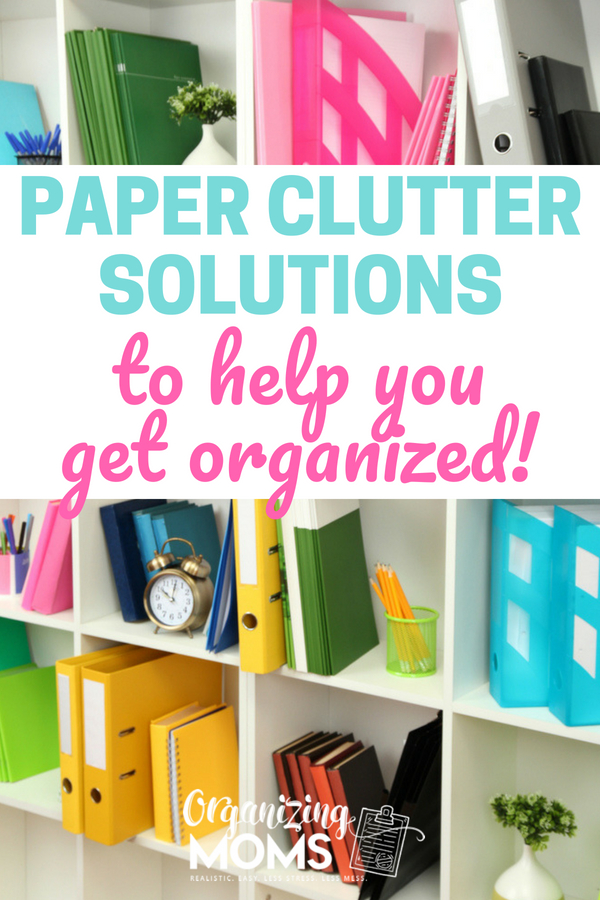 FREE 10-Minute Tasks to Help You Declutter & Organize!

Get realistic, easy decluttering & organizing task checklists delivered to your inbox each week when you sign up for the Organizing Moms newsletter. Join over 8,000 moms who want less stress, less mess, and a more organized life!
New to this community? Start here, friend!