Join this free paper organization challenge that will help you declutter paper piles, set up a paper organization system, and know where you're keeping your important records.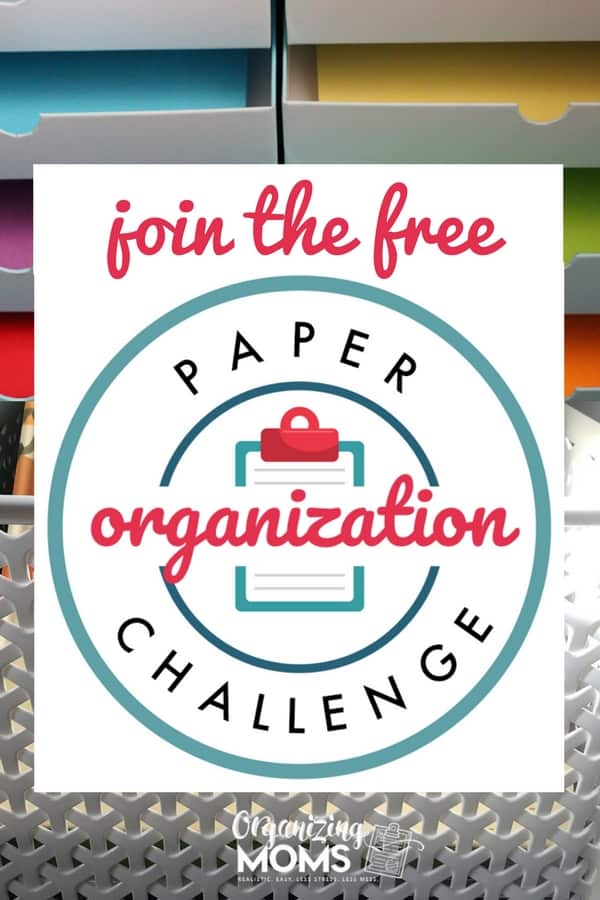 Are you fed up with the lack of paper organization in your home? Frustrated with the piles and papers scattered all around the house? Don't know what to keep and what to toss? Are you unsure how to go about making files and categorizing? The Organizing Moms Free Paper Organization Challenge is for you!
When you sign up for this free challenge, you'll get daily emails that will help you work through getting your paper piles under control. Here are some of the things you'll learn: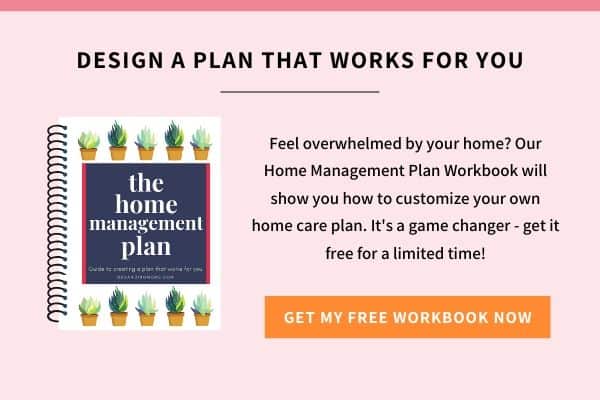 Declutter and Organize Your Papers!
How to declutter paper piles
How to sort papers
How to reduce paper clutter
Some of the best tips for organizing paper
A detailed list of how long to keep important papers
Ideas for stopping paper from coming into your home
Paper organization tips, ideas, and inspiration
Custom-made for moms who are frustrated by paper piles and clutter
I created this paper organization challenge for you to help you gain control of all of the papers that are stressing you out. Not so long ago, I was in your shoes – we had papers all over the place. We had unopened mail, coloring pages, lists I had made and forgotten to take to the grocery store, important papers I needed to take care of, permission slips, newsletters, coupons, receipts, invoices, and more.
It was all mixed together, and spread out all over our house.
It was a complete disaster!
Finally, when we couldn't find the title to our car (that we were about to sell), I knew I needed to do something about it.
So over the course of several weeks, I systematically went through every.single.paper that we had laying around the house.
It was a ton of work, but the results have been amazing!
A Simple Paper Organization System that Works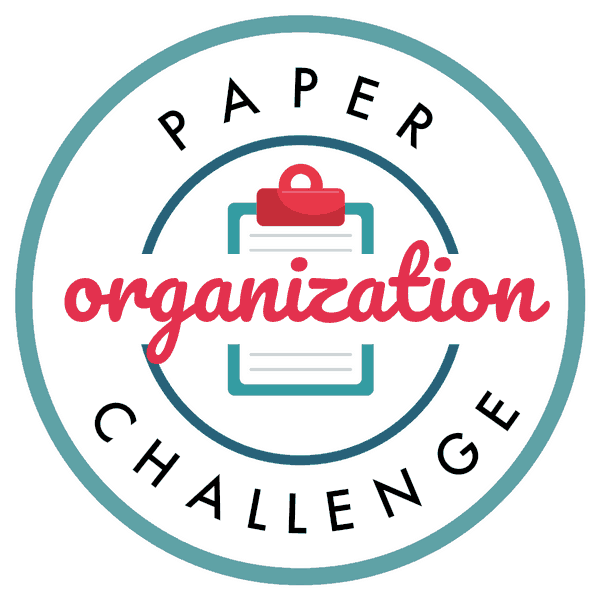 Even though I feel like we still have a lot of refining to do for our family paper organization system, things are so much better.
Now, if I need to find an important document, I know where to look (and it's not in a pile anymore!).
I have systems set up for incoming papers, to-do lists, and reminders.
We've slowly started to see a reduction in the amount of paper coming INTO our homes.
And, most importantly, I learned how to deal with school papers in a guilt-free way!
Ready to get started? Sign up for the free paper organization challenge below, and start taking control of the paper clutter in your home!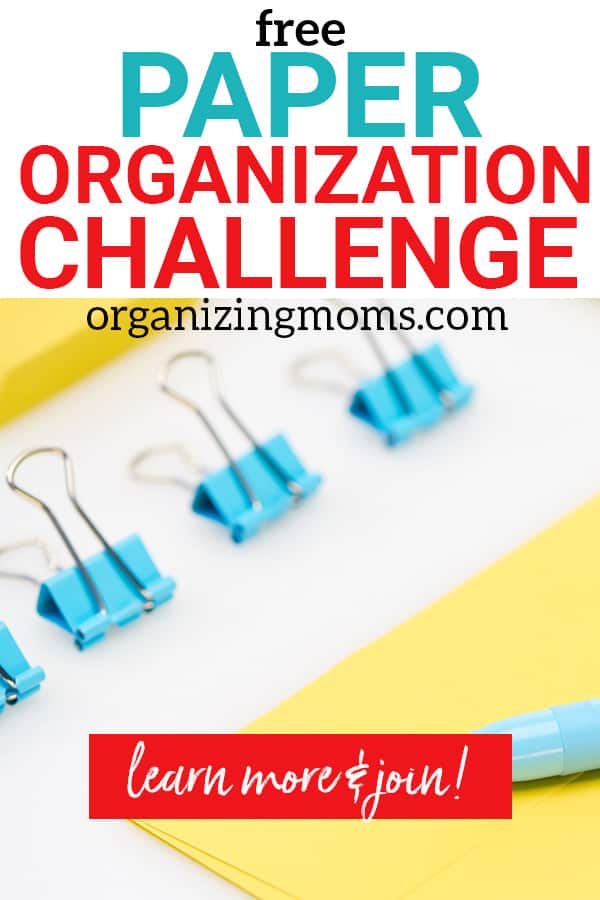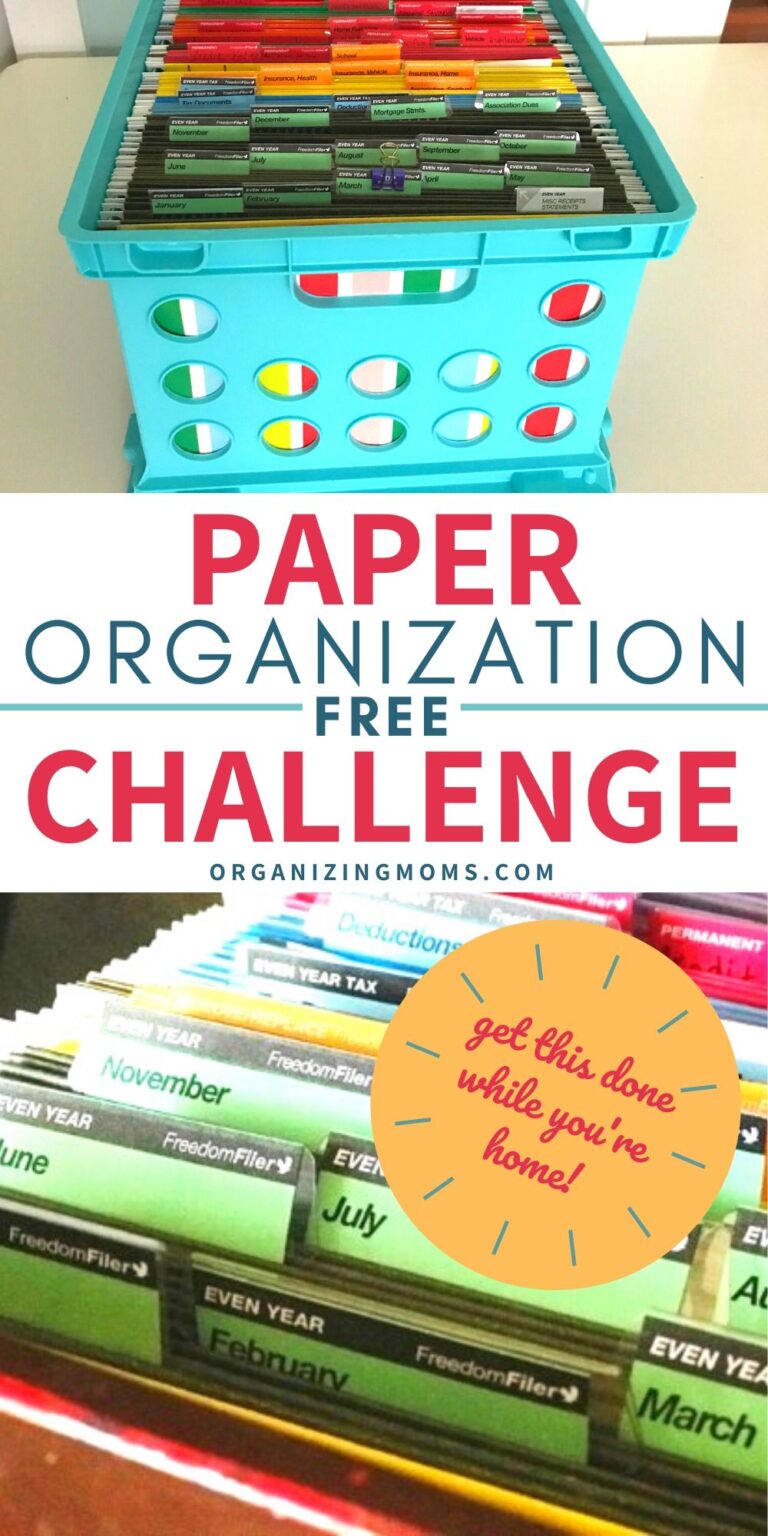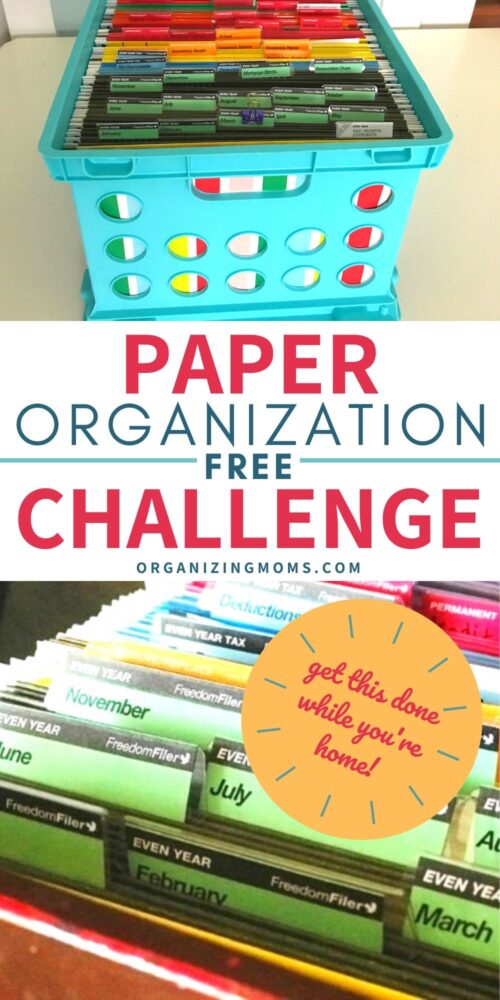 Join the FREE Paper Organization Challenge!
Want to FINALLY take control of the paper piles and get your important documents organized? Sign up for my newsletter, and you'll automatically be signed up for the FREE 7-day Paper Organization Challenge. Start today and make missing papers, disorganization, and worrying about important records a thing of the past!
New to this community? Start here, friend!