When you plan your week, you'll start to notice positive changes. In this article, you'll learn how planning with a weekly schedule template can impact you everyday life.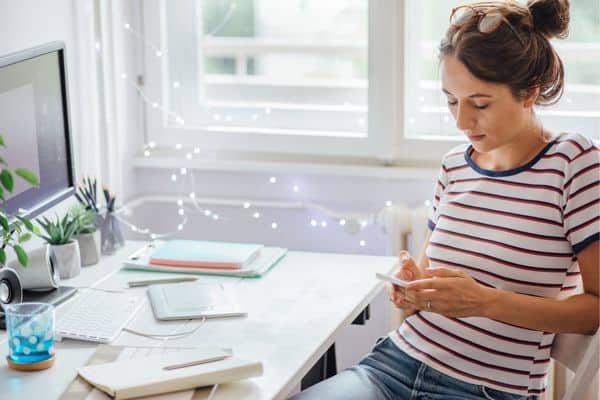 Plan Your Week
Whether you're totally new to planning, or you've been planning your days for some time, planning your week ahead of time is a wonderful way to stay organized and be prepared for the week ahead.
When you see social media posts about planning, they often involve either daily plans, or making long-term yearly or quarterly plans.
But planning your week is a helpful way to plan ahead, while still focusing on short-term plans.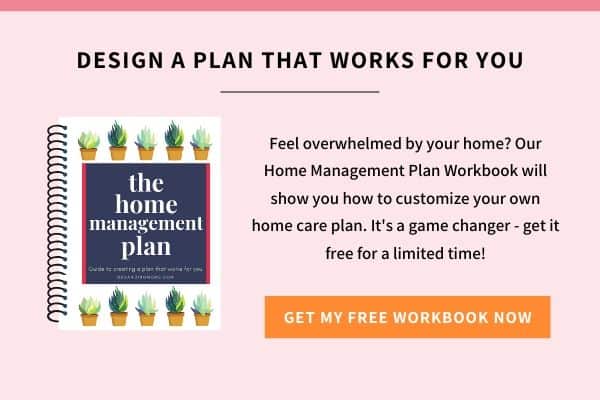 For the best results, use a planning sheet that allows you to see your weekly schedule at a glance.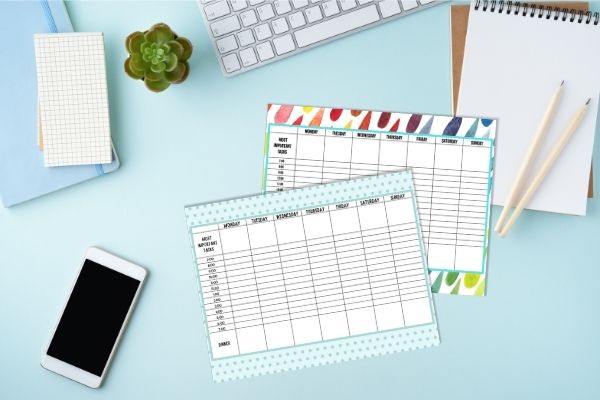 This Weekly Planning Bundle has several different one-page weekly plan designs that you can start using right away.
So, after you've been planning your weeks for a while, what changes or benefits will you start to notice?
Read on to find out!
You feel in control and aware
You always have an idea of what's coming up in your schedule.
No more feeling anxious about missing something – if you can't remember what you have planned, you can reference your weekly planning sheet and find out.
You don't have to constantly check your calendar and look things up because it's all in one place, and you see it on a regular basis.
Fewer things will fall through the cracks, and you'll feel a lot more in-control and aware.
You're less stressed
The stress of wondering if you're forgetting something, or worrying about being double-booked disappear.
When you effectively plan your weeks, you know what to expect, and you can take care of over-scheduling or double-booking before it becomes an issue.
You start to see patterns
After you plan your week in advance a few times, you'll start to see patterns.
Some of them you might have been aware of before, but some may surprise you!
I learned that one of my meetings that was scheduled to take one hour actually took almost two hours. And on the days I had those meetings, I ended up having to re-arrange my schedule because the meeting went long.
Once I noticed this pattern, I just started blocking out two hours for that meeting, and planning around that instead of hoping the meeting would only last one hour!
You see opportunities to stack activities
Once you're more aware of your general weekly rhythms, you'll start to think of ways to pair activities together to save time or energy.
For example, Tuesday is garbage pickup day for us.
I started cleaning out the fridge and doing a de-trashing session on Mondays if I noticed that our garbage bin wasn't full.
That way we could make the most of the garbage pickup, AND get rid of foods that had gone bad on a more regular basis.
You start to develop routines
Even if you already have several routines that are working for you, noticing patterns and stacking activities naturally lend to your creating practical routines that make your entire week flow better.
You can plan according to your priorities
With weekly planning, you can also make a to-do list, and then set weekly priorities so you're making progress towards your long-term and short-term goals.
It's easier to see pockets of time where you can complete important tasks or work on your next action steps.
This helps you find ways to make your bigger plans part of your weekly routine.
You can be more flexible
Our weekly plans rarely pan out exactly like we thought they would. And that's to be expected!
When you can see your whole week at a glance, you're able to change things up when you need to.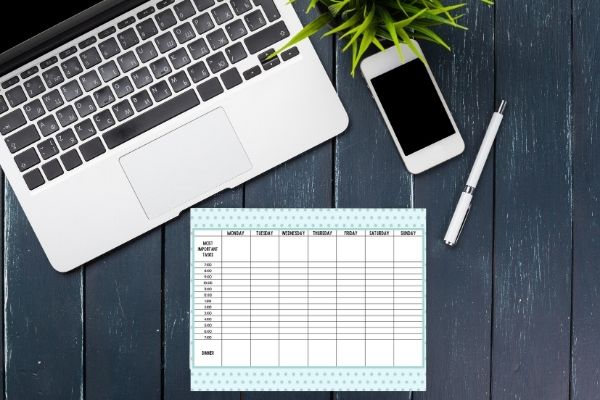 How to Start Weekly Planning
Start by deciding on a regular time when you can have a weekly planning session.
A lot of people do this on Sunday evening, but pick a day that works for you.
If your Sundays are chaotic, choose a time when you know you'll have an hour or two to focus.
If I don't plan on Sundays, I like to plan on Monday morning at the start of the day.
Even if today isn't your "planning day" you can get started right now. Here's how…
1. Google Calendar
If you're just getting started, I recommend setting up a Google calendar , and make a habit of ALWAYS entering your appointments as you get them.
You can also use Outlook or any digital calendar you can share with others if you prefer a different platform.
Set the calendar up so you can access it on your computer AND your mobile phone.
If you live with others (spouse, kids, relatives, roommates, etc.), ask them to enter their important dates onto that same calendar.
So, if your spouse travels for work, have them put the dates they'll be gone on the calendar.
That way you'll have a clearer picture of what obligations YOU have, as well as what others in your family have going on.
2. Weekly Planning Bundle
Next, get the Weekly Planning Bundle so you can have a one-page, physical copy of your weekly plan at all times.
The weekly planning bundle includes several different printable weekly plan template designs you can start using within minutes.
So if you want to get started right now, you can!
It also comes with a Weekly Planning Quick Start guide that walks you through the process of planning your week.
Using the combination of a paper planner (your weekly planning sheets) and a digital calendar to help you capture appointments will ensure that things don't fall through the cracks.
How to Use Your Weekly Plan
I like to make a plan, and I keep it on my desk all week.
If I have a particularly hectic week, I'll take a photo of the plan with my phone so I can reference it if I need to (I never need to, but taking this step puts my mind at ease!).
Having everything for the week all in one spot makes managing everything so much easier.
Instead of trying to remember everything, you can get it all out onto one weekly planning sheet and not have to stress about missing important events.
Get started today with your own Weekly Planning Bundle.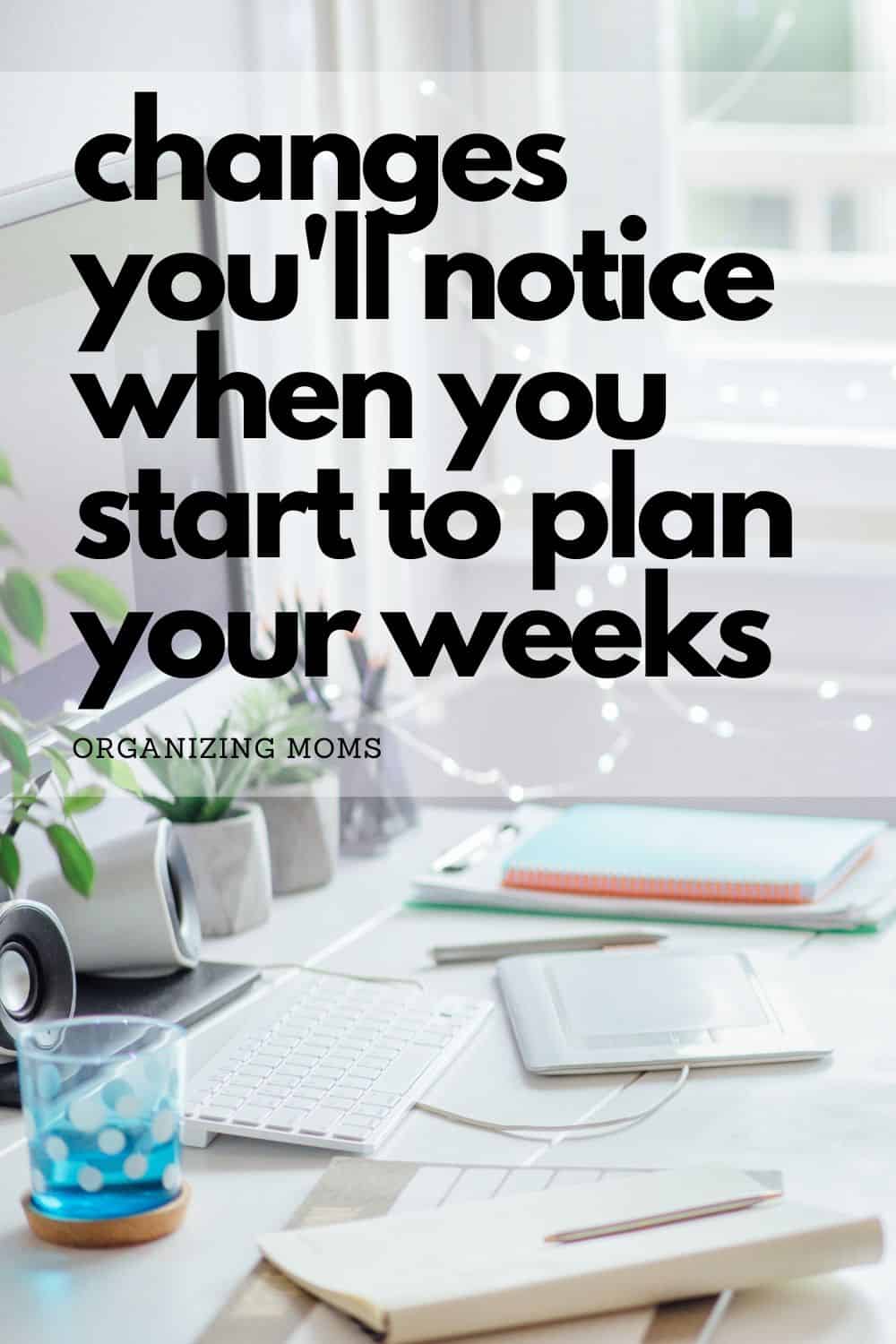 New to this community? Start here, friend!