Finding it difficult to get things done? Quarterly planning could be the solution you've been looking for. Find out how quarterly goal planning can help you be more productive and improve your mindset.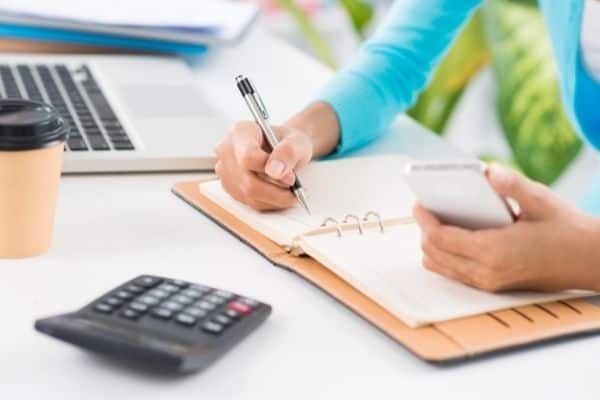 At the start of every new year, people around the world turn their thoughts to the upcoming year and come up with a list of big goals they'd like to accomplish.
And, most people end up abandoning those goals by the first week in February.
While a new year gives us a fresh start and helps us think about the possibilities, it's more beneficial to set goals and plan in smaller increments.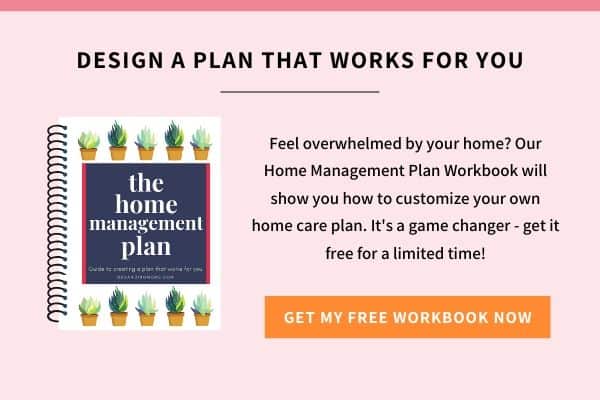 If you're looking for a better way to set goals and make a plan for accomplishing them, quarterly goal planning can help you do that.
Quarterly Planning
Did you know that quarterly planning has proven to be more effective than yearly planning?
Here are just some of the ways quarterly planning makes more sense:
The shorter timeframe helps you set

realistic

goals

.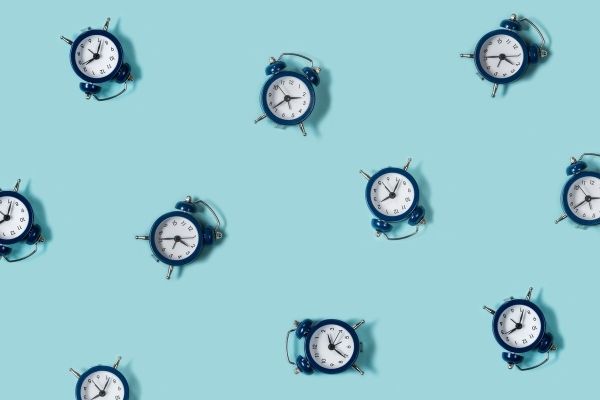 It's much easier to visualize and plot out what you can do in three months vs. twelve months.
This shorter timeframe lends itself to setting realistic, valuable goals.
Quarterly goals are less likely to be derailed.
A lot can change over the course of a year, making some yearly goals irrelevant.
When you plan in quarterly increments, you're able to set goals based on your most up-to-date needs.
You'll have more opportunities to celebrate!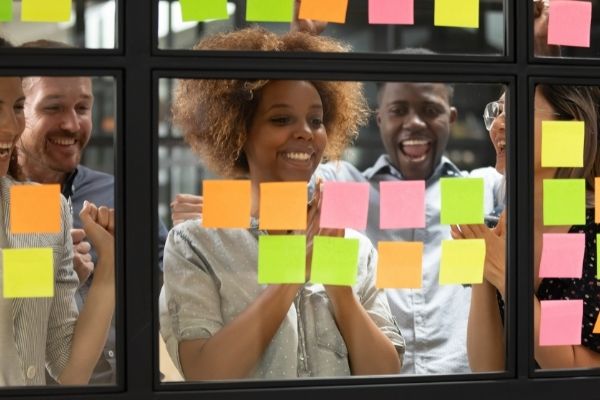 When you set a yearly goal, that's it for the next twelve months.
But with quarterly goals, there are four annual opportunities to celebrate reaching your goals.
This builds confidence, momentum, and motivation!
Quarterly goal setting is in sync with the seasons.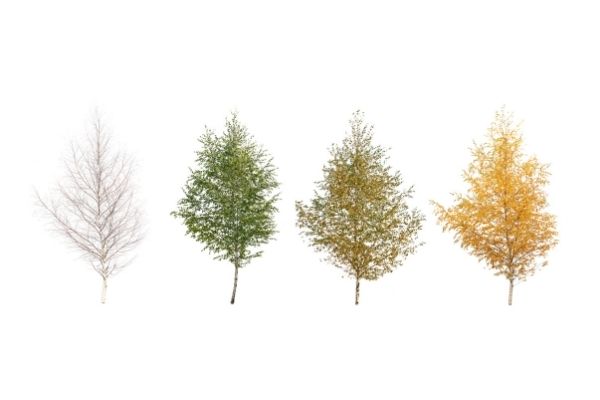 Setting goals near the start of a new season gives you a clean slate.
No need to wait until New Year's Day for a new beginning.
Quarterly planning gives you a fresh start, 4 times per year.
Why Quarterly Planning is Better Than Yearly Planning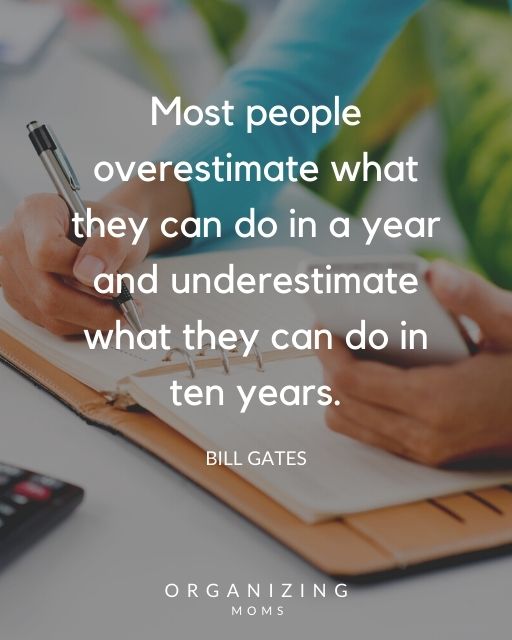 Still need convincing?
You're not alone.
Bill Gates once said, "Most people overestimate what they can do one year and underestimate what they can do in ten years."
When faced with the prospect of planning out a whole year, we think we'll have the time to do way more than we actually can.
That's because it's difficult for us to wrap our minds around how much time is in a year.
We naturally overestimate how much we can do in 365 days.
And because 365 days seems like a lot of time, we have a tendency to put off working on our big goals because we think we have time to spare.
12 Week Goal Planning
The book The 12-Week Year by Brian Moran is all about setting quarterly goals (12 weeks of work, and one week off!).
Moran says planning in 12 week increments is more effective because 12 weeks is an amount of time we can imagine.
We have unrealistic ideas about what we can do in a year, but a quarter is short enough for us to realistically plan.
And a quarter is long enough for us to accomplish some pretty significant goals.
Benefits of Quarterly Goal Planning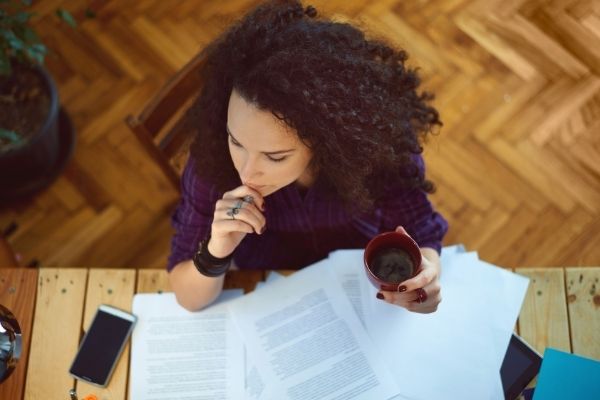 Quarterly planning not only helps you get more done, it impacts your mindset.
Here are some of the ways quarterly goal planning can help you:
Save time and energy. When you have a solid plan, you'll always know your next steps. No more figuring out what to do next.
Feel more confident, more organized, and more joyful because you're working an a goal that's meaningful to you.
Be in control of your future. That feeling of spinning your wheels for nothing gradually fades away as you slowly become more proactive vs. reactive.
Feel accomplished. You'll feel so good for keeping a promise to yourself to work on your important goals.
Quarterly Planning Workbook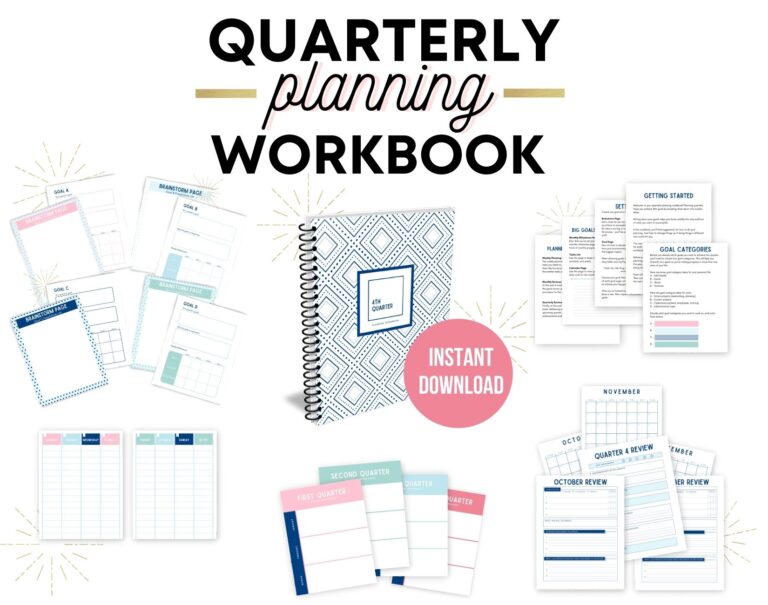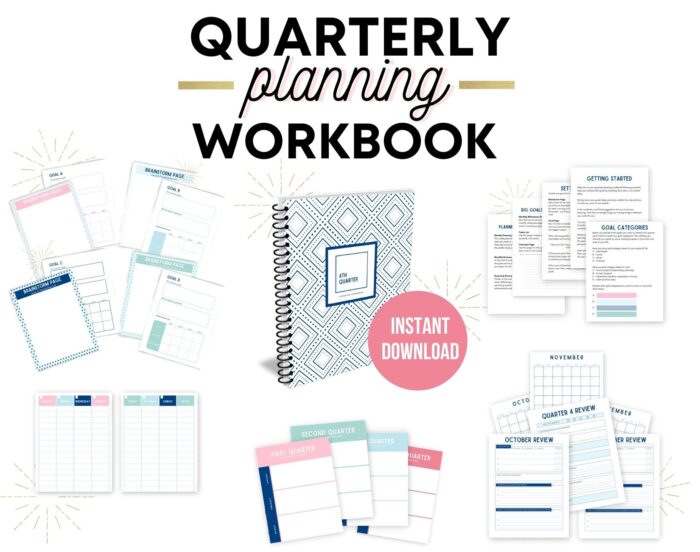 If you've been struggling with planning and wishing for a way to achieve your big goals, the Quarterly Planning Workbook can help you get there.
It provides the framework you need to set and plan to achieve your dreams, one step at a time.
When you set quarterly goals and create a realistic plan to achieve them, you can accomplish way more than you ever thought was possible.
Breaking down those big goals into smaller steps helps you make consistent progress without feeling overwhelmed.
Ready to get started?
Go here to learn more about the Quarterly Planning Workbook.
More Goal Planning Ideas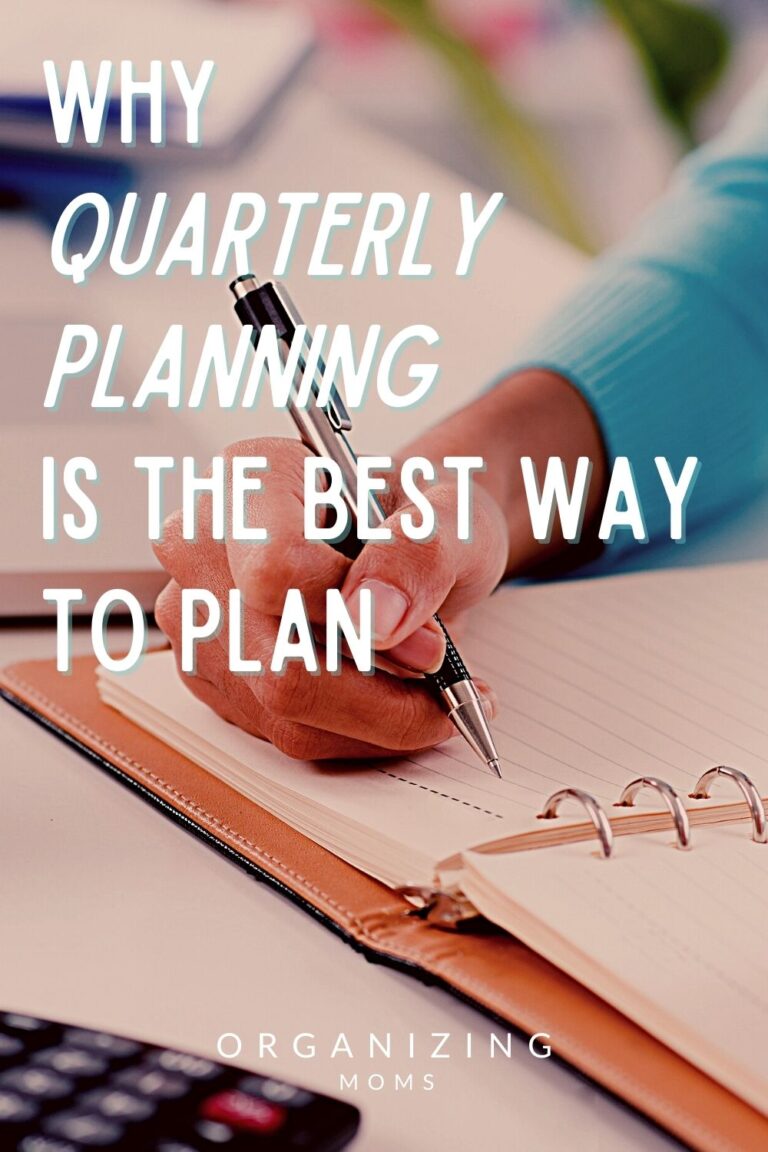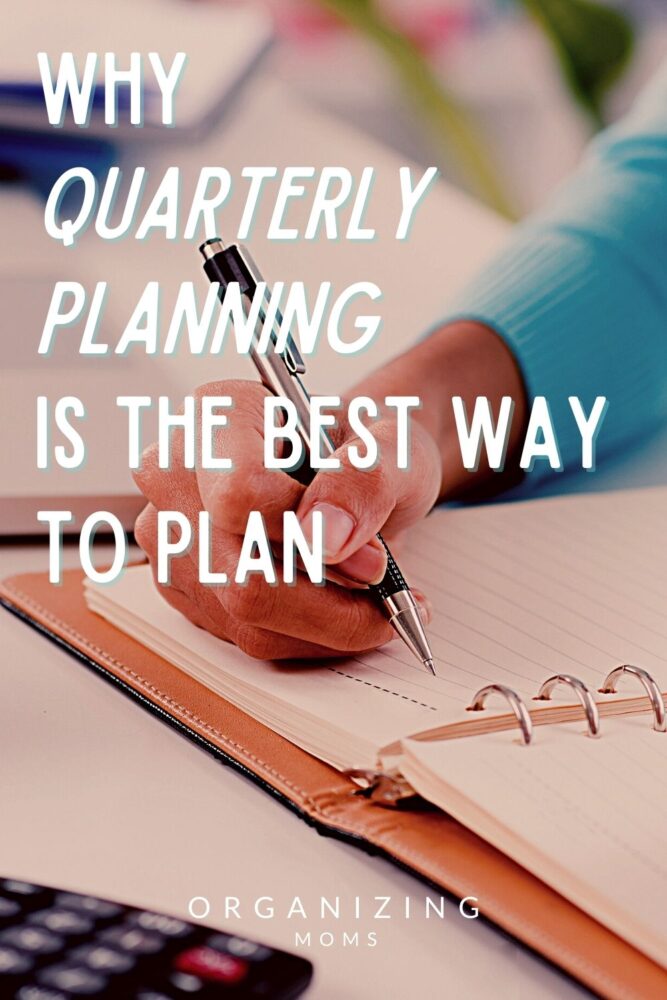 New to this community? Start here, friend!