Erin Condren PetitePlanners are perfect to help you stay focused on your big goals. Read a comprehensive review of PetitePlanners designed to help you set goals.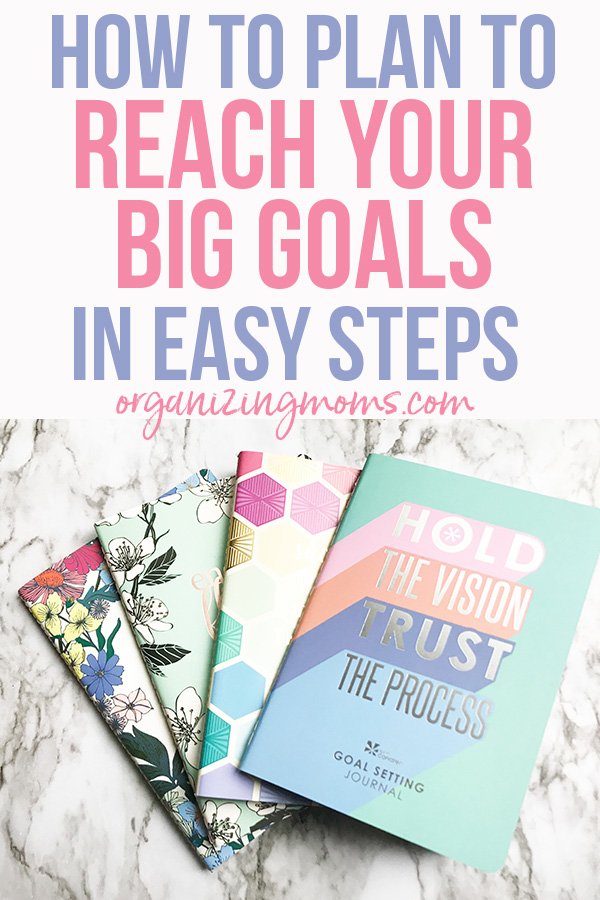 Note: Erin Condren sent me the PetitePlanners to try out. All opinions about the planners are my own.
When you're ready to tackle a specific goal, you need to write it down, track your progress, and celebrate when you reach milestones.
One way to ensure that you do all of the above is to use a dedicated goal setting journal to help you reach your goals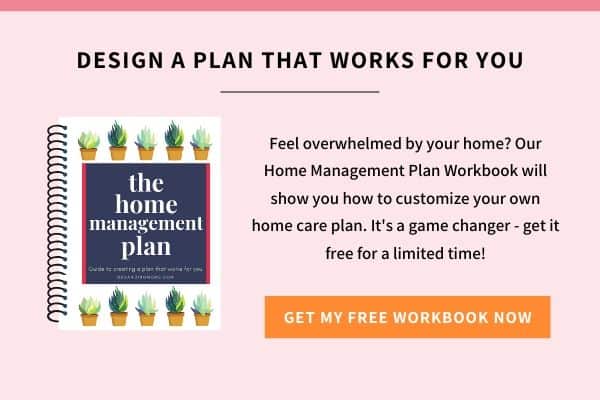 In this article, you'll see my Erin Condren Petite Planner reviews so you can decide which type of goal setting planner will meet your needs.
Related: Why Quarterly Planning is the Best Way to Plan
Erin Condren PetitePlanner Size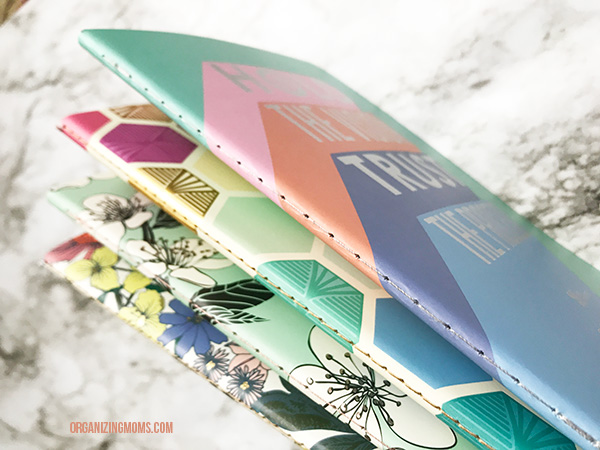 As the name says, these Erin Condren mini planners are smaller than your average Erin Condren Life Planner.
The dimensions for the PetitePlanners are 5.7″ x 8.25″.
They are all thin enough to fit into a purse or bag so you can always track your goal progress when you're on the go.
Erin Condren PetitePlanner Goal Setting Journal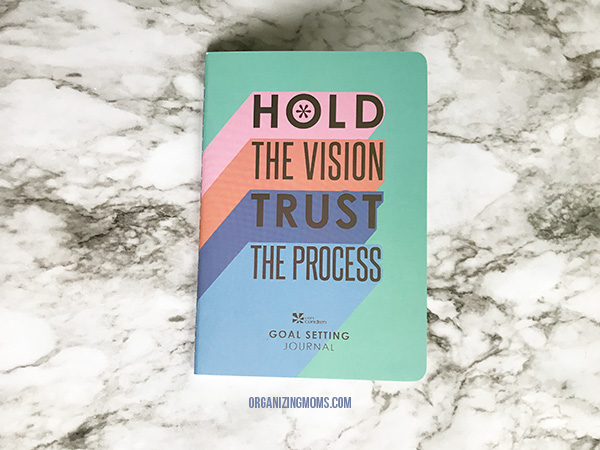 If you have big goals you want to achieve this year, THIS is the planner you need.
This is the perfect journal for anyone who wants to know how to organize goals and to-do lists.
This small but mighty Goal Setting Journal walks you through the process of deciding on your goal, creating an action plan, and breaking the whole process down into smaller steps.
The Erin Condren PetitePlanner Goal Setting Journal includes the following:
Tips and advice to help you set great goals
6 Big Goal Action Plan spreads
Goal tracking spreads (undated)
To-do lists for each of your action steps
Spreads for reflection and journaling
Stickers!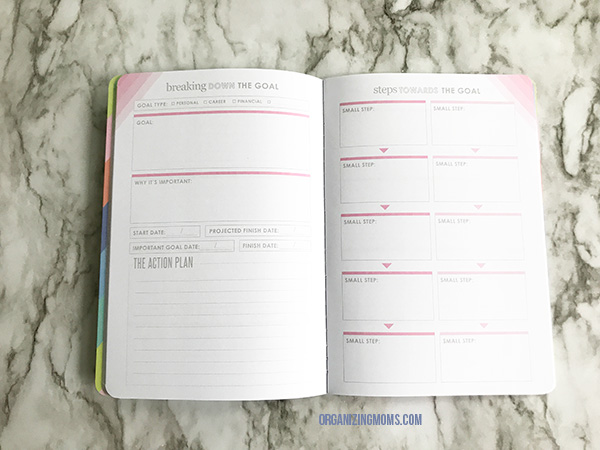 Above you can see some of the inside pages that outline your goal, why it's important, due dates, your action plan, and the small steps you'll take to achieve your goal.
This way of organizing goals helps you make a realistic plan and stick to it.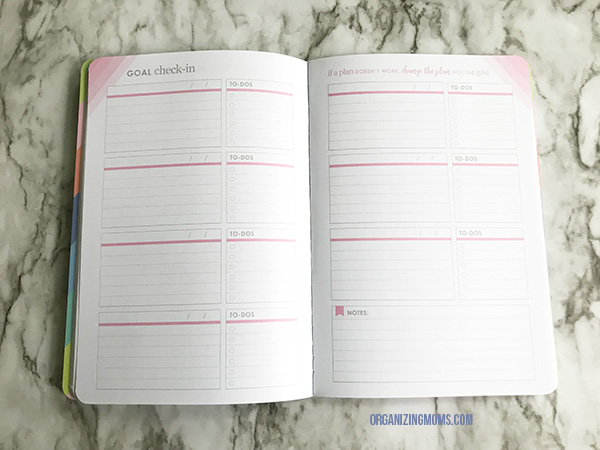 Goal check-in pages make sure you stay on track by sticking to due dates, making a goals to-do list, and staying focused.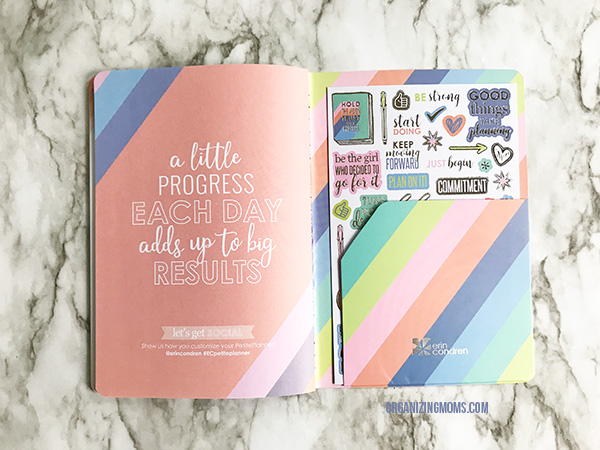 In the back of each of the PetitePlanners reviewed in this article there's a cute little pocket filled with Erin Condren PetitePlanner stickers.
Because, everything's more fun with stickers!
Go here to get your Erin Condren PetitePlanner Goal Setting Journal
Erin Condren PetitePlanner Wellness Log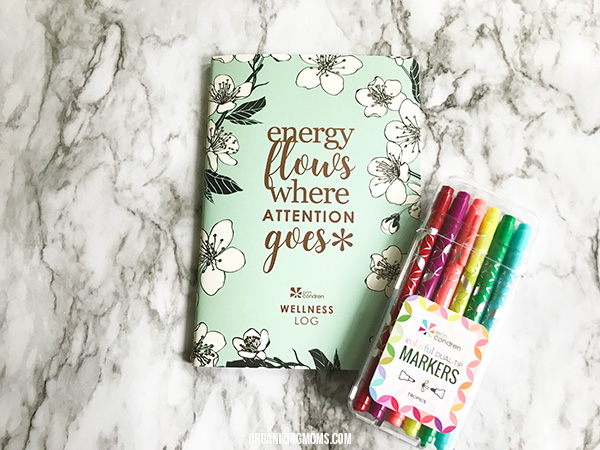 If health and wellness top your goals list, the Erin Condren PetitePlanner Wellness Log can help you stay consistent and track your behavior.
The Wellness Log includes the following:
6 months worth of weekly spreads
Trackers for workouts, steps, water intake, and hours slept
Food journals
Monthly goal & progress pages
Wellness tips for each month
Stickers!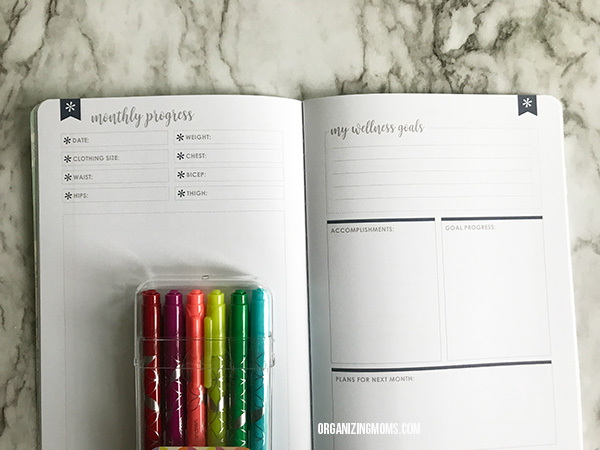 There are monthly progress pages where you can track your clothing size, weight, and body measurements.
You can also set wellness goals, celebrate your accomplishments, track progress towards your fitness goals, and make plans for next month.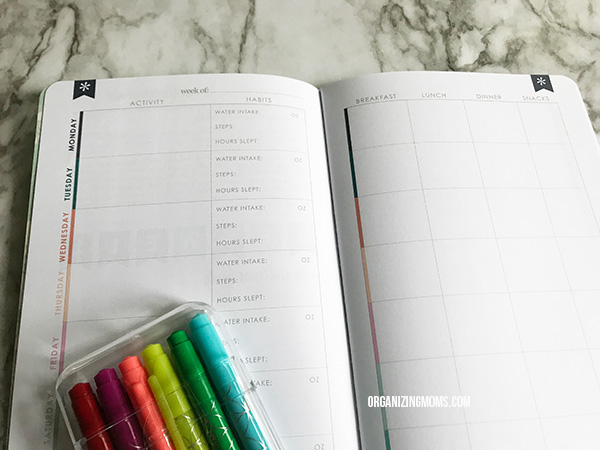 The daily tracking sheets help you keep track of your water intake, daily step goal, and hours slept.
If you're someone who's working towards a 10,000 step goal, the Wellness Log is perfect!
There's also plenty of space for recording what you ate for breakfast, lunch, dinner, and snacks.
I love that you can see all of this tracking information in one spread.
The Wellness Log is small enough to fit in your bag, so you can take it with you wherever you go.
Go here to get your Erin Condren Petite Planner Wellness Log
Erin Condren PetitePlanner Self-Care Journal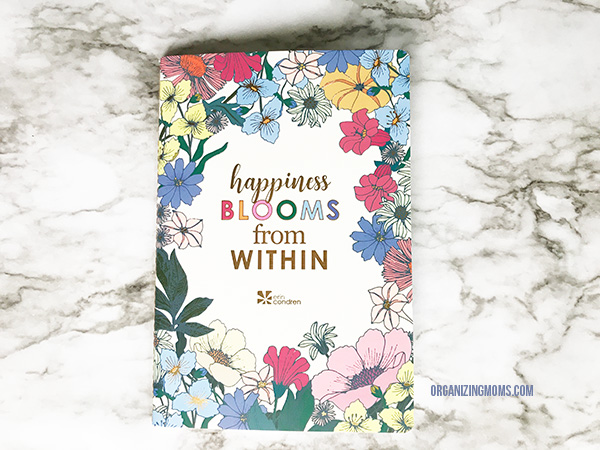 We all know that we should be taking better care of ourselves.
The Erin Condren PetitePlanner Self-Care Journal brings taking care of ourselves to the forefront by highlighting self-care tasks and rituals.
This Self-Care Journal includes the following:
Daily pages to help you track your self-care, sleep, and moods
Weekly pages to help you plan and reflect
Weekly habit trackers
Stickers!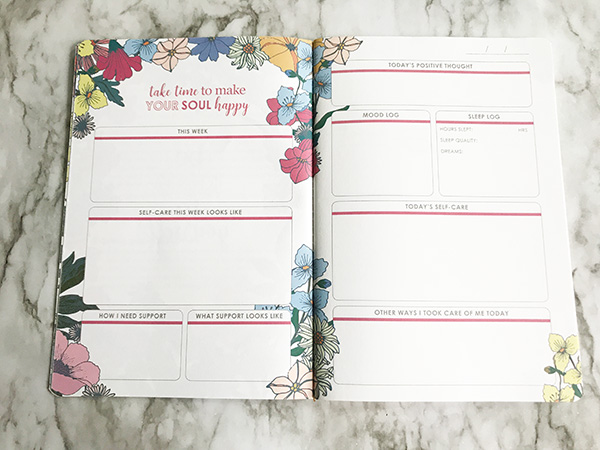 Set weekly self-care goals with pages that help you journal about what self-care looks like for the week, how you'll need support, and what support looks like.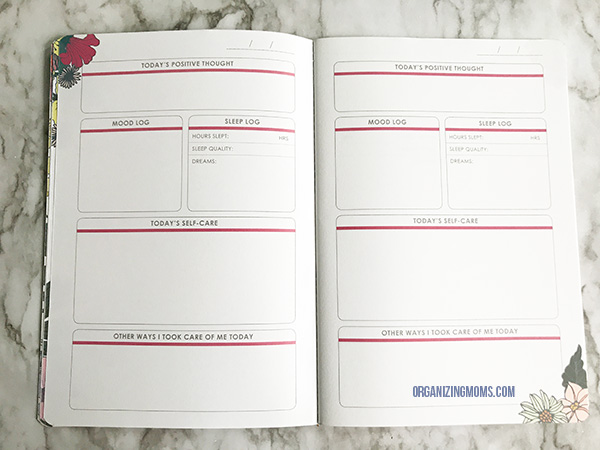 Daily pages include space to record the day's positive thought, a mood log, sleep log, today's self-care, and a place to log other ways you took care of yourself.
Go here to get your Erin Condren PetitePlanner Self-Care Journal
Erin Condren Checklist Petite Journal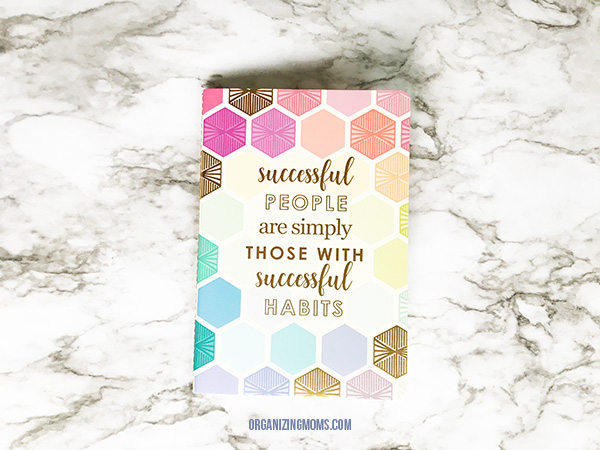 If you need space to make checklists for goals or projects, the Erin Condren Checklist Petite Journal is perfect.
As a former teacher, these cute checklist journals are my FAVORITE!
They look just like the gradebooks I used to use, but prettier.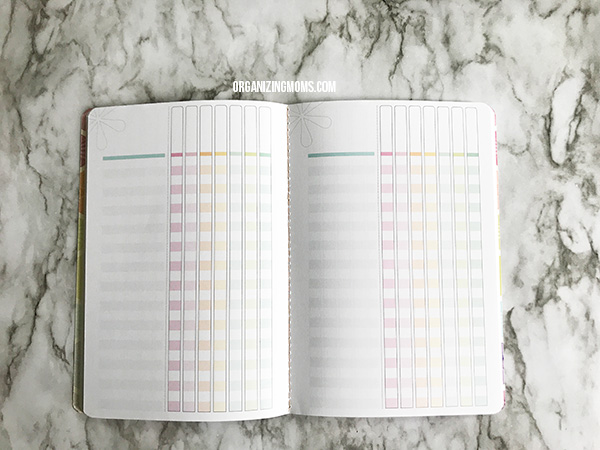 This Petite Journal features 80 checklist pages you can use to track whatever it is that's important to you.
These pages would be perfect to use as a habit tracker.
Go here to get your Erin Condren Checklist Petite Journal
Where to Buy Erin Condren Planners
There are a few Erin Condren stores across the country, but the easiest way to buy Erin Condren planners (including these PetitePlanners) is through the Erin Condren website.
I love ordering my planners online – they are delivered to your house in a cute box, and sometimes they send an extra freebie or two!
Go here to shop the Erin Condren website
Love planners? Check out these articles!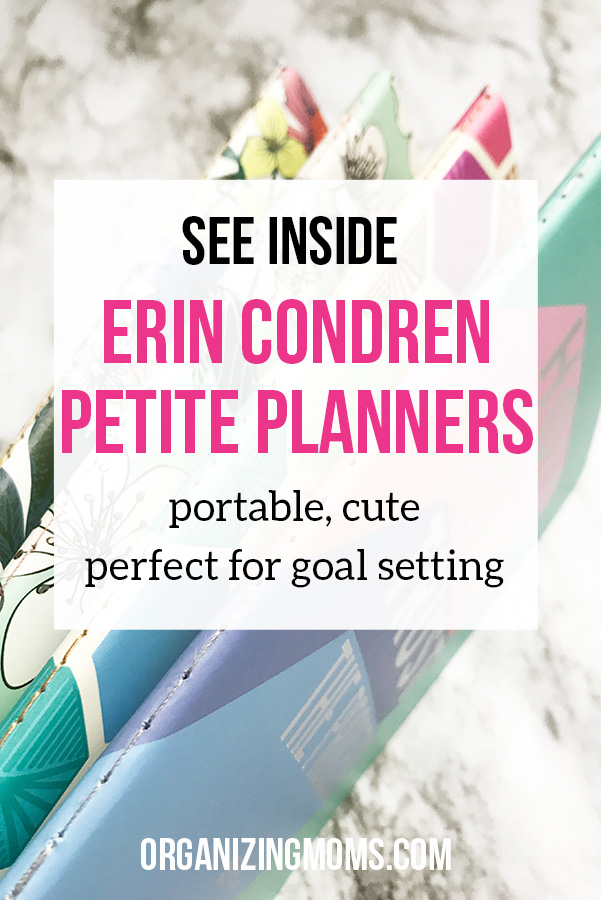 New to this community? Start here, friend!