Inside: See inside the new Erin Condren Life Planner with Kaleidoscope design. Photos of page layouts, accessories, and all the planner details you love!
There's nothing quite like the anticipation of opening up a box of freshly printed planner supplies.
New planners come with promises of organized schedules, beautiful layouts, and soon-to-be acquired productivity ninja skills. And, they're also SO pretty and fun to use!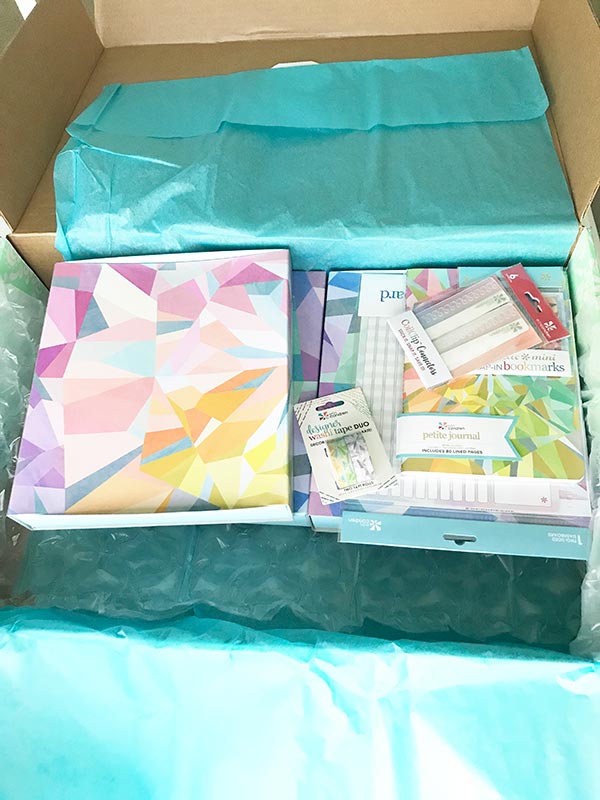 I was thrilled when the Erin Condren team asked me to review one of their newest Erin Condren Life Planners.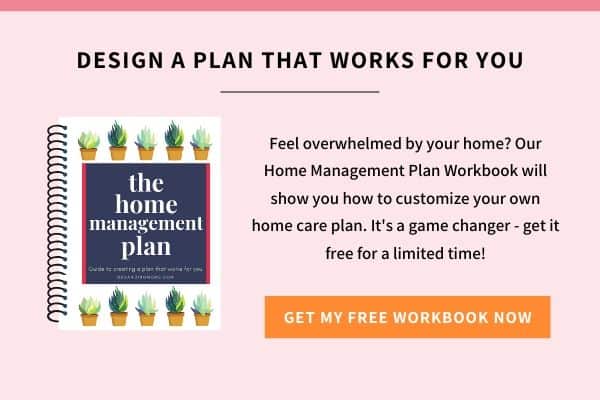 I'm definitely a newbie when it comes to the planner community, but I've always loved using planners to help me keep track of my time and to-dos.
Last year I did a review of the Erin Condren Deluxe Monthly Planner, and that experience made me curious about Erin Condren's Life Planners.
Go here to create your own LifePlanner.
Sign up here to get a $10 coupon for your first Erin Condren order.
Erin Condren LifePlanner Review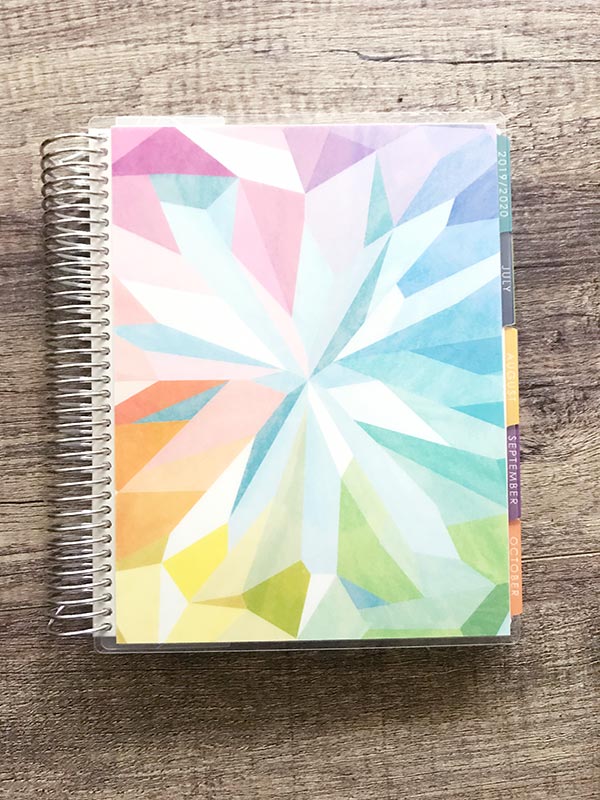 For 2019-20, I ordered the Kaleidoscope LifePlanner. There's a colorful version and a neutral version. For my planner, I chose the colorful version!
Normally, you can personalize an Erin Condren planner by having your name printed on the front cover.
I opted not to do this, because I don't like the default font used for first names. Since I'm planning on using the planner for a full year, I didn't want to see something I didn't like every day.
I also opted for a basic silver coil, and an hourly layout. I use an hourly layout now with my planning sheets, so I thought it would make the transition easier.
This time, I just ordered a 12-month planner, but next time I might opt for the 18-month planner.
Right now I'm in the phase of just trying out the Life Planner, and I wanted to make sure it was something I loved before committing to a year and a half!
Related: See Inside the 2021-22 Erin Condren LifePlanner
What I Love About the Erin Condren LifePlanner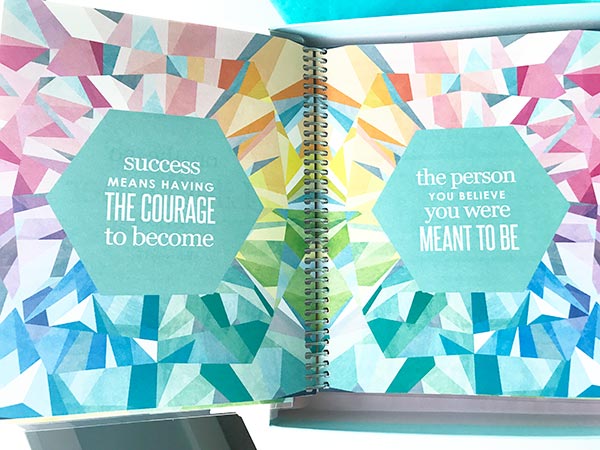 The colors! I love the kaleidoscope cover, and all of the colorful pages inside. If color isn't your thing, you could also opt for the neutral version of the kaleidoscope design.

The size. I normally gravitate towards full-sized 8.5″ x 11″ planners. The LifePlanner is 7″ x 9″, so it's a little smaller than I'm used to. However, this planner has a lot of space for writing in hourly tasks – I think it's going to be good! And, it will fit in my purse.
The quality. The paper is thick and durable, and the laminated tabs make it easy to find what you're looking for.

Planner storage boxes! This time, the Life Planners come with a planner storage box. You can also buy these separately if you'd like to use them for something else. I ordered a couple of extra boxes so I could use them for sticker and sticky note storage.

Perpetual Calendar – My LifePlanner came with a free Perpetual Calendar you can use to keep track of important dates like birthdays or anniversaries.

Stickers! At the back of the planner, there's four pages of cute stickers to use throughout the year.

Coloring pages – The planner includes a couple of coloring pages. I love using coloring pages to help me pay attention when I'm listening to something like a lecture or a podcast. I'm not an auditory learner, but if I can doodle, or do something with my hands while I'm listening, I am much better at staying focused.
Related: My Totally Honest Review of the Erin Condren Life Planner Binder
What I Don't Like About the 2019-20 Erin Condren LifePlanner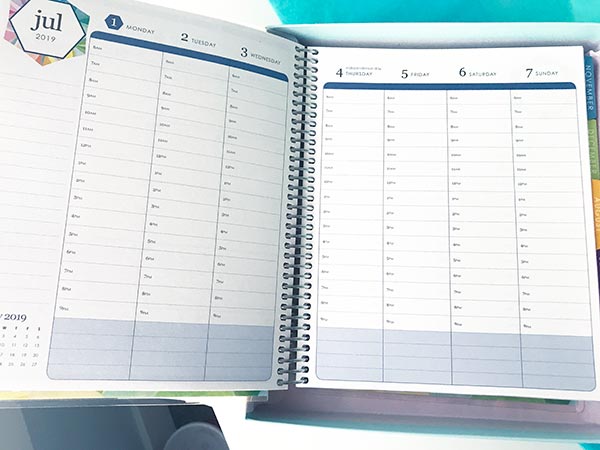 The way the week is divided in two. In this planner, Monday – Wednesday are on the first page, and Thursday – Sunday are on the second page. Ever since I read Laura VanderKam's book 168 Hours: You Have More Time Than You Think, I think of weeks in terms of Monday through Thursday and Friday through Sunday. Did you know that if you start on Monday, the mid-point of the week is on Thursday night? It's all explained in the book, 168 Hours: You Have More Time Than You Think.

It doesn't start until July! I ordered this planner in May, and I'm dying to start using it! I wish they would include a couple of extra blank hourly pages you could use until your regular planner starts. In fact, I'd be willing to pay extra for this feature just so I could dive into the new planner!

Ruler Bookmark – The bookmark ruler that came with my planner is clear. I kind of wish it were opaque and could be used for writing down notes, to-do lists, grocery lists, etc. It kind of feels like wasted space!
Life Planner Accessories
I also ordered some fun planner accessories to go along with the 2019 Life Planner. Truth be told, accessories are one of my favorite things about using a planner. Here's what I ordered: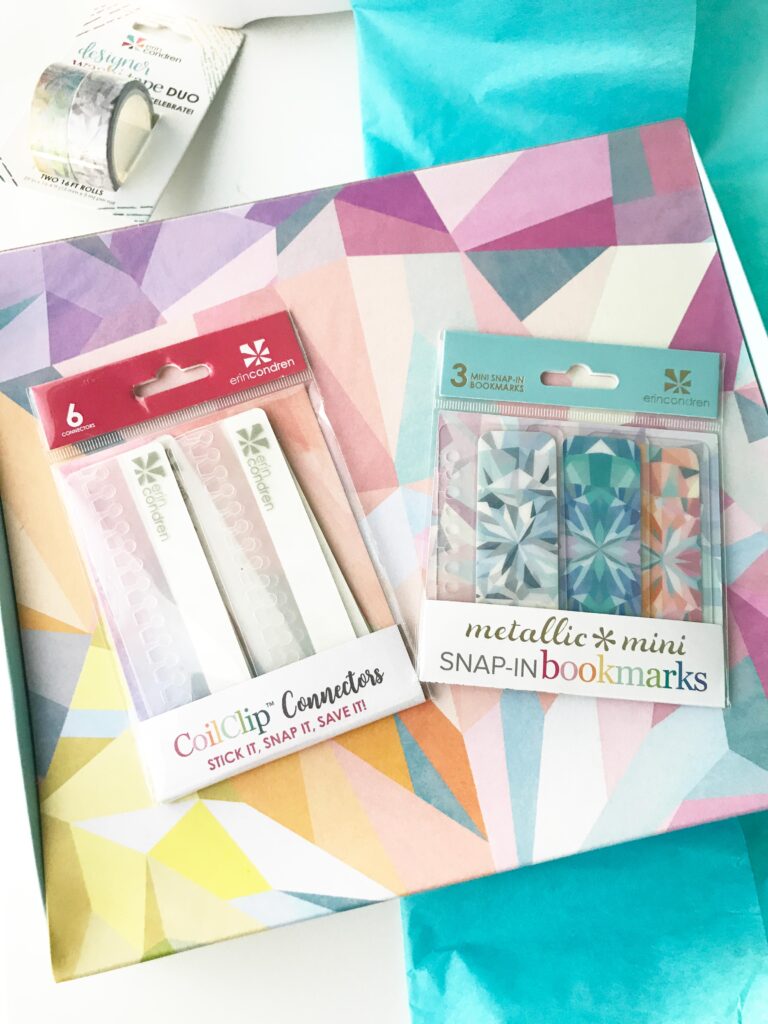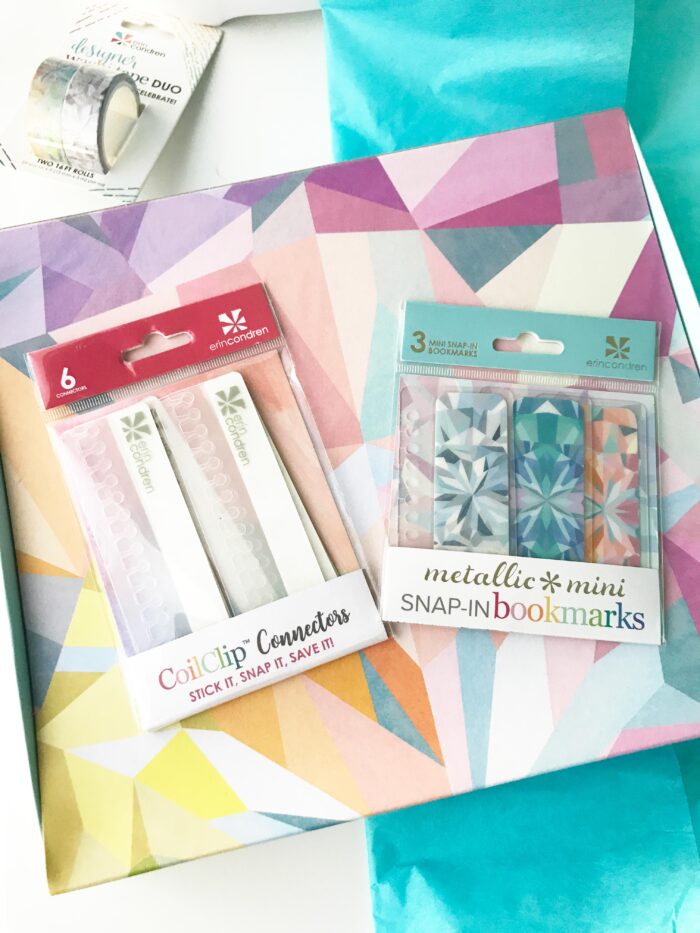 Coil Clip Connectors – You can use these to add extra pages into your planner. Once you've set them up, you can also remove them. These are great for creating your own dashboards, bookmarks, or other inserts.
Metallic Mini Snap-In Book Marks – These the Kaleidoscope planners perfectly. If you like to have tabs on the top of your planner, you'll love these.

Washi Tape – The new Kaleidoscope washi tape set comes with colorful tape AND neutral tape. They're both so cute! I always buy Erin Condren washi tape when they release something new – the designs are unique and unlike something you'd get at a craft store.

Kaleidoscope Petite Journal – It's a little notebook with 80 lined pages. This would make a nice travel planner, or something you could use to jot down ideas when you're on the go.

Checklist Dashboard – Use this with wet erase markers to keep track of habits, to-do lists, and more. I'm going to use this as habit tracker. It snaps into the Life Planner perfectly!
Erin Condren Life Planner Customizable Options
One of the nice things about Erin Condren planners is that you can customize them. Here are just a few of the things you can choose on your Life Planner:
Cover Design
Coil Color
Layout – vertical, horizontal, hourly
Length – 12 months or 18 months
NEW: Don't love coiled planners? This year you can opt to get the LifePlanner in a binder!
Accessories – After you've set up your planner, you can customize things even more with different accessories, inserts, and stickers.
When you go to the Erin Condren website, you can play around with different options and set up your planner the way you like. Go here to start designing your own LifePlanner.
Related posts
Want to remember this? Save this post to your favorite Pinterest board: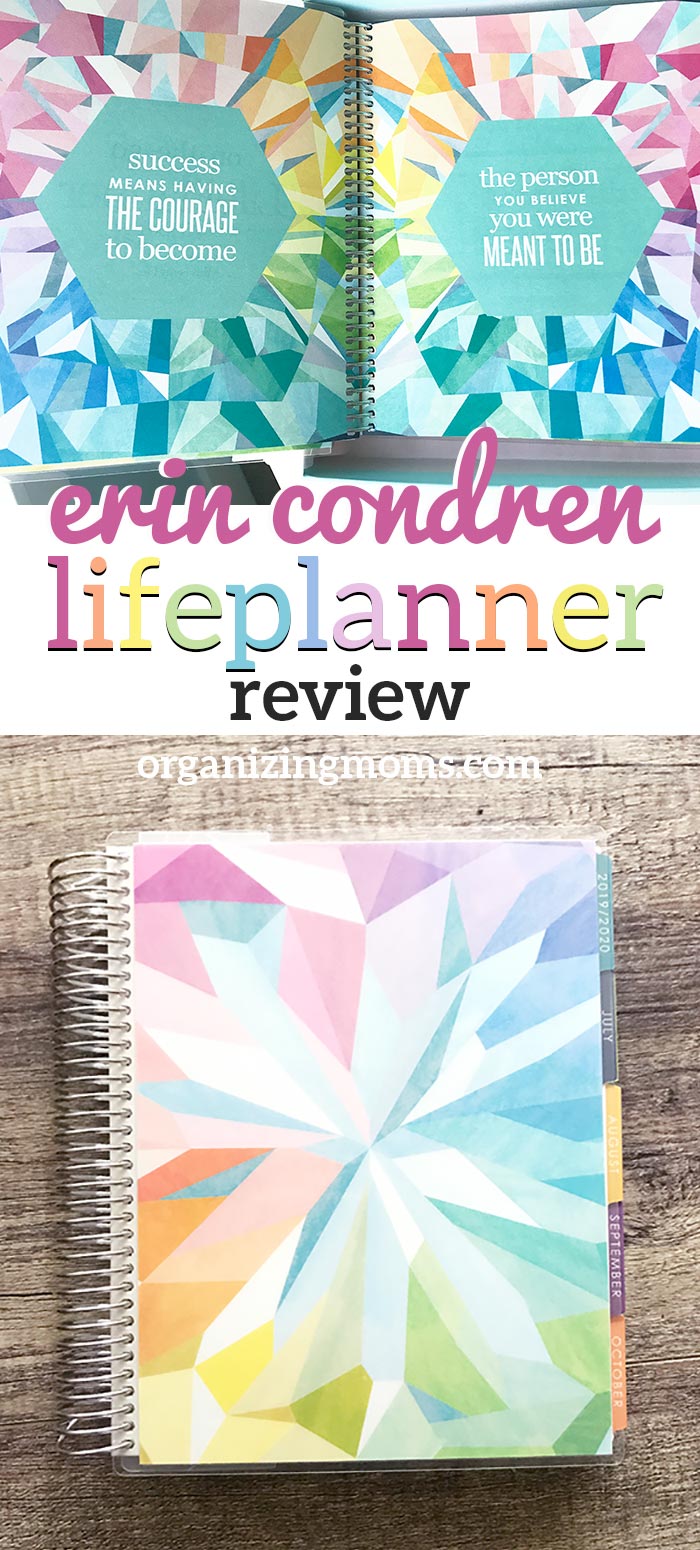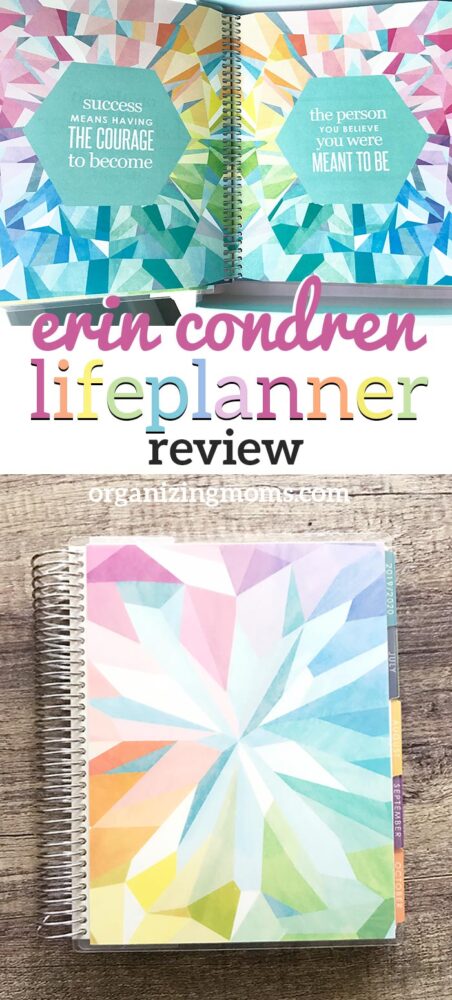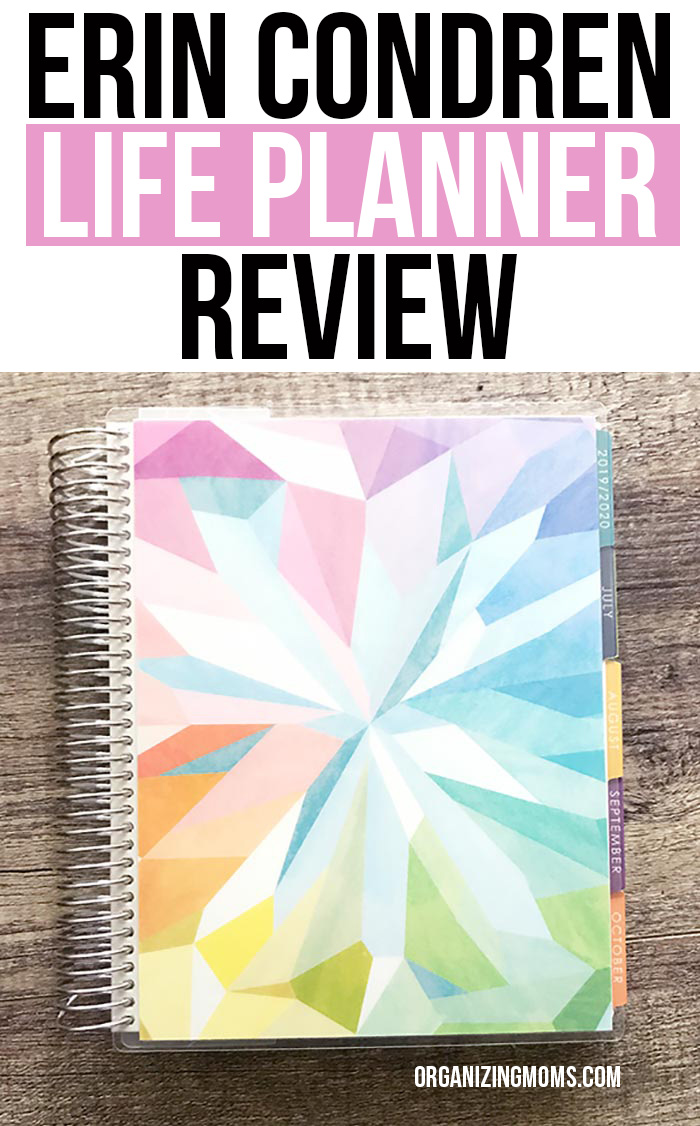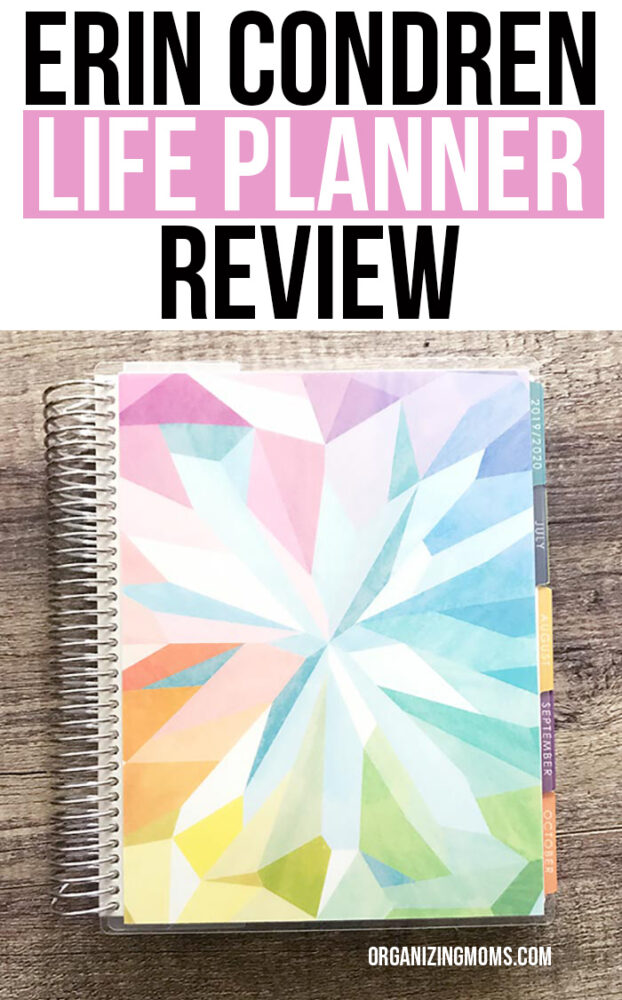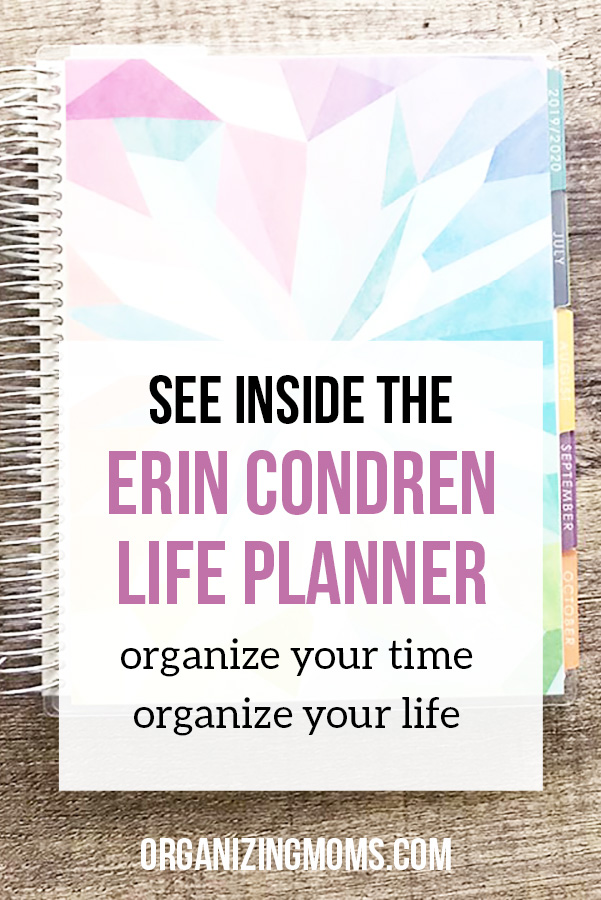 New to this community? Start here, friend!