Dollar Tree organization ideas that will blow your mind! Check out these smart, cheap ways of organizing your space using items from the dollar store.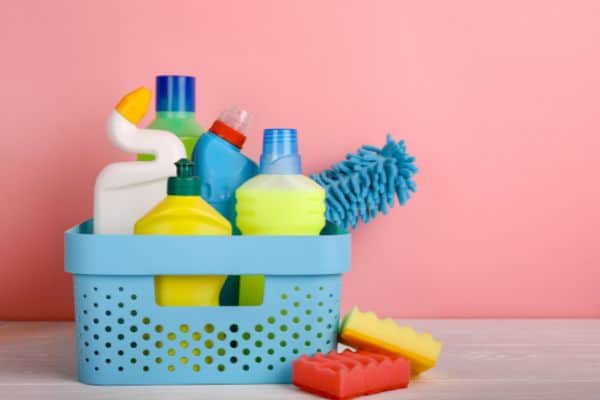 If you're looking for smart ways to organize your space, it's always a good idea to start at a dollar store.
Most dollar stores carry a variety of different storage solutions that you can use to inexpensively organize your home.
My favorite dollar store is the Dollar Tree.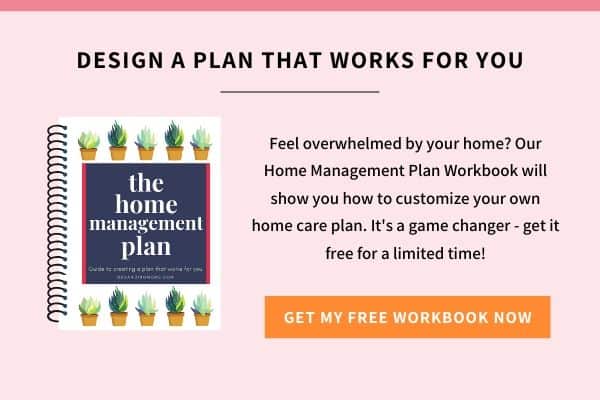 A lot of the baskets and bins I've purchased there over the years have held up just as well as some of our move expensive solutions.
And, if you don't live near a Dollar Tree store, you can order from them online!
You may also like:
Where to Find Organizing Products in the Dollar Tree Store
Sometimes it can be tricky to find storage items within the Dollar Tree. There's a LOT going on in these stores, and sometimes it takes patience to find what you're looking for.
Here's how I find storage finds in the store: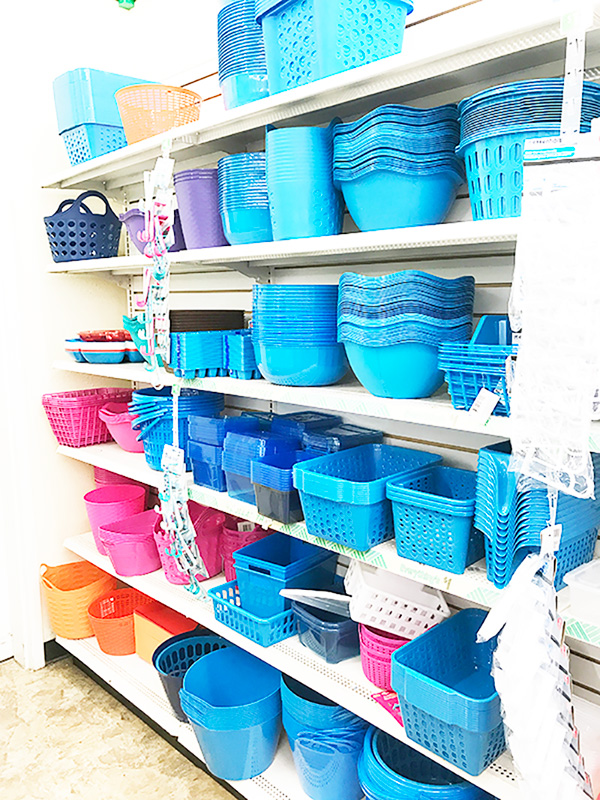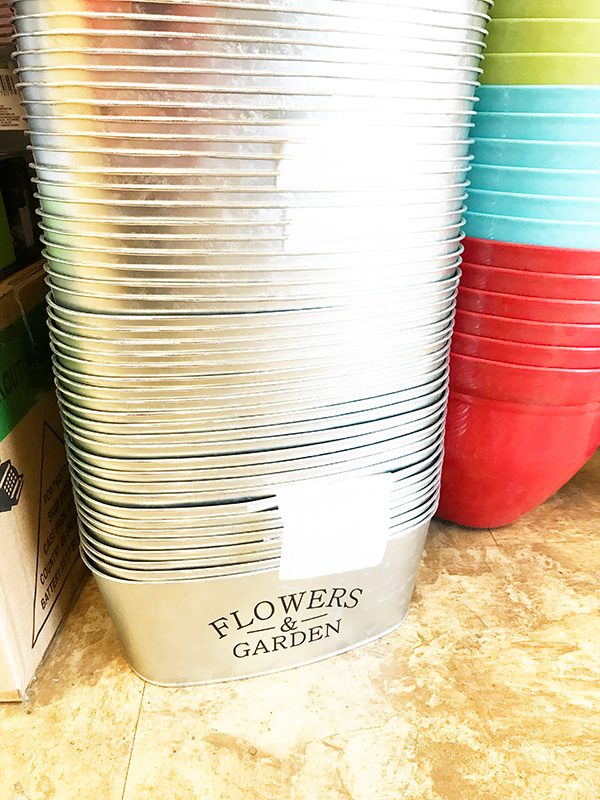 Check the end-caps. I've found a lot of storage items not included in the storage section featured on end caps at the ends of each aisle.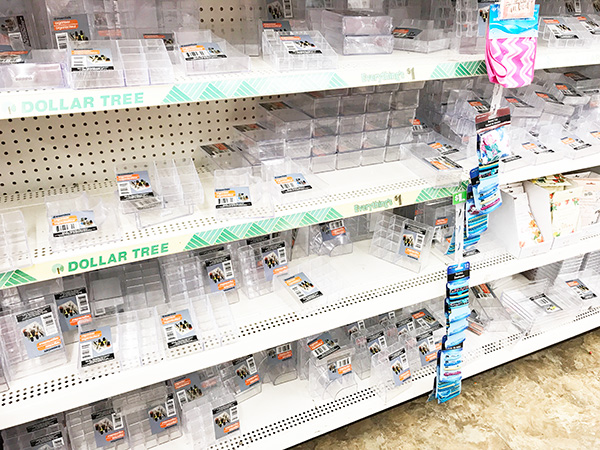 Look in the bath/closet section. I try to find the hangers, and there's usually more closet/bathroom organization solutions in that area. This is a good place to find fabric storage solutions too.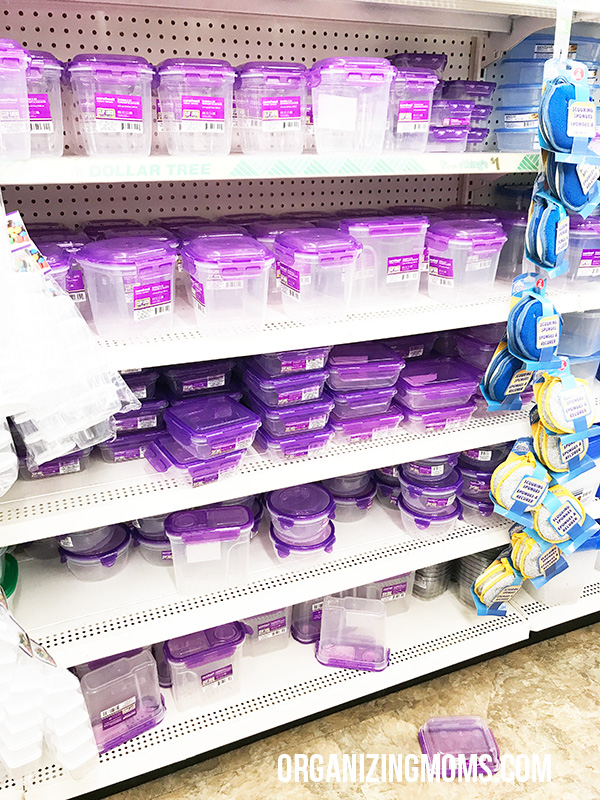 Check the kitchen section. There are a lot of great storage options near the aluminum foil, baggies, etc.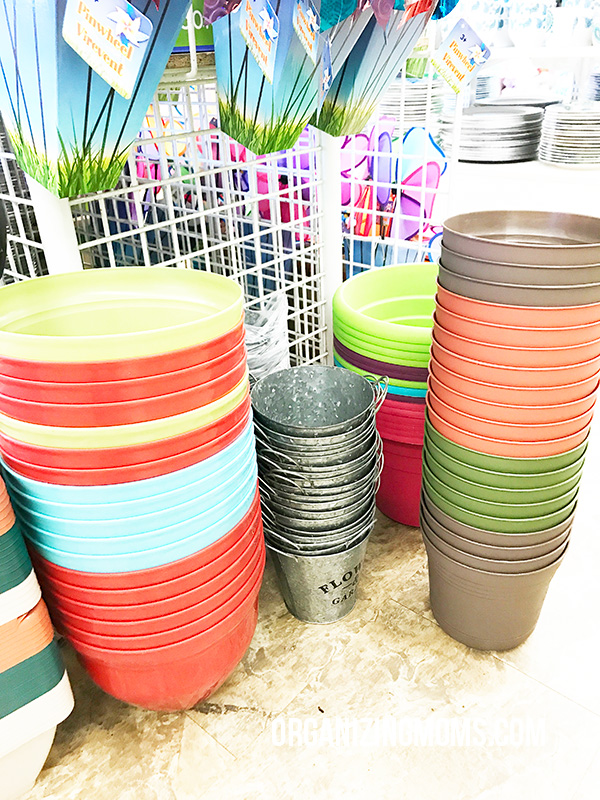 Look in the gardening section too! You might be able to find containers that would work for home storage.
If in doubt, ask an employee. They usually know where to direct you, and they can also tell you when your store will get its next shipment of goods.
Can't find what you're looking for? You can order from the Dollar Tree online, and they'll ship it to your store for free.
Dollar Store Organization Ideas
With a little creativity, you can organize your home on the cheap using items from the dollar store. Here's a collection of super smart organization ideas to inspire you!
More Organizing Resources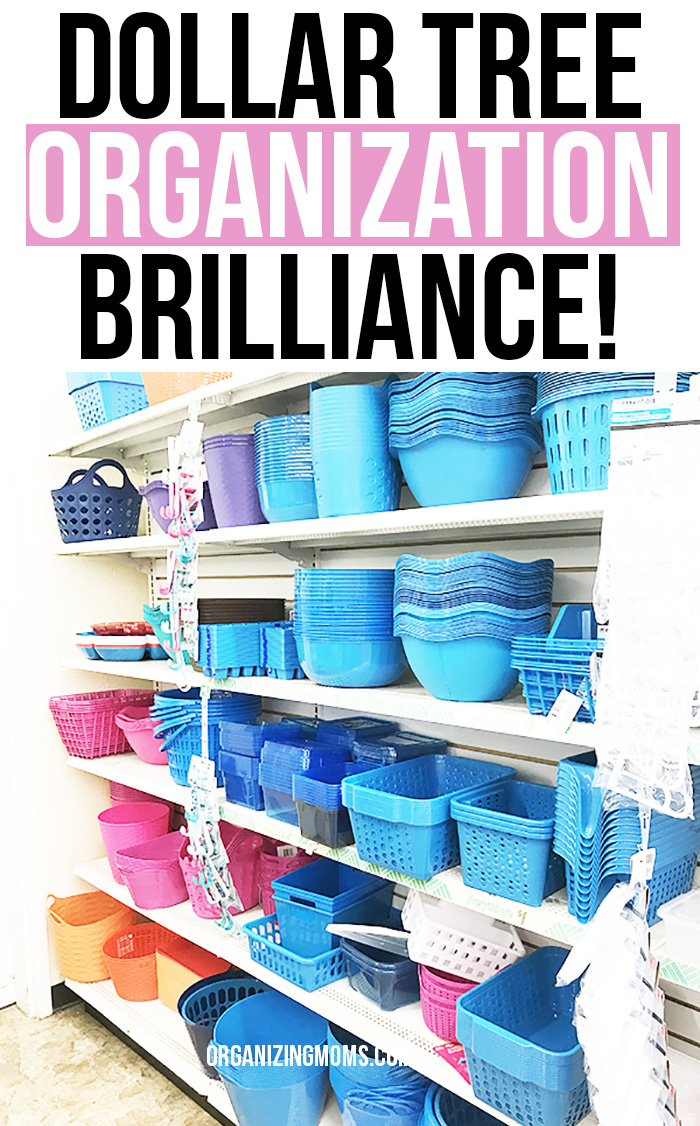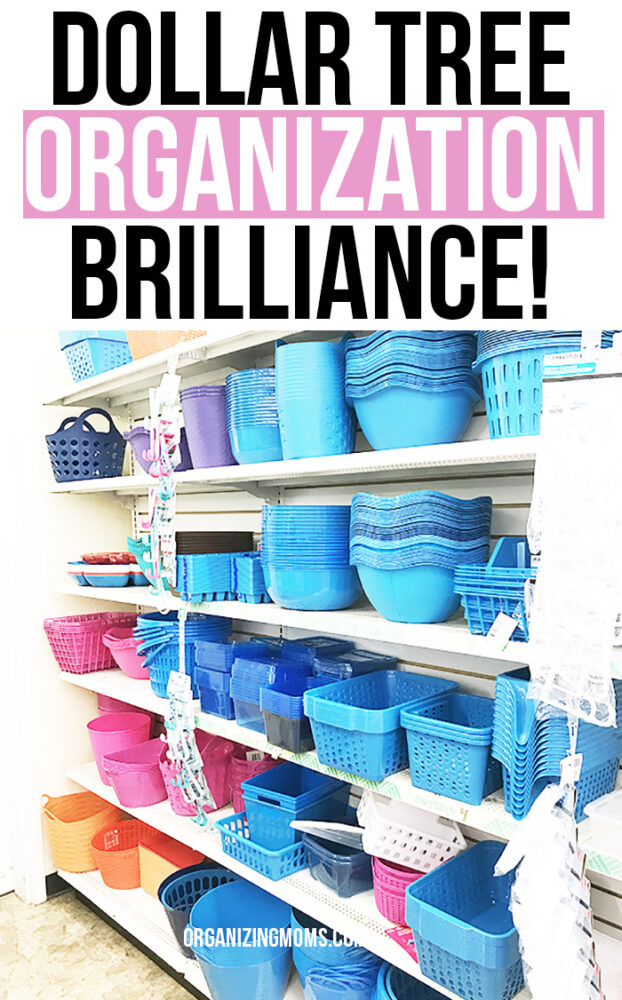 New to this community? Start here, friend!