Brilliant under-the-bed storage ideas to help you maximize your space. Storage solutions you can find online and use for smart storage.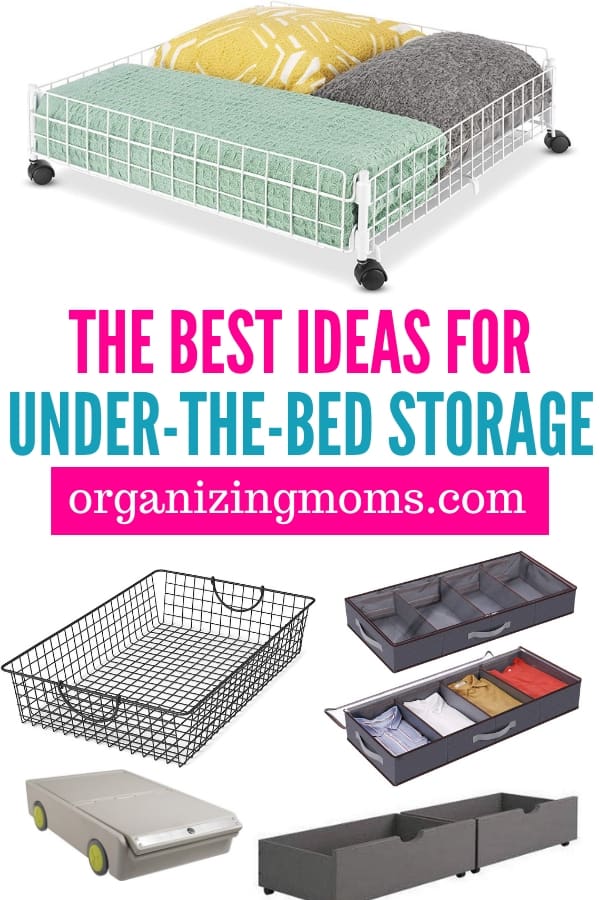 If you are limited on space, consider maximizing what you have to work with.
Under the bed storage ideas are great for using up otherwise wasted space.
Storage solutions that neatly fit under your bed are perfect for storing items without making the room feel cluttered.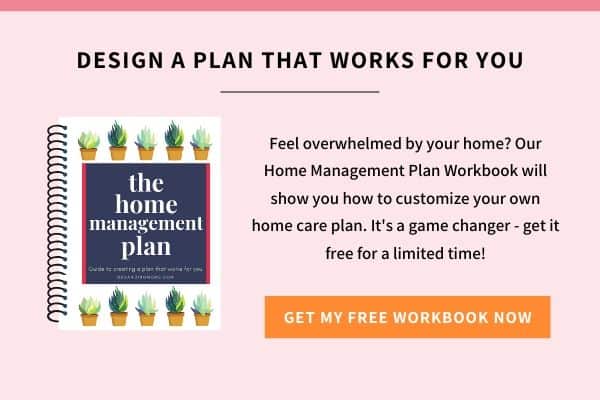 In this post, you will see a handful of smart under the bed storage ideas that you might want to consider.
You may also like:
Under The Bed Storage Bed Ideas
Wire Basket Storage Containers | This is a fun and modern twist to under the bed storage. A great way to be able to see exactly what is in each basket bin. Slides easily on carpet or hard wood floor.
Cart With Wheels | This is a great one if you have a shorter bed. It rolls in and out so easily, and you can see what is in each cart. This is a good one for little kids or even elderly who want something very easy.
Plastic Totes | These plastic totes have lids, so if you want to ensure your items stay protected this is a great option. These are great for storing clothes and such. You have to remember things can get dusty even under the bed.
Divider Storage | Great if you want to divide items into their own compartments. Store clothes, bedding, kid toys and more all in one spot.
Shoe Organizer | If you are looking for a way to store your shoes, consider this method. It zips up and you can slide it right under the bed. Add in some deodorizer and have fresh shoes whenever you need them.

Bedside Caddy | Technically this is not under the bed. But, it was so neat I could not share. This is a fantastic way to store all your items without needing a night stand next to the bed.
Wooden Container with Chalkboard Label | This is a nice wooden container that you can use. It has a chalkboard label so you can write exactly what is in each container.
Dual Under Bed Drawer | Maybe you want drawers for under the bed. This is a dual set that is really nice. Just make sure you buy to fit the size of your bed.
Lock and Roll | Great for storing items you want to make sure they stay safe. This locks tight and then rolls easily under the bed and out.
Plastic Bins | This offers an open grab and use method which is great for tossing extra blankets or bedding or even toys for your kids. Depending on how much space you have under your bed, these could be great.
More Smart Storage Ideas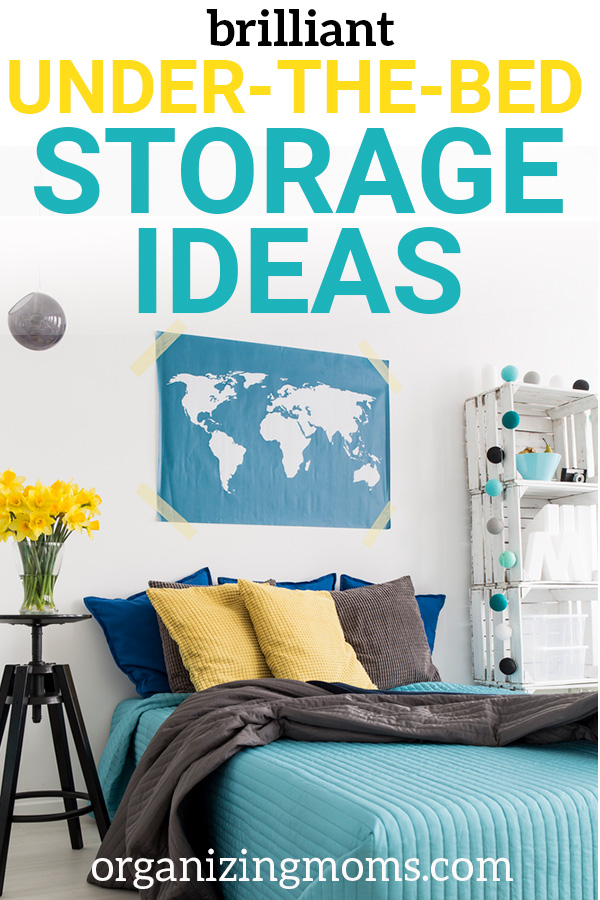 New to this community? Start here, friend!