Start your day off right with a Coffee and Clean Kitchen routine. Work with your own energy levels and feel productive – all while your coffee's brewing.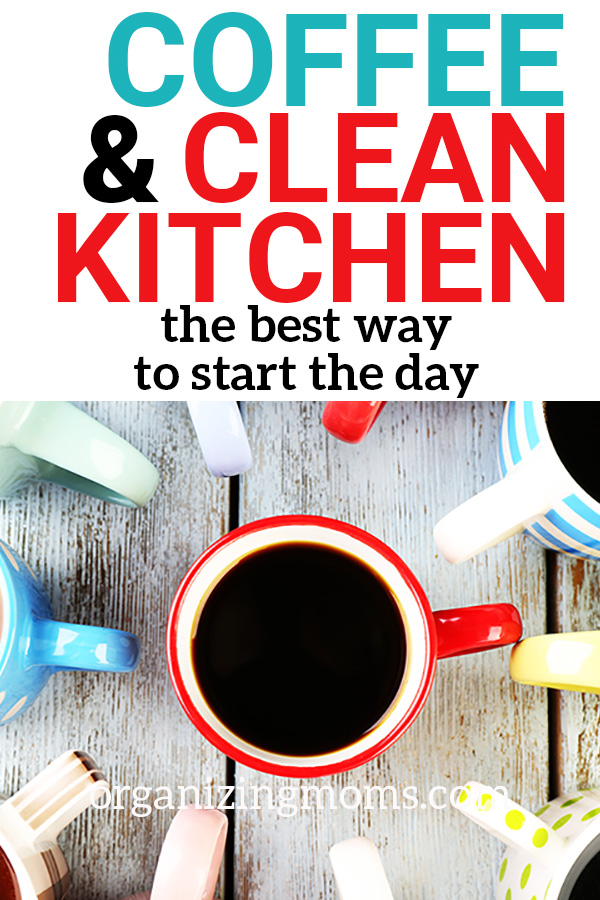 Coffee and Clean Kitchen
Do you ever come down to your kitchen in the morning and feel…defeated?
All of the mess from the night before is strewn about, and someone needs to take care of it.
Probably that someone is you.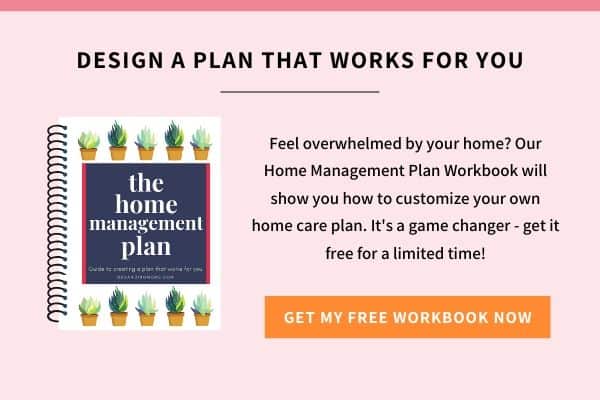 And you feel behind before your day even really begins.
Plus, there's probably an extra dose of guilt paired with that overwhelm you feel.
You should have cleaned up the kitchen before going to bed. Isn't that what all the experts say?
Make it part of your evening routine.
Clean the kitchen at night so you can start off on the right foot in the morning.
The Problem with Cleaning the Kitchen at Night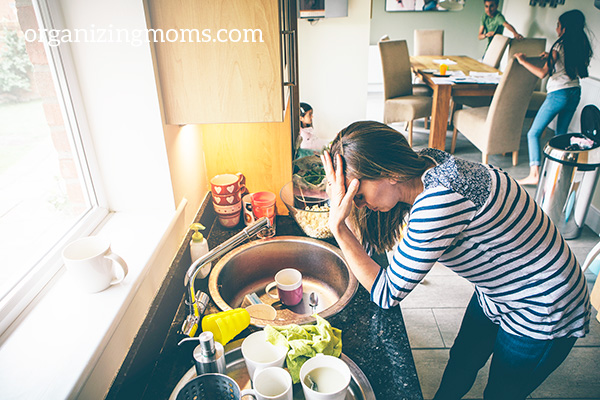 Here's the issue:
We don't all have the energy to do a big clean up at night.
We're exhausted.
Some of us have little kids, and we fall asleep while putting them to bed.
Some of us have chronic health issues.
And some of us just shut down after dinner.
This is the way we are, so why do we beat ourselves up for it?
Why not work with the energy we have?
You may also like:
Introducing Coffee and Clean Kitchen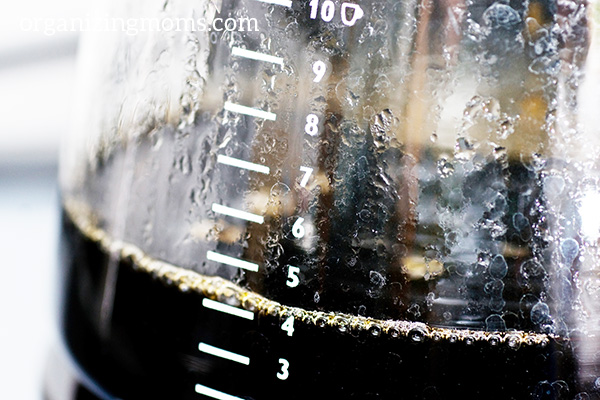 If you feel better in the mornings, try cleaning up your kitchen while your coffee brews.
It feels less overwhelming because there's a time limit – once the coffee's done brewing, you can stop.
You won't feel as overwhelmed because you're well-rested
You'll make more progress because you know your time is limited.
You'll make better decisions about what to do first because you aren't exhausted.
You have a built-in reward at the end of your cleaning: coffee!
Not a morning person? That's okay. You can do this during the time of day when you have the most energy.
Related: How to Create Weekly Home Management Routines that Work for You
Coffee and Clean Kitchen – Where to Start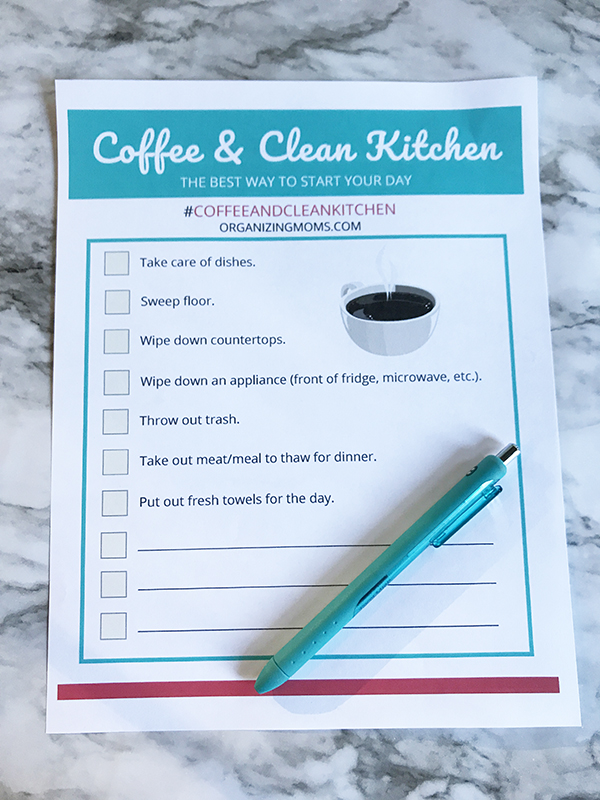 Sign up below to get the free printable checklists you can keep in your kitchen.
Here's a list of short tasks you could do to clean up your kitchen:
Unload/load dishwasher
Wash dishes
Put dishes away
Sweep floor
Wipe down countertops
Wipe down an appliance (front of fridge, microwave, oven, etc.)
Throw out or compost uneaten food left out on counters
Take out meat/meal to thaw for dinner
Put out fresh towels for the day
Take out the trash
Shine up your sink
Wipe tables, chairs, high-chair
Refill paper towels, soap, etc.
Put things away
What If My Coffee Maker Doesn't Take Long to Brew?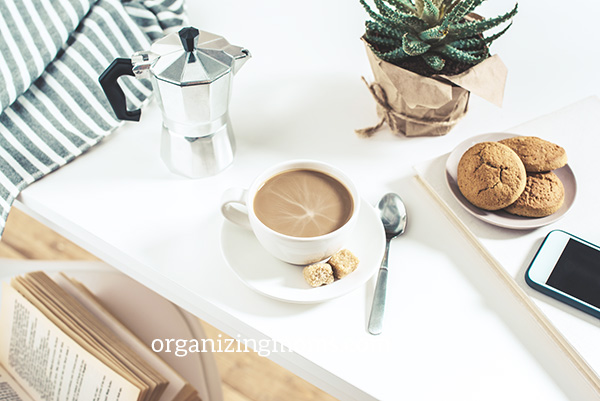 If you don't have a lot to do in the kitchen, just go with the time you have!
My coffee maker takes just under 15 minutes to brew a pot of coffee, and I feel like that's a good amount of time to get things cleaned up without going into deep cleaning mode.
You could do the same and set your timer for 10-15 minutes, and then make yourself a cup of coffee after you finish!
What If I Don't Drink Coffee?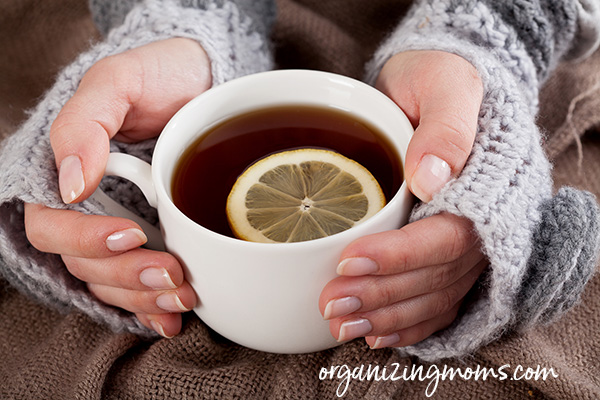 You can still implement this routine. Almost everyone drinks something in the mornings. Maybe it's tea, maybe water, maybe a smoothie?
Set up this system to work for you so you have a reward at the end of your cleaning time.
Use a timer if you aren't using a coffee maker or kettle that keeps time for you.
What If Someone Else Is Supposed to Do These Chores?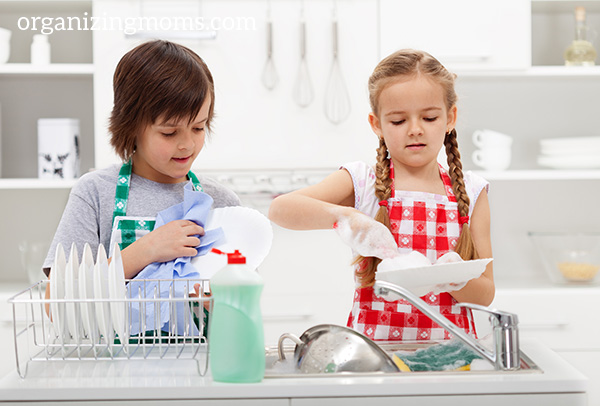 You don't have to do anything you don't want to.
If it's someone else's job to take out the trash, let them do it when they wake up.
In our house, it's someone else's responsibility to sweep the floor, take out the trash, and unload the dishwasher in the morning.
Unless they're sick, or out-of-town, I wait for them to do their chores.
There's plenty of other things for me to work on in the mornings. 🙂
What If I Want to Clean the Kitchen in the Evenings Sometimes?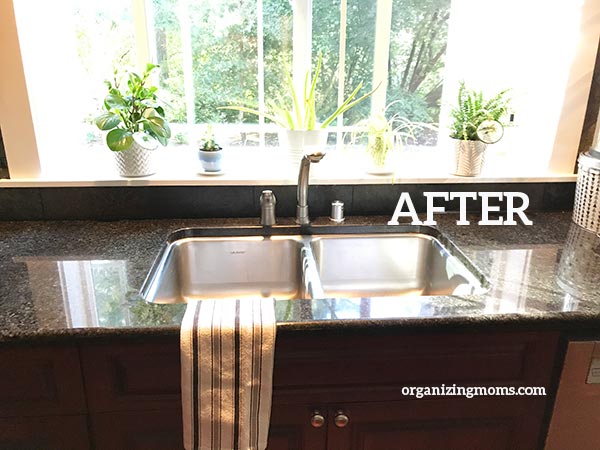 Go for it! No one is stopping you.
Coffee and Clean Kitchen is a tool you can use when your kitchen is messy in the mornings.
If you'd rather clean up at night, that's great! It's really nice to wake up to a clean space.
Related: Easy Systems You Need to Be Using for Home Management
You Choose How to Use Coffee and Clean Kitchen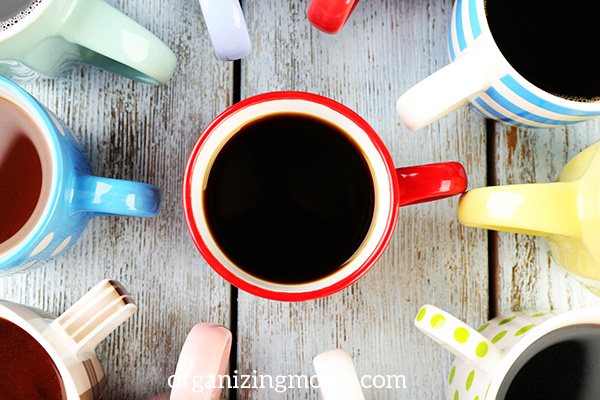 I personally do a little cleaning up in the evenings, and then I use Coffee and Clean Kitchen in the mornings to finish things off.
It still makes me feel like I'm starting the day off right.
And, to be perfectly honest, if I weren't doing Coffee and Clean Kitchen, I'd probably be wasting time scrolling social media.
Coffee and Clean Kitchen makes me feel more productive.
It's become one of my favorite morning routines!
Related: 33 Morning Routine Ideas That'll Make Your Days Easier
Are you Doing Coffee and Clean Kitchen?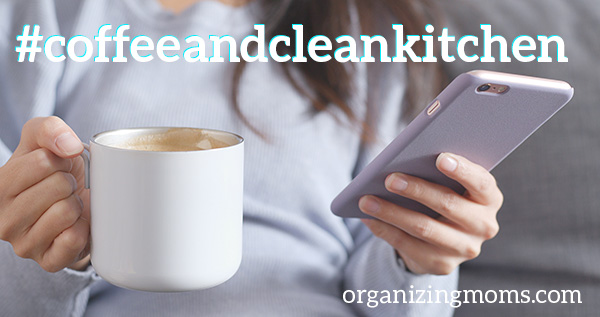 We'd love to hear about it!
Share your photos using our hashtag, #coffeeandcleankitchen , and we will cheer you on!
More Resources
New to this community? Start here, friend!