Welcome to the Spring Cleaning for Busy Moms Challenge! Today is the first day of the challenge, and we're focusing on decluttering the kitchen countertops.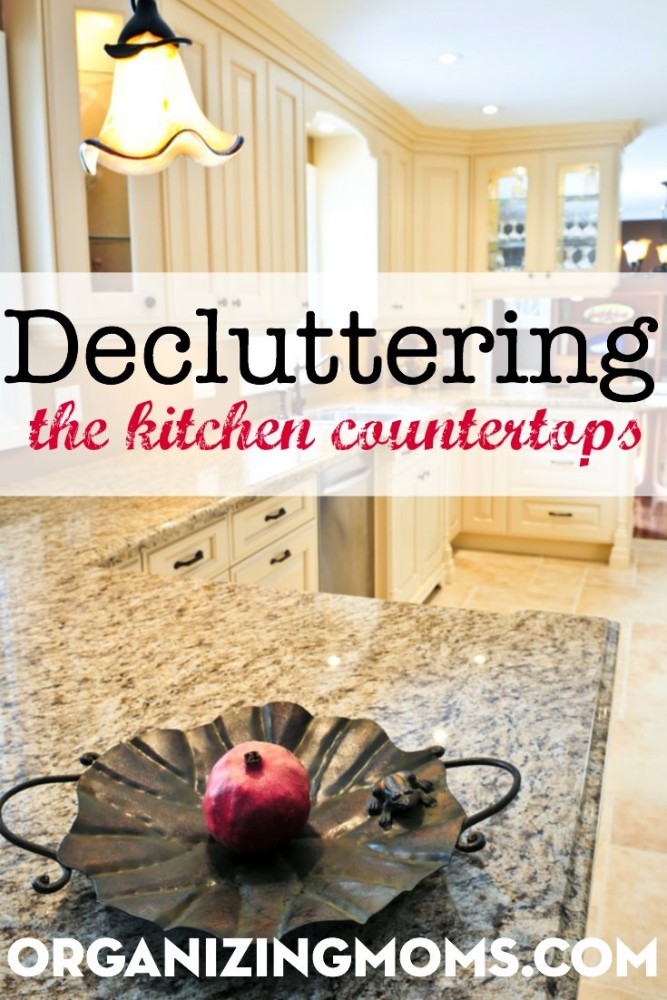 Kitchen countertops can be the holding place for all sorts of things. School papers, books, empty cans that need to be recycled, and even straight-up trash tends to accumulate on countertops.
For today's challenge, we're going to work on clearing them off. If you have clear (or clear-ish) countertops, you'll feel like you have a lot more room, and your kitchen will instantly look less cluttered. This is a favorite challenge, because you can really see the fruits of your labor when you're done.
Before we begin, here are the guidelines for the entire challenge. They will keep your from feeling overwhelmed. They apply to today's task too: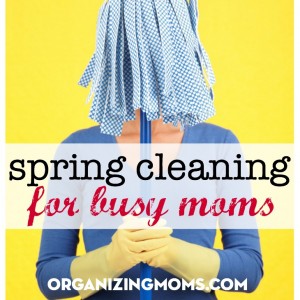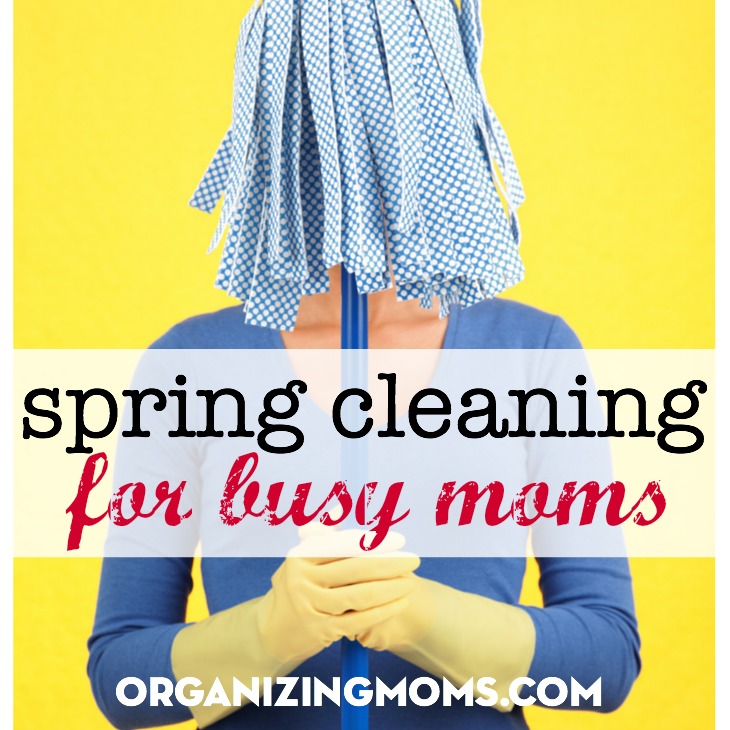 Guidelines for the Spring Cleaning for Busy Moms Challenge
Focus on progress, not perfection. We're not going for Pinterest-worthy images. We just want our homes to look and feel a little bit better.
Each task should only take 30 minutes. If you want to work for longer, you can. But, if you really dedicate a good 30 minutes to the challenge each day, you'll see great progress. Don't work so long that you're completely burnt out.
Hydrate while you work. It will make you feel better, give you energy, and keep you going.
Plan a reward for finishing each daily task. Help yourself stay motivated.
It's okay to miss a day. Sick kids, vacations, and busy days happen. If you want, you can make it up on the weekend, or on a day when one of the tasks doesn't apply to you.
The challenge isn't designed to be done in a certain order. If you miss a day, or if one of the tasks doesn't apply to you, just go ahead and start again with the next activity.
Let's get ready to work on those countertops!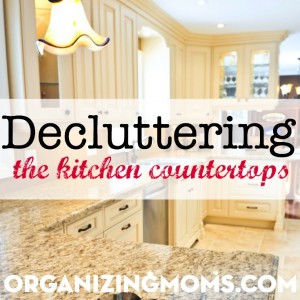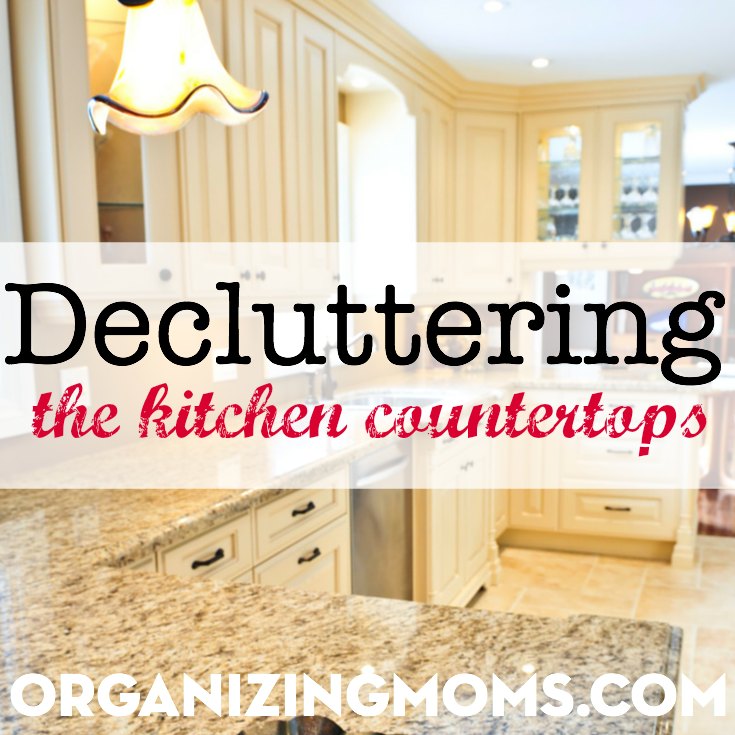 Steps to Decluttering the Kitchen Countertops
Set your timer for 30 minutes.
Begin by tackling the dishes. Put all of your dirty dishes in the dishwasher or wash them in the sink. If you don't have a place to put your dirty dishes because your dishwasher is full of clean ones, it's okay to spend some of your time quickly putting away the clean stuff.
Scan your countertops. Put away or throw away anything that doesn't belong there.
Take a good look at the things that do belong on your countertops after you've cleared away the clutter. Could any of these items be stored somewhere else? We don't use things like our toaster and blender every day, so I keep them in cabinets so they're out of the way. Move any items that you can to clear up more space for yourself.
If you have any time left, quickly wipe down your countertops.
Don't worry if you don't get through all of the above tasks. Remember – anything you do during this challenge is making your home a more-organized place! You're making progress, and that's not always easy to do. Way to go!

WANT TO FEEL MORE ORGANIZED & IN-CONTROL?
Join over 4,900 moms who found a way to run peaceful, well-organized homes by busting clutter, creating good routines, and focusing on what their families need - and get this printable guide free! It will help you jump-start your home organization, and give you some relief!
New to this community? Start here, friend!