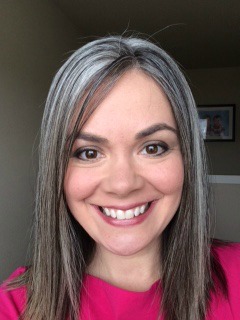 Hi! I'm Katie. I'm a mom to twin boys. For as long as I can remember, I've loved organization. I love reading about organizing, I love The Container Store, and I love buying storage bins at Target. I even like learning about how to clean stuff.
But…
I'm not naturally organized. At all.
And if you're here, reading Organizing Moms, I'm guessing you're not naturally organized either.
If you are gifted in the area of organization, and you're looking for pretty inspiration, you should totally check out my Pinterest page. You'll find hundreds of ideas for organizing almost every space in your home. And the pictures are pretty. Like I said, I love organization!
Before I had kids, I was okay with keeping things organized. Sometimes our house would get messy, but it was usually something we could fix in an hour or two.
When we brought our sons home, things started to get out of control. I had to keep things organized for myself (while being quite sleep-deprived), my husband (who was also sleep-deprived), and two adorable babies. With two kids came a whole lot of stuff, scheduling, remembering, cleaning, and washing.
And none of that craziness was showing up in my "Real Simple" magazines.
I decided not to dwell on the mess, and I started to create systems and routines to help us get through our days, and manage all of the new baby stuff.
I had some great routines in place, and they all lasted for a few months. Then the kiddos would hit a new milestone and everything would change. I'd scramble and try to adjust, and figure out new routines and systems that would also last for a month or two. Over and over again.
I've learned that everything is going to keep changing as our kids grow. As we change, our routines and systems need to change.
On this site, I'll share some of the things that have worked for me. I'll show you what didn't work. I'll show you pictures of organized spaces, and I'll show you just how messy things get in our house.
It's not going to be pretty all the time, but I'm hoping it will be useful for someone out there who is feeling bad because their kids' toys look like this:
I hope this site will help you set up realistic organizing solutions for your home and your time. Here are some good places to get started:
Declutter 101 – Where Do I Start? – Loads of articles about how to get started.
De-Trashing – My favorite way to start decluttering.
Why We Wear Shoes In Our Home – If you're just starting to declutter and get organized, shoes are your friend!
Filing System Declutter – Paper clutter is a great place to start if you're feeling overwhelmed.
Thank you for visiting!
If you want to make sure you don't miss a post on Organizing Moms, subscribe to the email newsletter! I send out regular updates about the good, the bad, and the ugly of our latest organizing projects.
If you sign up using the box below, you'll get a freebie decluttering guide delivered to your inbox!