Meet your goals and keep to your schedule with the Stay on Track Pack!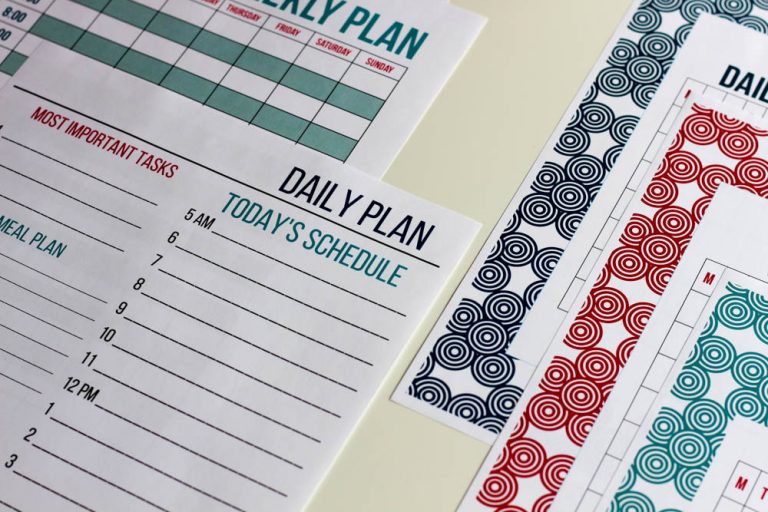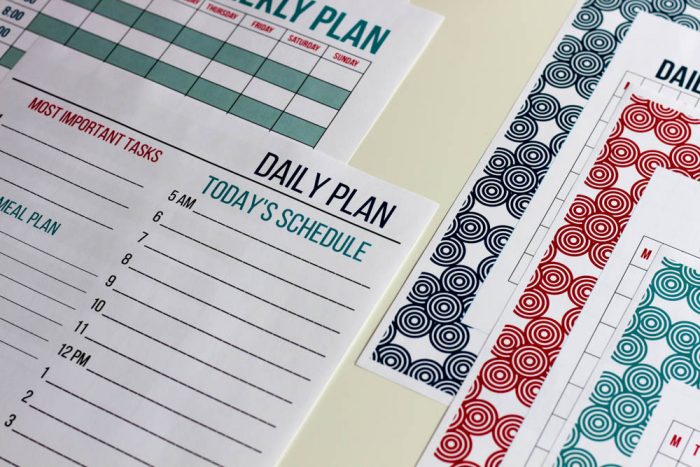 All files are 8.5″ x 11″ PDF files you can download and print as much as you want!

The Stay on Track Pack – What's Included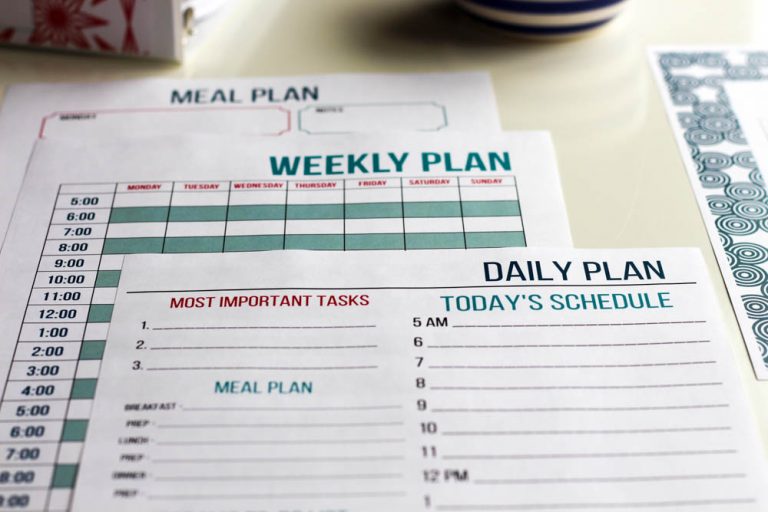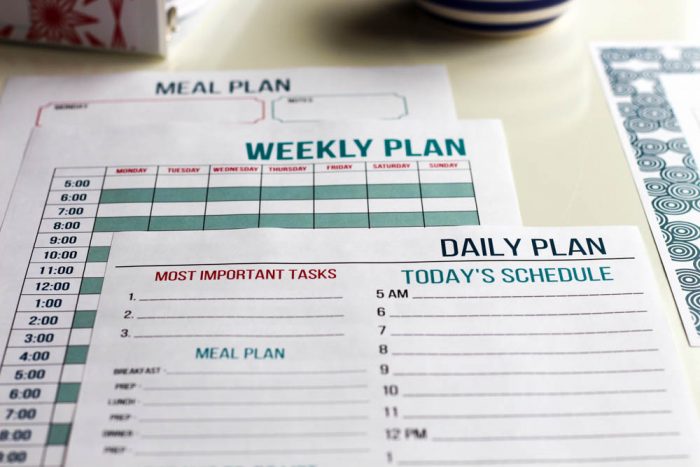 Daily Planning Sheet – plan out your daily schedule, identify your most important tasks, and even plot out your meals for the day with this handy sheet
Weekly Planning Sheet – See your whole week at a glance, and make sure you're scheduling in activities that are a priority for you
Meal Planner – Plan your meals for the week, stay healthy, and save money on groceries!

Habit Tracker – Trying to stick to a new habit? The Habit Tracker gives you a centralized place to keep track of all of the good habits you're adding into your life. A real motivator!
Chore Tracker – Need specific chores to be completed? Use this Chore Tracker to make sure everything gets taken care of. Great for kids!
Daily Maintenance Tracker – Track the little things that make a huge difference in your home. Great for reminding you (and your family) to do things like unloading the dishwasher, laundry, packing lunches, and sweeping the kitchen floor.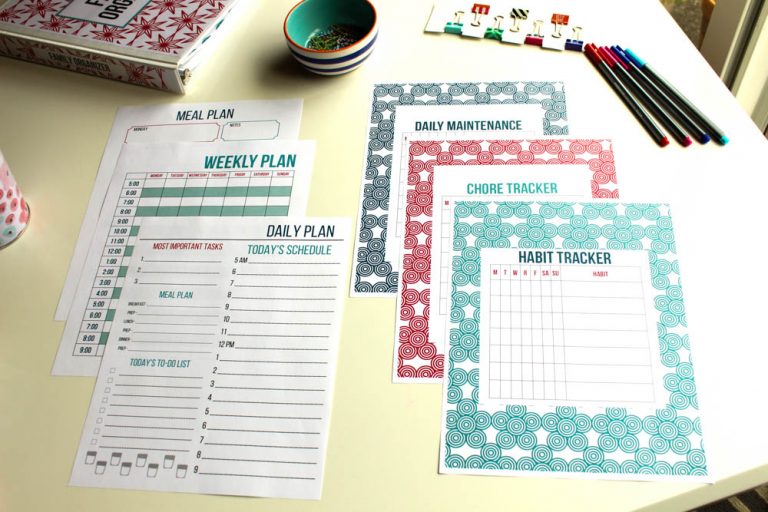 Use the Stay on Track Pack to help you stay focused and live more intentionally!
All printables are PDF files that you can download and print. Print as many copies as you need.