Make an amazing Amazon Wish List can save you time and brain power. How to organize your Amazon wish list and be prepared for birthdays and holidays.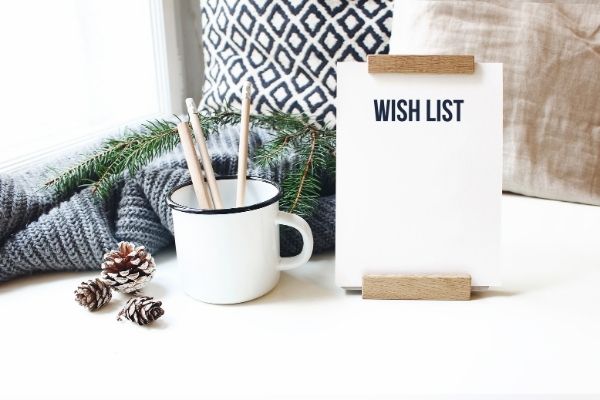 How to Organize An Amazon Wish List
Do you use Amazon Wish Lists?
I recently updated mine for the upcoming holiday season.
Using Amazon Wish lists can be helpful for organizing items you'll need for upcoming projects, sending gift suggestions for your children, and budgeting for larger items you'd like.
Over time, these lists can get lengthy and disorganized.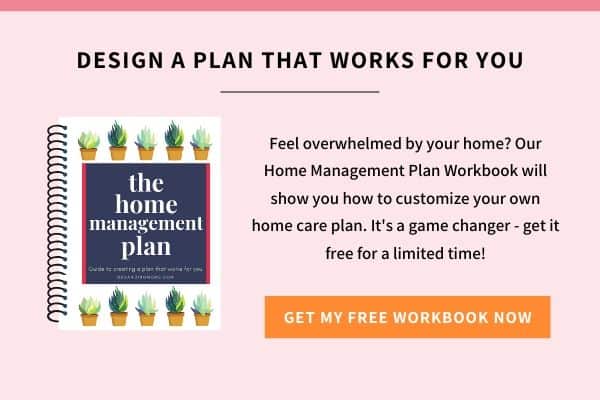 When your Amazon wish list is out of control, it's time to organize your list.
Thankfully, Amazon has offered users lots of ways to do just that.
Keep reading to learn more about Amazon Wish lists, how to create your own lists, and how to keep them organized.
Related: Get Wish List Inspiration Here!
What Is an Amazon Wish List?
Amazon Wish lists give users a way to save items they don't plan to purchase immediately.
Items saved to your list will be easy to find in the future.
Besides, it's impossible to shop on Amazon and not find yourself wanting something.
With an Amazon Wish list, you'll be able to find those items you've been dreaming about with ease when the time is right.
How Does Amazon Wish List Work?
On your wish list page, you can sort items and filter them by date and price.
You can even print or edit your Amazon list.
There are options for sharing your Amazon Wish list via social media, email, or text message too.
Each item on your wish list can be added to your Amazon cart, moved to another list, or removed from the wish list altogether.
Amazon's wish lists also have privacy options.
You can choose to make your list public or private.
I keep a list of items I'm considering getting for extended family private, so their gifts will remain a surprise.
How to Make an Amazon Wish List
To create your own Amazon Wish list, you'll need to start by locating an item you'd like to have.
You can even install a "universal registry" button that will allow you to add items to your list from other websites.
Clicking on the Wish List Menu in the top right corner of your screen will allow you to view your lists, edit them, and share them with others.
It's free to share your lists with as many people as you like.
It's easy to share a wish list link with friends and family when they ask for gift ideas.
Related: Why You Should Make a Gift Wish List (for yourself!)
Add to Amazon Wish List from Other Sites
Yes! You can add to your Amazon wish list from other sites!
Installing the Universal Registry button allows you to save items from all over the web to your wish list.
The registry button is a browser application that allows Amazon users to add items from anywhere.
You can install Amazon's registry button for your browser as part of the Amazon assistant application.
Organize Amazon Wish List
The number one tip for organizing your Amazon wish list is to keep it updated.
Wish lists can become quite long.
Periodically editing your list to remove items you have already acquired, things you no longer want or need, and adding new interests will help keep your list organized and up to date.
Other helpful tips for organizing your Amazon wish list include modifying the details.
If you want a well organized list that will truly help you save time, you'll need to spend a bit of energy adding important details to the items on your list.
For example, choosing the item's priority.
Is this an item you need as soon as possible or just something you think might be nice to have in the future?
You can also modify the number of items you'd like.
Finally, you may wish to add comments under items.
Is it important for you to have a certain brand Air fryer or do you just want an Air fryer?
Don't be afraid to get specific with your list identifiers.
There are lots of "Annas" in the world so you'll want to add something to let your friends and family know it's you.
Doing that makes it a lot easier for them to find your wish list later.
Amazon Wish List for Christmas
Christmas is coming! Amazon wish lists can make Christmas shopping easy.
Keep an updated list throughout the year with items that represent your interests, likes, and things you'd like to have.
Choose items from many different price ranges.
Encourage your friends and family to do the same.
Sharing your list with one another can make holiday shopping a breeze!
You can choose to purchase directly from the list and have it delivered to your family member wrapped in gift paper or ship it to yourself and deliver in person.
Amazon wish lists can also give you lots of great ideas for what to purchase even if you don't buy directly from the list.
I keep lists throughout the year with items my kids get excited about and share them with family before birthdays and Christmas.
I also keep a list for my husband that has been a lifesaver!
He's one of those that claim they don't want anything or "can't think of anything."
I save items he likes throughout the year to make gift giving with my husband really simple.
Related: Why Smart Moms Make a Gift Wish List
How to Share an Amazon Wish List
To share your Amazon Wish List, simply open your list and click "Send List to Others" in the top right corner.
Then, you'll have the option to email your list or copy the link to share on social media or via text message.
Anyone with the link can see your list and make purchases.
How to Find an Amazon Wish List
Finding an Amazon wish list is very simple when you have the link.
Currently, you cannot see wish lists (except wedding and baby shower registries) without a link from the curator of the list.
To request access to a list, select "Your Friends" from the Accounts and Lists menu.
Then, send the provided message to your friend right from the page asking for access to their list.
Once your friend agrees to share their list, you'll be able to view the wish list in this same section along with any other Amazon wish lists you have access to presently.
Wish List Inspiration
Want to make your own wish list and need inspiration? Check out this collection of our favorite things on Amazon.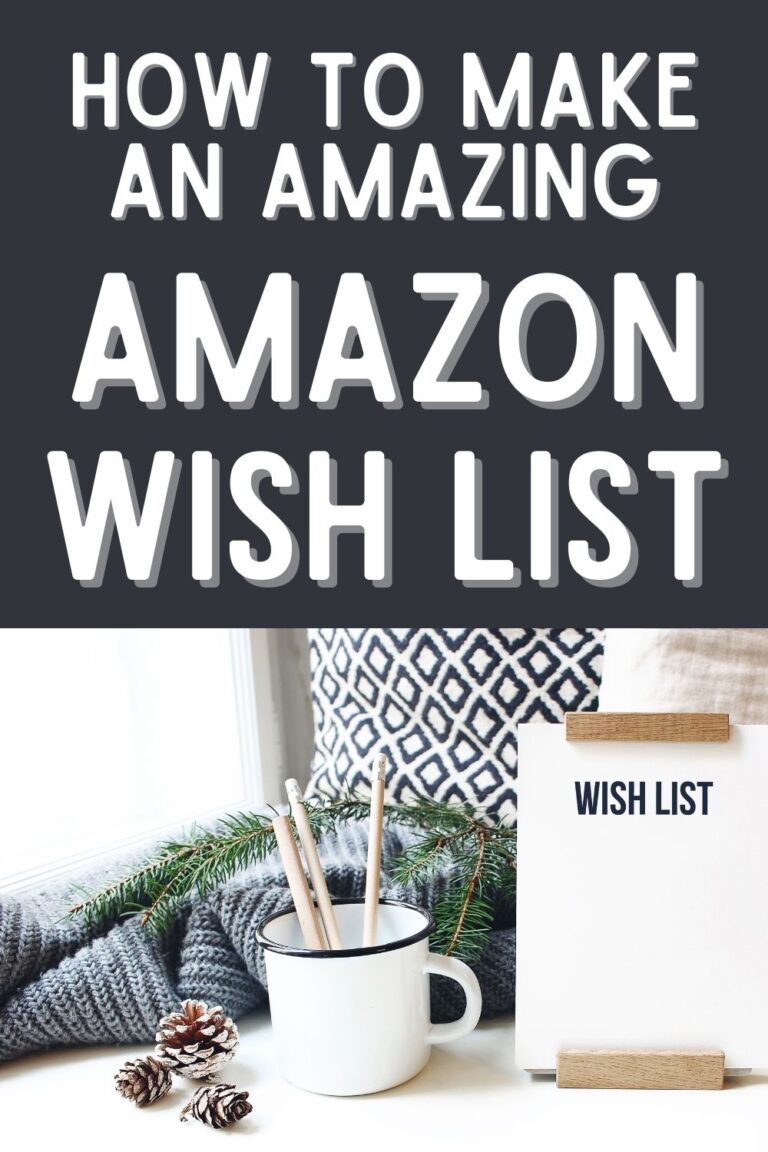 New to this community? Start here, friend!