Welcome to the Favorite Things post for March. Boy, this month has been going fast! I'm writing this in the early, early am on St. Patrick's Day, but it still feels like it should be March 3 or March 4. But, we're starting to see buds on the trees and a few flowers in the garden, so it's definitely not winter anymore. Yay!!
So, spring is on its way, and I'm so excited to share some of my favorite things with you!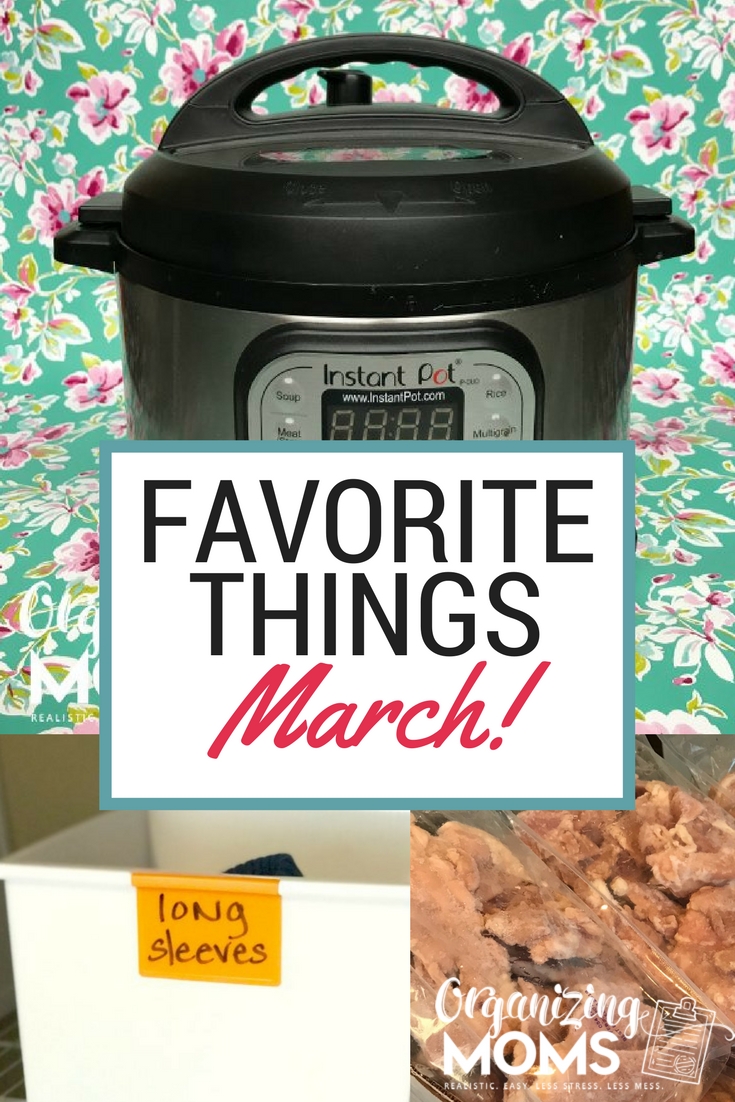 Weekly Reviews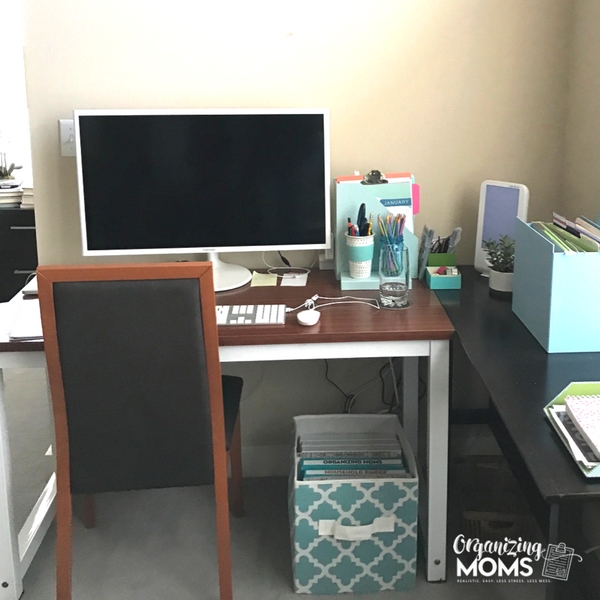 Nerd alert! I am LOVING taking some time each week to sit down, review all of our papers, emails, appointments, etc., and making sure everything gets taken care of. I don't always look forward to doing a weekly review, but once it's done, I feel so much better.
Before I started doing weekly reviews, I spent a lot of time trying to remember things, and worrying  about getting things done. Setting up this system has been a lifesaver for me.
The Face Shop Rice Water Bright Cleansing Foam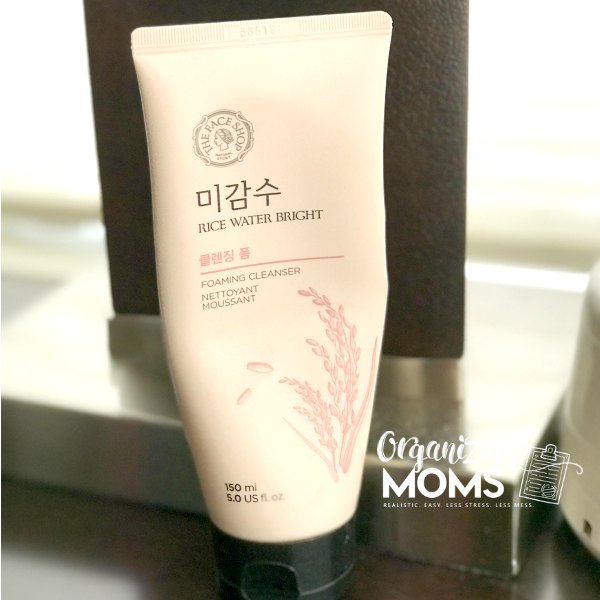 This winter my face felt like it was on fire! As I'm getting older, my skin is getting drier and I have to be more careful about the products I'm using.
I found this cleanser on Amazon, and the price was definitely comparable to things I'd buy at the drugstore. It's great at taking off makeup, it's nice-smelling, and it doesn't completely dry out my skin. And, it doesn't make my rosacea flare up!
At first I tried the Rice Water Bright Cleansing Foam along with an oil cleanser that's sometimes sold with it. I do NOT recommend the oil cleanser stuff. It made my face break out like crazy. But, the foam cleanser is golden!
Right now, my regimen is to use the foam cleanser, then Beauty Water, then my favorite moisturizer, and then this sunscreen.
It's working for now, and I'm happy with the way my skin looks (for once)!
Having this figured out is definitely a favorite thing. 🙂
Instant Pot Dump Dinners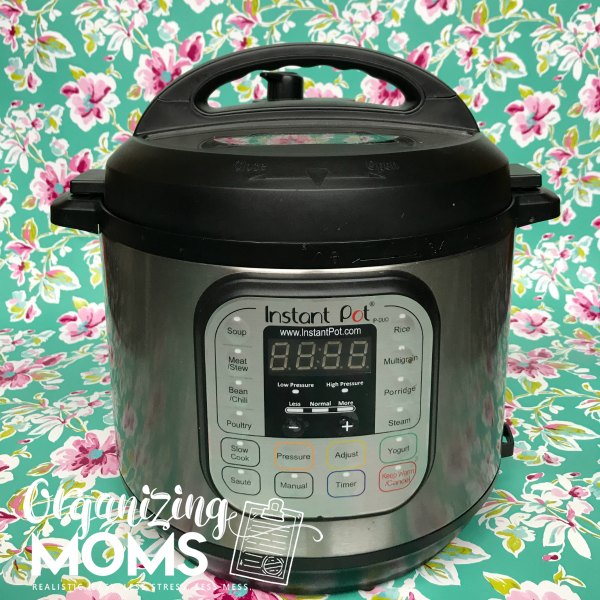 I've become OBSESSED with Instant Pot Dump Dinners. I love my Instant Pot, but I don't love that a lot of the recipes I find involve a lot of complicated steps.
I'm looking for easy ideas so  I can just throw ingredients into the Instant Pot, push some buttons, walk away, come back later, and find dinner.
I haven't found a TON of ideas, but I've been experimenting with things on my own. It's helped me to get to know how my Instant Pot works a little better, and it's made my dinner prep super easy!
I'm thinking of putting together a cookbook with SUPER simple, dump dinner Instant Pot recipes. Would you be interested in something like this?
If there's enough interest, I'll put a digital "cookbook" together.
Click here if you're interested in super simple Instant Pot recipes.
Storage Bins with Dry Erase Labels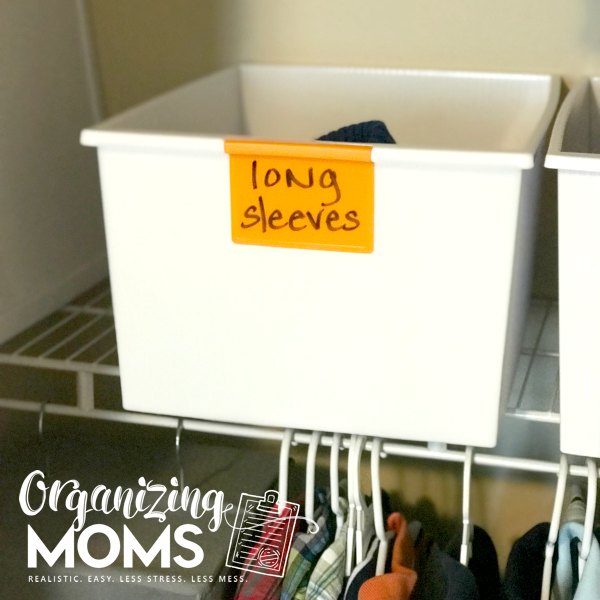 I picked up a few of these at Target for my boys to use in their closets. As far as weather goes, we're in between needing short sleeves and long sleeves, so I wanted to make everything more accessible. The kids are still using their clothing organizers for their school clothes, but I put in a few extra bins for them to be able to easily access short sleeved shirts and extra long-sleeve shirts if needed.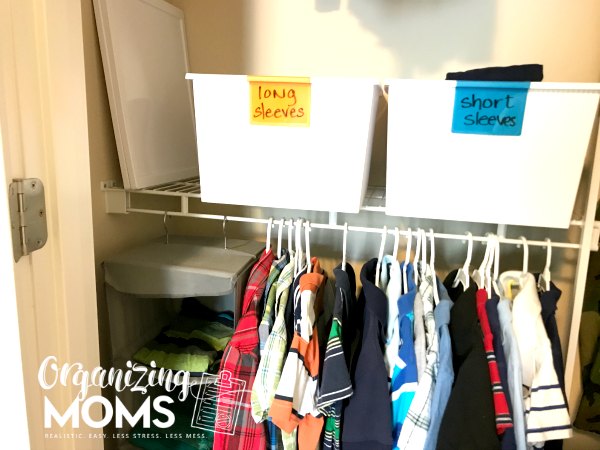 I haven't decided if I'll keep the bins on the shelf or move them to the floor to make them easier to get to. But, I love that I can easily change the labels on the bins since they come with dry erase labels. Each bin came with both blue and orange labels, so you can pick which one you want. They also come with lids, so when we've crossed over into short-sleeve season, I can box up the long-sleeved shirts and stow them away.
I bought my bins at Target, but then I looked on Amazon and saw that they sold them in packs of 6. I kind of wish I would have done that instead!
Chicken THIGHS from Zaycon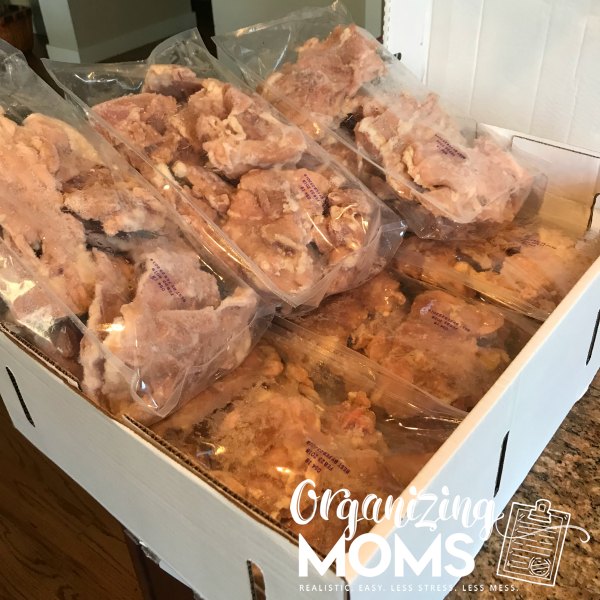 I love ordering meat from Zaycon, but sometimes it's a little labor intensive to process 40 lbs. of chicken breasts at once. It's worth it for the savings and the convenience of having chicken in our freezer at all times, but I have to gear myself up for doing all of the work that goes along with a big chicken order.
This time, I decided to try purchasing chicken thighs through Zaycon just for something a little different. When I got the box of chicken home, I was pleasantly surprised to see that the chicken thighs were actually frozen!
I was bracing myself for at least an hour of processing raw chicken thighs, so when I opened up the box and saw that these chicken thighs were already divided into 6 separate bags, and I didn't have to process a thing, I was ecstatic!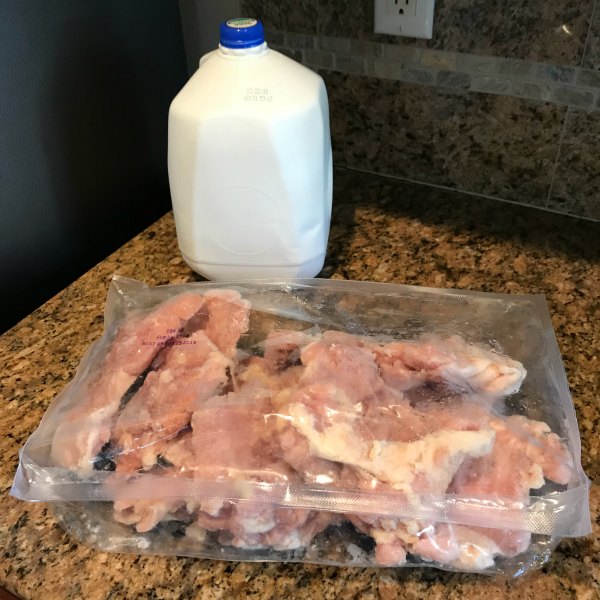 I suppose some people might not like this if they were expecting fresh chicken thighs, but for me, this was awesome!
I threw those six bags of chicken thighs in our deep freezer and sat down to read a book instead of processing chicken. 🙂
If you're interested in learning more about getting chicken in bulk from Zaycon Fresh, click here to see if they service your area.
What are some of your favorite things? Please tell us about them in the comments!
Related Articles
Favorite Things – All in One Spot
Instant Pot 101: Tips & Tricks For Beginners
FREE 10-Minute Tasks to Help You Declutter & Organize!

Get realistic, easy decluttering & organizing task checklists delivered to your inbox each week when you sign up for the Organizing Moms newsletter. Join over 7,000 moms who want less stress, less mess, and a more organized life!
New to this community? Start here, friend!