Are you looking for decluttering inspiration? Searching for even more ideas for getting organized? These organizing blogs are some of my favorites: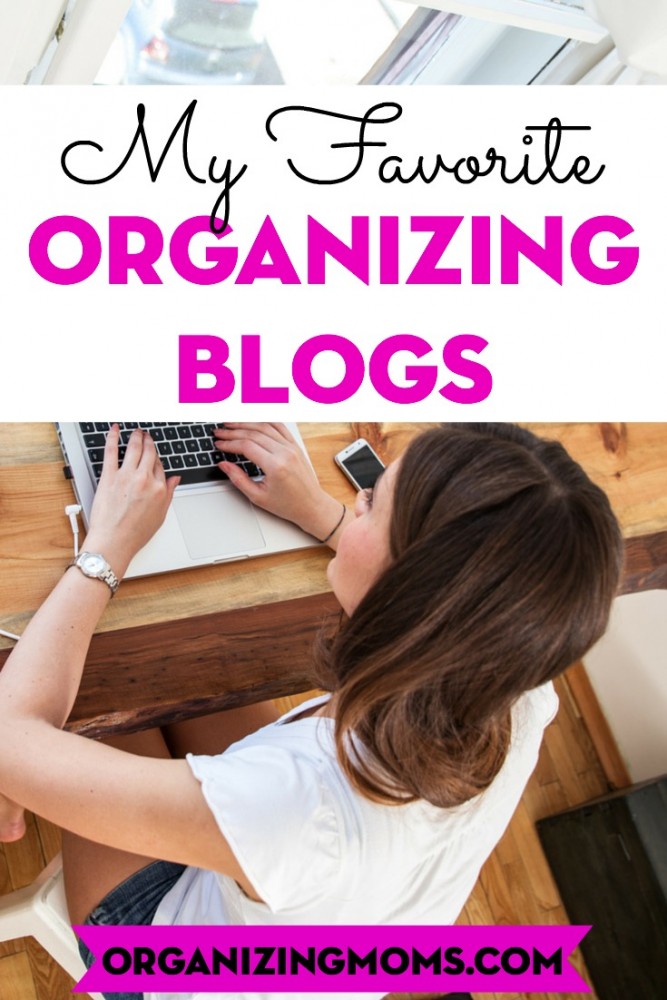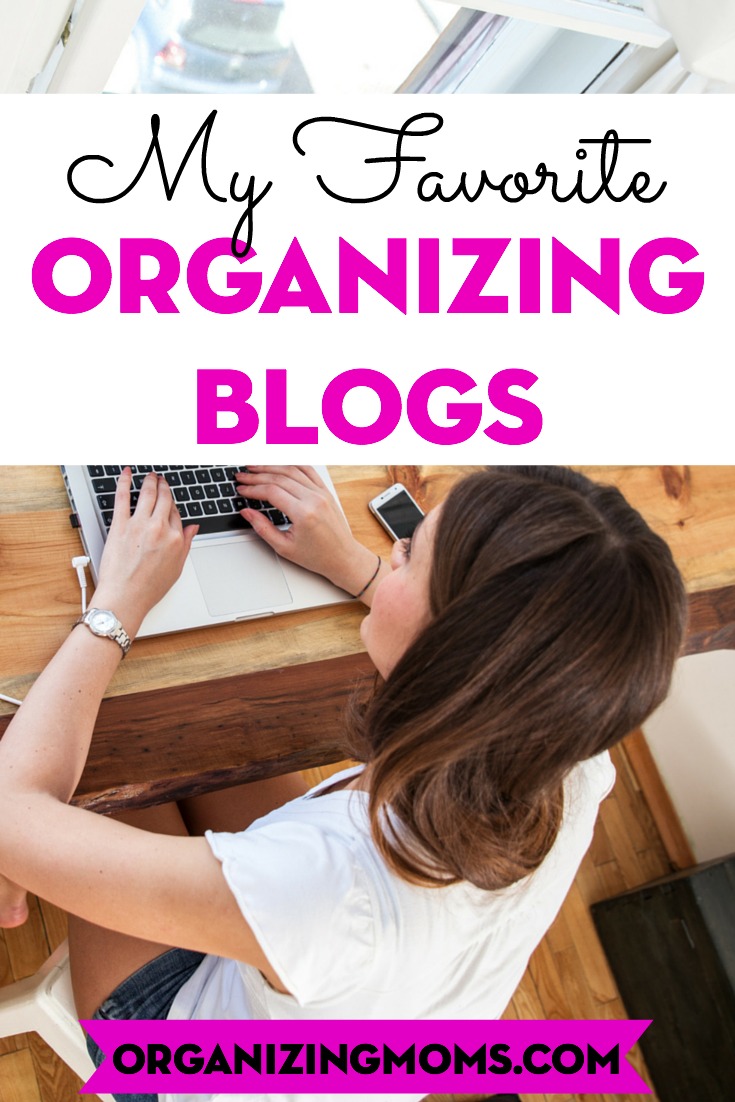 Organizing Blogs That Will Inspire You To Get Organized!
A Slob Comes Clean – If you haven't noticed, I love this blog. It's full of advice and hope for beginning organizers and veterans. And, there's a great podcast that goes along with the site that you can listen to while you're…organizing.
I'm an Organizing Junkie – There's a wide variety of posts on this site, and lots of help for menu planning. This site has been around for a while, so there's a substantial archive of posts. If you're looking for something organizing-related, it's probably on this site!
I Heart Organizing – This blog has also been around for a while, and it has amazing photography. If you're looking for inspiration, this is the place to go.
My Love for Words – I love this blog because it reads like a letter from a kind, encouraging friend. My favorite series from this site is the Declutterathon!
Organized Home Organized School – This site is great for homeschooling families, and anyone who wants to get organized. I was able to meet Jennifer, the author of the site, and she has a heart of gold. Her blog is thoughtful, encouraging, and has tons of helpful advice for parents who want to get organized. I love her post about getting kids to help out with housework!
How to Get Organized At Home – This site is full of encouragement and thought-provoking ideas about clutter, finances, getting organized, and how it's all related. I particularly loved the post about how clearing clutter can reduce stress.
Overdue Organizing – Full of creative ideas, how-tos, and fabulous advice, Overdue Organizing will probably become one of your favorite organizing blogs. There's a lot of interaction on this site, and the blog author, Brittany, even created a book club/challenge for her readers who were interested in reading The Life Changing Magic of Tidying Up by Marie Kondo.
Managing a Home – There are tons of inspiring photos of actual projects on this site. This is a great resource for anyone who is trying to tackle several larger organization projects. One of my favorite posts is from when Stephanie, the author of the site, shows the results of her nursery and garage organization projects.
A Bowl Full of Lemons – This site is just beautiful. I want to move into this woman's house.
I Heart Planners. If you're a fan of the paper planner, this site will make you happy with all of its free printables and organizing advice. Check out the free e-course, Get Organized Once and For All.
Organizing Made Fun. The photos on this site truly capture some great organizing strategies. One of my favorite posts from this site is Becky's home tour.
These are some of my absolute favorite blogs to read. Am I missing any? Please let me know in the comments below.
If you happen to love this blog, you can sign up for the Organizing Moms newsletter and get updates in your inbox whenever there's a new article posted.
FREE 10-Minute Tasks to Help You Declutter & Organize!

Get realistic, easy decluttering & organizing task checklists delivered to your inbox each week when you sign up for the Organizing Moms newsletter. Join over 5,800 moms who want less stress, less mess, and a more organized life!
New to this community? Start here, friend!