Are you looking for an easy way to work decluttering into your daily routine? Don't have time to do lengthy organizing and decluttering sessions? Incorporating a 27 fling boogie into your day could be the solution you're looking for!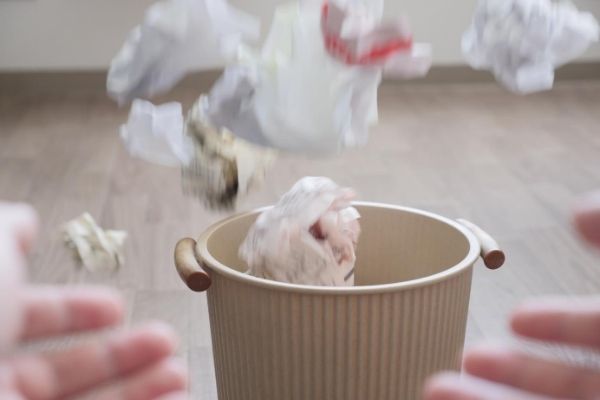 What in the world is a 27 fling boogie? Despite its funny name, it's actually a really great strategy you can use to keep on top of the clutter in your home.
Marla Cilley, the Fly Lady, invented the 27 fling boogie as a strategy to help people declutter their homes. If you end up liking the 27 fling boogie, you should check out some of FlyLady's other strategies and the Flylady system. They're really helpful!
FlyLady also has a book called Sink Reflections that's great for anyone who struggles with cleaning and decluttering.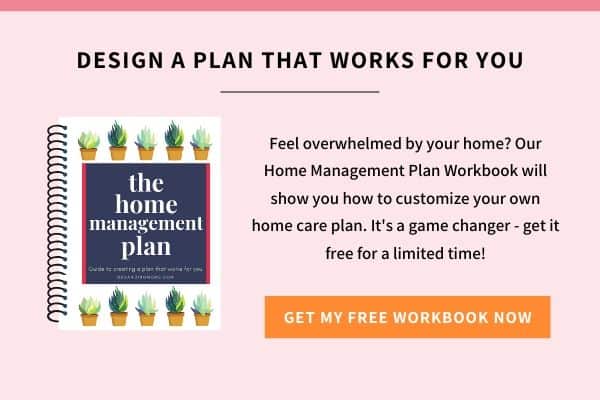 How the 27 Fling Boogie Works
Here's what you need to do to get started:
Grab a garbage bag or some kind of container.
Walk around your house, and pick up anything you want to get rid of.
Put the items to be decluttered in your bag.
Don't stop decluttering until you've put 27 items in your bag.
Once you've decluttered your 27 items, bring the bag out to the trash bin.
That's it! Nice and simple and straightforward.
FAQ About the 27 Fling Boogie
Does trash count? What if I pick up things like straw wrappers? Does that count? – YES! 🙂
Do I have to throw away everything? What if I want to recycle/donate? – That's fine! Just put those items in your recycling bin or donate box. They still count towards your goal of 27 items.
What about decluttering large items? Do they count double? – It's up to you!
Will this really work? It seems too easy. – If you do this every day, over time you'll see great results. It helps if you try to stop new clutter from coming into your home while you're focusing on decluttering.
Why is decluttering such a big deal? Clutter impacts your brain, your finances, and your sense of peace. Give decluttering a try! You might be surprised by the results.
Why does the 27 Fling Boogie have such a goofy name? I'm not sure! Marla Cilley, The Fly Lady, invented it. But, you might find that your kids are more likely to participate in decluttering because they get the chance to say "boogie" a lot while they're working. 😉
Related: How to use the FlyLady Decluttering System – How to use the FlyLady decluttering method for lasting results that won't leave you feeling overwhelmed.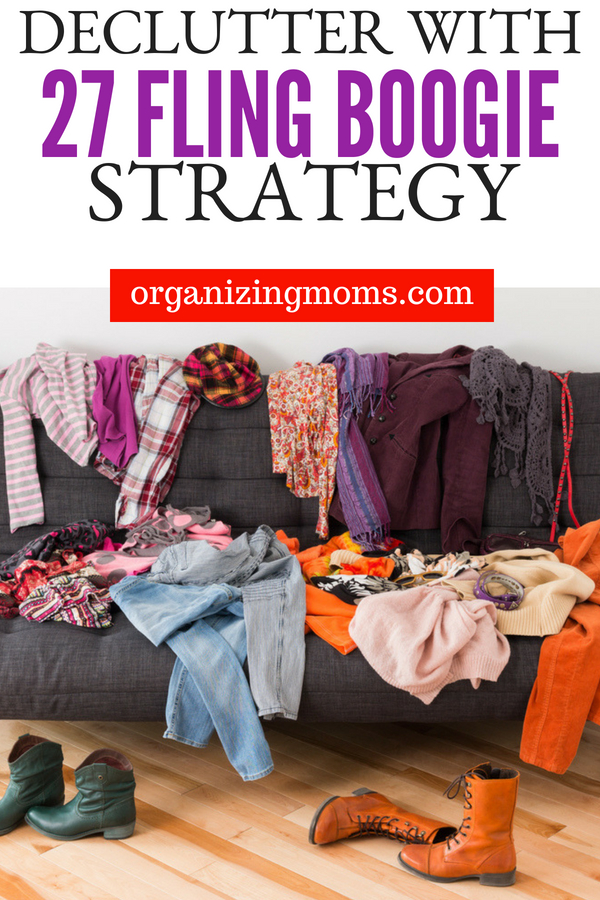 Related articles
How to Get Started With Flylady
How to Declutter and Organize Based on Your Personality
Do You Have Can't Have Anyone Over Syndrome?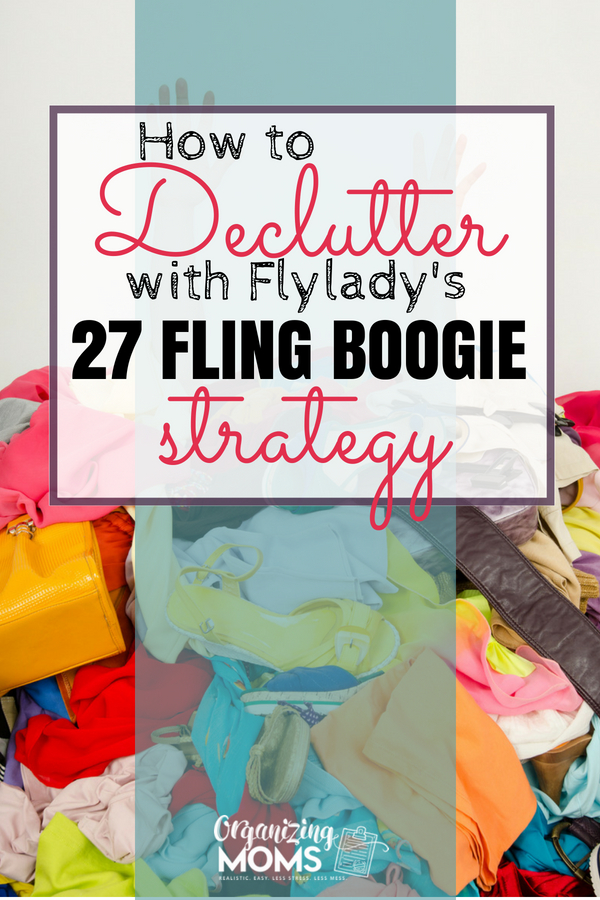 New to this community? Start here, friend!