How to get started with The FlyLady System. All of the tools you need to bring your house from chaos to calm using the FlyLady method.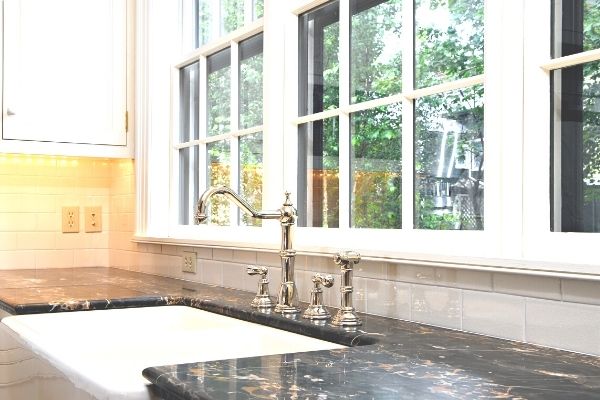 FlyLady (her real name is Marla Cilley) has been teaching people how to clean and declutter their homes for years.
Her effective system has transformed homes, and helped people gain control over clutter, mess, and stress.
It's all been available online for years, and it's free on the FlyLady website.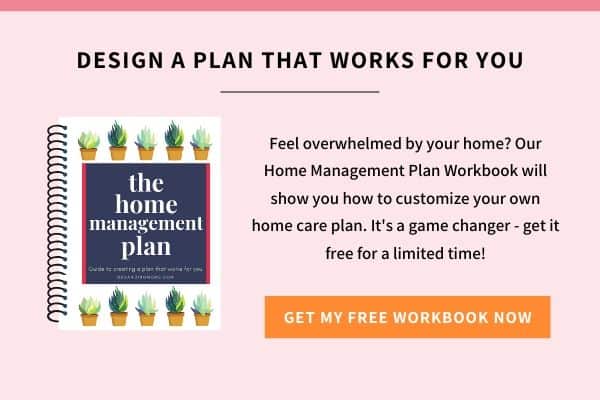 Most people who have used FlyLady's system love it. But one thing that really makes it hard sometimes is that they get a lot of emails about the different tasks they need to do throughout the day.
People get really excited (in an angry way, sometimes) about the volume of emails.
And, in my opinion, some people have use the emails as an excuse not to take action.
But, if you'd like to start using FlyLady's system without signing up for the emails, here are some things you can do:
How to Get Started with FlyLady
If you're totally new to FlyLady, I think it helps to know where she's coming from. Here are some resources that can help:
Does the FlyLady Cleaning Method Really Work?
Yes! The FlyLady system looks like it was designed by a thoughtful, talented teacher.
It creates structure, consistency, incentives, and fun!
And as someone who has used a FlyLady cleaning schedule, I can attest that it's incredibly forgiving.
Many credit FlyLady for bringing calm to their homes. Check out this review Angela left on the FlyLady Facebook page:
Developing FlyLady routines are not only an absolute must, but an absolute delight! If you would have told me a few weeks ago that housecleaning was fun, I would have rolled my eyes so hard they'd get stuck! I can't even express the calm that I have now, and I've only just begun.
Jump in Where You Are
One of my favorite FlyLady quotes is, "You are never behind. Jump in where you are."
You don't have to play catch-up when you're doing FlyLady.
If you miss a day or two, just pick right back up where you left off.
There's not beating yourself up for getting sidetracked.
Of course, the FlyLady method works best if you're consistent with your baby steps and routines, but if you stop doing FlyLady for whatever reason, you can always jump back in.
Related: FlyLady Morning Routine: How to Start Your Day Strong
FlyLady Routines and Baby Steps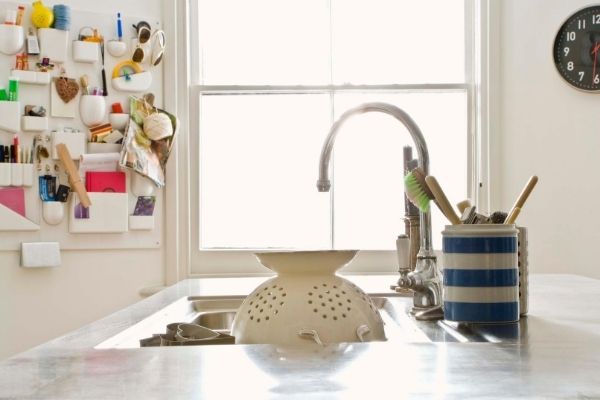 When you start doing FlyLady, she'll have you focus on one task each day – shining your sink.
Over time, you'll gradually add more baby steps to your routines, and you'll start to really see progress in your home.
And, you'll feel so much lighter when the clutter and mess starts to disappear.
Shine Your Sink – Keeping a clean sink is the cornerstone of this program. It sounds goofy, but it does work!
Lay Out Your Clothes For Tomorrow – That way, you don't have to scramble in the morning to find something to wear.
Go to Bed Early – You'll get more rest, and then you can wake up earlier too.
Get Dressed to Lace-Up Shoes – Put your shoes on so you can get things done around the house. After a while, the act of putting your shoes on will signal to your brain that it's time to get to work!
Declutter for 15 Minutes a Day – Work at decluttering your home a little bit every day. Looking for ideas? Click here to get a free decluttering checklist each week.
Do a 27-Fling Boogie! – This is a simple technique to help you declutter. Learn more about the 27 Fling Boogie here.
Related: How to use the FlyLady Decluttering System – How to use the FlyLady decluttering method for lasting results that won't leave you feeling overwhelmed.
Use Your Timer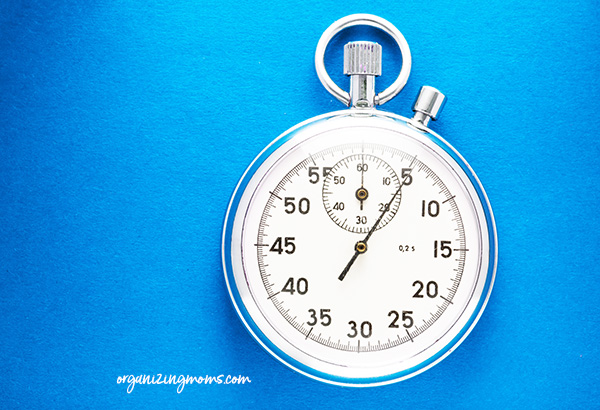 Throughout the FlyLady program, you're encouraged to use a timer.
Most tasks are designed to last for a certain amount of time. Once your timer goes off, you're done!
Using a timer is great for anyone who has no concept of time.
The timer will keep you on track, and help you not get distracted.
FlyLady Cleaning Zones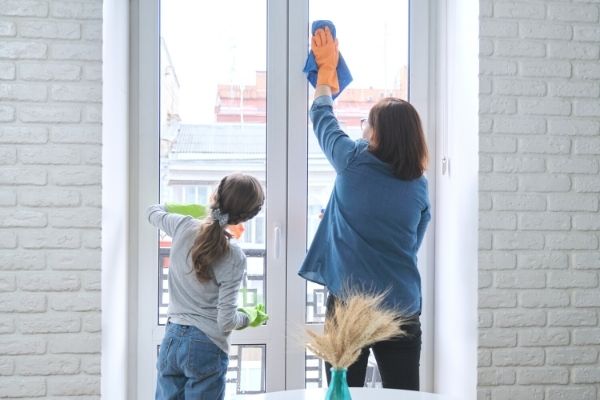 After you've established your daily routines, it's time to move on to zone cleaning.
The beauty of FlyLady's method of zone cleaning is that you only have to spend 15 minutes on it.
And, as the FlyLady says, "You can do anything for 15 minutes!"
Read: How to Get Started with FlyLady Zone Cleaning
The FlyLady App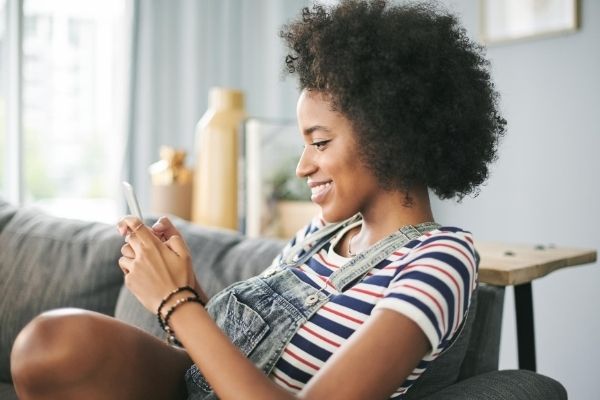 After learning the basics of the system, you can start using my favorite FlyLady tool: the FlyLady app!
The app includes checklists for all of your routines, plus tasks for zone cleaning.
When I started using the app, I just did the routines.
You can edit the routines to suit your individual situation.
After I got better at following the routines, I started working on the zone cleaning too.
You can also access morning messages from Marla, daily missions, and an "Ask FlyLady" question and answer for the day.
And, the app has a little timer built in to it for when you want to do a 15-minute decluttering session!
However, you might want to consider the Cozi app, which I write about below.
You can use it to coordinate all of your family's schedules, to-dos, and even meal plans, while also doing FlyLady!
What About A FlyLady App for Android?
I haven't been able to find an Android app that's just for FlyLady, but the Cozi app is a free alternative that does much more than just helping you track your routines and FlyLady-related tasks.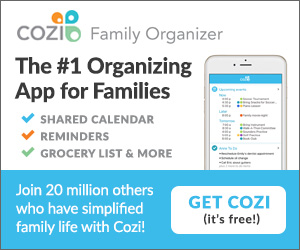 If you have a smartphone, you can get the free Cozi app and use it to organize all of your FlyLady tasks.
Cozi is a great tool for families – you can use it to keep all of your schedules, to do lists and more in one place.
Go here to sign up for a free Cozi account and learn more about how it works.
One you have your account set up, follow the directions on this page to add FlyLady's zones, missions and daily reminders to Cozi.
The Cozi app has been super helpful to me!
Related: How to Do FlyLady for Working Moms
More FlyLady Tips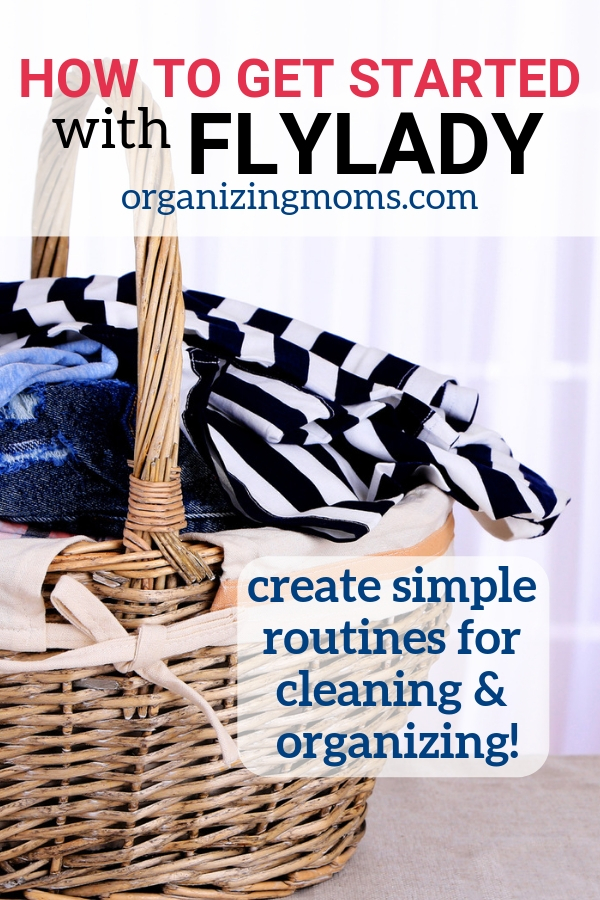 New to this community? Start here, friend!