School is starting soon, and we've been doing a lot of back to school organization and deciding how to organize our home for the new school year. One thing I want to work on is setting up some systems to make things easier for our preschoolers. They are at an age where they'd like to do a lot of things for themselves.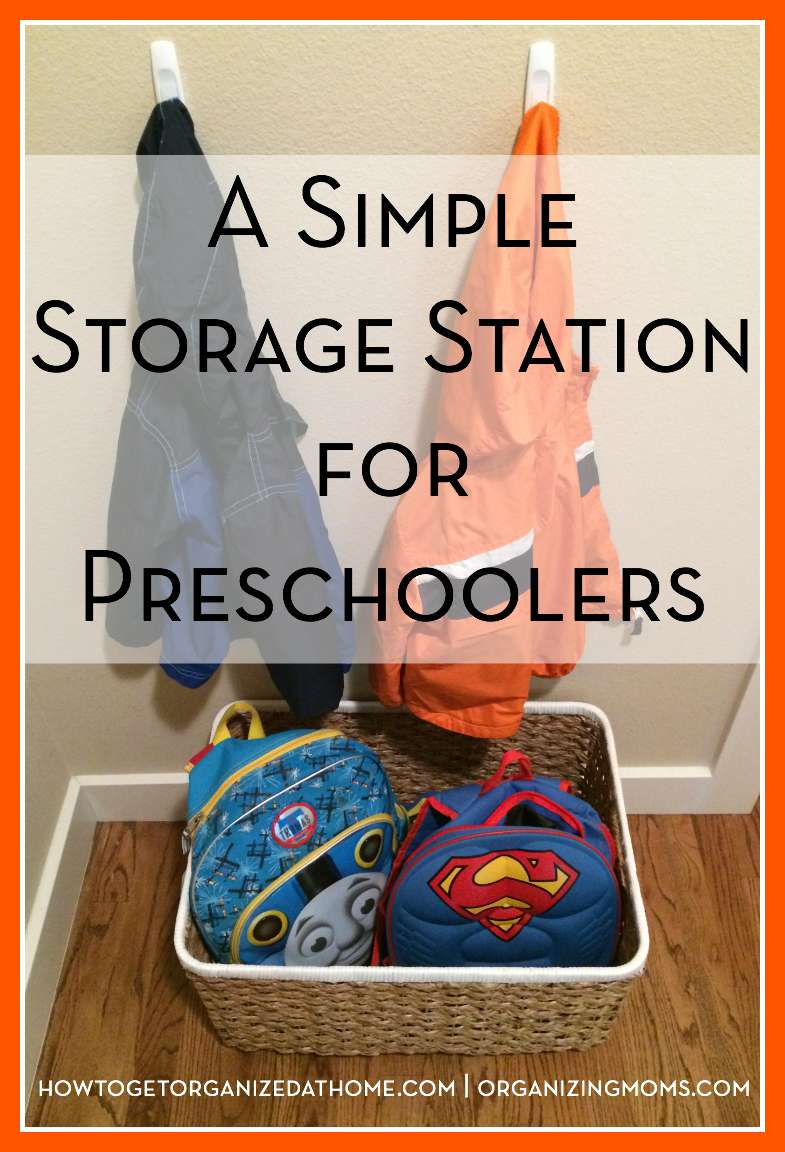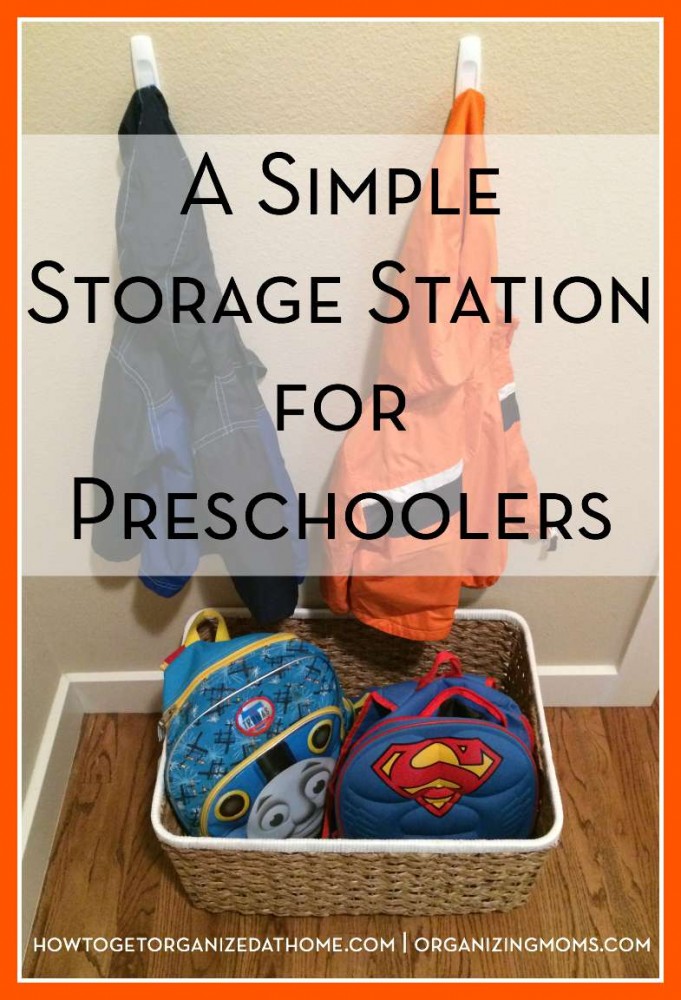 One thing we've already put together is a simple storage station for backpacks and jackets. To read more about it, check out the post on How to Get Organized at Home. My friend Sharon let me guest post about it on her site, and she was also nice enough to post about organizing back to school supplies on Organizing Moms last week.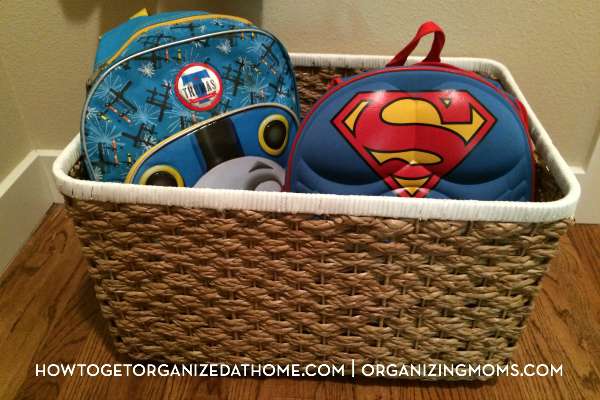 Want to see all future posts from Organizing Moms delivered to your inbox? Sign up for the Organizing Moms newsletter!
FREE 10-Minute Tasks to Help You Declutter & Organize!

Get realistic, easy decluttering & organizing task checklists delivered to your inbox each week when you sign up for the Organizing Moms newsletter. Join over 8,000 moms who want less stress, less mess, and a more organized life!
New to this community? Start here, friend!