Today, we're going to focus on getting our Christmas decorations organized! If you're reading this in real-time, it's probably way too early to start putting up your Christmas decorations. Even so, you can start doing some things now to help make your organizing project easier.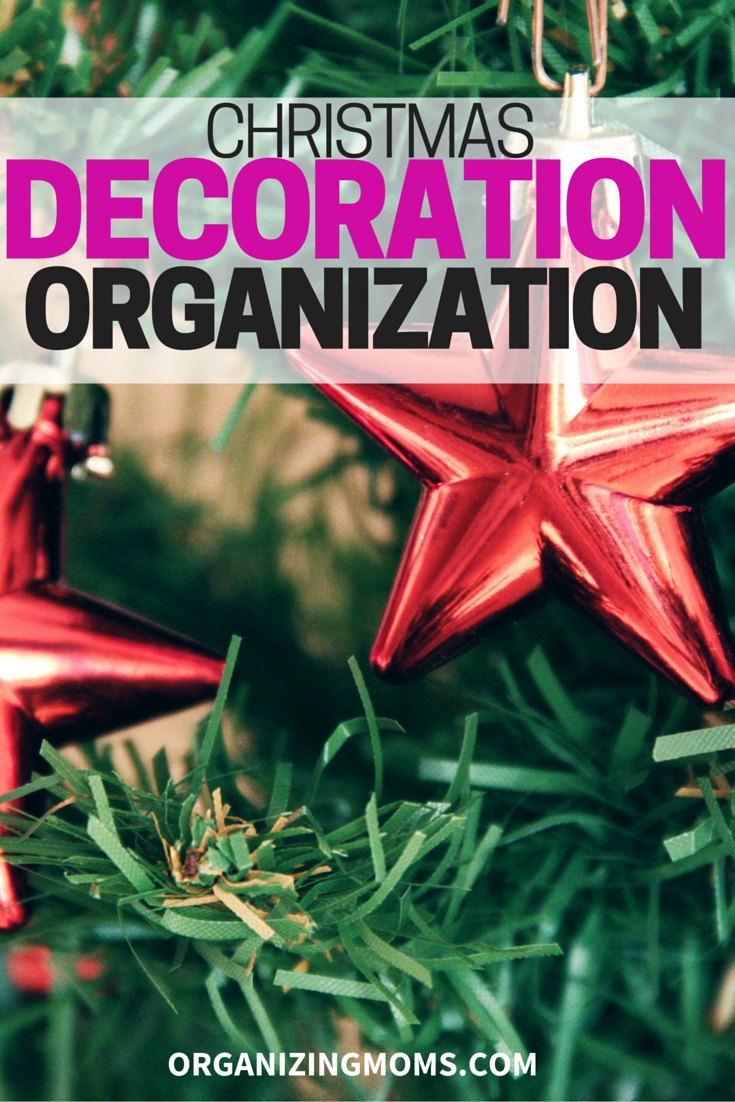 If you are reading this as you are about to start decorating for Christmas, go read this post about Decluttering Holiday Decorations the Easy Way, and follow the steps outlined in the post. It will help you to declutter and organize Christmas decorations.
If you're reading this way before the Christmas season, the best thing you can do right now is to start consolidating all of your Christmas stuff into one central location.
If you know you want to get rid of things, go ahead and start decluttering. If not, focus on putting all of your stuff in one place, and that will make organizing and decorating for Christmas a lot easier.
Have fun decorating and/or organizing!
---
During October, Organizing Moms will feature 31 things you can do to prepare for the holidays. Preparing for the holidays can be a lot of fun, and it can help you get things done in advance so you can enjoy the holidays more.
However, if you do try to do all of the things in this series in real-time, you might drive yourself crazy. If you want to follow along and complete the tasks, that's completely fine, but no pressure. This is supposed to be fun, and help you prepare. If you want to skip some things, skip them!
A better approach would be to read along with the series, and use the things that you think would be helpful to you. Bookmark the Preparing for the Holidays page so you can reference it later.
To see links to all of the posts in the series, go to the Preparing for the Holidays page. If you'd like to get regular updates from the series delivered to your inbox, sign up for the Organizing Moms newsletter!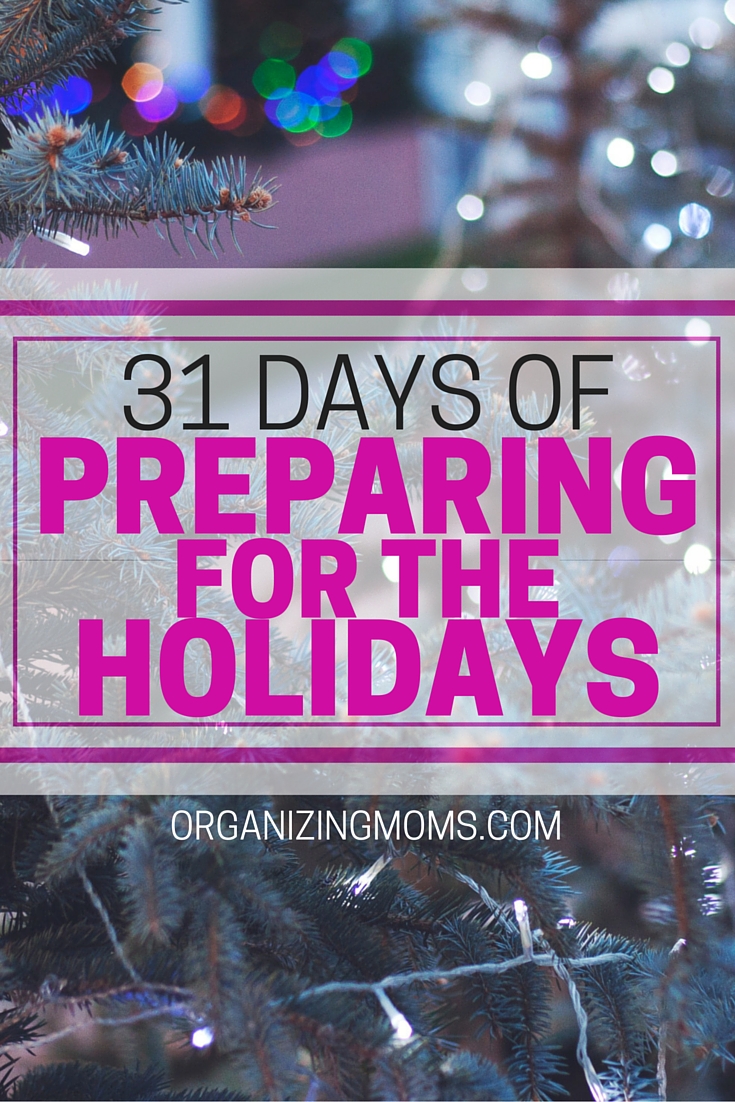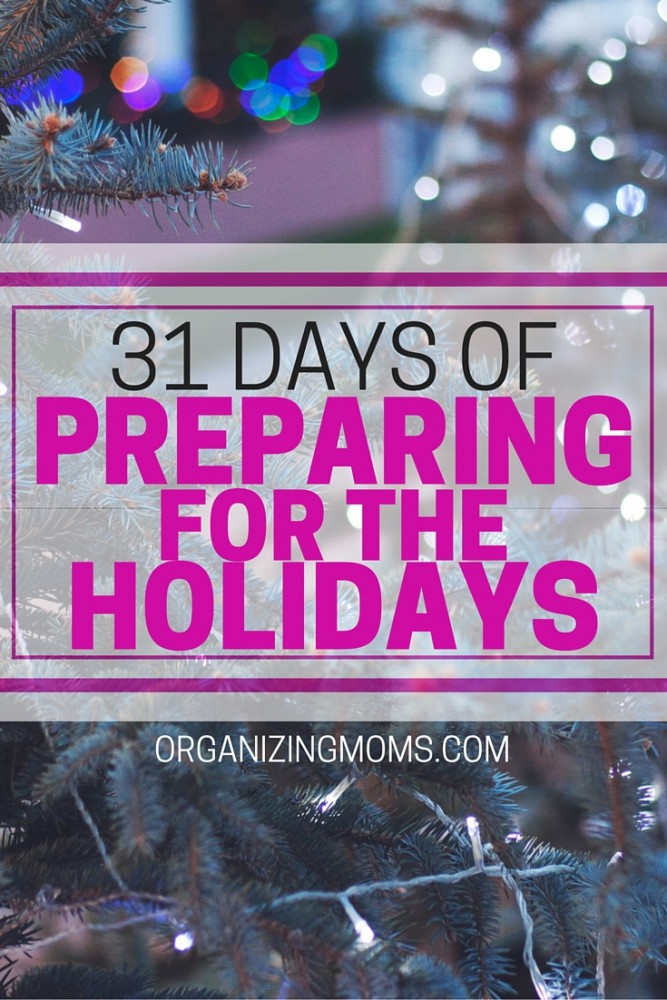 FREE 10-Minute Tasks to Help You Declutter & Organize!

Get realistic, easy decluttering & organizing task checklists delivered to your inbox each week when you sign up for the Organizing Moms newsletter. Join over 8,000 moms who want less stress, less mess, and a more organized life!
New to this community? Start here, friend!