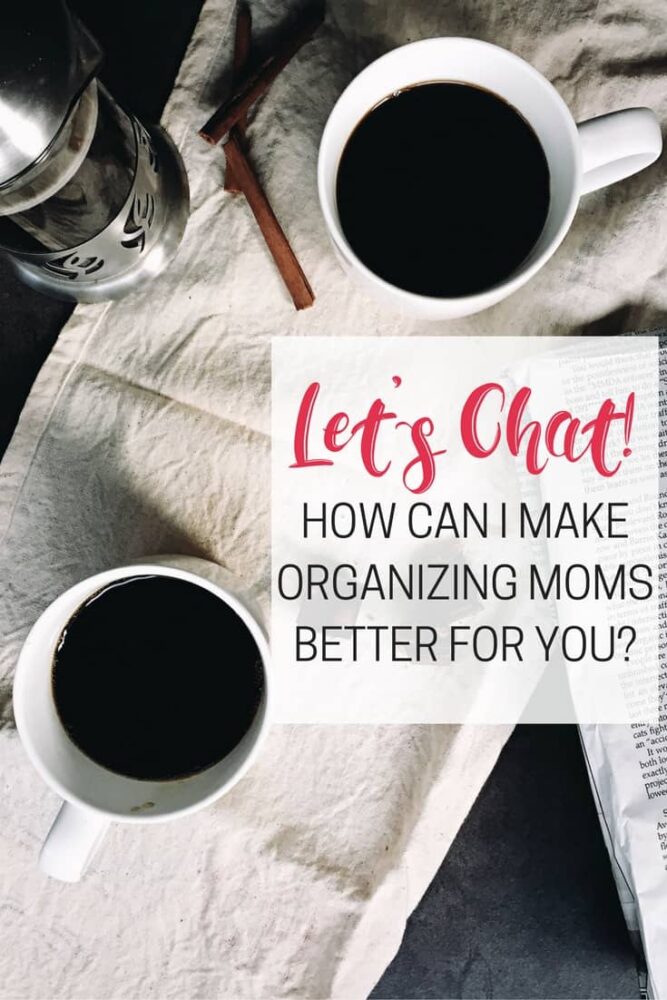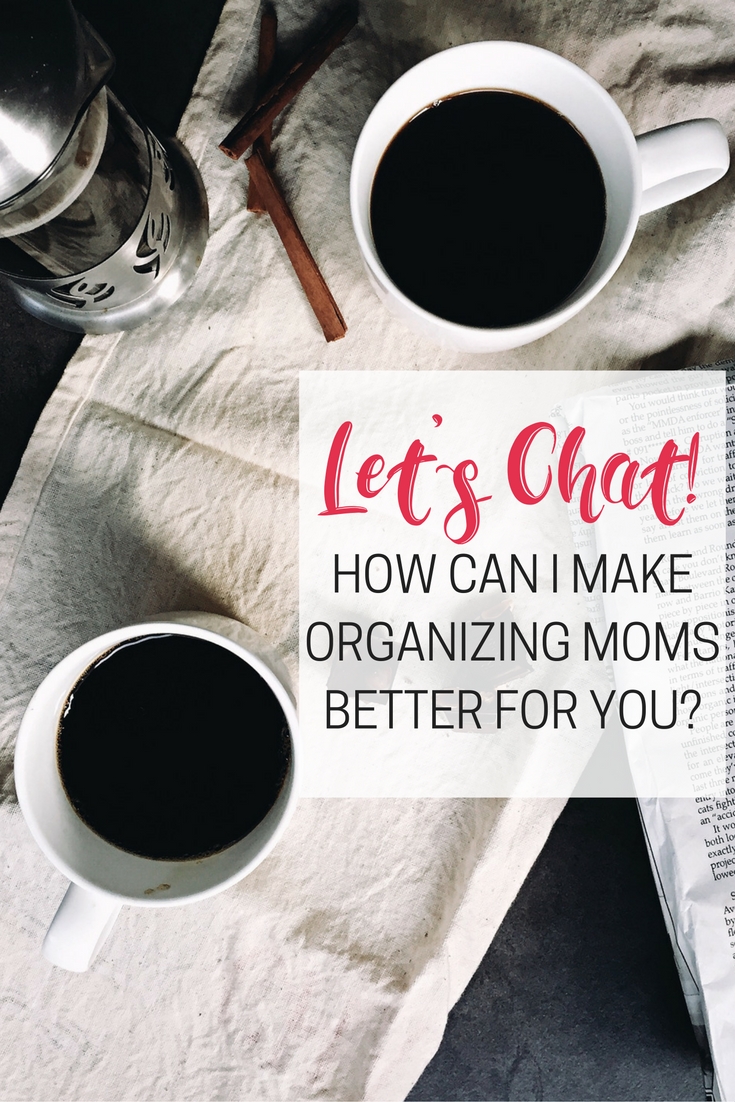 Hello friends!
I'm busy putting together all kinds of organizing goodies for 2017, and I would love to know what you'd like to see on Organizing Moms in the new year.
I've put together a little survey to help get to know you a little better. Your responses are anonymous, and they truly help me make this little piece of the internet better for you!
Thank you for sharing your opinions!
Katie
Download the Declutter 101 Process Printable
Get a free printable version of the Declutter 101 Process when you sign up for the Organizing Moms newsletter. Use the printable when you're decluttering so you don't miss a step!