Easy-to-use chore chart ideas for kids. How to build solid routines and consistency in your family by working together to keep the house running smoothly.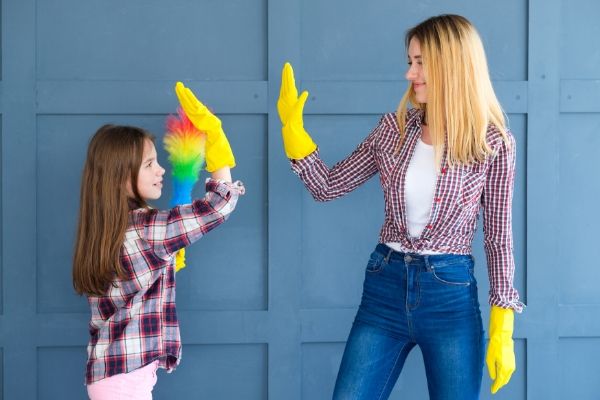 Chore Chart Ideas for Kids
Managing a home is so much easier when everyone pitches in to help – even the kids.
But, did you know that doing age-appropriate chores is actually beneficial to a child's development?
According to the American Academy of Child & Adolescent Psychiatry,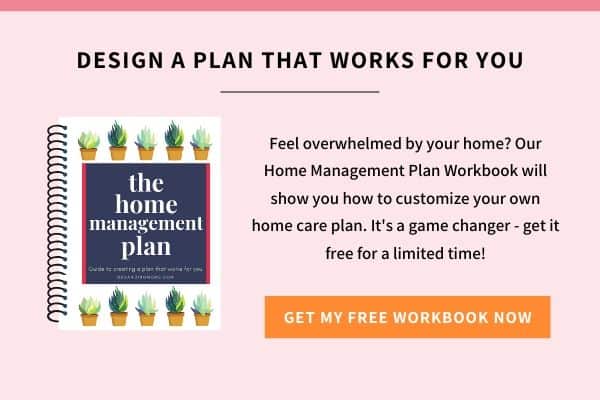 Children who do chores may exhibit higher self-esteem, be more responsible, and be better equipped to deal with frustration, adversity, and delayed gratification. These skills can lead to greater success in school, work, and relationships."
Chores give kids the opportunity to contribute to the family and feel a sense of accomplishment.
Here are some more benefits of chores for children:
Learning life skills they'll need to be independent adults
Developing time management and organizational skills
Practicing balancing work responsibilities and play/fun
Feeling like they are contributing to the family, belonging
How to Motivate Kids to Do Chores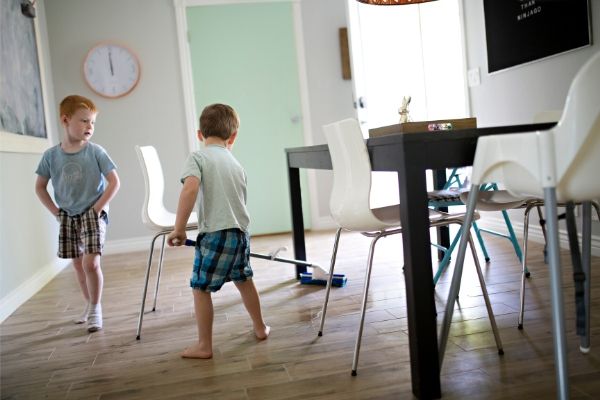 Even though chores can be beneficial for children, getting them to actually do the chores can be a challenge for parents.
You may end up feeling like you're constantly nagging your child, especially if s/he resists doing chores.
One way to take yourself out of the equation of holding children accountable for finishing their chores is to create a chore chart.
With a chore chart (or chore board), children can easily see their responsibilities for the day, and they can track their completion of each task.
So, instead of nagging your kid about each task, you can let the chore chart be the reminder.
It helps if completing chores is tied to a reward or something kids enjoy doing (screen time, anyone?)!
Age Appropriate Chores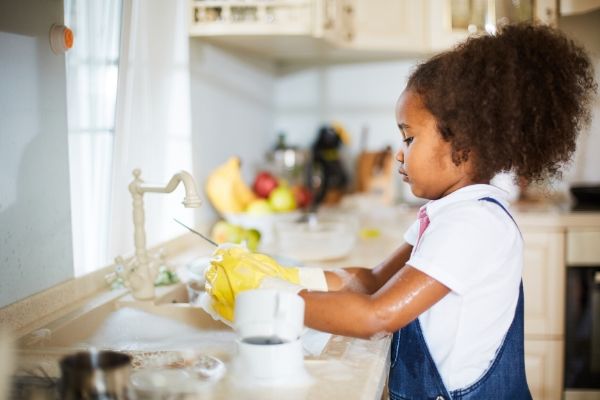 If chores are too challenging for kids, they can quickly become frustrated and resist doing chores all together.
When thinking of chores to assign, consider the following:
How long will these chores take my child to do (this will likely be longer than it would take an adult!)
Is this task difficult for my child?
Is there a chance this could be dangerous?
How can I teach my child how to do the chore properly?
When starting out, assign several chores that you know will be easy for your child.
Then, pick one chore that's a little bit of a stretch.
Work on that chore until your child has mastered it, and then celebrate!
For more specific chore ideas for each age, see this list of age-appropriate chores for kids that build confidence.
Printable Chore Charts
Make your own DIY chore chart or chore board using printables!
There are so many printable options online, and here are some of the best ones we found.
Magnetic Chore Charts
Don't have tons of time putting together a DIY chore chart for kids? No problem!
There are plenty of affordable, practical chore charts online that will work just as well (if not better) than a homemade chore chart.
Magnetic chore charts are easy to put up on the fridge so everyone can see the household responsibilities and chores for the day.
Check out some of these inexpensive chore chart options below:
A flexible option with dry erase markers. Magnetic chore chart for fridge is a perfect solution for teens or older children who can read well.
This magnetic chore chart comes with 51 chore magnetics and 60 magnetic stars. Perfect as a chore chart and a reward chart for younger children.
Great for children of all ages. This magnetic reward chart uses the kanban system to encourage good behavior and reduce nagging. Dry erase surface helps you easily customize the chore board so it suits your needs.
Visual chore chart magnets that are appropriate for all ages. Set up a chore chart on your fridge or another magnetic surface using these flexible chore magnets.
This magnetic chore chart comes with 20 routine tasks, a chalk marker, and a behavior tracker at the bottom. Great for tracking behavior and routines for younger kids.
Make sure your child remembers all of the steps in his/her morning and evening routines with these easy to use checklists. Comes with dry erase marker kids can use to check of tasks as they complete them.
More Home Management Routine Resources for Parents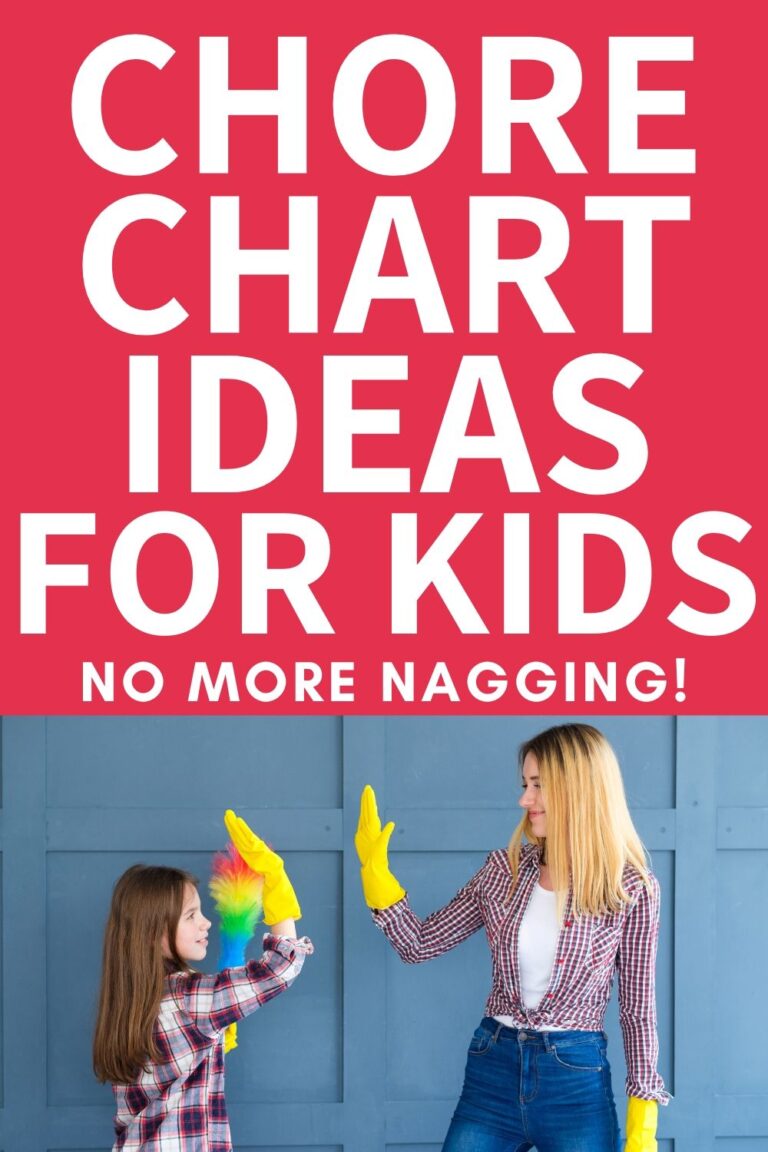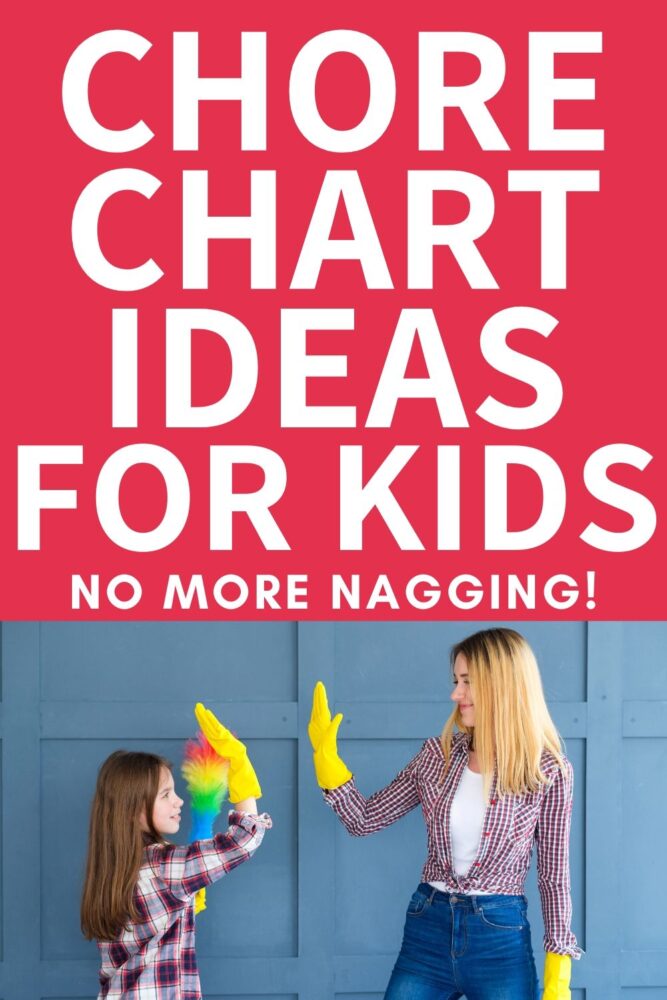 New to this community? Start here, friend!