Are you looking for a good way to organize and store all of the information you need to run your home? If you are, a simple household binder might be a good solution for you.


If you search on Etsy and Pinterest, you'll see a lot of beautiful household binder designs. There are free printables, and printables to purchase, and they're all so pretty.
I always loved the idea of having a pretty household binder, so I made a deal with myself that if I could get all of the components of my binder together, I could buy a pretty household binder printable set as a reward.
As it turned out, once I had everything together, I realized I didn't need to buy anything to make my binder work. The simple household binder I had put together was just fine. I did end up making a binder cover using PicMonkey, but that was it.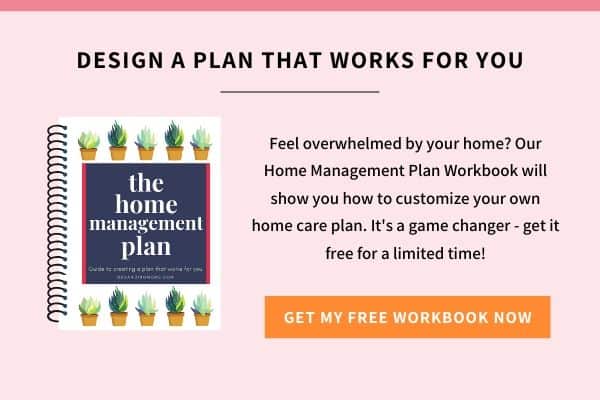 How to Make a Simple Household Binder
Materials Needed:
A binder (of course). Chances are good that you probably have one laying around your house that you could use. If not, ask around, because someone else probably does. If you want a pretty new binder, you might want to wait until back-to-school time. There are great sales, and more variety in the stores when everyone is gearing up for the school year.
Sheet protectors. You'll use these to store your important papers and keep them from getting crumpled up. Having sheet protectors also makes your binder pages easier to flip through.
Tabs. I like the kinds of tabs you can write on that have slash pockets included. But really, any kind of tabs will work.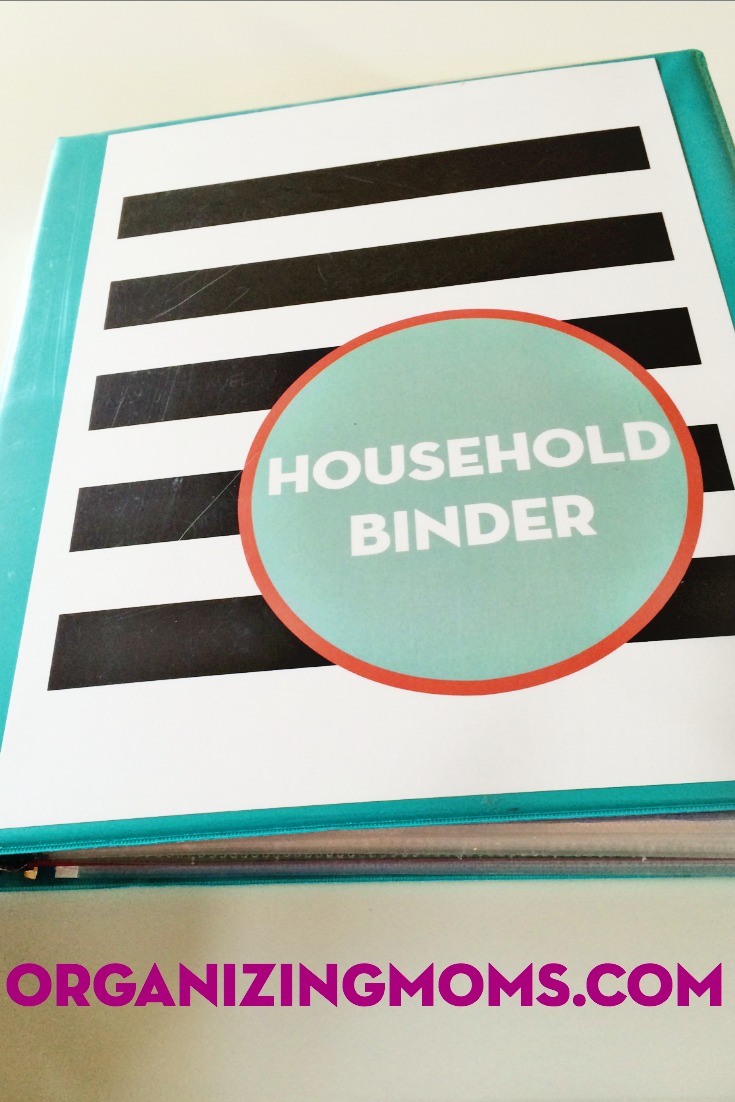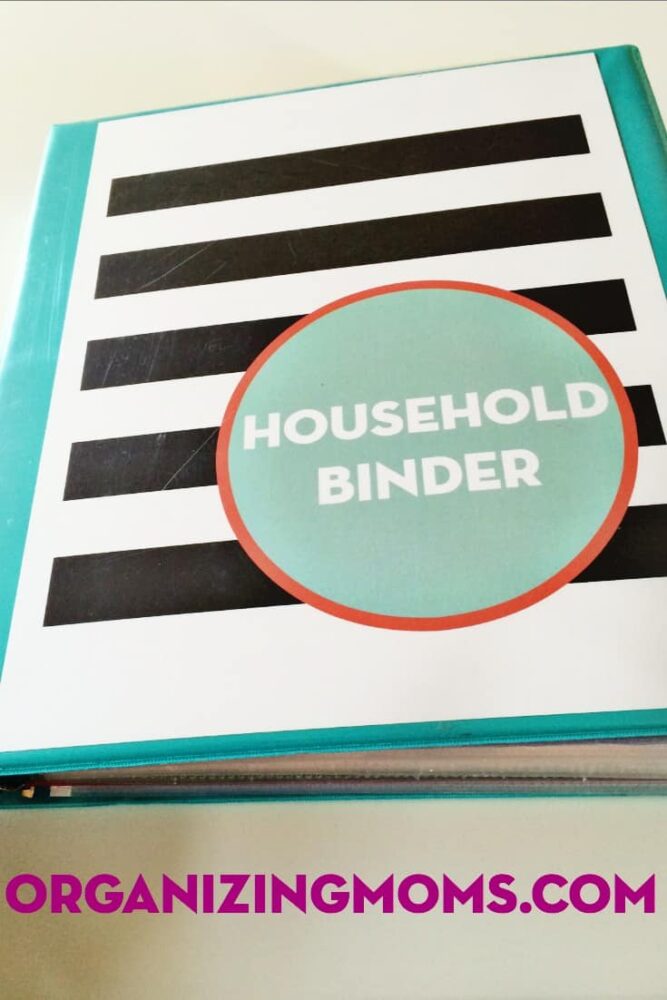 Sections in the Simple Household Binder
This is a listing of what I have in my binder, and it changes from time to time. You'll want to make sections based on your own needs. Brainstorm about all of the information you need to keep your house running smoothly. That's what you'll want to include in your own binder. Here's the sections I use:
Routines – I made cleaning checklists for myself because I am terrible at cleaning. The checklists didn't help me too much. I'm thinking of getting rid of this section, or maybe moving it to a more prominent place in my home so I actually remember them. For a while, these checklists worked great. Now, not so much. If you have any kinds of cleaning routines, bedtime routines, or morning routines, include them here. You could share them with a babysitter or grandparents when if they ever have to take care of your children overnight. These are all stored in sheet protectors.
Budget – All information about our monthly budget planning is in this section. I have some printables that I found for free somewhere, but you could use whatever works for you. They are all stored in sheet protectors.
Bills – I keep one copy of all of our regularly occurring bills. We use automatic bill pay for almost everything, and I get electronic bills instead of paper bills if I can. I don't usually save bills once they've been paid unless there's some type of an issue with a bill. Then, I'll include it in the sheet protector for that particular vendor. The next time we have to do a move, I'll have all of our household bills in one place, so that will make it easier for me to turn off services and cancel things before we leave town.
Work/benefits – All information about insurance, days off, and other benefits from work.
School/activities – A copy of the school calendar, and any kids activities calendars.
Recipes – I print out or write out our favorite recipes and store them in sheet protectors. I don't have a lot of recipes, but if you do, you might want to create a separate recipe binder.
Membership Information – If you belong to a gym, museum, or anything else that has a membership, you can store your membership information here in this section.
That's it! Everything is stored in a sheet protector, so it's easy to pull out and take with me if needed.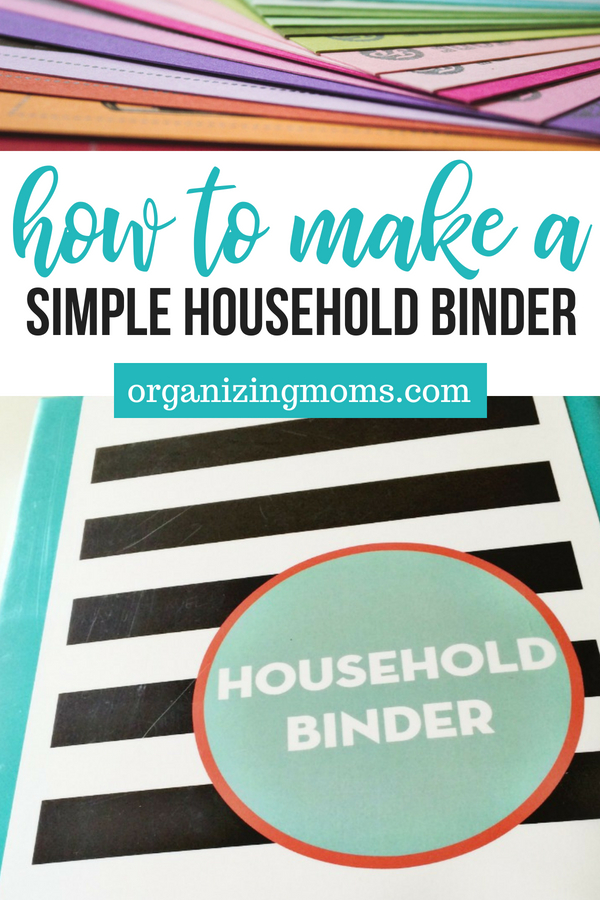 Like everything else, I need to look at it from time to time and make sure it's still working for our family. Even though the binder has changed a few times since I created it, it's saved me a lot of time because I know where to find everything.
For paper that I need to access more frequently (and actually make changes to), I use a simple filing system.
Looking for more binder inspiration? Check out my Organizing With Binders board on Pinterest!
Related Articles
Free Printables Library – open to all Organizing Moms subscribers!
Paper Organization Challenge – a free challenge to help you start decluttering and organizing your papers
How to Organize Important Paperwork – what to do with the papers you need to be able to find at a moment's notice
Organized Office Tour – how I organized my office!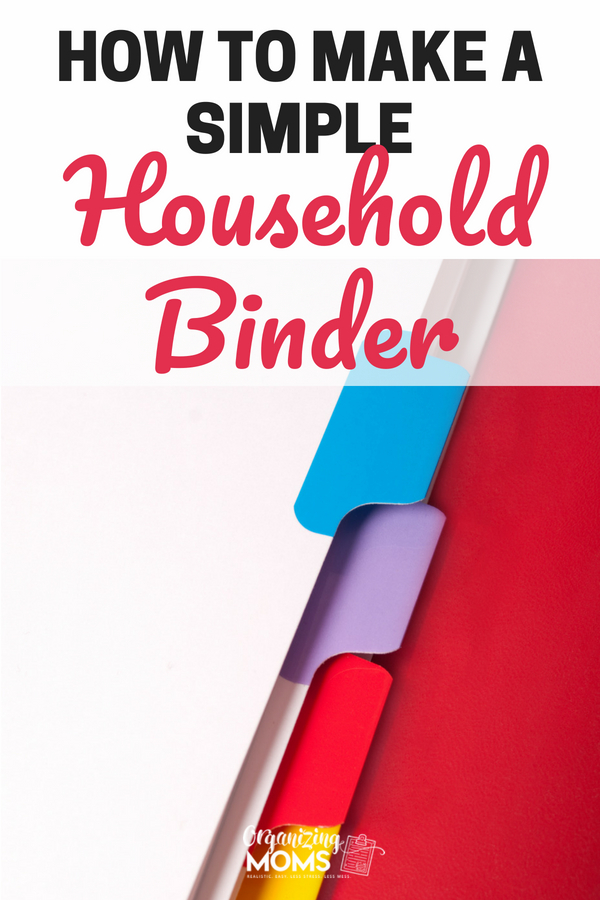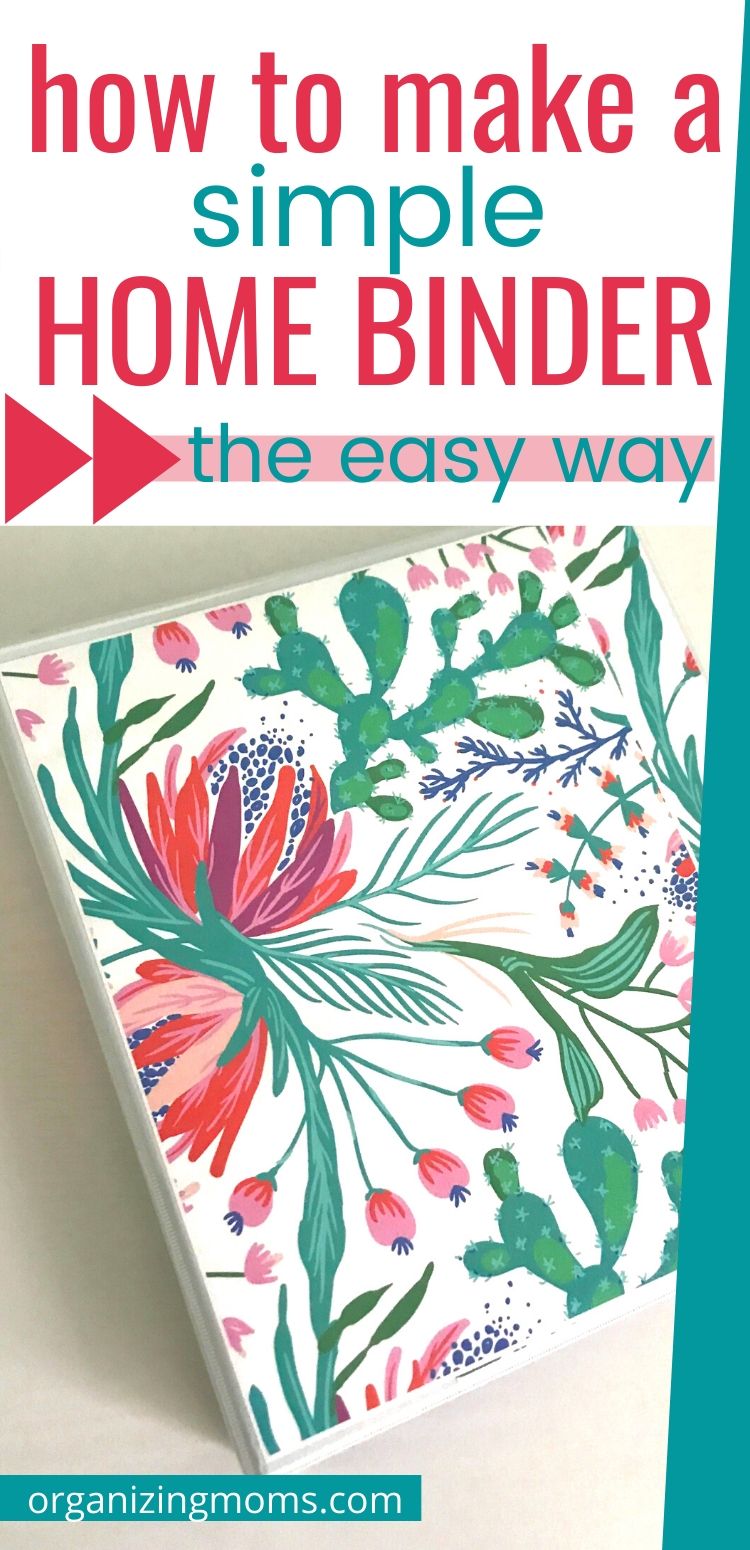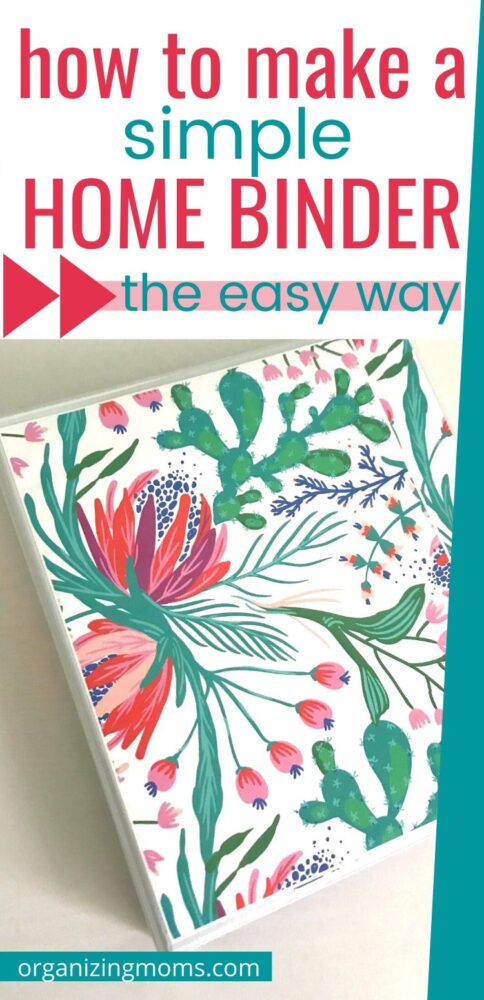 New to this community? Start here, friend!