How to set up a pantry under stairs food storage system. A pantry organization idea that helps you make the most of unused space.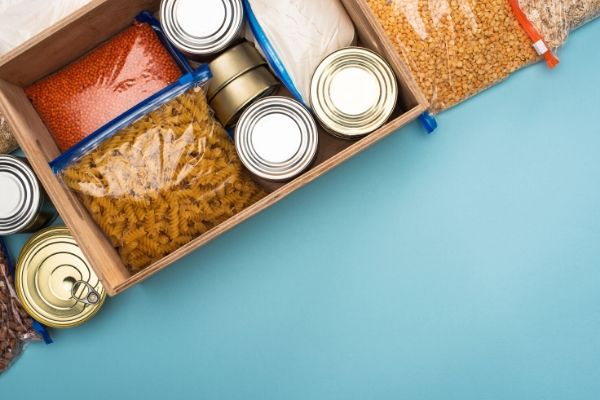 Pantry Under Stairs
Are you looking for creative ways to add food storage spaces to your home? Making your under the stairs closet into a pantry is a great way to maximize under-utilized space.
Spring of 2020 was a wakeup call for a lot of us.
All of the sudden our grocery stores were out of items we'd always taken for granted.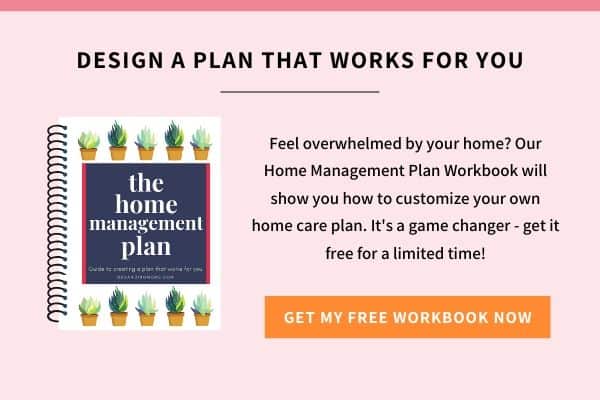 And because certain items were in low supply, the demand for them skyrocketed.
As of right now, our grocery stores are pretty much back to normal where we live.
But, next time, we want to be better prepared in case we can't get food from the stores for a while.
That's why we decided to turn our under stairs closet into a makeshift pantry.
How We Set Up Our Under-the-Stairs Pantry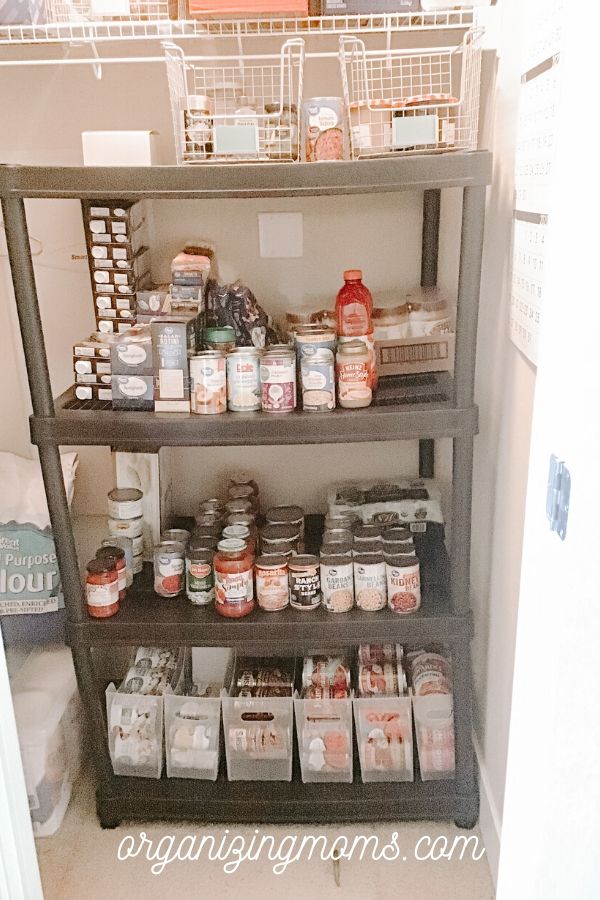 We started using our under the stairs closet as a pantry in late March, when going to the stores just wasn't an option.
So, we used things we had on hand to set it up.
We put bookcase with glass shelves (not recommended – that's just what we had!), in the back of the closet where there isn't a lot of height. Luckily, the shelf fit perfectly in that spot.
We put a larger plastic shelf in the tallest part of the pantry (pictured above). It fit under the existing shelf/closet rod.
We put a clear plastic bin on the floor next to the shelf. That's what we're using to store flour.
How We Stocked our Pantry Under the Stairs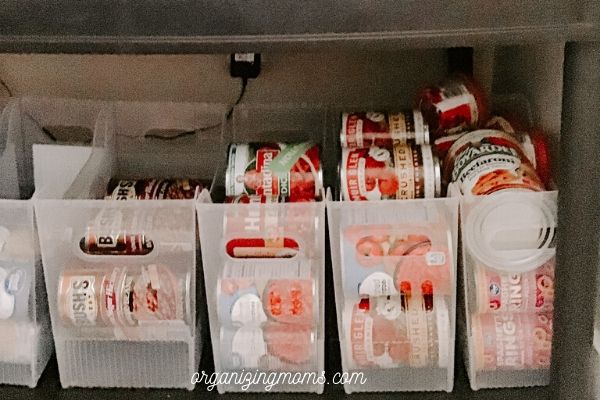 We've been slowly adding to our backup pantry with each shopping trip.
If it fits in with our budget, I'll pick up an extra canned good here and there to add to our pantry.
Using a pantry inventory has helped me to know what we need, and what we have enough of so we're not overbuying.
I try to only buy things we normally use, but since this little stockpile is something we might depend on in an emergency, I've also been buying some things we wouldn't normally buy:
Canned vegetables of all sorts – we used to only use canned corn, and we buy frozen for our other veggies.
Dried beans of all sorts – we used to only buy dried black beans
Canned meats – especially chicken
How We Make Sure We're Not Wasting Food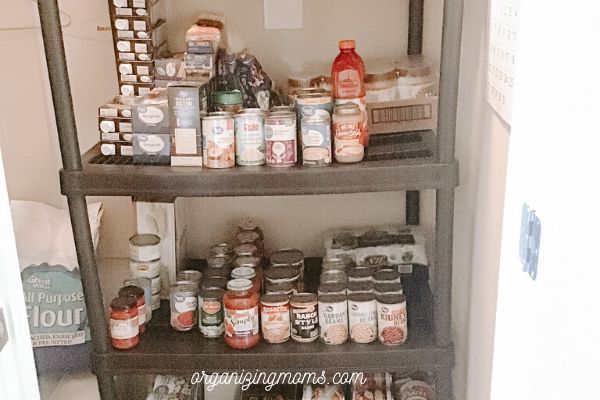 It took a little bit of a mental shift for me, but I started thinking of our pantry under the stairs as a mini grocery store.
When I'm planning our shopping list for the week, here's what I do:
I check our regular food supply in the kitchen first to see if we have the items needed.
If we don't have items needed in the kitchen, I check our under-the-stairs pantry for the item. If we have it there, I move it to our regular kitchen food storage.
I always pick the item that has the nearest expiration date.
If it looks like we're getting low on a specific item, I'll add it to my grocery list for the week.
Expiration Date Hack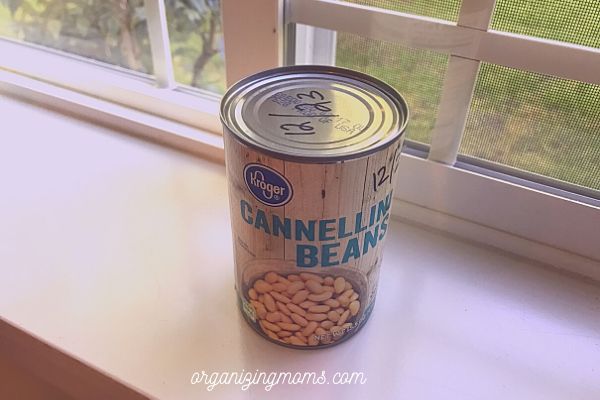 It's really time-consuming to look at all the tiny expiration dates on packaging.
When we add new items to the pantry, I try to remember to write the expiration date in big, bold numbers on the top and side of each package.
That way it's easier to see which package to use first.
Thanks, Mom, for this smart idea!
What I Would Change About Our Pantry Under the Stairs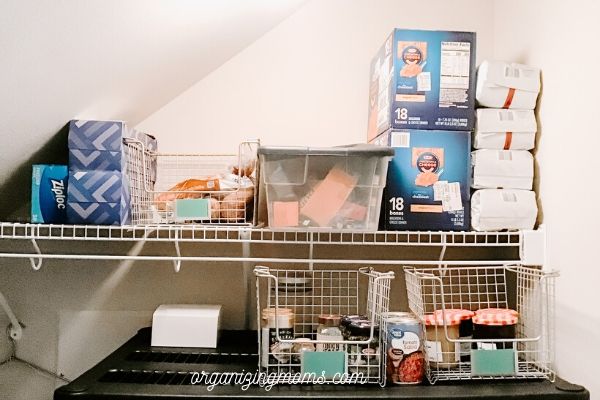 If I had unlimited funds and building skills, I'd put in permanent shelves that wrapped around the whole pantry.
I'd make the shelves more narrow, and closer together so we could see more and store more.
If we decide to make our pantry under the stairs a permanent thing, it would probably be worth it to invest in some better shelving.
But for now, using what we have is working out just fine!
More Pantry Organization Ideas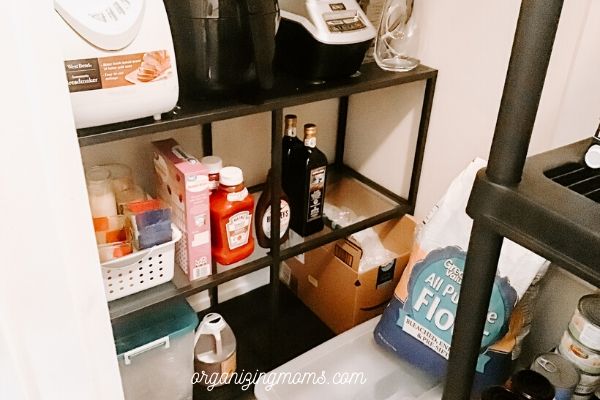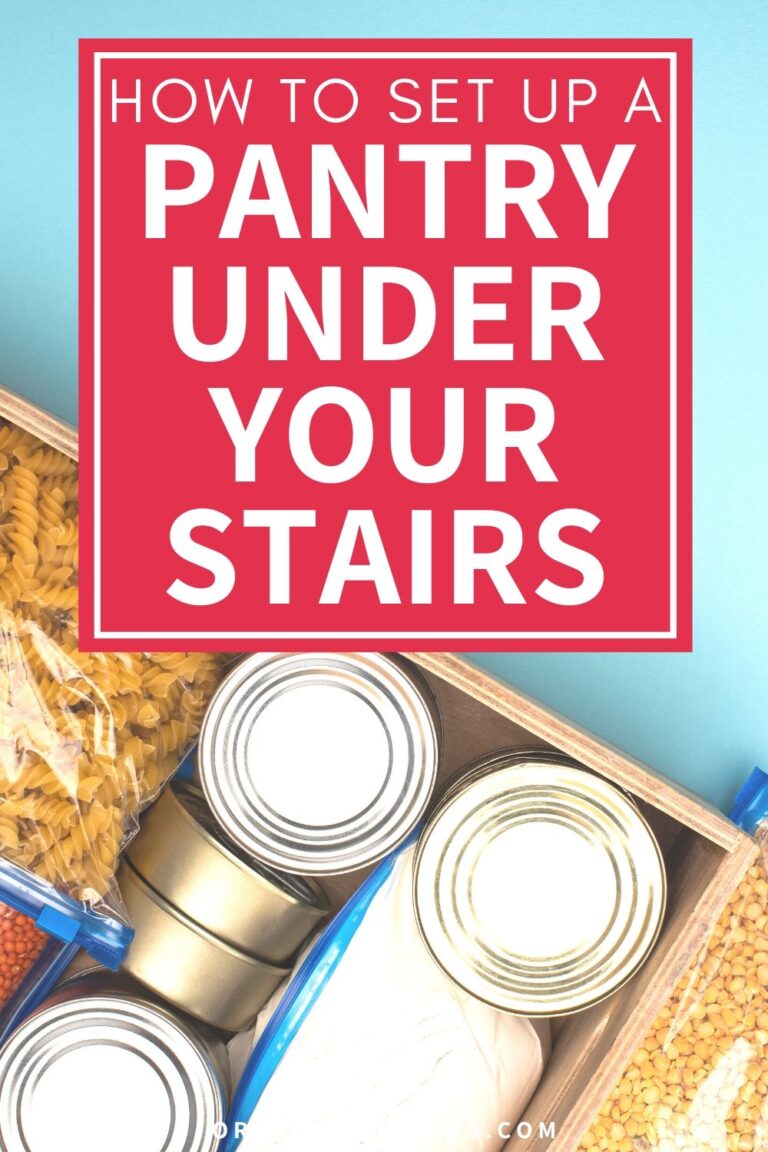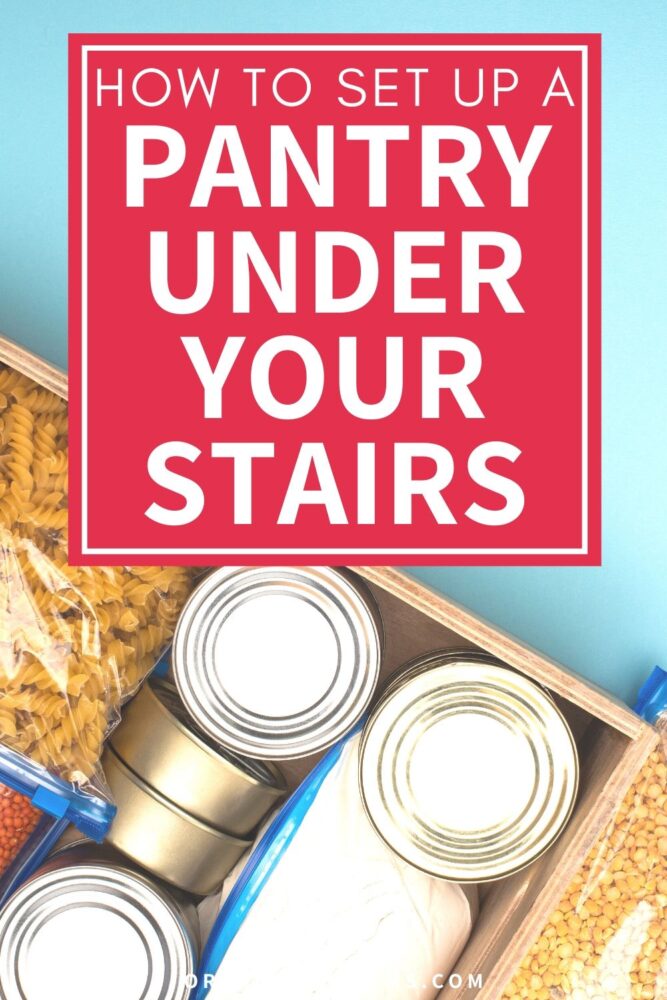 New to this community? Start here, friend!