10 practical pantry organization ideas that will elevate your pantry organization to the next level. How to seriously organize your pantry once and for all.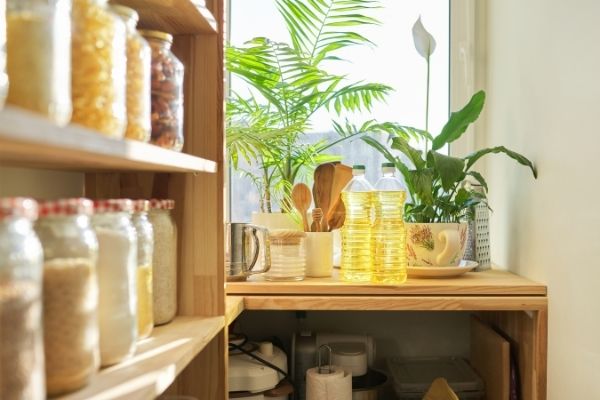 Now more than ever, having an organized pantry is a source of comfort in our homes.
When your pantry is organized, you don't have to worry about having enough food on hand, and you can easily see what items you need to pick up on your next grocery store trip.
To help you bring your own pantry organization to the next level, this article will give you 10 practical ideas you can use to seriously organize your pantry today.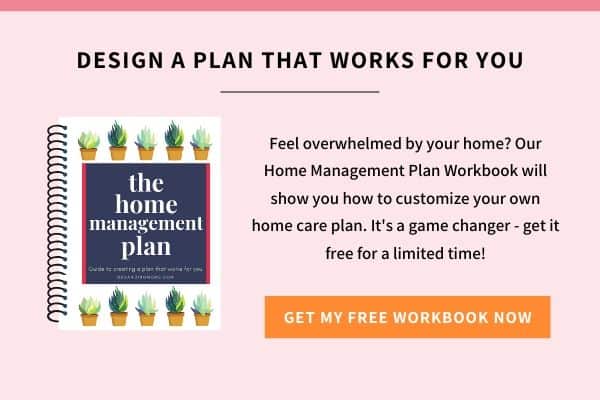 Pantry Organization Ideas – Practical Tips and Tricks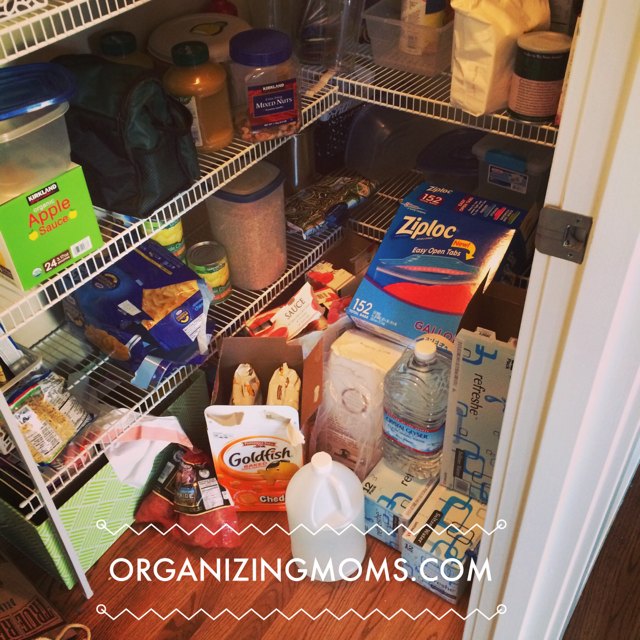 Start with a good pantry declutter. Before you begin organizing, go through your entire pantry and get rid of things you know you won't eat. Donate unexpired goods to a local food pantry or church that collects non-perishable food items. Make sure everything you keep is stuff you know you are actually going to eat!
Take everything out of your pantry and group like items together. This will give you a good idea of how much stuff you truly have so you can make a better organization plan. Once you have everything out of the pantry, wipe down the shelves and give the floor a good cleaning.

Do a pantry inventory. Having a list of all the food you have on hand helps with meal planning, and keeps you from overbuying.

Consider covering your wire shelves. If you're tired of having things fall over in your pantry because of the wire shelving, consider covering your shelves to make them into flat surfaces. This article shows an inexpensive way to do it without tools.
Strategically assign "homes" in your pantry for different types of food. Store heavier items on lower shelves so they're easier to get to. Put frequently used items at eye-level so you can grab them easily. Want to stop snacking on unhealthy foods? Store them up higher and out-of-sight so they're not as easy to access.

Label the zones in your pantry. Use labels to designate where you want to store specific types of foods. This takes the guesswork out of putting groceries away, and makes it easier for everyone to find what they need. Grab some free pantry label printables here.


Use baskets and bins to corral like items. Containers give your pantry a more streamlined look, and they make it easy to see where everything should go – especially if the baskets are labeled (see #6).

Store canned goods on risers so you can see everything you have. I like to use risers that are big enough for larger cans of crushed tomatoes, broth, etc. – 3-Tier Shelf from The Container Store.
Arrange food by expiration date. Store food that's about to expire towards the front of your pantry so you'll know to use it first. If expiration dates are hard to read, use a Sharpie marker to write the expiration date right on boxes and cans in a place you can easily see.
Store fresh items correctly. Specifically, be careful not to store onions and potatoes right next to each other. The onions can emit a gas that makes your potatoes go bad quickly. If possible, store your onions and potatoes separate from each other.
Keep a running grocery list near your pantry. When you notice that you're almost out of something, add it to your running grocery list. That way you won't forget to pick it up the next time you go to the store.
How to Organize a Pantry – More Organization Ideas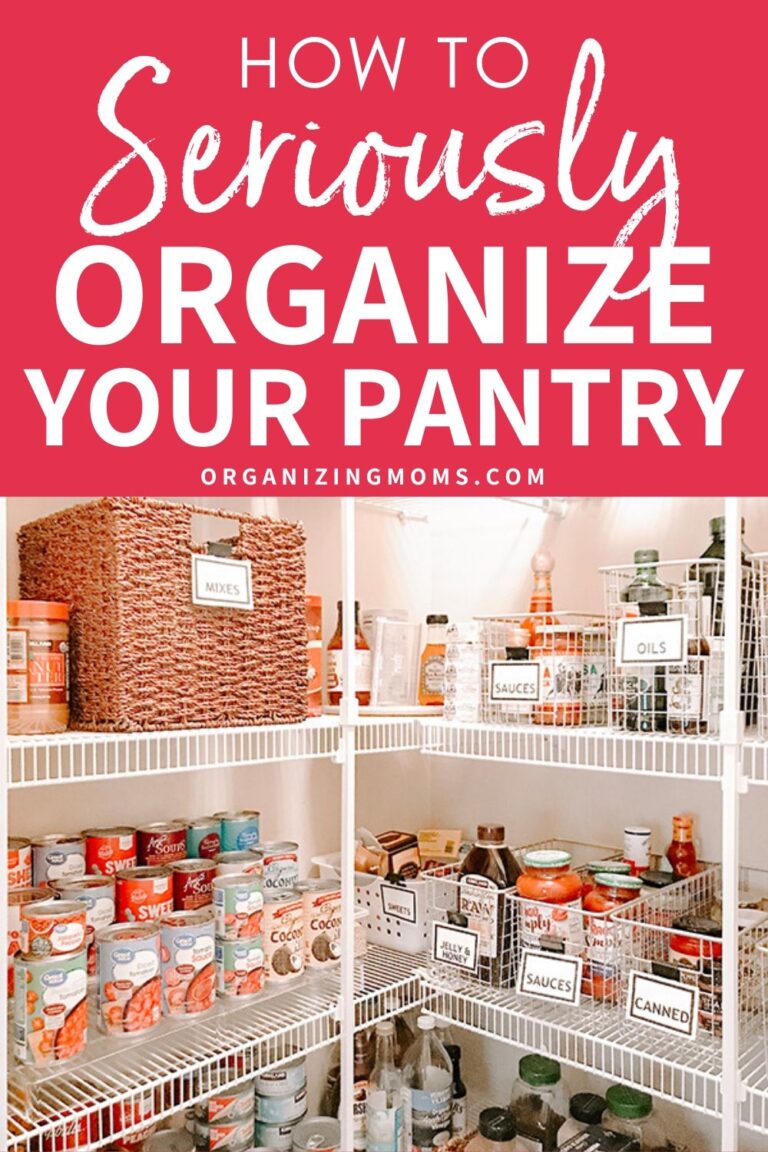 New to this community? Start here, friend!