This post brought to you by The Duck Brand. The content and opinions expressed below about the wire shelf covers are that of Organizing Moms.
Do you have a pantry or closet in your home that has wire shelving? Have you struggled to keep things neat and organized because smaller items tip over easily?
Our home's closets are filled with wire shelving. While I appreciate the storage space, it can be frustrating to constantly have to re-arrange the pantry to accommodate for items tipping over and falling through the wire shelving.
We live in a rental home, and we are probably going to be moving soon, so I didn't want to invest in a new shelving system. When I saw that the new Easy Liner® with Clorox® could be used to cover wire shelving, I was hoping that would be a quick, easy fix for our pantry storage issues.
Because I was going to cover six wire shelves, I decided to clean the whole pantry out. As I worked, I threw out expired items, and put together a food donation box to drop off later. We've recently had to make some dietary changes in our home, so it was time to pass on some of the food that we aren't going to be able to eat.
Once the pantry was cleared out, I was able to start installing the liner. I started by cutting the liner so it would fit on the 12-inch-wide shelves. I was able to cover four shelves with my two rolls of Easy Liner® with Clorox®.
I had some extra pieces left over, and they fit perfectly on my 16-inch-wide shelves. I just put two pieces of leftover liner together, and placed them on my wider shelves. The Easy Liner® is a little bit sticky, so I was able to get the smaller pieces of liner to stick together.
As I was installing the Easy Liner®, I made a mental list of the items I pull out of the pantry every day. I wanted to make sure those items were easily-accessible when I re-organized our pantry. I decided to put our bowls, snacks, and honey close to the pantry entrance so we could get to them easily.
Then, I started returning items to the pantry. Before, when I only had the wire shelving, I used a lot of boxes and bins to hold like-items. That kept items from falling down, but the extra bins took up a lot of space. With the Easy Liner® with Clorox® installed, I was able to just place items on the shelves. I actually ended up having a lot more space in my pantry than I realized.
The Easy Liner® is water-resistant, and it includes Clorox® antimicrobial protection to prevent the growth of mold and mildew. I love that the liner makes it easy to wipe up spills, and if I need to, I can just remove it and wash it off in the sink.
Now that I've had a few days to use my freshly-organized pantry, I'm loving the results. It's much easier for me to get to the items that we use every day, and I'm able to see what foods we are running low on before heading to the grocery store.
Do you have any tips for organizing with wire shelving in the pantry? Please share with us in the comments!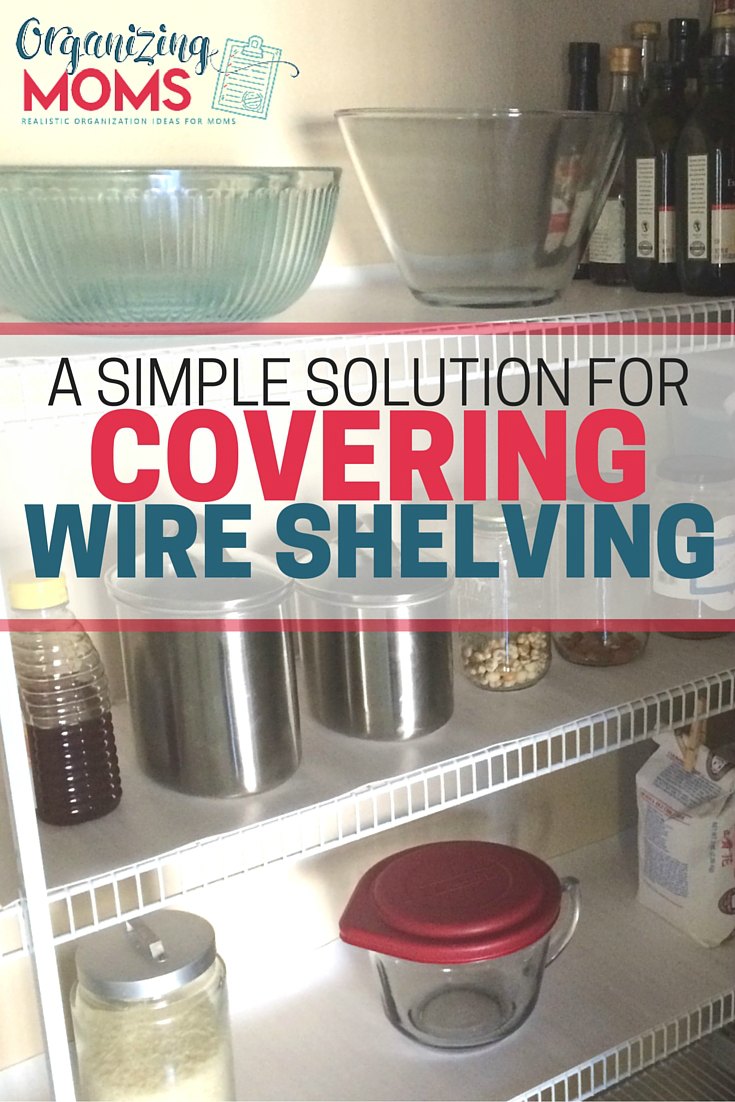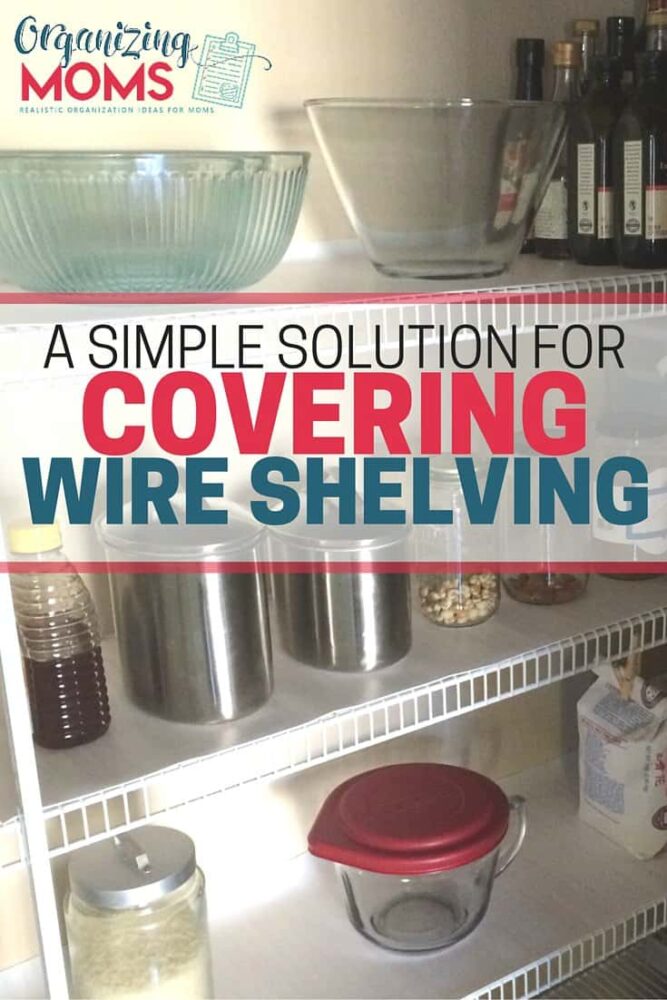 FREE 10-Minute Tasks to Help You Declutter & Organize!

Get realistic, easy decluttering & organizing task checklists delivered to your inbox each week when you sign up for the Organizing Moms newsletter. Join over 8,000 moms who want less stress, less mess, and a more organized life!
New to this community? Start here, friend!