How much can you accomplish with a 10 minute pantry declutter? This article shows you before and after pictures of a 10 minute pantry declutter.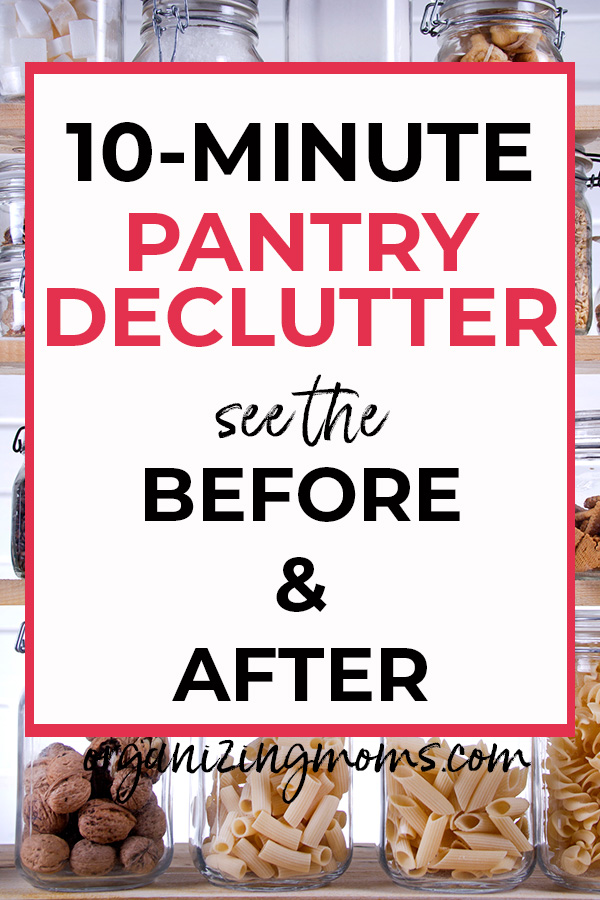 You may also like:
A 10-Minute Pantry Declutter
A lot of the organizing and decluttering advice we read online tells us to work on tidying up for 10 or 15 minutes at a time.
But, really, how much can you really do in that amount of time?
It seems like you would just get started, and your time would be up, right?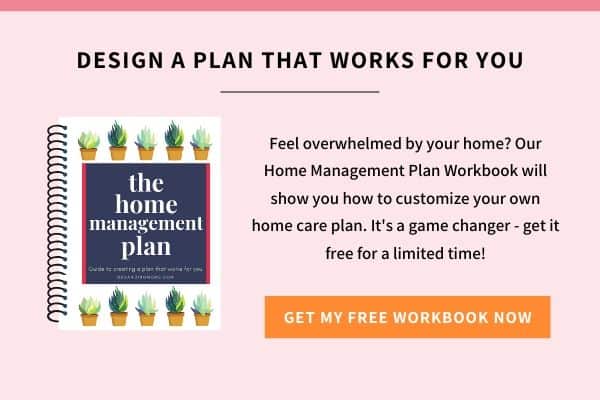 A few weeks ago, I decided to tackle the floor in our pantry.
It had gotten so out-of-hand that we couldn't really walk in there to find anything.
This is one of the reasons why this blog is called Organizing Moms instead of Organized Moms.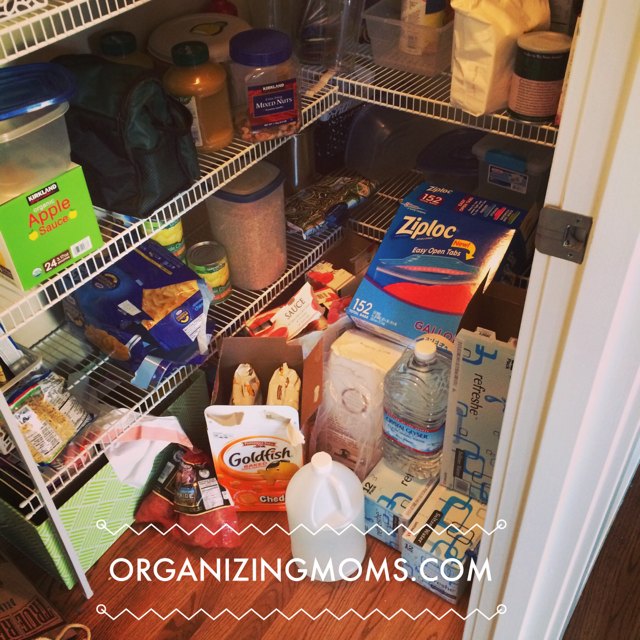 So, I decided to see how much I could do in just 10 minutes, and I focused on decluttering the floor. If I could clear the floor off in 10 minutes, that would be a huge win. We'd be able to set foot in our pantry again!
I set a timer for 10 minutes and worked. After the ten minutes were up, this is what our pantry looked like: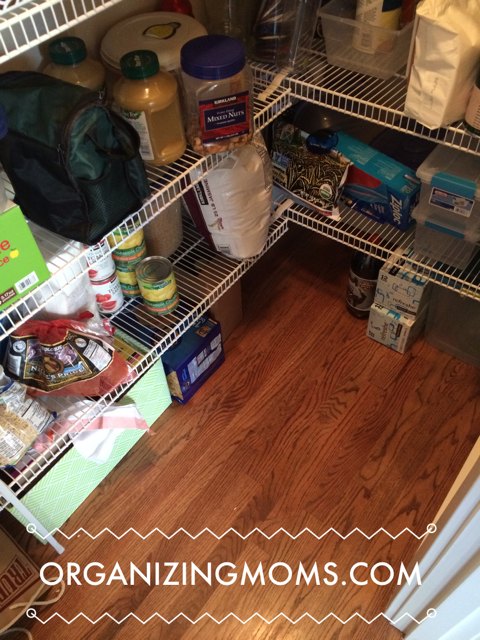 Certainly not a Pinterest-perfect pantry, but a huge improvement for us. I'm sold on the "work for a small amount of time" thing.
Now that I have the floor cleared off, I'm seriously considering buying some kind of a storage solution for our canned goods. We have wire shelves in our pantry, and I end up stacking our cans. It's just not easy to get to everything we need.
Looking for more articles about decluttering? Check out these popular posts:
De-Trashing: An Easy Way to Start Decluttering
Ten Minutes of Decluttering the Desk


New to this community? Start here, friend!