Bathroom organization is always difficult to figure out. Putting together your own system depends a lot on what you need to use daily, and how much clutter you have in your bathroom.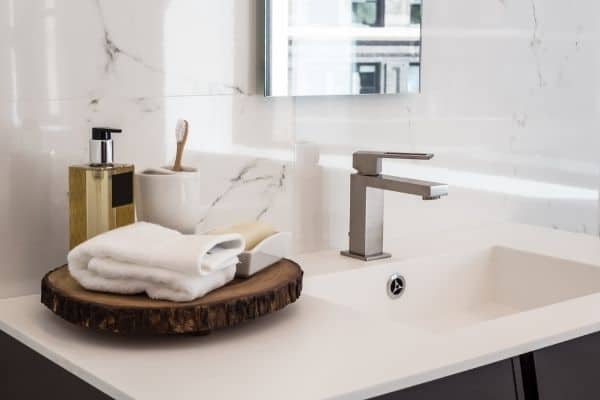 You also have to consider the people you share the bathroom with, your available storage, and how you typically use your bathroom.
Some like to use their bathrooms for doing hair, putting on makeup, etc. Others only use it for showering, brushing teeth, etc.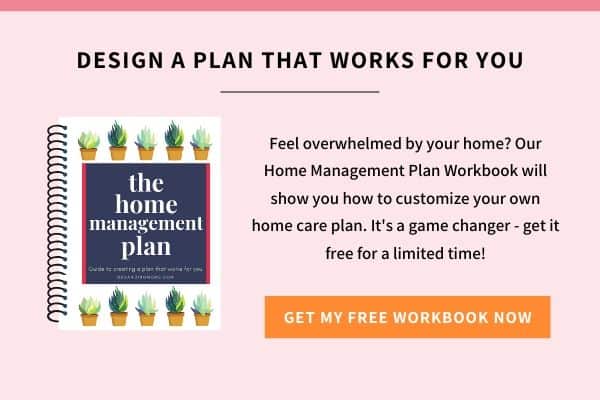 To help you figure out your own bathroom organization strategy, here's a bunch of different bathroom organizing ideas. I hope you can find something that will inspire you in your own bathroom organization project!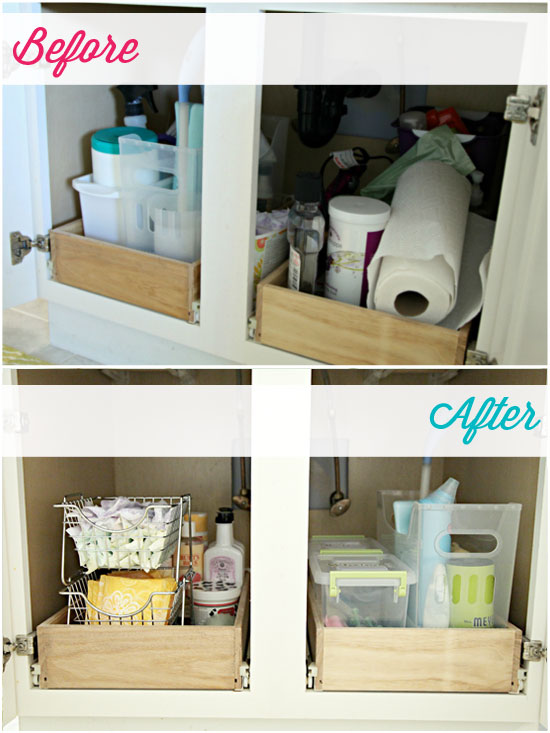 Organizing Under the Bathroom Sink from iheartorganizing.com – I love how they used transparent containers to organize everything, while still making it all easy to see!

Dollar Tree Bathroom Organization from homemadeginger.com – There are TONS of great ideas in this post. The Dollar Tree has some wonderful organizing products that work well for bathroom projects.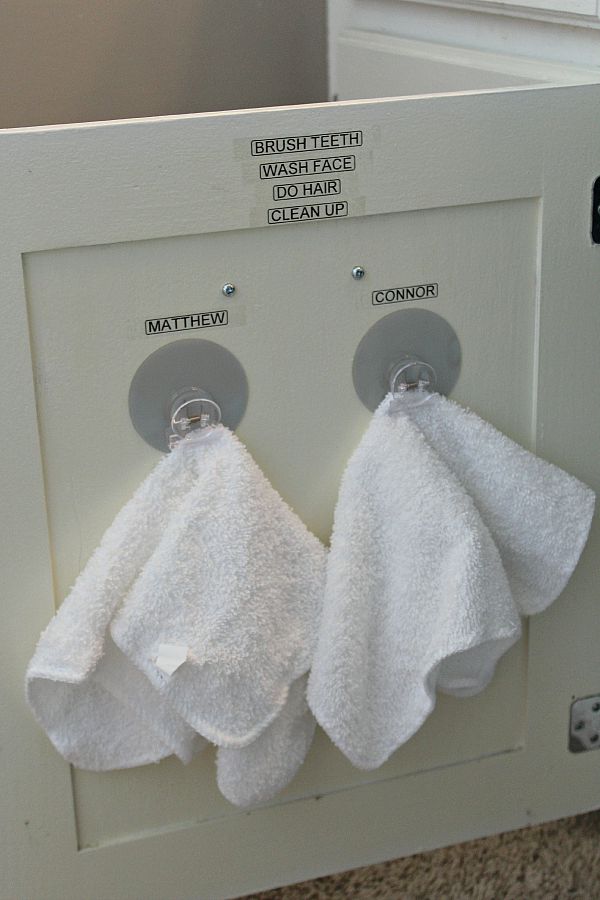 Bathroom Organization Ideas from cleanandscentsible.com – I'm so tempted to use this technique myself. I love how it includes a daily grooming routine list for the boys so they don't forget any important steps!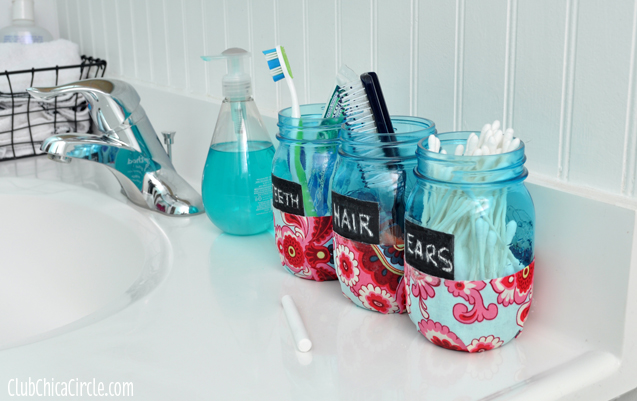 Bathroom Organization Mason Jars DIY from club.chicacircle.com – These mason jars are just adorable! The fabric used on the bottoms of the containers really makes the storage into a pretty focal point in the bathroom.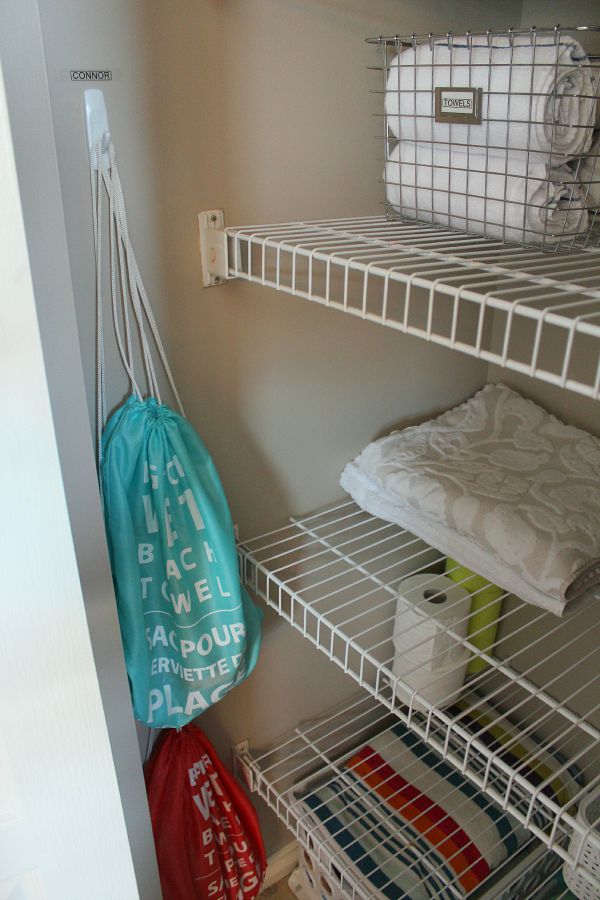 Bathroom Organization from cleanandscentsible.com – So smart! With this idea, beach towels are ready to go, and the kids can grab them themselves.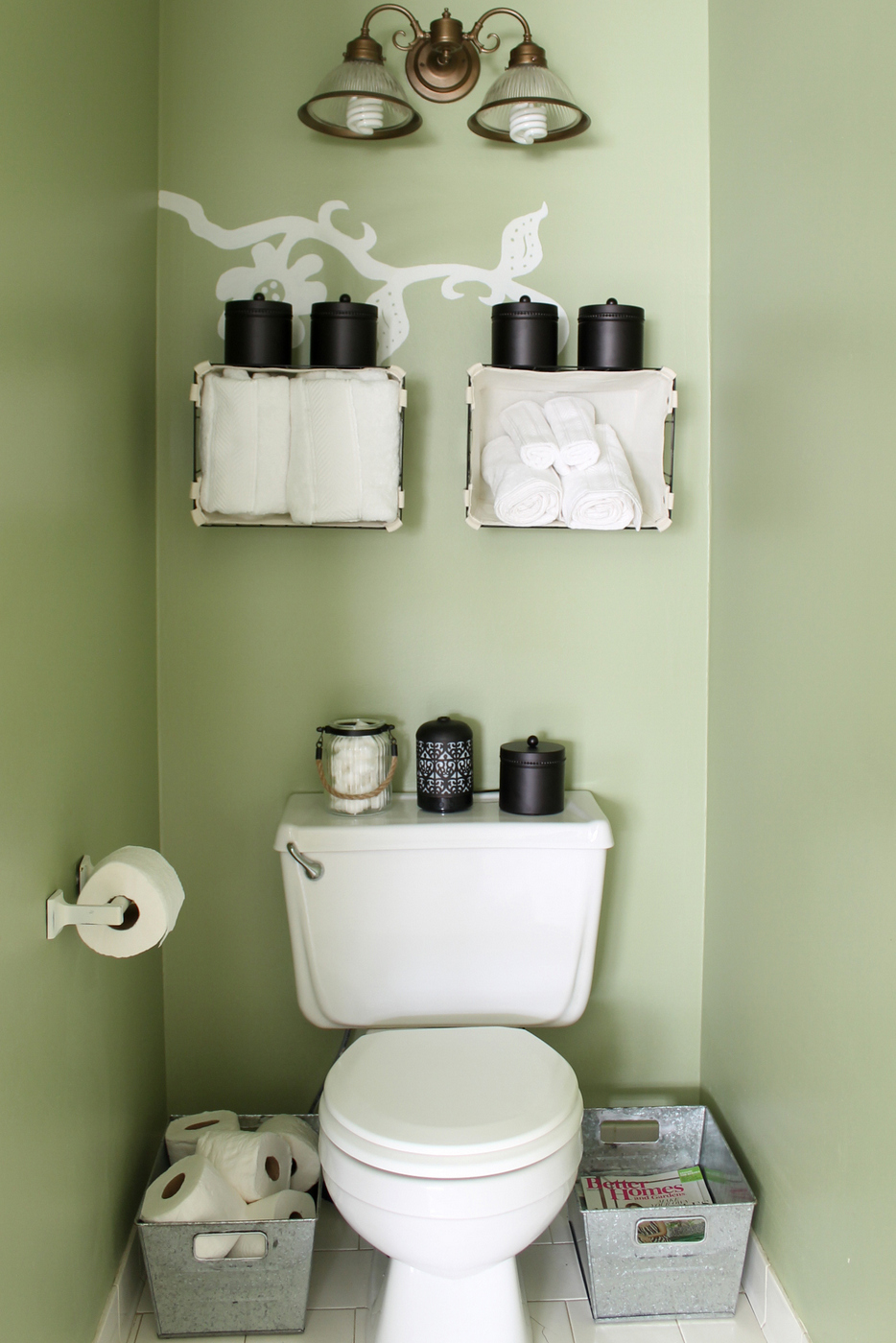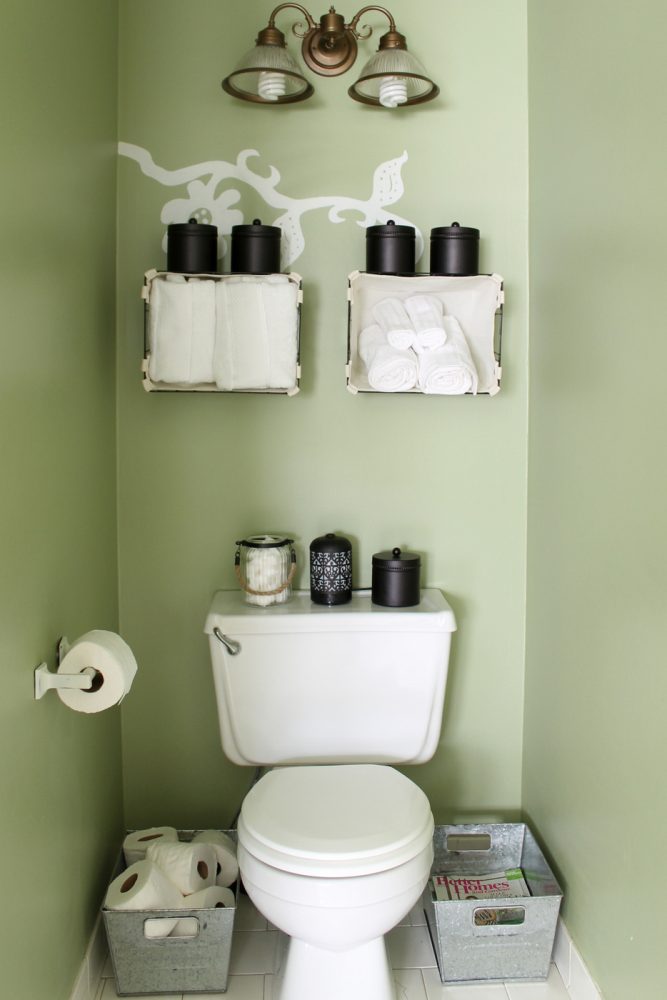 Small Bathroom Organization Ideas from thecountrychiccottage.net – Not enough storage? You can make extra space by installing shelves and adding extra bins.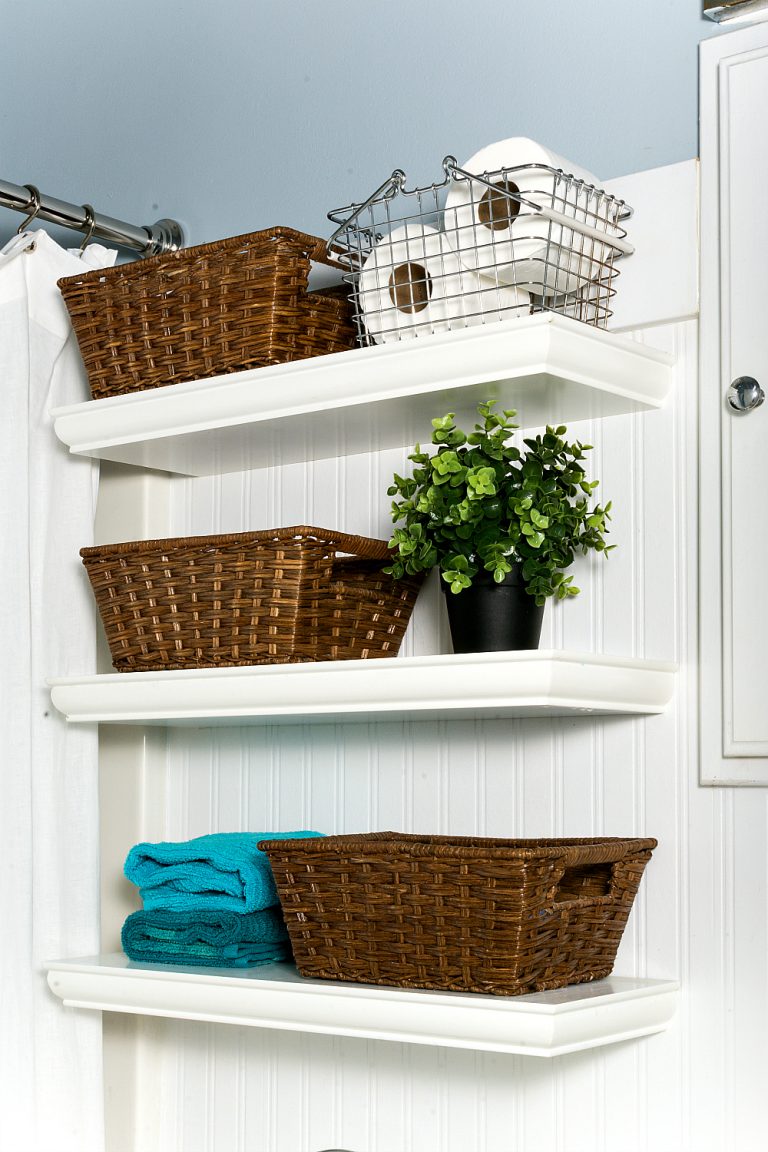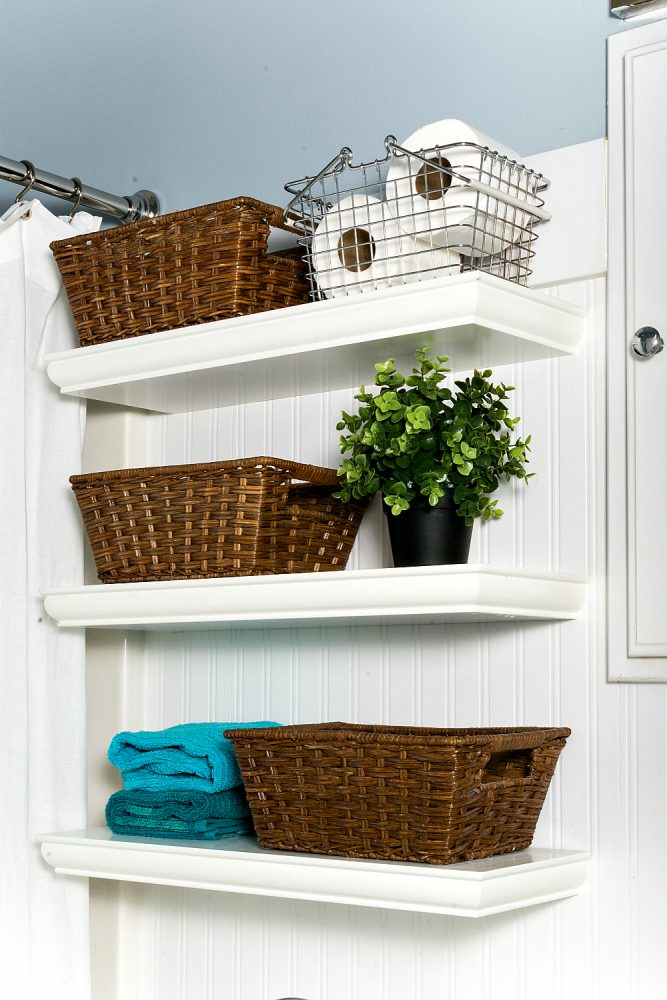 Small Bathroom Organization & Makeover from itallstartedwithpaint.com – This open shelving solution looks pretty, while still being functional. I'd imagine you could store things like makeup or hair styling supplies in the baskets.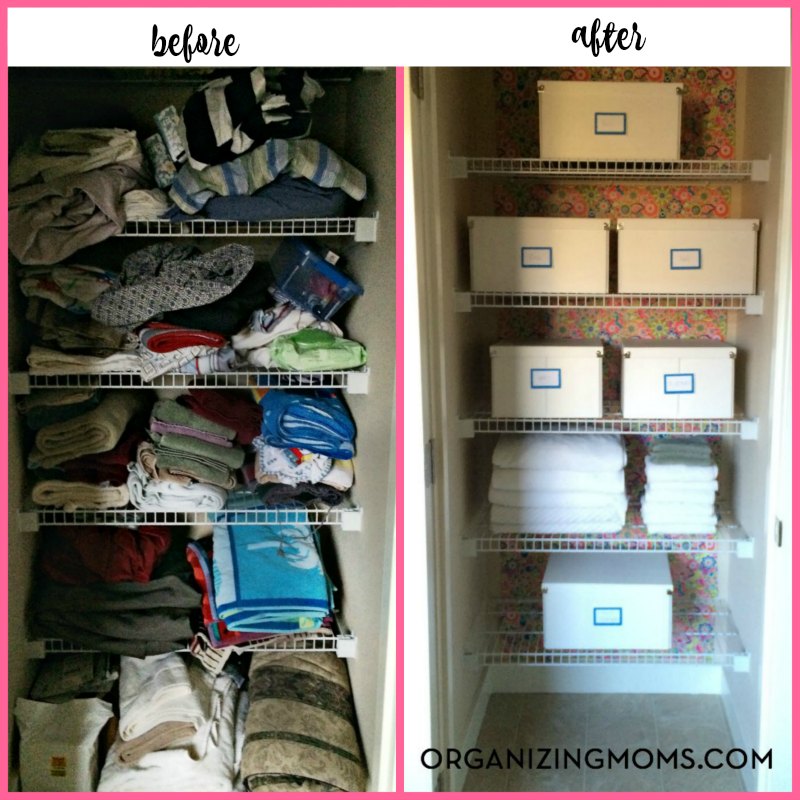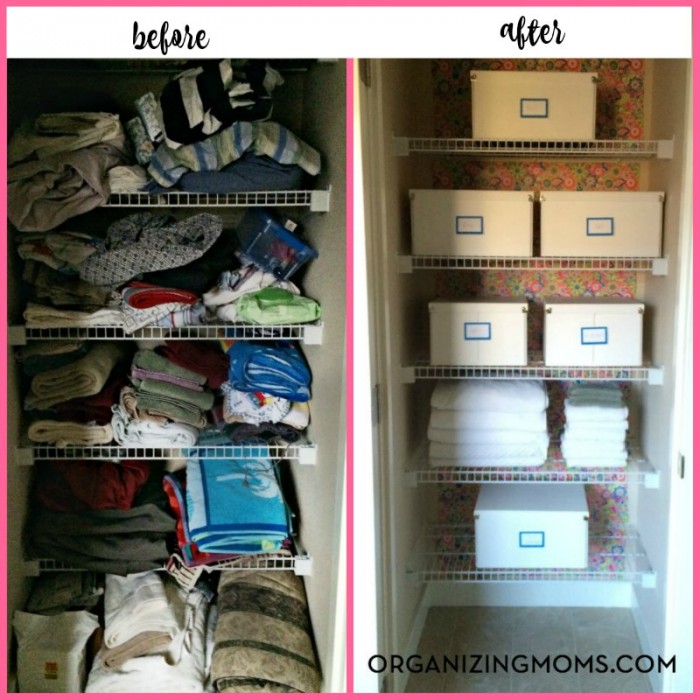 Realistic Linen Closet Organization from organizingmoms.com – This is what we did to organize our linen closet in our master bath. Using boxes to corral everything gave the closet a more uniform look.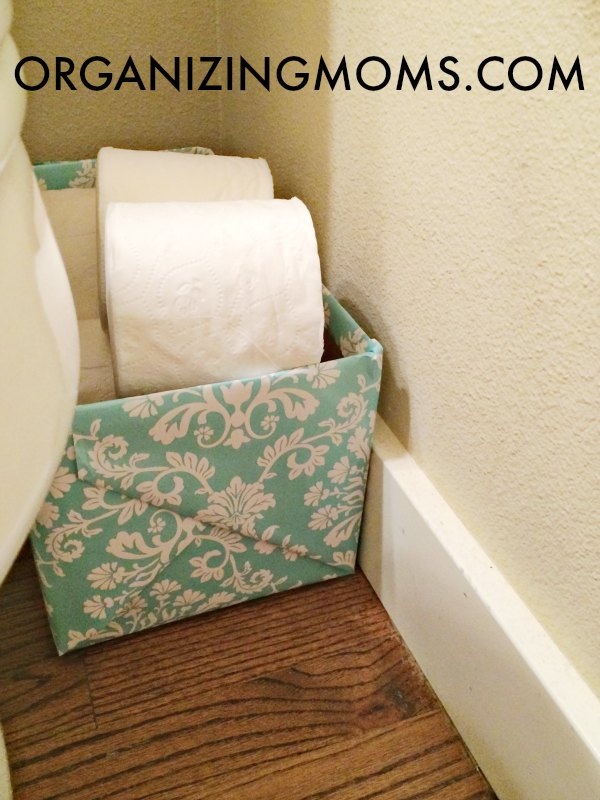 DIY Toilet Paper Storage from organizingmoms.com – All you need is some pretty wrapping paper and an extra box to set up this simple bathroom organizing solution.


Here's more bathroom organizing links to inspire you!


New to this community? Start here, friend!