Are you looking for some new ways to get your home organized? There are tons of amazing organizing products on the market, but it can be hard to tell which ones will actually work in your home.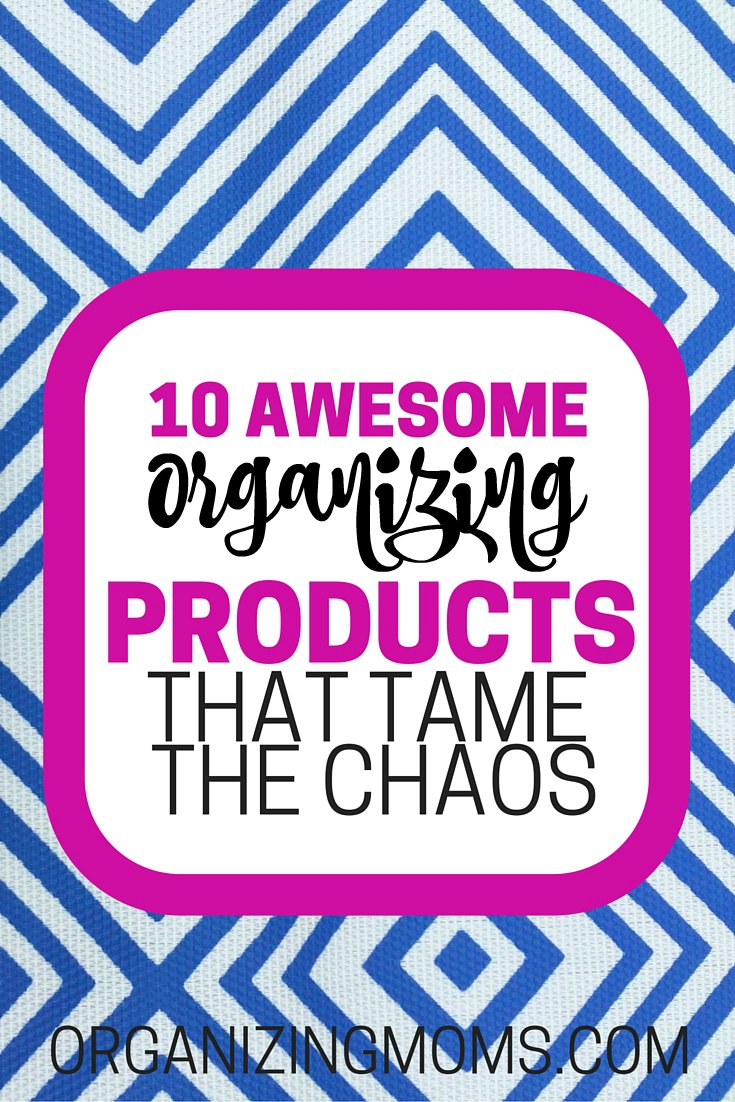 When it comes to organizing products, I try my best to find inexpensive or free solutions. However, there are a few organizing products that I've been using for years that have exceeded expectations and helped me to tame the chaos in our house.
10 Awesome Organizing Products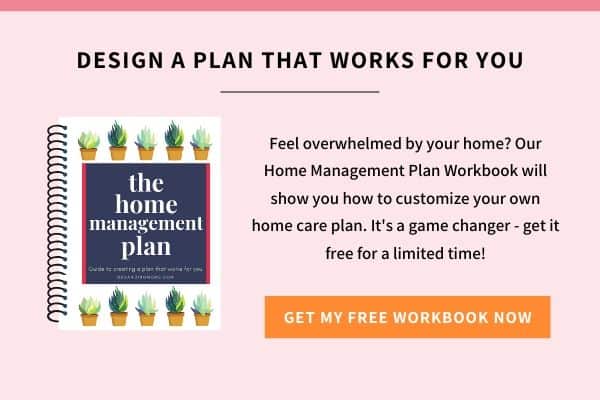 Heavy Duty 3-Bag Laundry Sorter Cart – This sturdy laundry sorter has made countless trips from our bedrooms to the laundry room and back. It's easy to push, durable, and looks just as nice as when we first bought it. I love that I don't have to carry dirty laundry from room to room, and all of the laundry sorting is done for me before I even enter our laundry room.
DecoBros Supreme Commercial Grade Clothing Garment Rack, Chrome
 – We have a garment rack in our laundry room right next to our dryer. I can't even begin to estimate how much time it saves me. As I'm pulling clothes out of the dryer, I can hang them up right away. Our clothes don't get as wrinkled, and having everything already hung up makes putting laundry away easy.
Totally Bamboo Expandable Utility Drawer Organizer
 – We have two of these in our kitchen, and we've had them for almost ten years. They're expandable, so you can make them fit any drawer in  your kitchen. We've used these drawer organizers in three different houses, and we've had them in all kinds of different configurations. They really help to keep kitchen utensils, silverware, and other kitchen gadgets organized.
Pop n' Store Decorative Storage Box with Lid – Collapsible – Large Mega Box – Black – 15.5″x8″x12.5″
 – I just started using Pop 'n Store boxes as part of my Realistic Linen Closet Organization project, and I'm hooked. These boxes are durable, yet decorative. The best thing is that they fold flat when you're not using them, so they don't take up a lot of space.
Sterilite 17511712 6-Quart ClearView Latch Box 12-Pack
 – We have Sterilite bins in all shapes and sizes. I like the bins with latches, because it helps to prevent spills. We use them to store toys, office supplies, electronics, socks, and shoes. Because they're clear, you can always see what's stored inside.
DecoBros Mesh Desk Organizer with Double Tray and 5 Upright Sections
 – I have used this desk organizer for years, and it's helped me to keep our most important papers organized. From time to time, I do a filing system declutter, and I love having the files I need easily accessible.
Lipper International Bamboo 10-Inch Single Turntable
 – We have a few different lazy susans in our kitchen, and they're helped us make the most of awkward small spaces. Right now, we have one in our tiny refrigerator, and we use another to store frequently-used cooking items in a cabinet next to our stove. They save us a lot of time that we would have spent digging around to find different items.
Organized Living Large Cabinet Shelf – Nickel
 – If you want to make more use of the vertical space on cabinets or shelves, this is a great solution. We a cabinet shelf in our cabinet for plates and bowls, and it seriously doubled our storage space.
InterDesign Cosmetic Makeup Caddy, for Storage Organization of for Health and Beauty supplies such as Lipstick, Nail Polish, Hair Clips, Jewelry, Clear
 – I don't have a lot of makeup, so this little storage bin is great for storing my cosmetics. It's pretty enough to be left out on the bathroom countertops, but I like to store it in a drawer under our sink. The handles make it easy to pull out when I need to use it.
DecoBros Supreme Over The Door 11 Hook Organizer Rack, Chrome Finish
 – If you're looking for more space to hang things like coats or towels, this is a great solution. We bought one of these to hang coats in our mudroom, and it's really helped to make the room look less cluttered. This hook organizer rack goes over the top of your door, so it makes use of wasted space on the front or back of the door.
More Organizing Products and Ideas
Block Out Clutter With Beautiful Room Dividers from Amazon
New to this community? Start here, friend!