After consolidating all of your Christmas decorations into one central location, or decorating for Christmas, you might realize that there are some supplies you need for the upcoming holiday.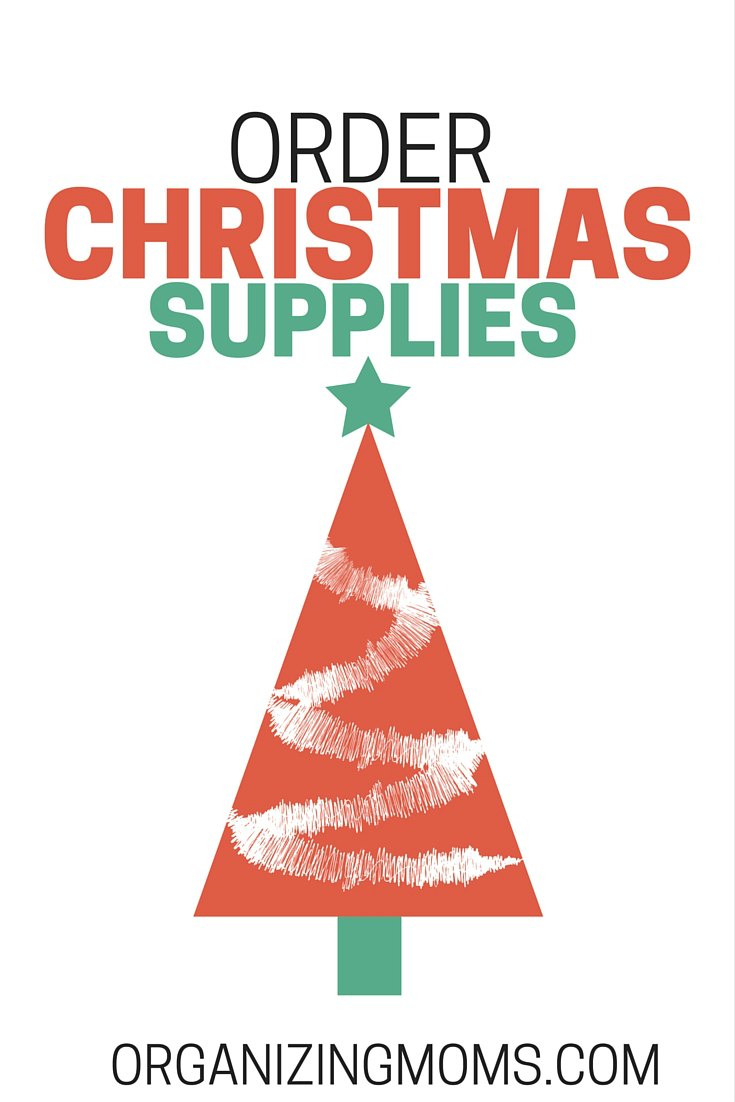 Take inventory of what you have, and consider ordering what you need online to save time and money. (Here's a guide to maximizing your online shopping savings)
Ideally, you won't have a need for any new supplies. Here are some supplies you might need for the upcoming season:
Christmas stockings
Christmas pajamas – especially if this is a tradition in your family
Supplies for advent calendars
Christmas cards
Baking supplies
Materials for homemade gifts
It's always good to be prepared for the holidays, and if you can do some of your shopping online, you'll save a lot of time!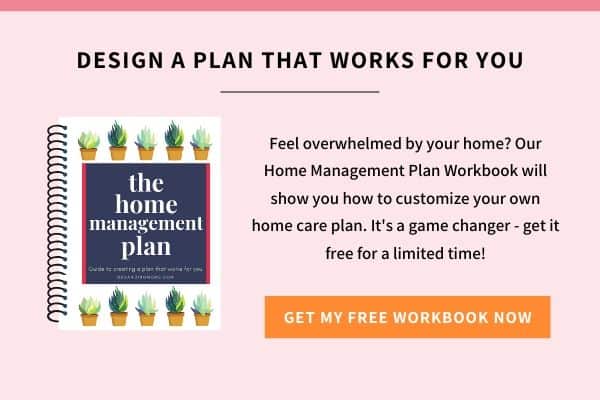 What supplies do you need for the upcoming season?
---
During October, Organizing Moms will feature 31 things you can do to prepare for the holidays. Preparing for the holidays can be a lot of fun, and it can help you get things done in advance so you can enjoy the holidays more.
However, if you do try to do all of the things in this series in real-time, you might drive yourself crazy. If you want to follow along and complete the tasks, that's completely fine, but no pressure. This is supposed to be fun, and help you prepare. If you want to skip some things, skip them!
A better approach would be to read along with the series, and use the things that you think would be helpful to you. Bookmark the Preparing for the Holidays page so you can reference it later.
To see links to all of the posts in the series, go to the Preparing for the Holidays page. If you'd like to get regular updates from the series delivered to your inbox, sign up for the Organizing Moms newsletter!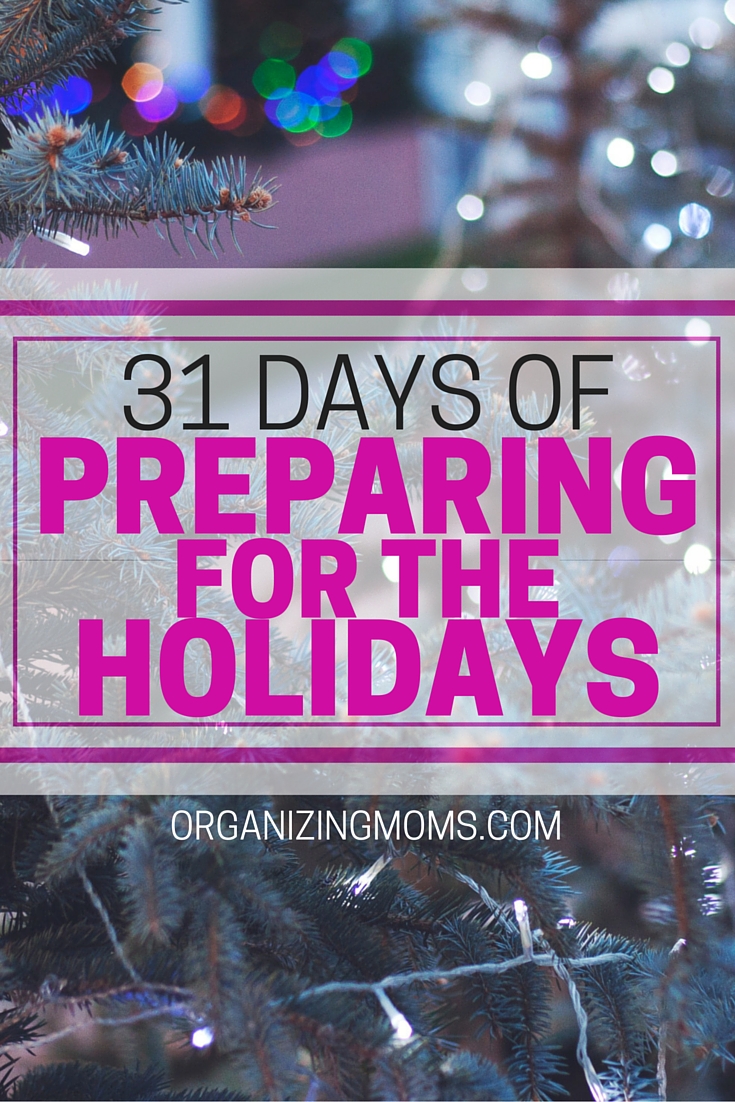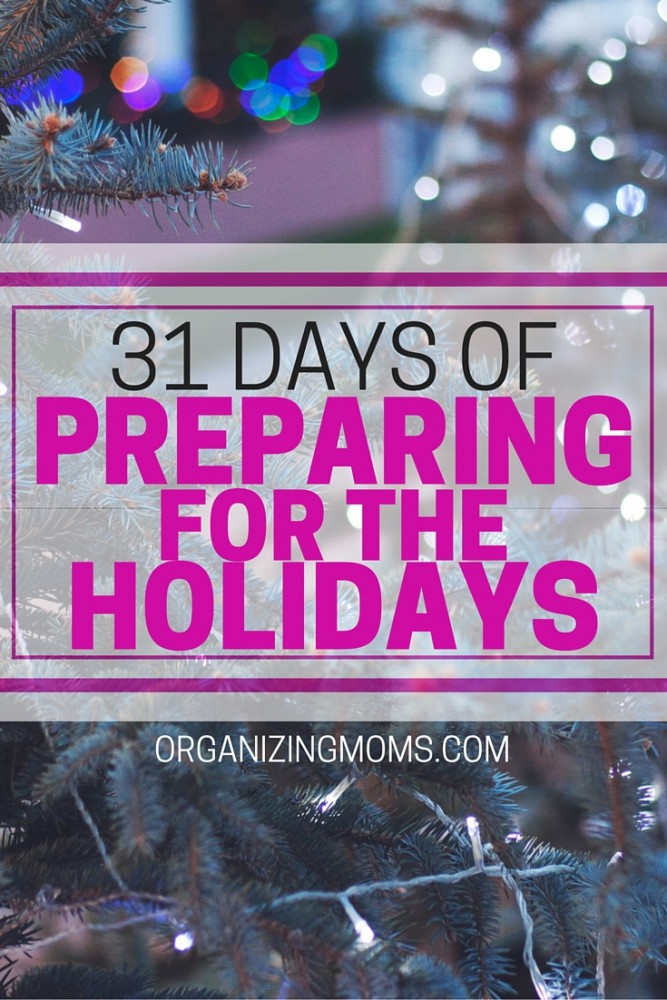 New to this community? Start here, friend!