Are you getting ready for a trip to the beach? If you're like most moms, preparing for trips takes a lot of work and advanced-preparation.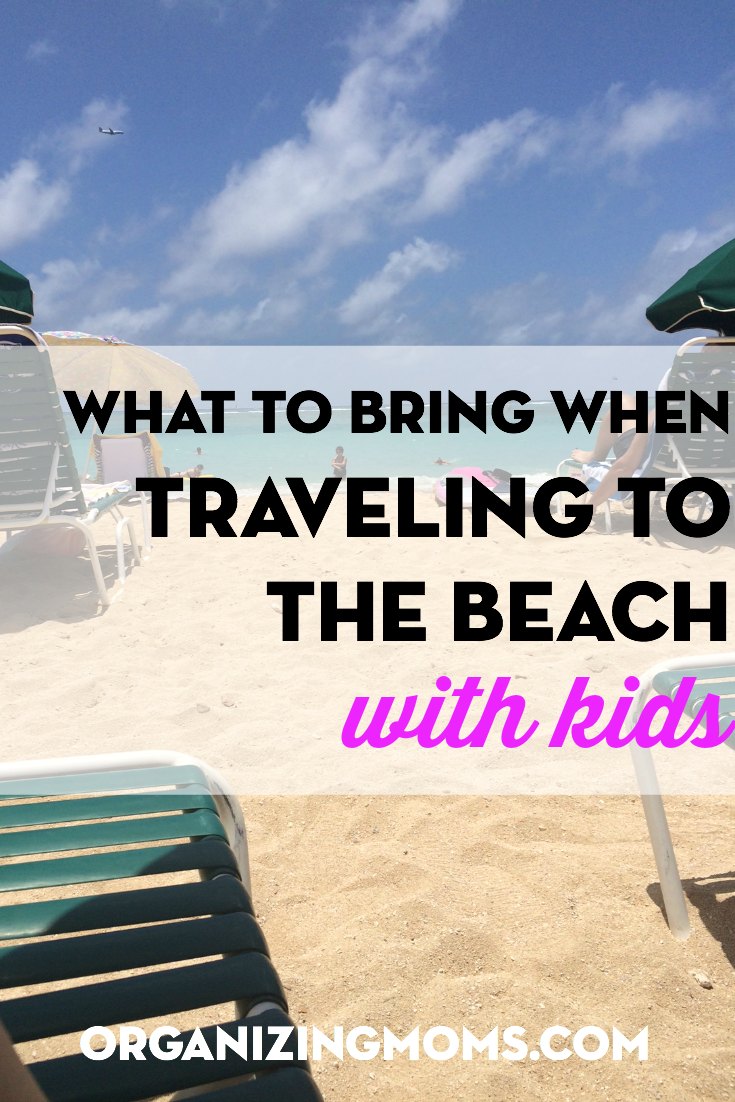 One way to streamline the process of packing for any trip is to keep a list of items that you always need to bring with you saved on your computer. However, unless you're traveling to the beach or a place with a pool, you might not need beach-specific items.
Here are some of the things we've brought with us on recent trips:
Organizing What To Bring When Traveling to the Beach With Kids
Floppy, waterproof hats and sunglasses. I found some great hats at Costco this year, but I always order sunglasses from Amazon.
Crocs for the pool. Watershoes for the beach.
Sunscreen. We order a 3-pack of spray sunscreen and a sunscreen stick. That usually lasts us for a whole trip, and everyone in our family uses the same sunscreen (even though we buy the stuff that's formulated for kids).
Plastic utensils and cups. This is especially important if you'll be eating on the go, or staying in a hotel.
Stuff for easy hotel-room meals: Easy Mac cups, Cheerios cups, applesauce pouches, mandarin oranges, shelf-stable milk.
One or two toys. The last time we traveled, we brought a new Cars Duplo set, and it kept our kids occupied in our hotel room. We also let the kids play with some of the items in their carry-on bags.
Two swimsuits and swim shirts for each child. Just in case one suit gets ruined, it's nice to have a backup. Swimming suits can be an expensive purchase if you're buying it from a hotel.
Beach toys. If you have room in your suitcase, it's nice to bring these along for the beach. You can also play with plastic cups – they're great for making really neat sand castles!
For more packing organization ideas, check out these posts: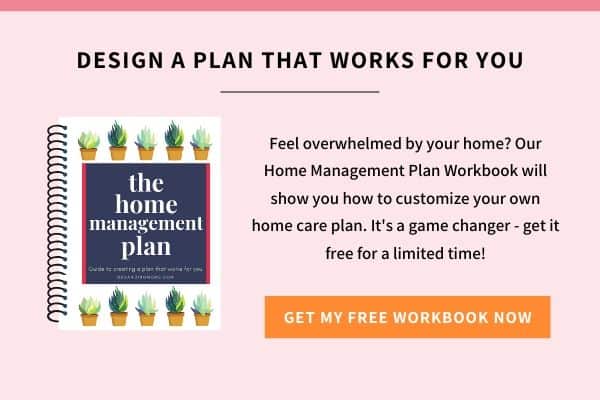 Organized Suitcase Packing When Traveling With Kids
The Ultimate Carry-On Bag for Preschoolers
I hope these ideas helped! If you'd like to receive more organizing tips in your inbox, please subscribe to the Organizing Moms newsletter!
New to this community? Start here, friend!