Are you planning a big trip with your kids? Are you looking for ways to streamline the process of getting ready? Do you want to make sure you'll easily be able to find what you need once you reach your destination?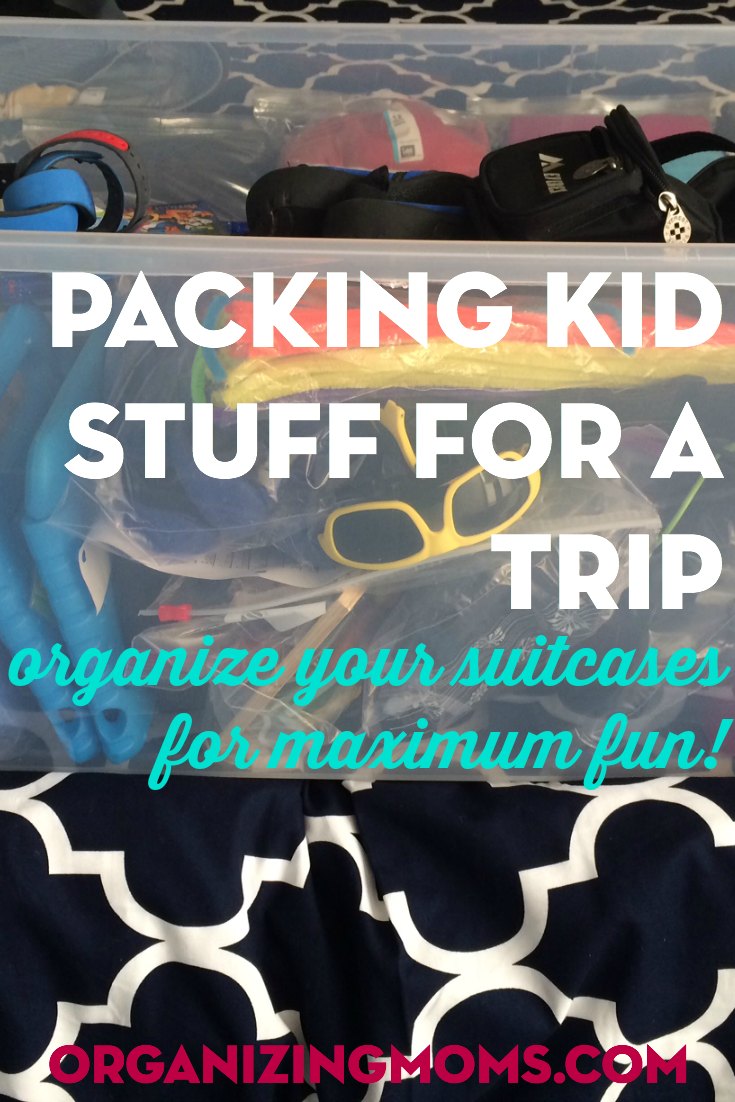 Packing our kids' things has always been tough for me. It's hard for me to wrap my head around all of the things we need to bring, and I'm always worried we're going to forget something essential, which will make our trip much more difficult than it needs to be.
When our kids were a few years younger, I started developing a system to streamline our suitcase-packing process. I'm sharing it here, in hopes that it will help other parents as they prepare for trips.
Tips for Packing Kid Stuff for a Trip
I like to start packing for a trip about two weeks before we leave. In the beginning I do a lot of planning and list-making, and I set aside a few things to pack. Here's what I do: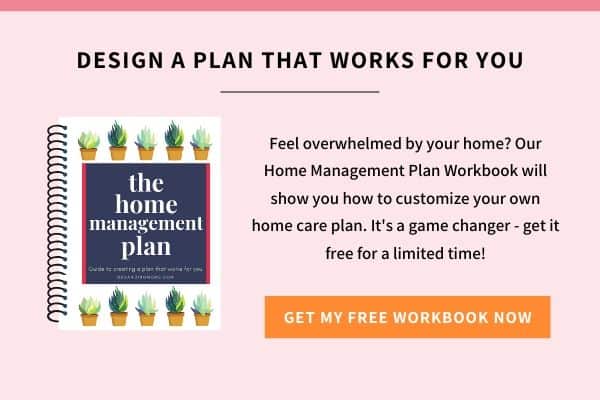 Make a list of everything you'll need to bring. Then, save that list to your computer. That way you can use it again for your next trip. As your kids grow, and your needs change, you can make modifications. I include everything the kids will need, and everything the adults will need. I print the list, and check off items as they are added to the suitcase. I also add new items as I think of them.
Start a trip box. I just use a regular cardboard box. As you're getting ready for the trip, add items that you don't need to use until the trip to the box. That way, you'll be able to find them easily when it's time to start actually packing the suitcases.
Set out complete outfits for all children. Include things like tops, bottoms, underclothes, and socks. Make sure you have complete outfits.

Put all of the outfits for the kids in zip-top bags. Seal the bags, and label them for each child. When you are traveling, children will be able to find their own clothes and get dressed. If your kids aren't old enough to dress themselves, you'll be able to find their outfits easily without a lot of digging around and matching things up. We did this the last time we went to Disneyworld, and it was great. Our three-year-olds were able to pick out their own outfits, and they were so proud of it!
Put anything that might get wet or leak into a zip-top baggie. I put swimsuits, toothbrushes, shampoo, diaper ointment, food, and many other things in zip-top baggies. I also include some extra baggies in our suitcase for our return trip.
Pack pajamas and toothbrushes last so they're at the top of your bag. Anything you might need when you first arrive at your destination should be packed last so they're easy to get to.
Consider packing clothes and toiletries that are on their last leg. You can use them up, and dispose of them while you're on your trip. This will free up some space in your suitcases for the return trip.
Bring a small bottle of detergent and quarters if you plan to do laundry at a laundromat.
I hope these ideas will make your suitcase packing a little bit easier. Enjoy your trip!
Looking for more ideas for Traveling with Kids? Check out these articles:
Disney Tips
What to Bring in the Park – Disney Advice
Activities for Kids to Do While Waiting in Line
Travel With Kids
The Ultimate Carry-On Bag for Preschoolers
Organizing Stuff for Your Trip to the Beach with Kids
Summer Trip Planning Guide – Traveling With Kids
A Simple Trick for Organizing Travel Documents
Preparing for Travel With Kids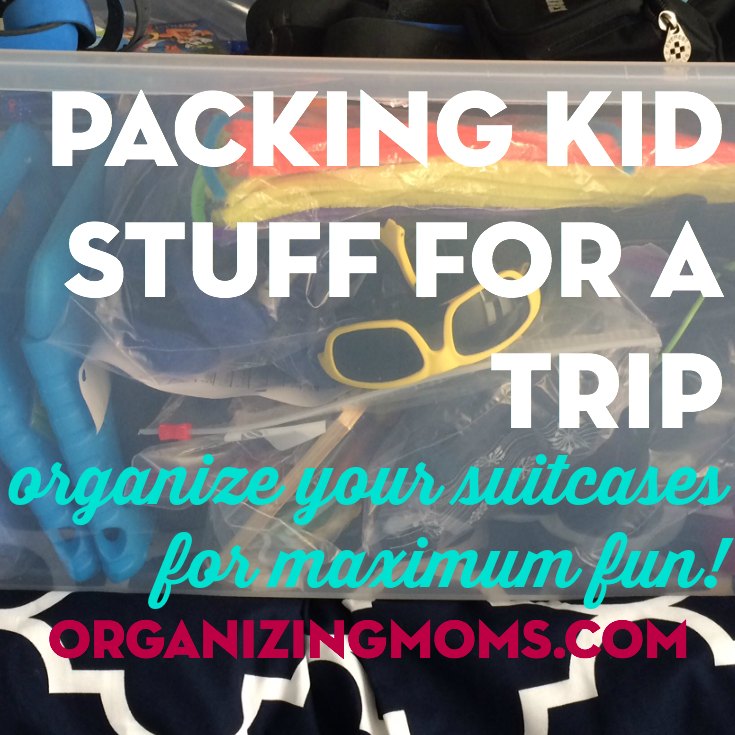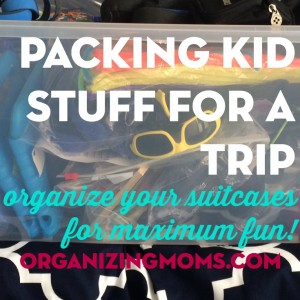 New to this community? Start here, friend!