Have you ever wished that you had more time to volunteer, or more money to donate to organizations in your community? It can be tough for people to find time or financial resources to help others, but almost everyone has something that can be helpful:
Clutter.
Even though the word clutter has a negative connotation, we can use our clutter to benefit our community.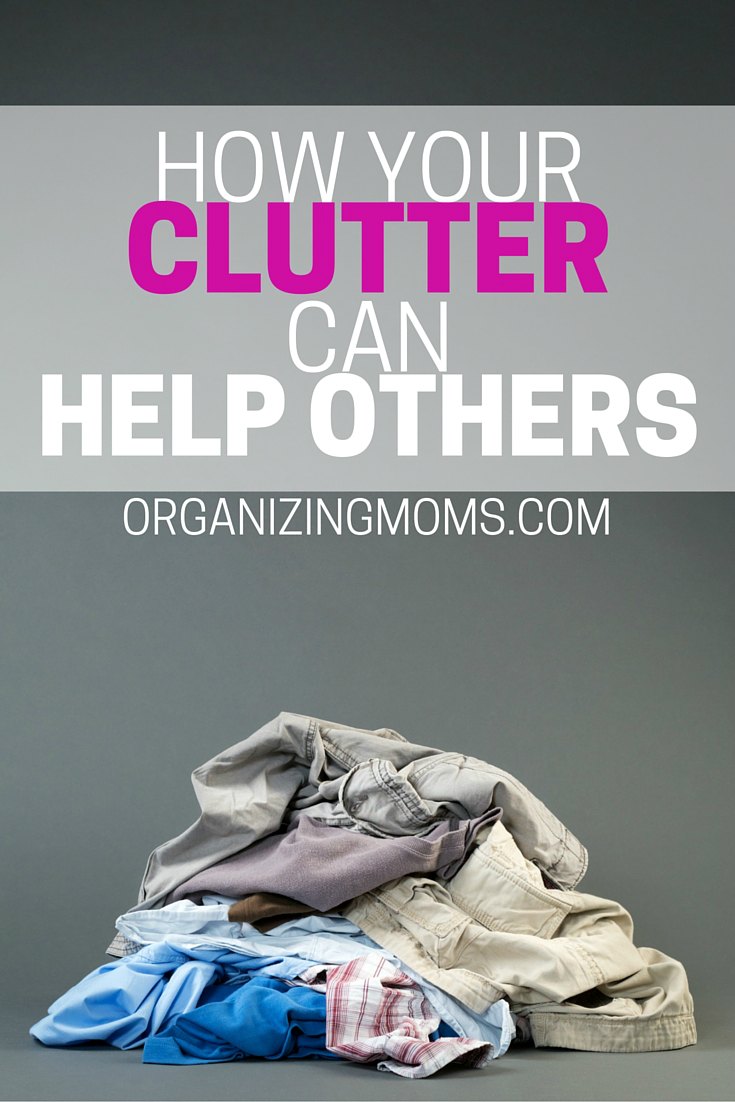 One of the easiest ways to get rid of clutter is to donate it. The sooner you get clutter out of your house, the sooner it can be used by others who actually need it.
Selling your stuff takes more time, but sometimes earning some extra cash for your clutter can be a good motivator.
How Your Clutter Can Help Others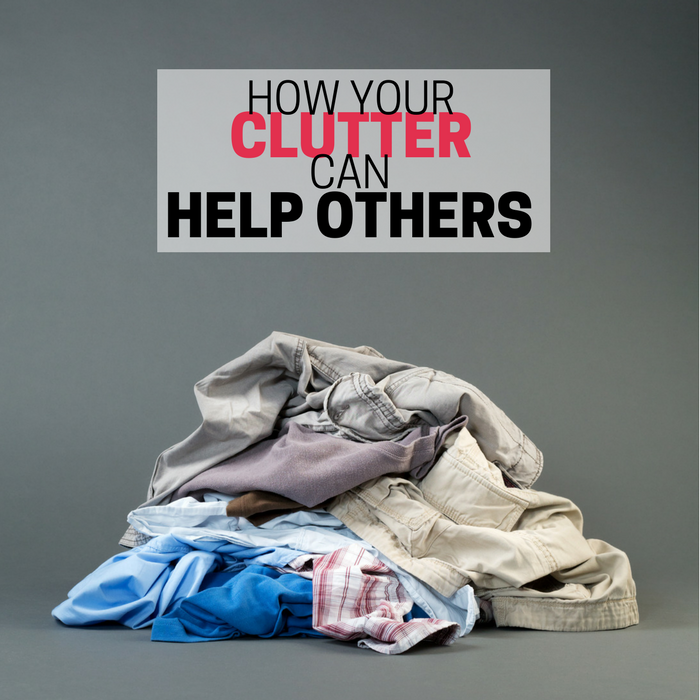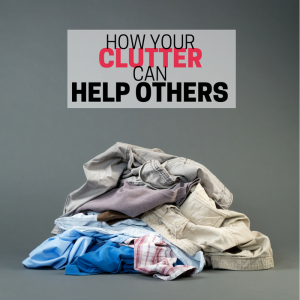 Imagine Who Could Use Your Stuff
The book, I Used to Be So Organized: Help for Reclaiming Order and Peace by Glynnis Whitwer, included a helpful method for thinking about getting rid of extra clothes. When the author is trying to decide whether or not to donate something, she pictures a single mom who needs to provide for her daughter.
The mom has a job interview, and she needs something professional to wear. Wouldn't it be nice if this mom could find something like the clothing in our closets in a thrift shop? If we knew this mom, and knew she needed clothing, wouldn't we give her these items we never wear?
Thinking of those who could use the unused items we're holding on to can help us to get rid of them. An old air conditioning unit we keep in the basement might never be used, but if we donate it, it will find its way to someone who needs it.
Fill Immediate Needs in a Buy Nothing Group
Many communities have Buy Nothing Groups or Freecycle groups where you can request or give away items for free. If you're trying to declutter, these groups can be a great resource.
I've used my Buy Nothing group as a tool to give me decluttering ideas. Whenever someone posts an "ask" for something, I'm more motivated to get rid of it because I know for sure that there's someone out there who needs it.
You can also post "gifts" in Buy Nothing groups, and if someone wants the "gift" they respond to your post.
An added bonus of the Buy Nothing group, is that the people who are asking stuff will often pick it up from your home. 
Click here to learn more about Buy Nothing groups.
Donating Helps The Second-Hand Economy
Donating or selling used goods also strengthens the second-hand economy in your community. As the inventory of available second-hand items in a town grows, people start to see buying second-hand as a viable option. When people know that there's a good chance they'll be able to find something used, they'll change their shopping habits and try to buy used more often to save money. This helps people in your community, and keeps things out of the landfills.
Your community needs your clutter. Even your stained t-shirts could be put to good use. This interview on Clutter Interrupted Radio might help you find more things in your home to donate that you previously would have thrown out. I know I was shocked to find out that so many things I would have felt guilty about donating could actually be used by local organizations.
Looking for more ideas?
Click here to see more ideas for getting rid of the stuff you declutter. 
FREE 10-Minute Tasks to Help You Declutter & Organize!

Get realistic, easy decluttering & organizing task checklists delivered to your inbox each week when you sign up for the Organizing Moms newsletter. Join over 8,000 moms who want less stress, less mess, and a more organized life!
New to this community? Start here, friend!