Wish your family could travel more, but the expense is holding you back? Families Fly Free will teach you how to maximize your miles and points so your family can fly for free and make priceless travel memories together!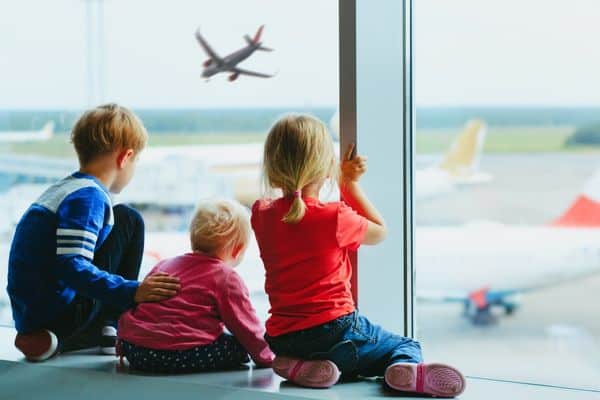 In this article, I'll give you my Families Fly Free review and tell you how the membership works, why I joined, and how you can join too so you can start flying your family for free.
But before I begin, I want to disclose that if you sign up for the program via my link, I will receive an affiliate commission.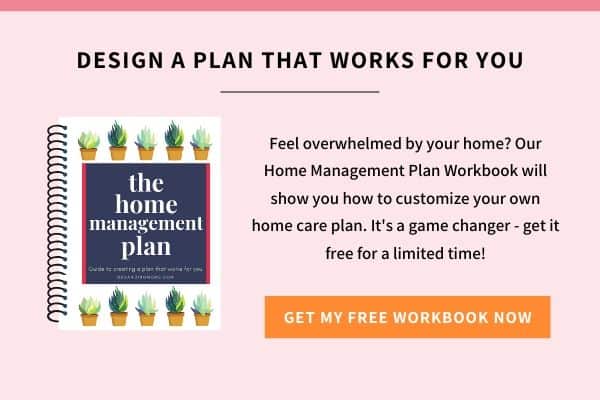 I also want to tell that I am a huge fan of Families Fly Free, and about 6 months after joining the membership, I started working for the company as a content manager. Because of my experience working for the company, I've been able to learn more about everything that goes in to supporting Families Fly Free members, which made me love it even more!
I'm excited to share about my experience with Families Fly Free!
Families Fly Free Review
Families Fly Free is a membership program created by travel expert Lyn Mettler.
A long-time travel journalist, Lyn figured out a simple method for flying her own family for free 6 times a year, and decided to teach other families how to do the same.
Her goal is to get as many families to fly for free as possible, and she does that by teaching people her simple fly-free method in her Families Fly Free membership.
I've been in a member for a year, so I've been able to try out the system to see how it works.
Now that I've used the program for a while, I can see that it's an amazing value to anyone who wants to travel with their family.
When I first signed up, I was worried the system might not work for us.
Because of our kids' sports schedules, and work commitments that sometimes make it hard to plan trips in advance, I was concerned that our lack of flexibility would make the program difficult for us to use.
I never should have worried!
Families Fly Free ended up being perfect for us because it is flexible and easy to use.
Using what we learned in Families Fly Free saved us a TON on airfare in the last calendar year.
Read on to learn more about our experience with Families Fly Free…
Quick Links to Information in My Families Fly Free Review
Why We Joined Families Fly Free
Since 2014, we've lived far away from our families in Illinois.
Traveling back home to see them during the summer was a big expense for us.
While we didn't need to pay for hotels since we were staying with family, we had the extra expenses of transportation to and from the airport, rental cars, and 4 round trip plane tickets during the expensive summer peak travel times.
Not to mention all of the other little expenses that added up during our trips.
When it was all said and done, we'd be lucky if the trip cost under $3,000.
Our parents were super generous and sometimes gifted us our airfare, but it didn't feel right for them to pay for our plane tickets.
So, at the end of 2021, I decided to make it my mission to get better at using travel rewards so we could reduce that big annual travel expense.
Our kids were a little older at that point, and we wanted to start taking family vacations to other destinations too!
During my research into travel rewards, I listened to a podcast where Lyn Mettler, the founder of Families Fly Free, shared how her family flew free multiple times a year. And I was hooked!
This sounded like the solution I had been looking for!
So, I signed up for one of Lyn's free webinars about How to Fly Free, and that helped me fully understand the membership.
At that point I looked at how much we typically spent on our summer trip to Illinois, and compared it to the cost of the membership.
It was a no brainer – joining Families Fly Free and learning how to use travel rewards was going to cost way less than our $3,000+ trip!
Making Family Travel a Priority
While I wanted to save on our annual trip back to Illinois, I also wished we could travel to other places as a family too.
As our kids are getting older, I'm realizing that we don't have too much more time with them living at home with us!
I loved traveling when I was younger, and I wanted our kids to be able to travel too.
Plus, I knew that going on trips together would help us build memories, create shared experiences, spend quality time together and learn about different cultures, customs, and ways of life.
When I was evaluating whether or not to join Families Fly Free, I imagined all of the places we could travel if cost wasn't an issue.
Being able to travel together would be such a gift to our family!
Prioritizing the experience of travel over other expenses felt like the right thing to do.
Twenty years from now, our children probably won't remember the toys we bought them for their birthdays, but they will remember unique travel experiences we shared as a family.
I love what Families Fly Free member Melissa had to say about prioritizing experiences over things as it relates to prioritizing travel and joining the membership in the video below: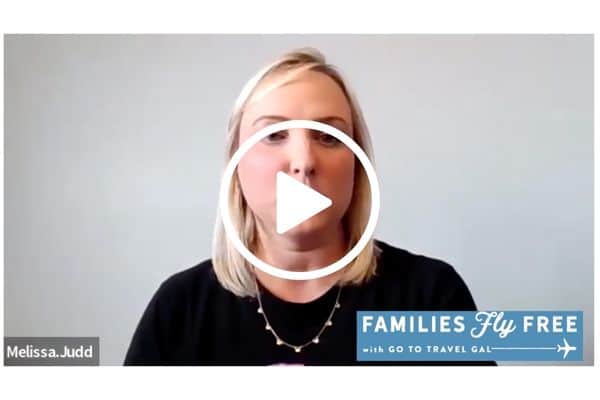 Hear what Melissa says about prioritizing travel experiences over things.
How Much Families Fly Free Has Saved Us So Far
In our first year in the membership, we saved just over $6,300 on flights, hotel reservations, and rental cars!
We did our regular summer trip and booked 3 additional flights for all 4 of us – to Denver, New Orleans and Florida.
We've also done several local trips and used the travel hacks we learned in the membership to make them much more affordable.
I'm hoping we'll be able to fit in a trip to Utah to visit some of the National Parks this fall!
Just last month we used what we learned in Families Fly Free to stay in a hotel on the San Antonio Riverwalk for free. That alone saved us almost $300!
Families Fly Free Member Savings – Testimonials
I'm not the only one who has been able to save thousands on travel because of the membership.
Via the Families Fly Free community, I've been able to learn about trips that other members have taken.
Some popular family destinations are Hawaii, Disney, San Diego, Grand Cayman and many different National Parks.
Check out how other people in the membership have been able to use what they learned in the videos below: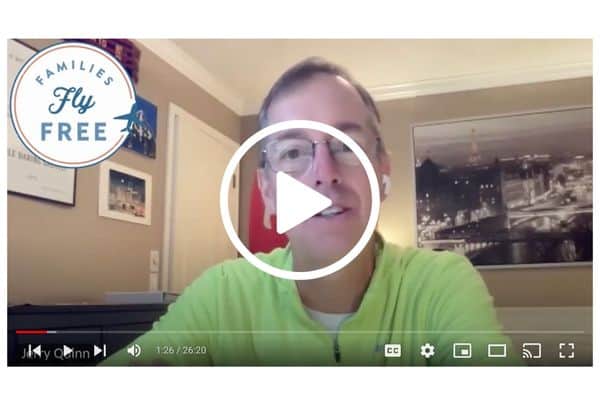 Hear how Jerry saw an 8x ROI free travel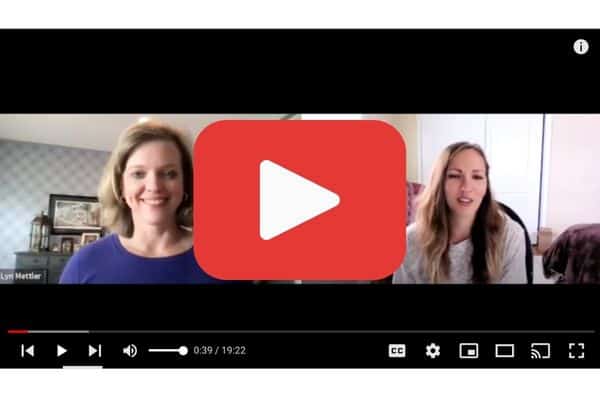 Flying a Family of 5 for Free with Krista
Who is Families Fly Free Right For?
If you're willing to invest the small amount of time to learn Lyn's simple fly free formula, and then implement it, this program is for you.
Families Fly Free works for families of all sizes.
Watch the video below where Carlos and Angelica talk about how the program worked for their family of 7…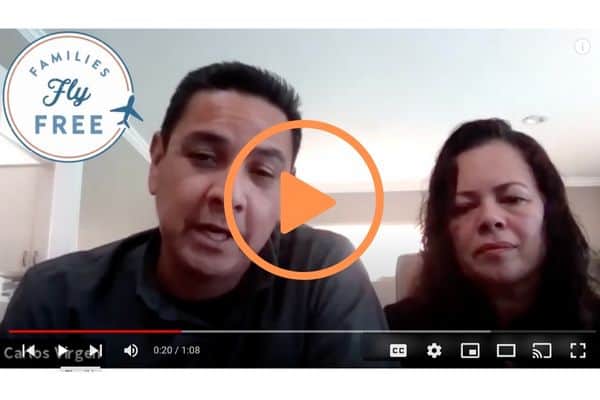 See how Carlos and Angelica Fly Their Family of 7 for Free!
Why Families Fly Free Might Not Be A Good Fit For You
If any of these describe you, the program may not be a good fit:
You won't take the time to watch the lessons in the membership and fill out your questionnaire,

You'd rather spend $400 on a plane ticket and be brand loyal to a specific airline than get a free flight,

You mainly want to travel to locations outside the US, Caribbean, Mexico/Central America, and Europe. And if that is the case, you should contact the Families Fly Free team and tell them about your situation. They may be able to help!
What Happens When You Sign Up for Families Fly Free
When you sign up, you get access to the New Member Getting Started Series that teaches you how to use the program, and how to use the fly-free formula, step by step.
All of the course materials are available online.
You can watch on your computer or on your mobile device.
When you sign up, you'll get detailed instructions that show you how to access everything.
You'll also be prompted to fill out a new member questionnaire. Don't skip this step!
The Families Fly Free team will use your questionnaire responses to build your customized plan.
Get Your Personalized Fly Free Plan
After you've completed the New Member Getting Started Series, fill out your questionnaire ASAP.
The Families Fly Free team will look at your answers and build you a customized plan based on your travel goals, where you're flying from, and which travel rewards you already have.
Implement Your Personalized Plan
Once you get your plan, it's time to take action!
Follow the steps outlined in your plan, and contact the team if you have questions.
They're there to help and make sure you understand your next steps.
Keep Learning About Travel Rewards in Families Fly Free
Once you have your personalized plan and you've started working on it, it's time to learn more about traveling for free!
The membership portal is full of lessons and resources to help you learn about travel perks and hacks to make your trips less expensive and more pleasant.
You'll also receive regular updates about new courses in the membership, travel deals and alerts, and more!
Start Flying for Free!
Soon after you begin implementing your plan, you'll know how to fly for free.
We took our first free family trip to Denver just 2 ½ months after joining!
And we flew there for free!
And once learn the process, you can rinse and repeat, using the fly free formula to book your trips.
Go here to learn more about Families Fly Free
Share Your Wins and Learn From Others in the Community
Now that I've been in the membership for a while, one of my favorite parts is the Community.
You can post questions, share about your recent travels, and get advice from others.
It's fun to have a supportive online forum where you can go to chat about travel topics!
What Surprised Me About Families Fly Free
When I signed up, I thought I'd get to take a class.
What I didn't realize was just how many different resources are included in the member portal.
Here are just a few of the resources that really helped me:
Members-only webinars and podcasts. There are webinars about travel hacks, destinations, strategies for getting good deals, and more. (I spend a lot of time driving kids to and from school and activities, and it's nice to be able to use that driving time to be more productive and learn about travel.)
Special series about how to save on rental cars and hotels. There are even webinars about how to stay free in popular hotel chains.
Organization tools. The Families Fly Free team created spreadsheets you can use to track everything related to travel. And there are even videos that show you how to use them and stay organized.
Being able to ask questions! If you have a question, you can email the Families Fly Free team, and they will actually help you! There aren't any other programs out there that offer personalized attention like this. Having the ability to ask questions and get help from someone who knows your unique situation is incredibly helpful!
No Need for Dozens of Cards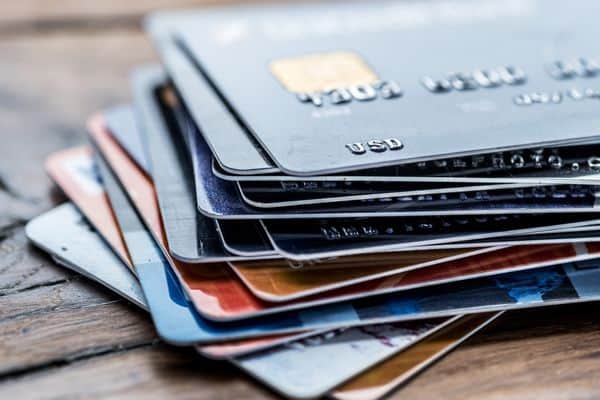 I was also surprised to learn that our family could travel for free without signing up for dozens of credit cards.
We've always been cautious about signing up for cards, so I was happy to see that we didn't need to apply for credit card after credit card to get the best deals.
Lyn's program teaches us to only use cards that offer bonuses that help fast-track us to earning enough points to cover the trips we want to take.
I learned how to make the most of our everyday spending by using travel cards (for things like dining, groceries, gas, etc.), choose credit cards that offer a flexible bonus points, and use Lyn's simple process to earn free Southwest flights.
This saves us money on annual fees, and keeps things simple!
What I Wish I'd Known Sooner
I wish I wouldn't have believed that I needed to be brand loyal to an airline in order to get frequent flyer miles.
I tried to accumulate miles with American, Delta, and Alaska Airlines through travel credit cards, but it never panned out for us to earn free flights, so I ended up giving up.
Before joining Families Fly Free, I was totally against flying on Southwest Airlines because they don't assign seats.
Traveling with kids already seemed stressful enough, and I didn't want to have to deal with the drama of trying to find us all seats together on the plane.
But once I learned Lyn's simple formula for flying free, I was blown away by how much free travel we could rack up by using Southwest points and the Southwest Companion Pass.
I wish I had learned Lyn's fly-free formula years ago.
I can't imagine how much we could have saved if we would have been members earlier!
Lyn and Families Fly Free Team
When you join, you also get access to the Families Fly Free team.
And they are all true travel experts!
If you have a question, you can email the team, or post your question in the community. They'll get back to you quickly with answers and helpful resources.
Stay Up To Date with the Latest in Travel Rewards
In the world of travel rewards, changes happen all the time.
And the Families Fly Free team makes sure to keep you up to date on program changes, deals, and sales that can impact your travel plans and budget.
Regular emails, community updates and text alerts keep you up to date with the latest important travel information.
Designed to Save You Money and Make You Money!
The Families Fly Free membership comes with a money-back guarantee.
If you don't save 2x the cost of membership, while following all of the recommendations in the program, they will issue you a refund.
Now that I've experienced Families Fly Free first-hand, I can't imagine how someone wouldn't save at least 2x the cost of membership in the first year.
And once you know Lyn's simple fly-free process, you'll be able to use the same tricks and tips over and over again to continue to save!
An Investment in Your Family
As you can tell, I'm a huge fan of Families Fly Free.
But you may still be wondering if the program is worth the cost.
Considering that the program is designed to pay for itself, I would definitely say yes!
Especially if you've been wanting to focus more on experiences than things.
You may have happened upon this blog because you're looking for a review of Families Fly Free, or you may be here because you want to declutter your space and get organized.
But if you've ever wished your family could experience more together and spend more quality time together, travel is the perfect way to make that happen.
And Families Fly Free gives you the tools to make it affordable and fun!
Ready to start traveling? Go here to learn more about Families Fly Free.
More Travel Resources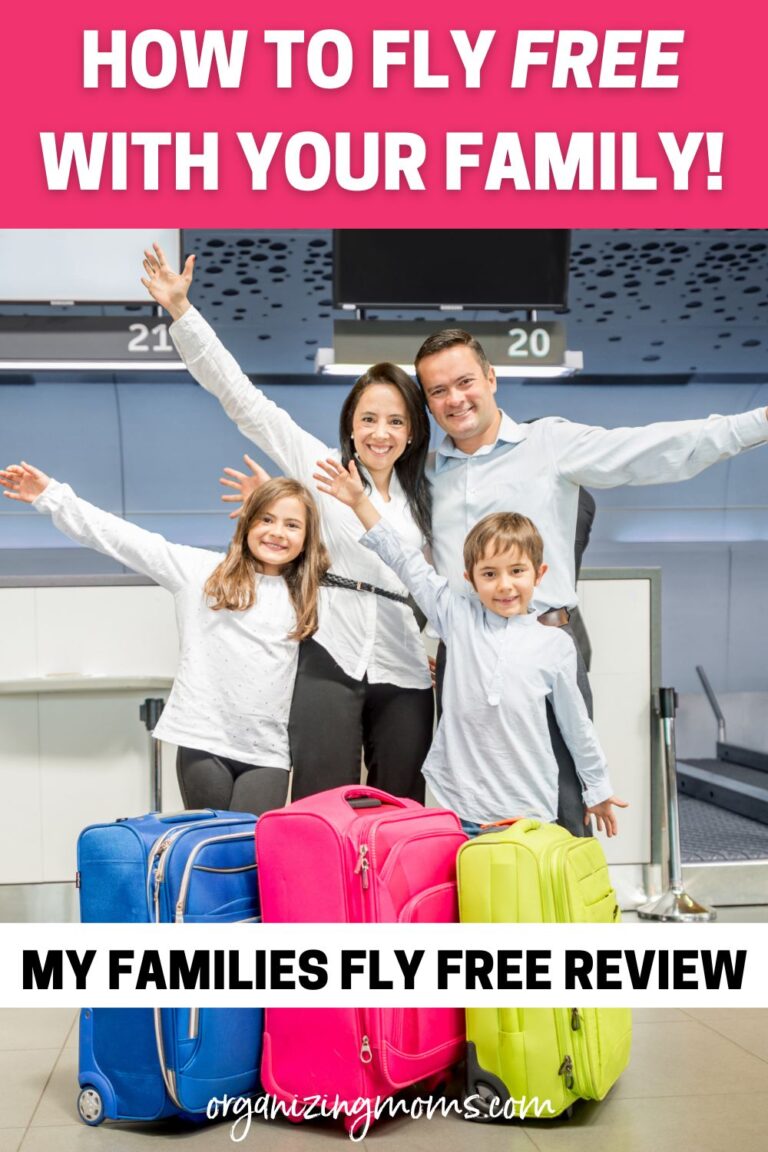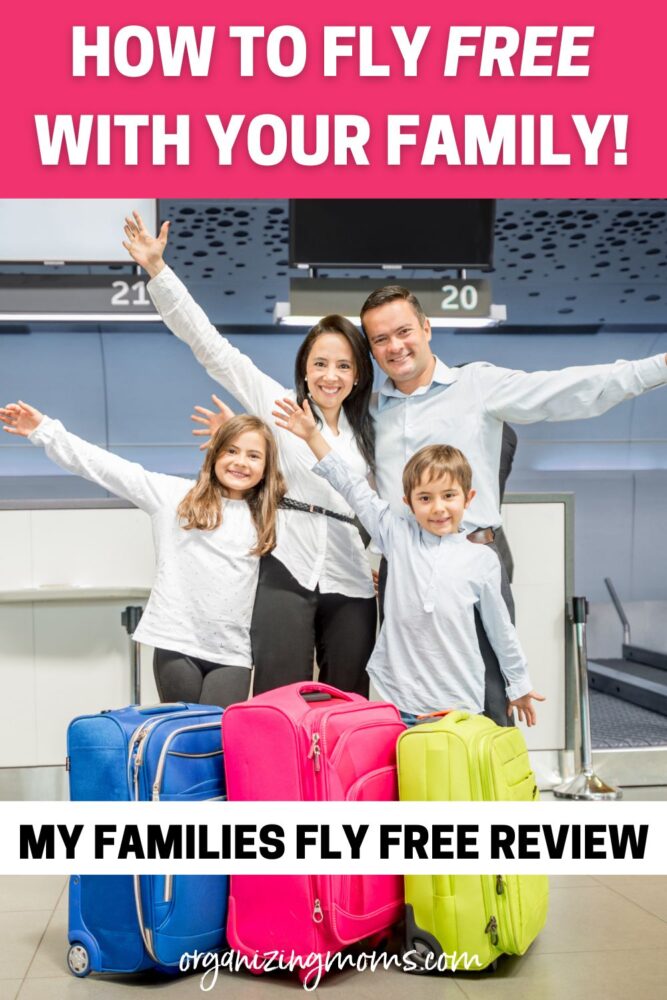 New to this community? Start here, friend!