Organizing a toy room and figuring out toy storage is not for the faint of heart. When you're faced with heaps and heaps of toys, games, stuffed animals, kid craft projects, and half-eaten snacks, it's easy to feel intimidated. Sometimes playrooms can feel more like disaster zones than fun places to play with toys!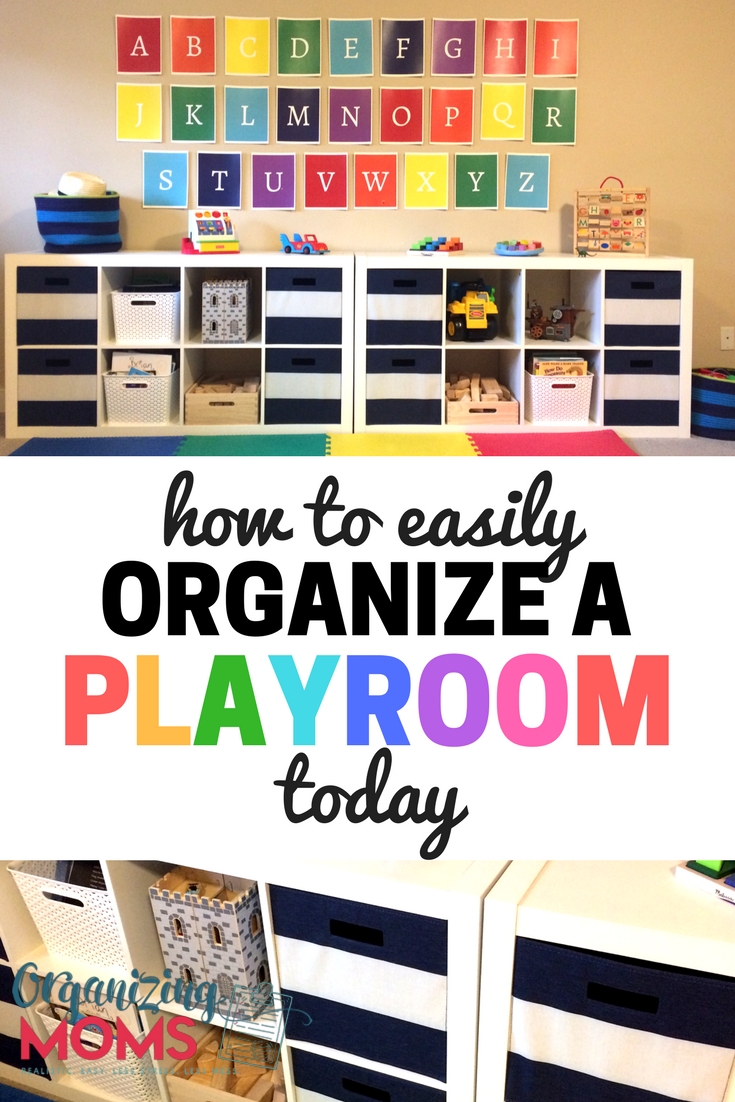 But if you have dreams of an organized playroom, you have to take action! Here's step-by-step instructions for how to organize a playroom:
Watch the Video – Step-by-step playroom organization
How to Organize a Playroom and Set Up Toy Storage

Start by de-trashing. Old snacks, wrappers, broken toys, ripped projects, dried-out glue, etc. Anything that's obviously trash gets removed first. This will clear a little space, and make the whole area smell a little better. 😉
Declutter. Decide which items you need to get rid of, and which items you want to keep. Involve your kids in this step if they're old enough! As you work, get the decluttered items out of the playroom so you can really see what you're working with.

Group like items together. This doesn't have to be perfectly organized – just grouped. Put all of the Legos in one pile, all the board games in another, Little People in a different spot, etc.
Assess your toy storage. Trying to keep like items together, where will you store everything? On bookshelves, in bins, in baskets, on the floor? Figure out what will work best for all the items you need to store. Don't buy any new storage containers yet!

Put everything away in the toy storage you already have.
If you still have items that need to be put away or organized, look for toy storage solutions elsewhere in your house. This will save you a lot of money on bins and baskets!
If you still have items that need to be stored, look for playroom storage ideas and figure out which solutions you want to use.
Give the playroom a good cleaning and enjoy!
Keeping Your Toy Room Organized
Organizing a playroom takes time and a lot of work. Enjoy the results of your newly organized playroom (for as long as they last!).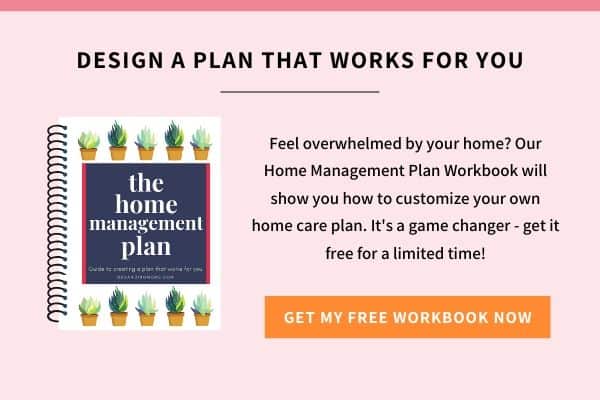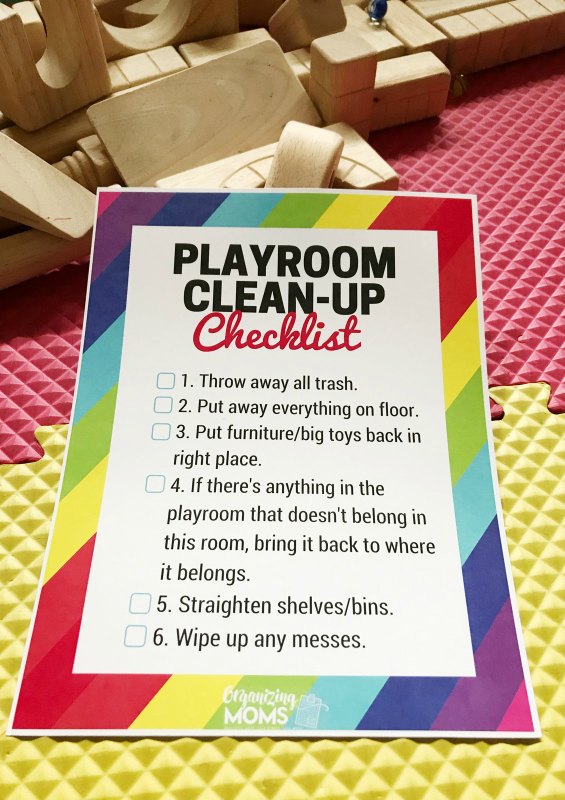 And,when things start to get messy again, you can use this handy Playroom Cleanup Checklist. You can download it when you subscribe to the Organizing Moms newsletter below:
Related Posts About Playroom Organization and Toy Storage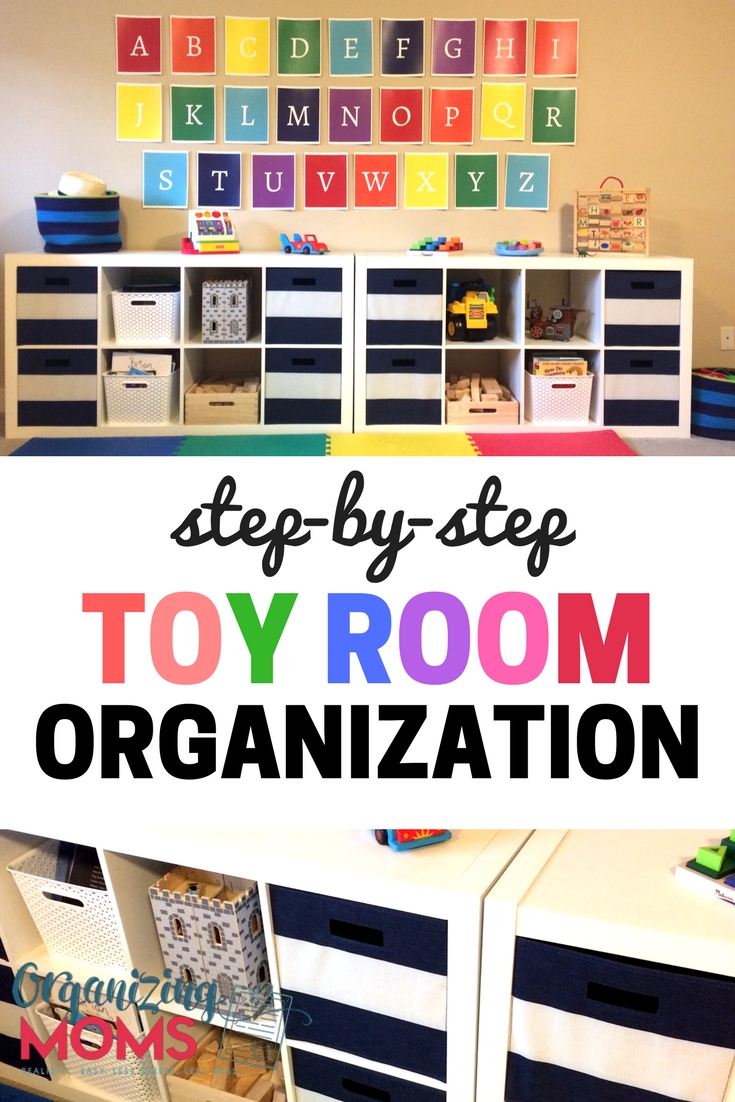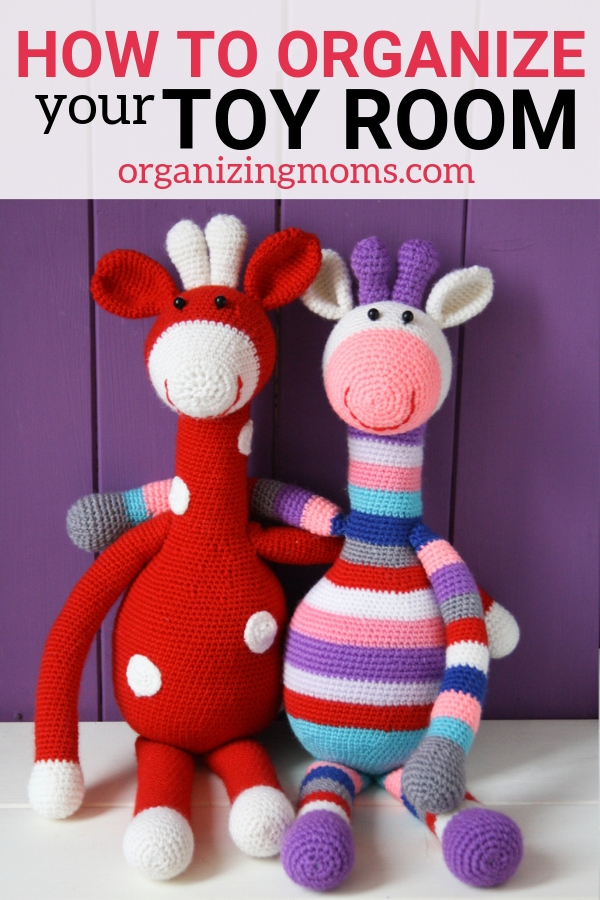 New to this community? Start here, friend!