Looking for summer activities for kids that won't cost an arm and a leg? This article is full of fun activity ideas that will add some variety to the long summer days.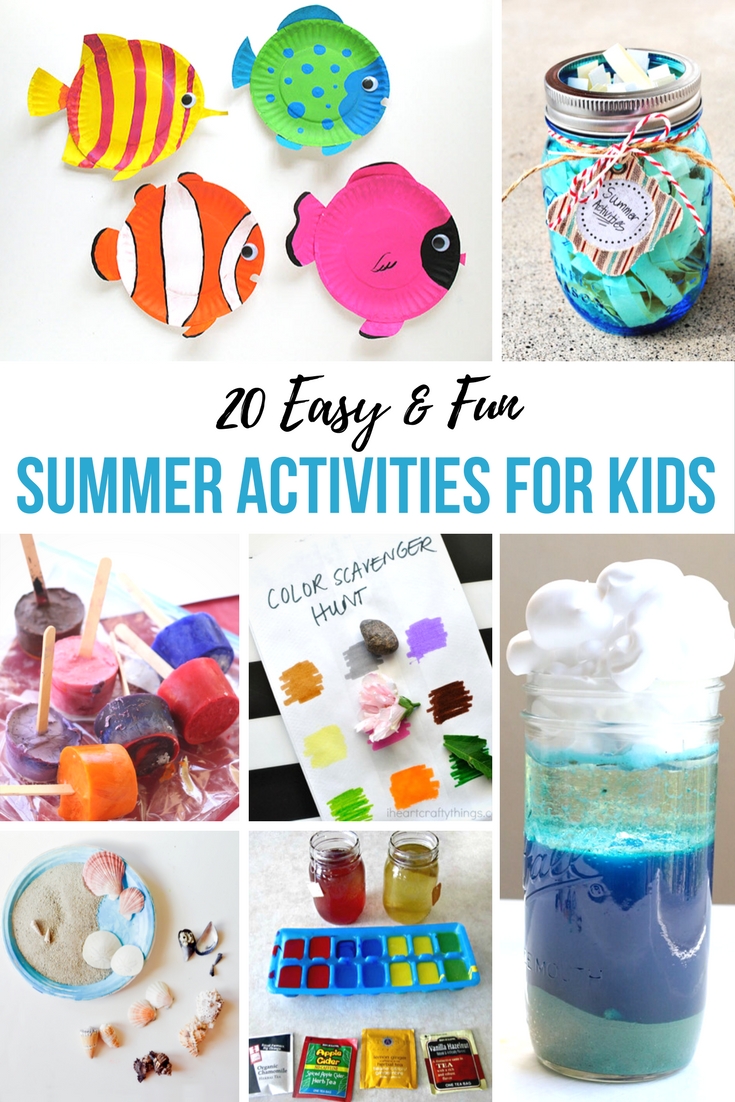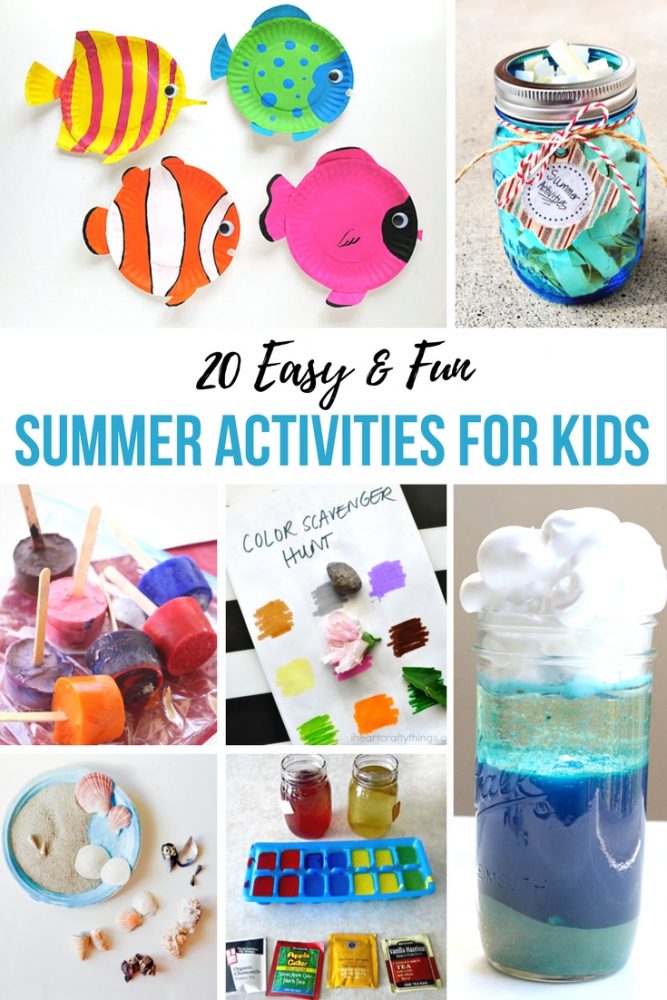 When I think of the summer months, I'm so excited to spend more time with my kids, get outside, and enjoy family adventures.
And if I'm being totally honest here…I also start to panic!
Now that my sons are older, they aren't napping, and they want to climb all the things. They're pretty good at playing independently, but they're still young enough that I need to keep a close eye on what they're up to.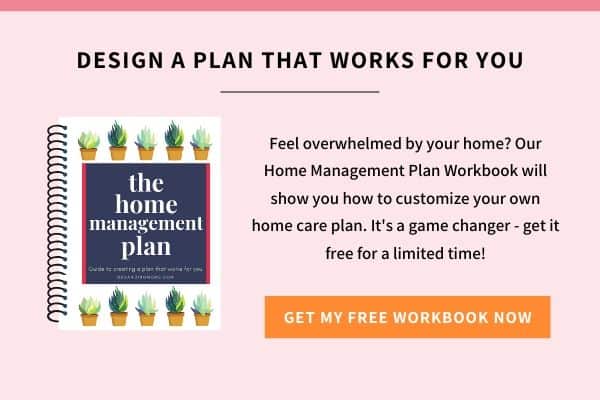 For me, it's really tough to come up with activity ideas in the spur of the moment. So, here's some things I've been doing to get organized for the summer that might help you too:
Make a summer calendar of events. Anytime you hear about something free or cheap going on in your area, write it down on your calendar. You don't have to go to any of the activities if you don't want to, but it's nice to have a consolidated calendar of events that you thought would be good for your kids.
Have a list of go-to summer activities. It can be things like going to the library, checking out a new park across town, use free passes for a local museum, going to the farmer's market, etc. When you're stumped for ideas, you can check your list!
Have the kids help you create their own list of activity ideas they can do at home. Some ideas would be…playing in the sandbox, playing with sidewalk chalk, blowing bubbles, reading stories, playing with blocks, riding bikes, etc.
Start the day with some basic chores. This summer our boys have 2-3 things they need to do each morning before they can go outside.
Save screen time for later in the day. This isn't for everyone, but it works for me. I try to save screen time for while I'm getting ready for dinner. We eat dinner fairly early, and it's often tough to get my kids to come inside while I'm cooking supper. Watching a kids show is a special treat for the kids, it helps them wind down, and it gives me time to work in the kitchen.
20 Easy and Fun Summer Activities for Kids
My kids love to do science experiments, projects, and crafts. I'm decidedly un-crafty, so this summer I put together a list of activity ideas for us to do at home. I'm sure we won't do one every single day, but I love that I have a pre-selected list of fun things to do that I can pull from as needed. Here's my list:
More Summer Activity Planning Resources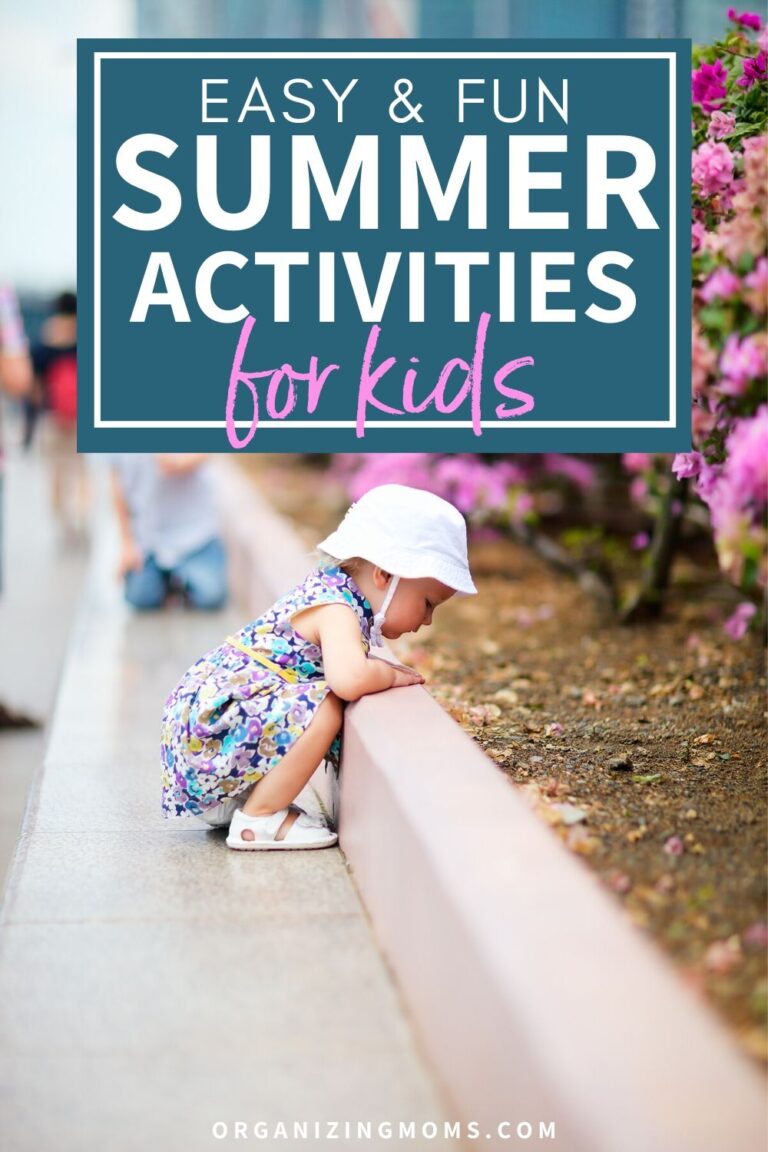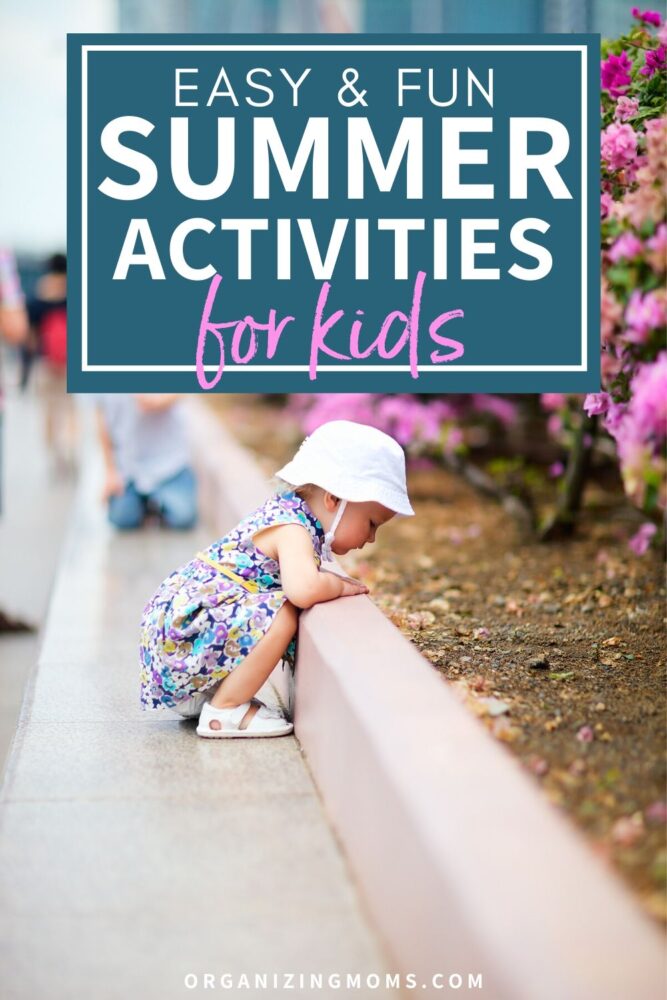 New to this community? Start here, friend!