Inside: Meal prep tips and hacks that make cooking dinner easy. Save hours this week, and feed your family food they will love (and eat!).
Are you tired of trying to figure out what's for dinner? Do you wish you could do more meal prep to make dinnertime easier? Do you end up using the drive thru or ordering takeout more than you'd like?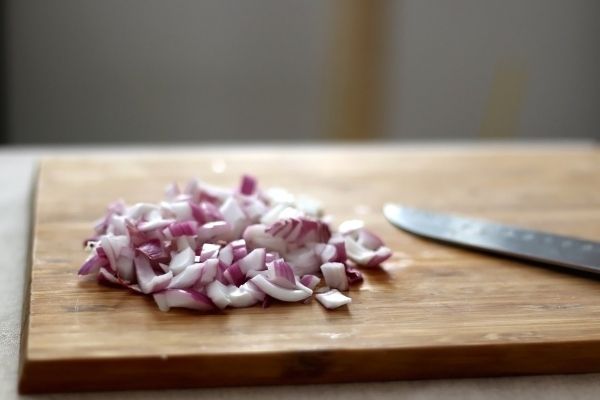 If you're like most people, at the end of the day there's little energy and motivation left to cook a complicated dinner. With kid activities, work responsibilities, and homework, it can feel impossible to get dinner on the table without resorting to spending money at restaurants.
This month I decided to really dedicate some time to figuring out the whole meal prepping thing. I've meal planned for years, but we rarely stick to the plan I put in place.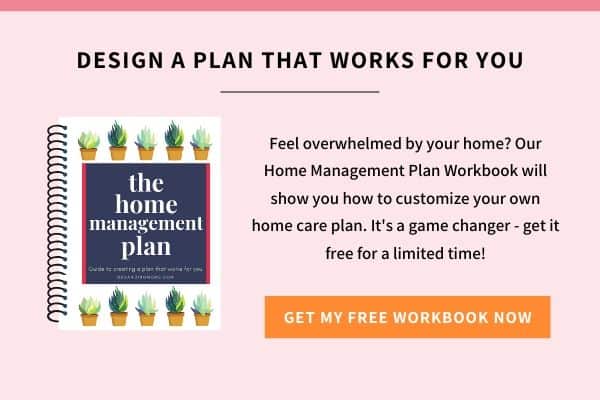 I'll start out the week by shopping for ingredients, only to get exhausted by midweek, and not end up using half of the stuff I bought.
Food goes bad, while we go to restaurants. It's not good for our pocketbooks our health.
I knew that if I was going to stick to meal prepping, I needed to make it EASY. I'd done once a month cooking sessions that lasted a whole day, and I never want to do that again.
After some serious experimentation, here are the things that have been working for us:
Meal Prep Tips and Hacks
This article is not a sponsored post. The products I'm recommending are ones I use and love. The links below are affiliate links – if you use them and make a purchase I may receive a small commission at no cost to you.
Start with a clean kitchen. Try to have all of the dishes clean and put away before you start. That way you can fill the dishwasher with dirty dishes as you go through the meal prep. That makes clean up a lot easier! Having clear work surfaces means less time re-arranging and making space for the different recipes you're putting together.

Create your own meal plan before you start. Putting together a basic plan for the week helps you know how to prioritize your meal prep activities. If you use a cute printable, like the one in the Organizing Moms Free Printable Library, you can display it in your kitchen so everyone in your family knows what's for dinner!
Do some prep work ahead of time if possible. If I have a few of the ingredients we'll need for the meal prep on hand, I try to do a little work ahead of time. If some of the recipes call for chopped onions, I try to work on that before I do the big meal prep. Having as much ready as possible before-hand makes the whole process go a lot smoother.
Use a good vegetable chopper.This is a total game-changer. I saw one of my friends use this when she was meal prepping, and I was sold. It has saved me hours and hours of chopping (which I'm not very good at!). The best part? You can clean it in the dishwasher! This is the one I use.
Shop for ingredients, and then immediately doing meal prep. This way, you don't have to put the groceries away, and you know you can find everything you need. If I'm using stuff I have on hand, I try to set it out on the counter before I leave the house to get the groceries (unless it's perishable). I shop, come home, unload the car, and get to work.
Use grocery pickup. I don't do this every time, but it's really an energy saver for me when I do. Our Wal-Mart just started doing grocery pick-up, so I order all of the ingredients I need for meal prepping, and then schedule a pickup time. If you'd like to try it out, use my referral link, and you'll save $10 on your first grocery pickup order from Wal-Mart.
Do your big meal prep a few hours before dinnertime. This is hard for me because I'm much more of a morning person, but when I've done my big meal preps in the late afternoon, I've also been able to throw one of the meals into the oven. That way, while I'm continuing to meal prep or clean up, our dinner is cooking. This also saves some space in our freezer!
Use a meal planning service. This is the piece of my meal prepping that makes the biggest difference. I've been using MyFreezEasy to put together our menus, and it's saved me a TON of work.MyFreezEasy lets you choose your own menu from a huge list of their freezer meal options. Then, it creates a customized grocery list and meal prep instructions for you. It tells you everything you need to do to prep your ingredients and then assemble your meals.
It usually takes me about 2 hours to prep 10 meals, and I also use one of the meals right away for dinner. The website claims that you can make 10 meals in just one hour, but I haven't been able to do it that fast.
Considering that it normally takes me 1 hour just to prep one meal though, I'm thrilled with the time savings! Doing meal prep with MyFreezEasy saves me over 5 hours a week.
And, because all of the meals are freezer meals, I don't have to worry about wasting ingredients. If we end up changing our plans and don't eat dinner at home, our freezer meals won't go bad, and we can easily use the meals at a later date.
Another bonus is that my kids actually like the recipes I'm making. They can be picky eaters, but so far they've given most of the meals I've made with MyFreezEasy a thumbs up! Their favorites so far have been the Chicken Piccata and the Beefy Totchos.
I've tried a lot of different meal planning services, but MyFreezEasy is definitely my favorite because it's so easy to use, and the food gets eaten by my family.
Related: Meal Plan Organization: Tips to Simplify Your Routine
Looking for more kitchen and meal prep tips? Check out these articles:
Kitchen Gadgets I Won't Declutter
The Best Kitchen Organizing Tip
10+ Ways to Make the Most of Your Instant Pot
WANT TO REMEMBER THIS? SAVE Meal Prep Tips That Will Save You Hours This Week TO YOUR FAVORITE PINTEREST BOARD.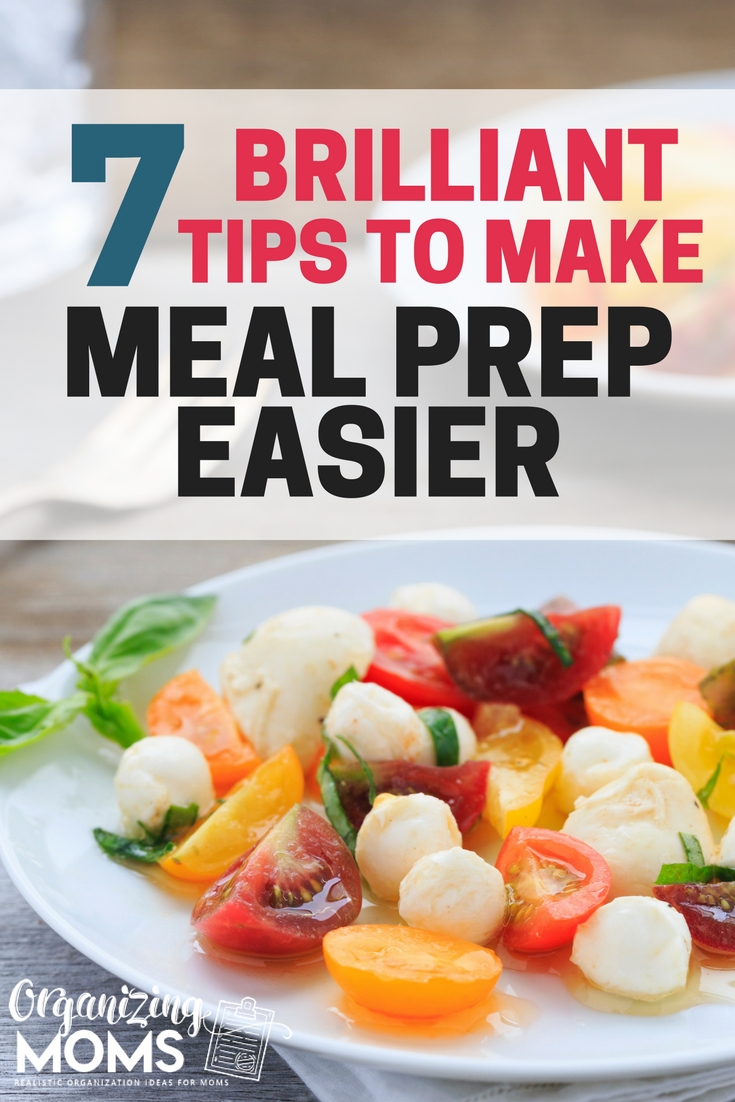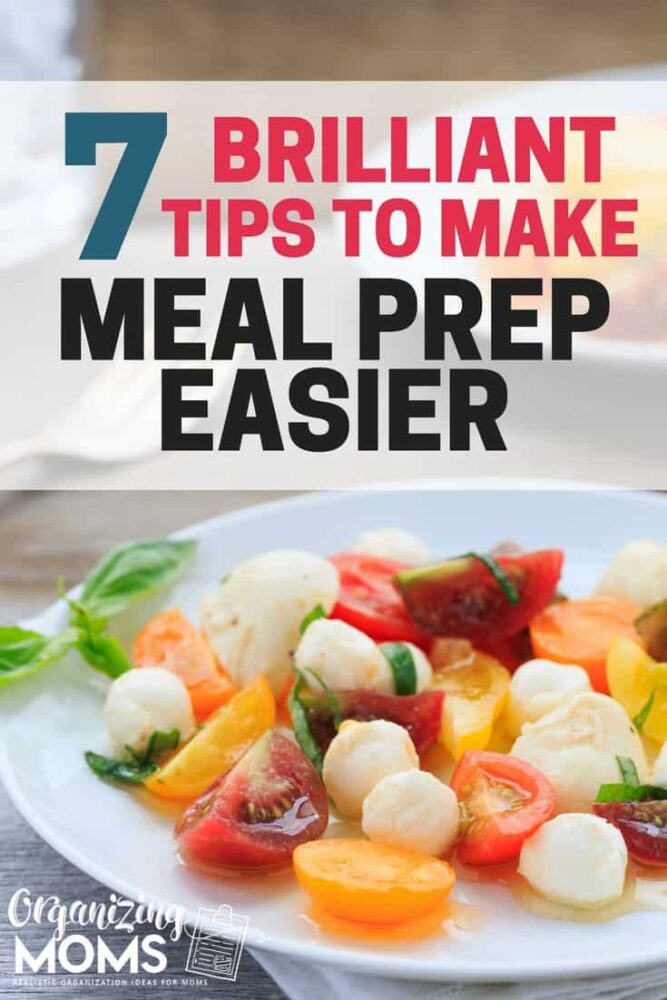 New to this community? Start here, friend!