Looking for some playroom baskets to organize and transform your room? Organizing with baskets is a great way to tackle toy clutter.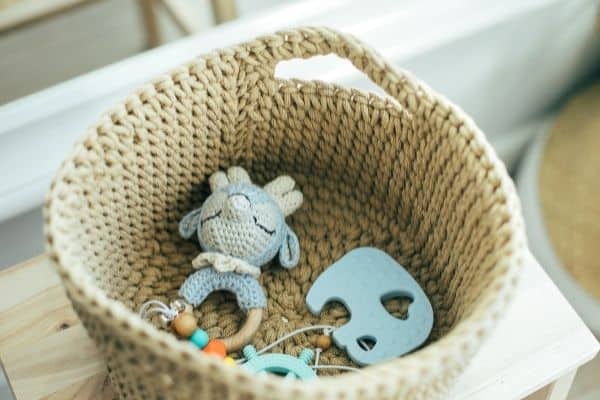 Quick Links to Information in this Playroom Baskets Article
Playroom Baskets – top picks from Amazon!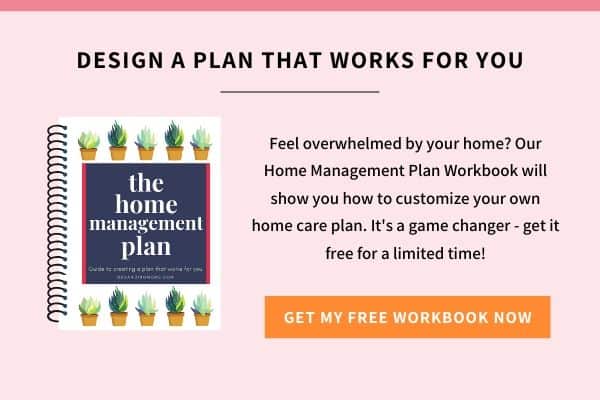 How do you create a playroom that will grow with your child?
More Playroom Organization Ideas
Using Baskets for Organization
Playroom Baskets
Here's a handful of playroom baskets that might be the perfect basket for your space. These baskets will help you maintain a cleaner space when your little ones aren't in the playroom playing!
Give those toy trucks, baby dolls and building blocks a place to go. You will find incredible baskets that will help you utilize your space, free it of clutter, and offer an element of design. Here are the top picks of baskets perfect for playrooms.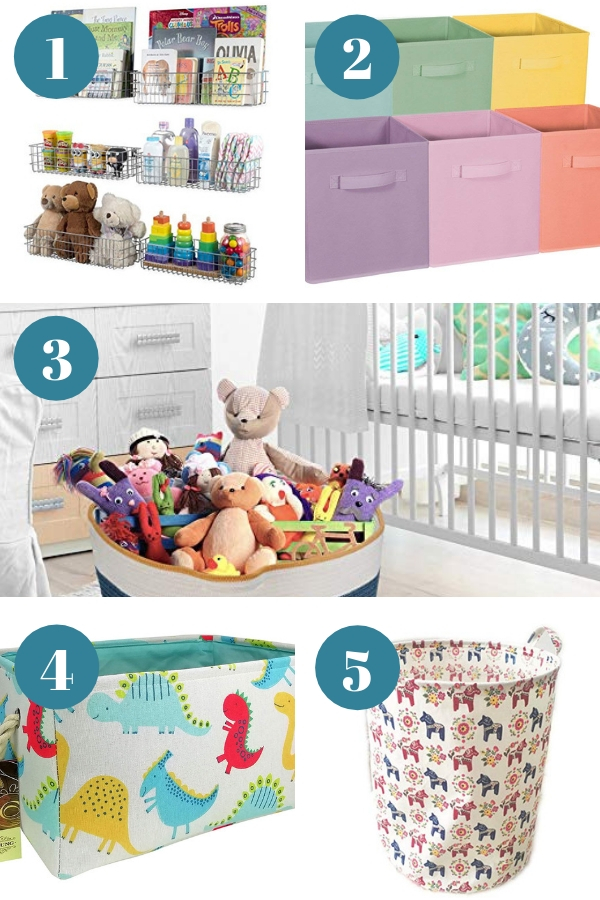 How Do You Set Up a Playroom?
First of all, a "playroom" doesn't have to be a room.
If you're in a small space, you may have a play area in part of your living room.
So, whether you have a dedicated room, or a dedicated space, you'll want to set up the space in a way that's easy for kids to access and put away their toys.
For inspiration, I always like to look at how teachers set up their classrooms.
You'll see that they use cubbies, storage bins, and bookcases to organize toys, crafts, and art supplies.
They label baskets and fabric bins so it's easy for their students to find the items they want to play with, and it's easy for them to know where to put things away during cleanup time.
Organizing A Playroom
Playrooms need constant upkeep and modifications as your children go through different developmental stages.
Teaching your children to help keep their toys organized and picked up will save you a lot of time and energy.
But, you need to create a straightforward system organizational system that children can easily use.
By starting with a good plan and communicating it to your whole family, you'll have a much easier time maintaining toy organization.
Toy Clutter
When setting up and organizing a playroom, take the opportunity to declutter toys your children no longer play with.
According to a UCLA study, "The U.S. has 3.1% of the world's children, but consumes 40% of the world's toys." (source)
It's likely that you have a lot of toys that are just taking up space.
As you put toys into baskets and bins, get rid of the toys your family isn't using.
If your children are old enough, they can help you identify which toys are most important to them, and which ones they could give away to younger children who would enjoy them.
How do you create a playroom that will grow with your child?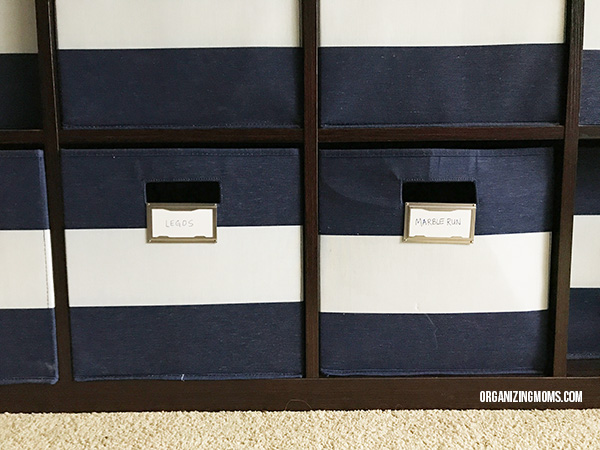 Try to use furniture and baskets that aren't specific for younger children. That way you can continue to use them as your children get older.
A cube shelving unit with fabric bins and baskets is great for organizing toys by category.
As your children get older, they'll play with smaller toys. To keep them organized, you can put small plastic drawers inside of the cube organizer and still have everything easily accessible.
If you plan to make any purchases for the playroom, invest in quality essentials that you could use in a playroom or in a "game room" for teens.
More Playroom Organization Ideas
Using Baskets for Organization
Organizing with baskets helps you contain clutter, while adding decorative touches to your home. Here are some more ideas for using baskets for organization: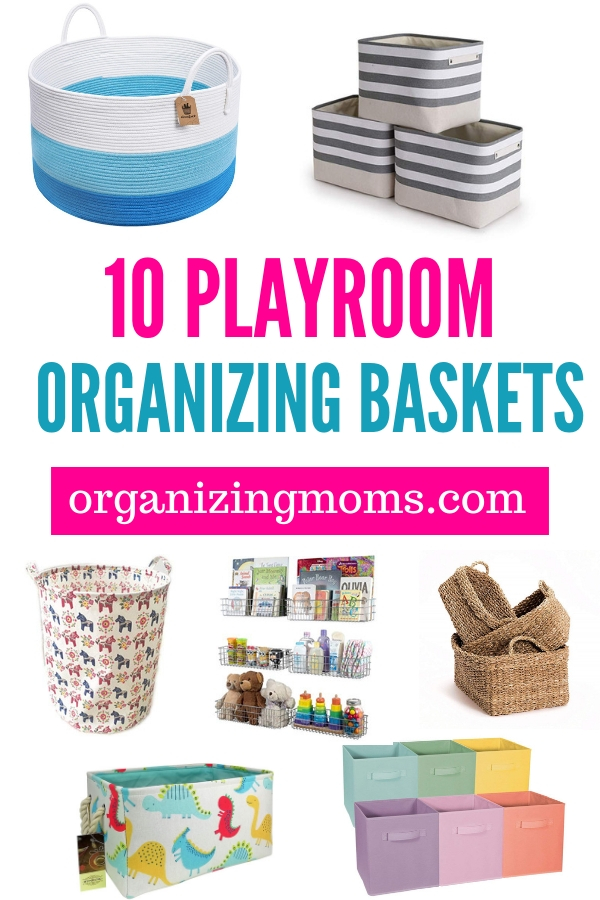 GET ACCESS TO MY FREE PRINTABLES LIBRARY!
Subscribe (free!) and I'll send you the password to access my library filled with printables, checklists, guides, and more to help you declutter and get organized! The Playroom Clean-Up Checklist is included in the printables library.
New to this community? Start here, friend!