Want to declutter your home? Want to burn calories and exercise? Do you have a hard time figuring out how to make time for exercise and home organization? The declutter walk might be the answer for you!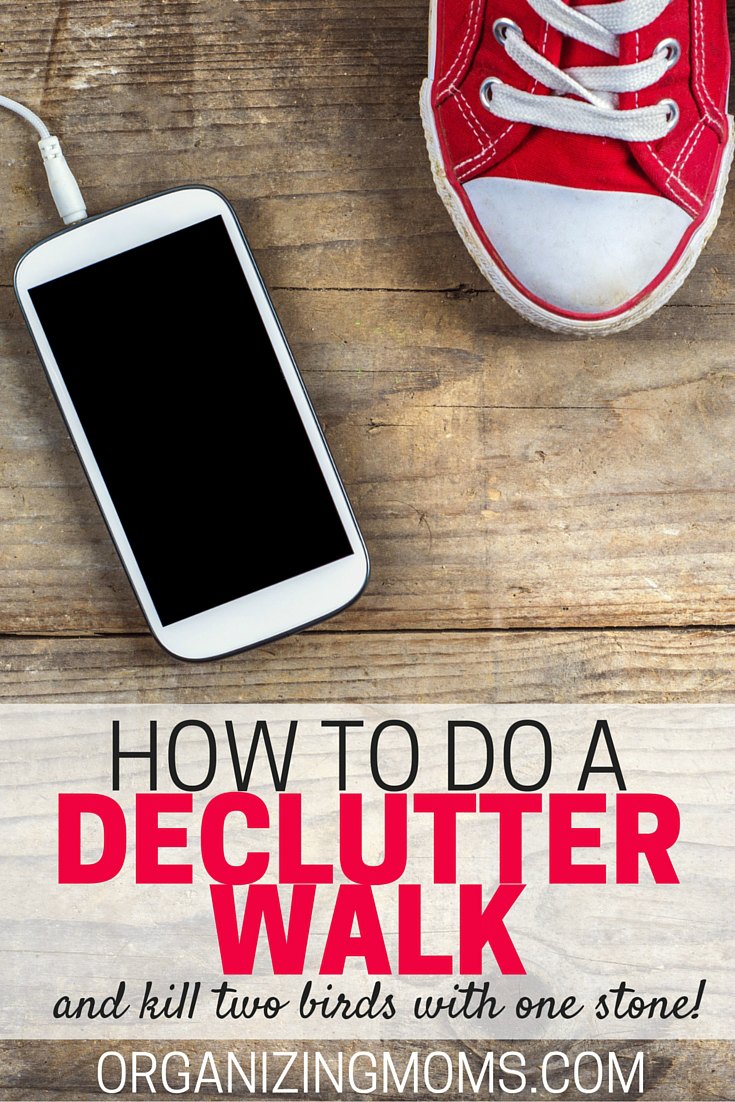 During the summer I love to go on evening walks. I wear my Fitbit so I can track my steps, and I just enjoy being outside, getting some exercise, and maybe even listening to a podcast or two.
Now that the days are shorter, and the temperatures are lower, getting outside for a walk isn't always an option. Plus, we are hosting family at our house for the holidays, so I'm hyper-focused on getting our home Christmas-company ready.
The solution? The declutter walk. Here's how it works: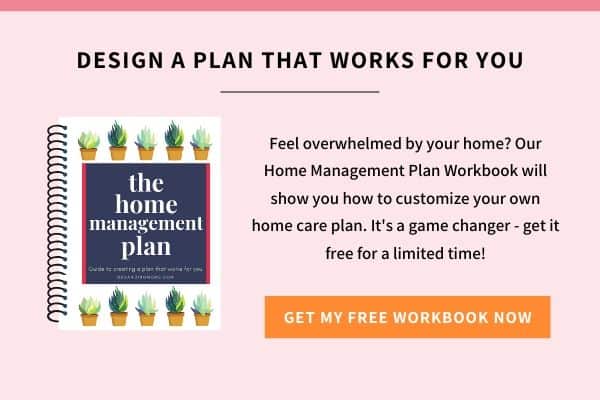 How to Do a Declutter Walk
Put on some shoes that will protect your feet. You're going to be moving and working!
Set up donate and trash containers if you think you'll need them.
Set a timer for the amount of time you'd like to walk. I usually do 30 minutes at a time if I can, but do what you can! It's always a good idea to talk to your doctor about doing any type of exercise before beginning a new exercise program.
Turn on a podcast to listen to during your declutter walk if you worry about getting bored. Here are some podcast recommendations.
Start walking around your house!
Look for items that need to be decluttered. As you're walking, pick up one item at a time and put it where it's supposed to go (in the trash, in your donate box, or put away).
Keep moving! Purposefully try to walk around as much as possible. If you're trying to get in more steps, you can take the longest routes to put things away.
Hydrate. If you get thirsty, of course, get a drink of water.
Because the declutter walk isn't focused on a certain area of the home, I usually don't take before and after pictures like I would for a 10-minute tidy. However, you could focus on a certain area of your home and take before and after pictures if you wanted to. I find that when I'm only working in one area, step #7 above is even more important.
After each declutter walk I check my Fitbit to see how many steps I put in during the declutter walk session. I'm usually able to get in 2,500-3,000 steps during a typical 30-minute declutter walk.
What If I Get Interrupted During a Declutter Walk?
Honestly, I almost never make it through a declutter walk without some type of interruption. If I need to stop, I just stop my timer. When I'm ready to start the declutter walk again, I put the timer back on and finish the remainder of my 30 minutes.
Will Declutter Walking Really Make a Difference?
If you do them consistently, yes! The declutter walk is all about making do-able progress on your clutter and your fitness. If you do a declutter walk each day, you'll end up doing about 15 hours of walking/decluttering over the course of a month!
Have you tried a declutter walk? How did it go?
If you liked this article, you might also want to read these:
How to get in 10,000 steps a day
New to this community? Start here, friend!