Ways to get more done during your day by listening to podcasts. Best podcast recommendations, and ideas about how to use them to be more productive.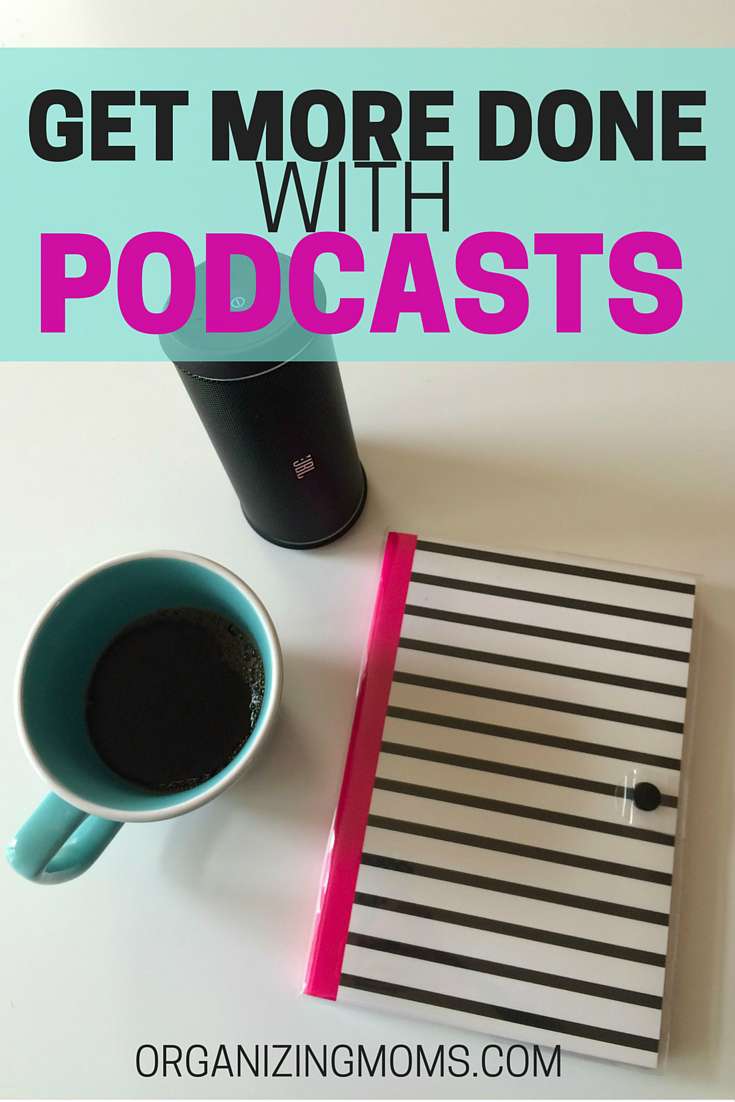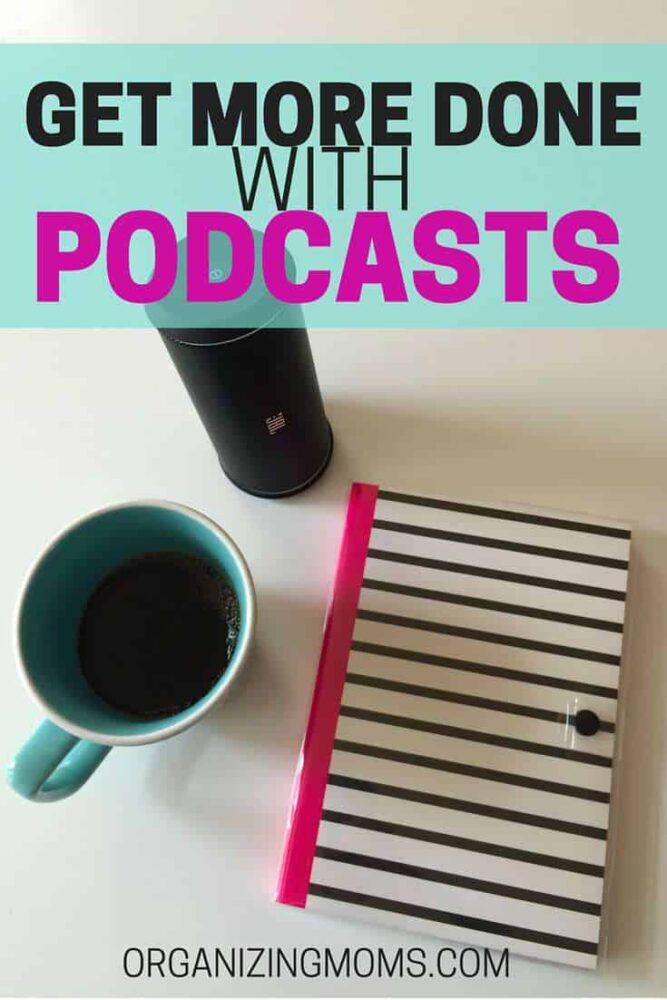 Do you get bored with the day-to-day repetition of taking care of your home?
Do you wish you had more opportunities to listen to adult conversations?
Are you having trouble staying motivated to do some of your more boring, mundane tasks?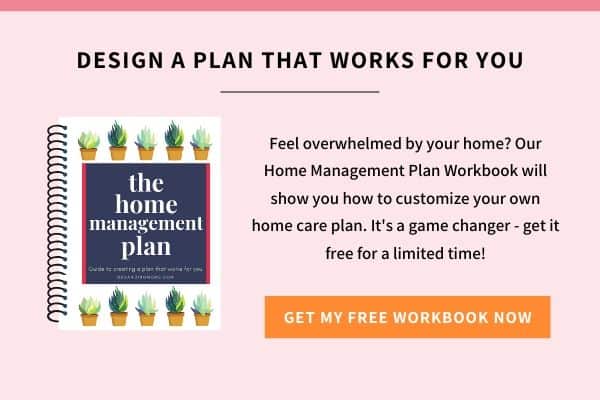 If you answered yes to any of those questions, you might really like listening to podcasts.
What is a Podcast?
Podcasts are audio recordings that get published on a regular basis. It's like a talk radio show, but you listen to it with your mobile phone or computer. You can even download episodes to your device and listen to them when you aren't connected to the Internet.
How I Got Hooked on Podcasts
I've been listening to podcasts for a years now, and I've found that they really help me get more done, and keep me motivated throughout the day. Plus, they're free!
I started out by listening to the Jillian Michaels Show while I was walking or running. It was a funny podcast, and because they talked about health and fitness, it pushed me to keep going with my exercise. It also helped the time go by faster, and it gave me something to focus on.
I soon realized that I could use podcasts as a tool to encourage myself. I loved listening to the Jillian Michaels Show, so I would only let myself listen to it if I was going for a walk or run. Because I liked the podcast so much, I was motivated to get out and exercise so I could listen to it. I was addicted!
Update: I no longer listen to the Jillian Michaels Show – in fact, I'm not sure if it's updated anymore. But, since I originally wrote this post, so many new, awesome podcasts have released. Check out my updated recommendations below for some great new podcasts!
When to Listen to Podcasts to Get More Done
Ways to Listen to Podcasts
I usually listen to podcasts using my mobile phone.
Sometimes I use my headphones, sometimes I put it on speakerphone.
When I'm outside, or moving around the house a lot, I use a portable speaker.
While driving, my car automatically picks up my cell phone's signal via Bluetooth.
Check your car's owner's manual and see how you can connect your cell phone to your car's speakers.
How to Find Podcasts
There are thousands and thousands of podcasts to choose from. Sometimes it takes trial and error to find the podcasts that you truly enjoy listening to. I found most of the podcasts I listen to through iTunes or from recommendations from friends.
Best Podcasts
If you're just diving into podcasts for the first time, or if you're looking for something new to listen to, here's a list of some of the best podcasts out there right now:
Favorite Podcasts
Organization Podcasts
These podcasts for organizing are so motivating!
Best Podcasts for Women
Entertaining Podcasts
These unique podcasts will hold your attention, or distract you if need be!
Podcasts for People With Online Businesses or Blogs
So, if you're looking for a way to liven up your days, consider listening to podcasts to get more done!
It may take some time to find podcasts you truly love, but when you do, they can help you feel more motivated, and be more productive.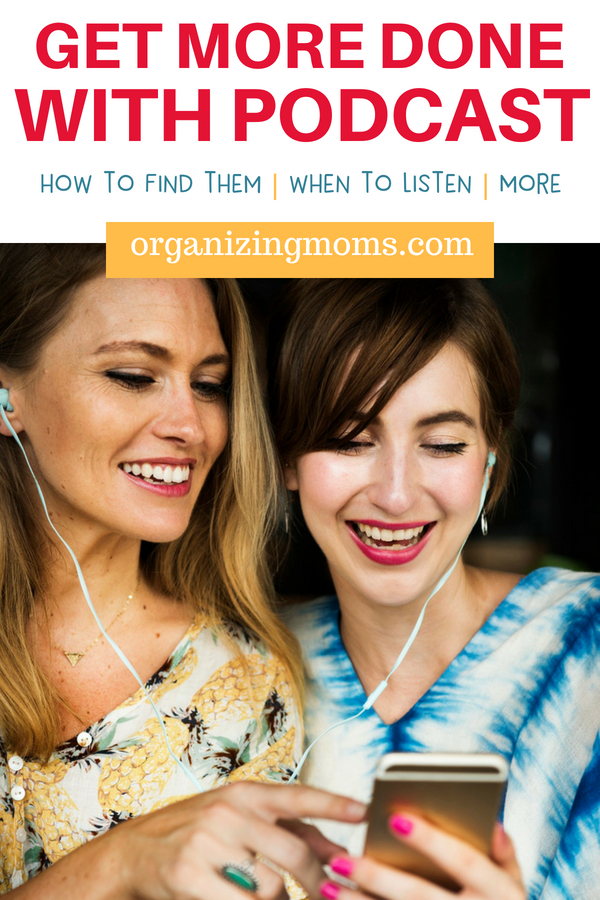 More Time Management and Productivity Tips
5 Time Wasters You Need to Stop Doing Today
How Productive Moms Use Time Blocking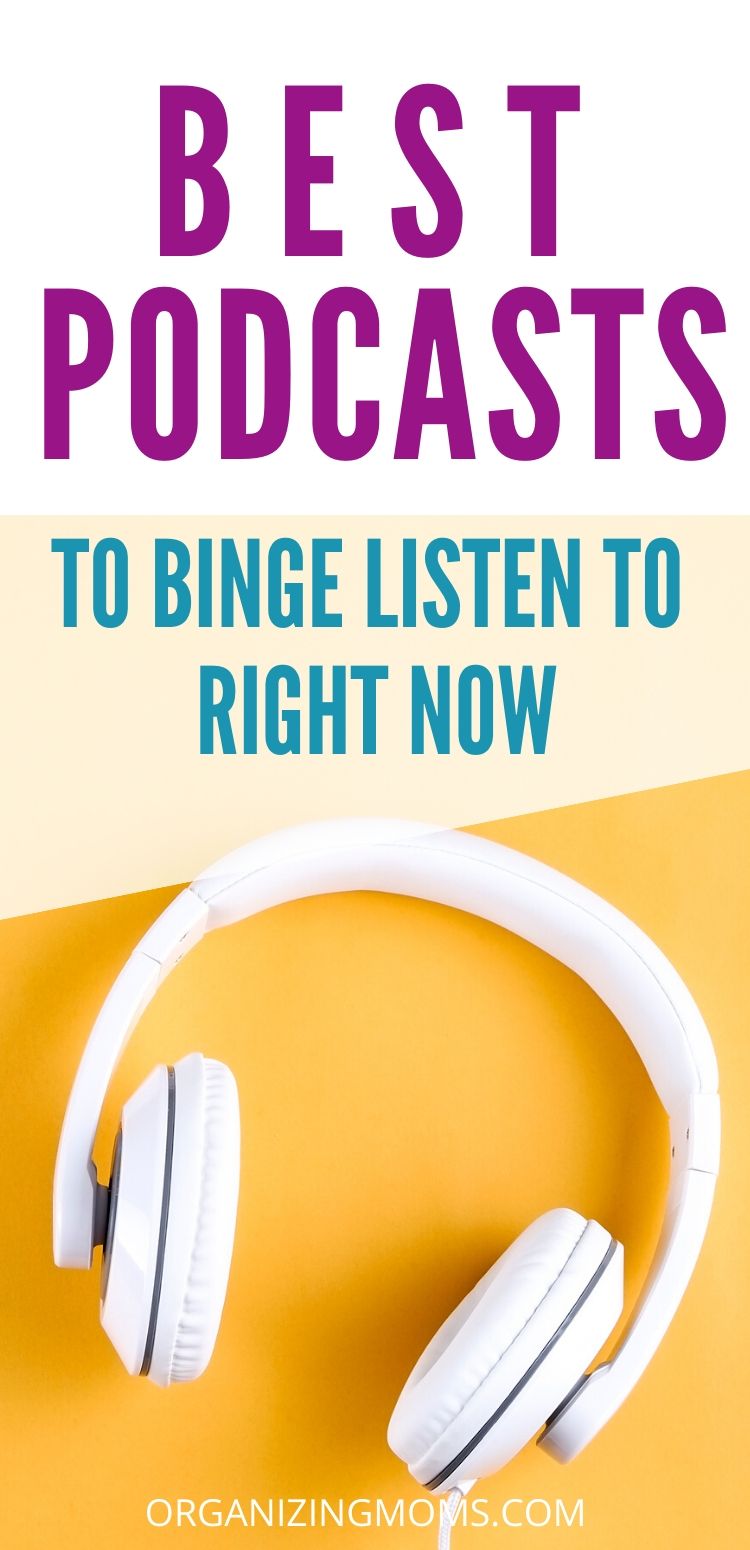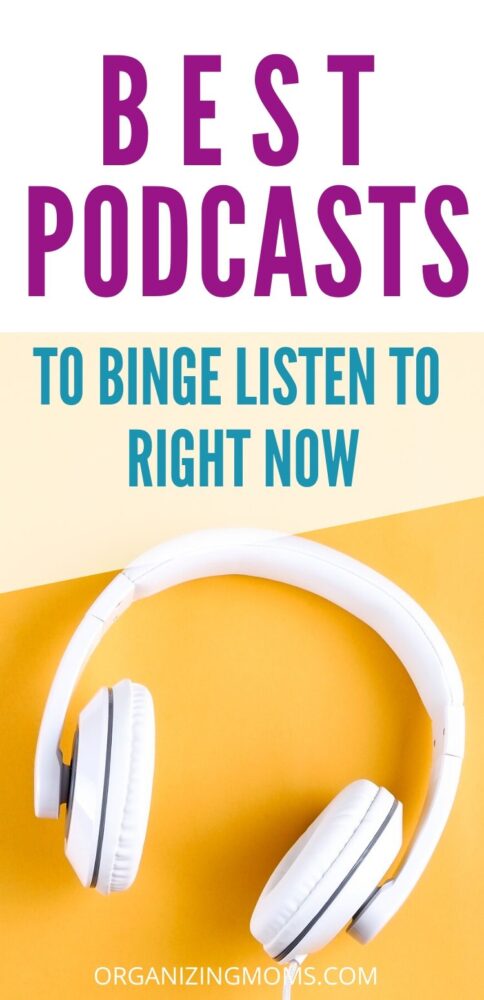 New to this community? Start here, friend!