Do you get bored with the day-to-day repetition of taking care of your home? Do you wish you had more opportunities to listen to adult conversations? Are you having trouble staying motivated to do some of your more boring, mundane tasks? If you answered yes to any of those questions, you might really like listening to podcasts.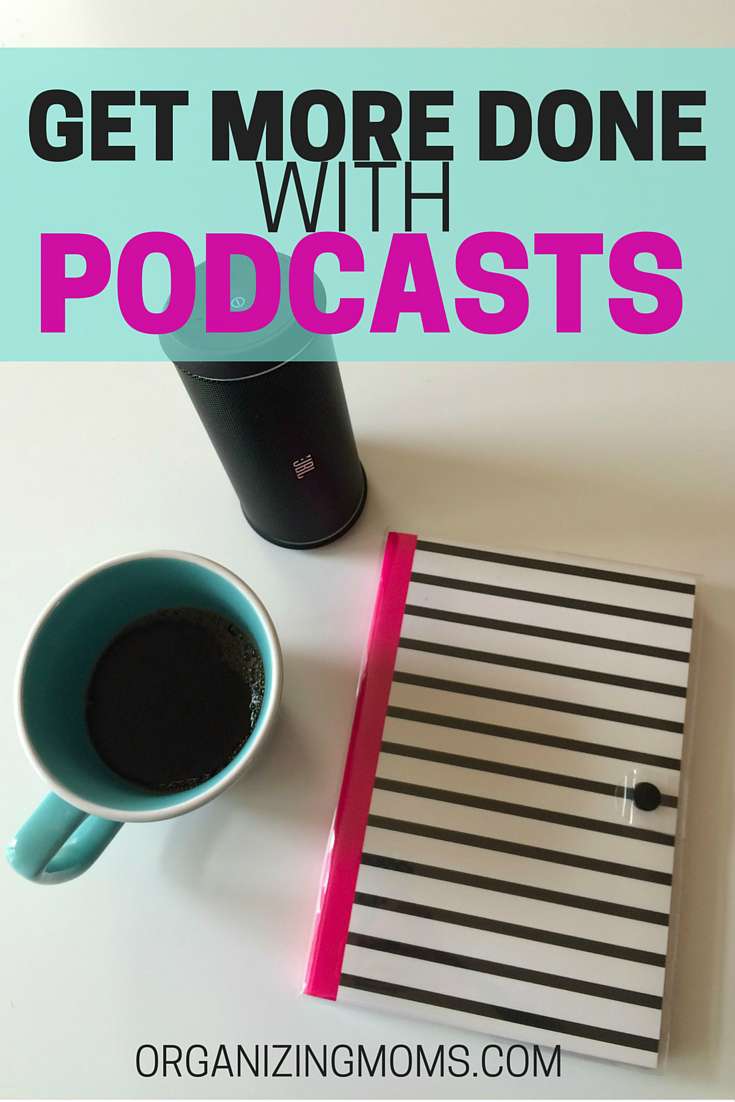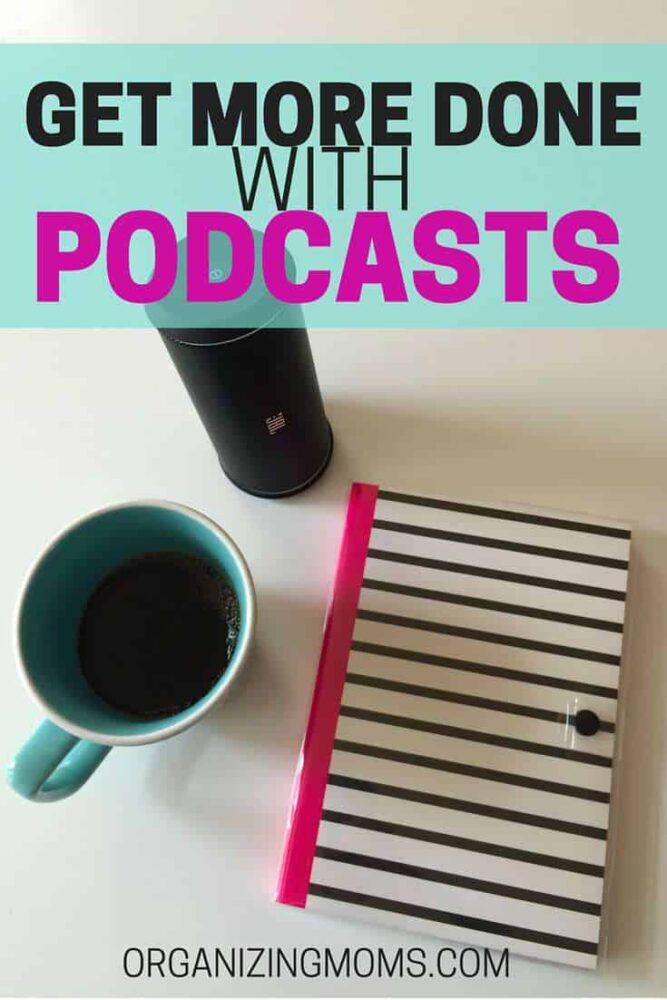 How I Got Hooked on Podcasts
I've been listening to podcasts for a few years, and I've found that they really help me get more done, and keep me motivated throughout the day. Plus, they're free!
I started out by listening to the Jillian Michaels Show while I was walking or running. It was a funny podcast, and because they talked about health and fitness, it pushed me to keep going with my exercise. It also helped the time go by faster, and it gave me something to focus on.
I soon realized that I could use podcasts as a tool to encourage myself. I loved listening to the Jillian Michaels Show, so I would only let myself listen to it if I was going for a walk or run. Because I liked the podcast so much, I was motivated to get out and exercise so I could listen to it. I was addicted!
Update: I no longer listen to the Jillian Michaels Show – in fact, I'm not sure if it's updated anymore. But, since I originally wrote this post, so many new, awesome podcasts have released. Check out my updated recommendations below for some great new podcasts!
When to Listen to Podcasts to Get More Done
During exercise,
While folding laundry,
While washing or putting away dishes,
While organizing – podcasts are getting me through my current photo organization project!
While crafting,
While wrapping gifts,
While cleaning,
While doing yard work or gardening,
If you are super careful, and set the podcast up to play beforehand, while you're commuting.

No looking at your phone while driving!
Ways to Listen to Podcasts
I usually listen to podcasts using my mobile phone. Sometimes I use my headphones, sometimes I put it on speakerphone. When I'm outside, or moving around the house a lot, I use a portable speaker. In my car, I plug my phone in to the vehicle's speakers with a car audio AUX cord.
How to Find Podcasts
There are thousands and thousands of podcasts to choose from. Sometimes it takes trial and error to find the podcasts that you truly enjoy listening to. I found most of the podcasts I listen to through iTunes.
Favorite Podcasts
Podcasts for People With Online Businesses or Blogs
Simple Pin Podcast – Un-crazy advice about Pinterest with tips you can implement right away.
Do It Scared – Not just for online business owners. Inspiration to help you take risks, believe in yourself, and craft a great life.
The Brilliant Business Moms – Interviews with moms who are balancing their own businesses with taking care of their families. Highly recommended!
Smart Passive Income and Ask Pat – Pat Flynn hosts both of these podcasts, and they're full of valuable ideas and advice for anyone who is interested in making money online.
Problogger – Easy-to-follow steps that will help you build your blog. Includes a challenge to help you increase blog traffic.
Boss Girl Creative – Interviews with successful female bloggers and entrepreneurs.
So, if you're looking for a way to liven up your days, consider listening to podcasts to get more done! It may take some time to find podcasts you truly love, but when you do, they can help you feel more motivated, and be more productive.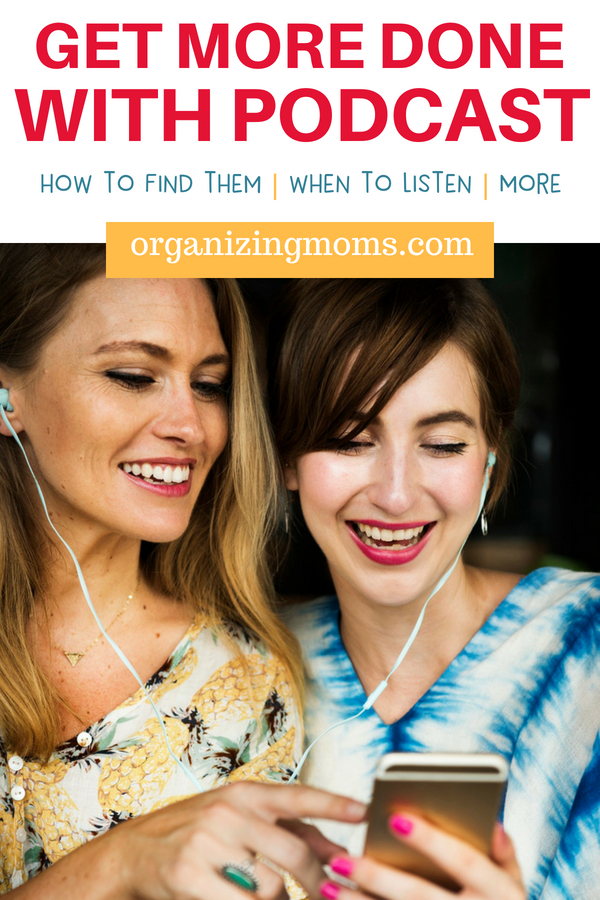 More Time Management and Productivity Tips
5 Time Wasters You Need to Stop Doing Today
FREE 10-Minute Tasks to Help You Declutter & Organize!

Get realistic, easy decluttering & organizing task checklists delivered to your inbox each week when you sign up for the Organizing Moms newsletter. Join over 8,000 moms who want less stress, less mess, and a more organized life!
New to this community? Start here, friend!