Organizing with binders is a perfect way to tackle paper clutter and make important documents easy to access in case of an emergency.
Do you struggle with losing important paperwork? Is paper clutter getting in the way of your figuring out how to organize your home?
Do you have a stack of important papers on your kitchen counter that you don't know what to do about? One solution that works for a lot of people is organizing with binders.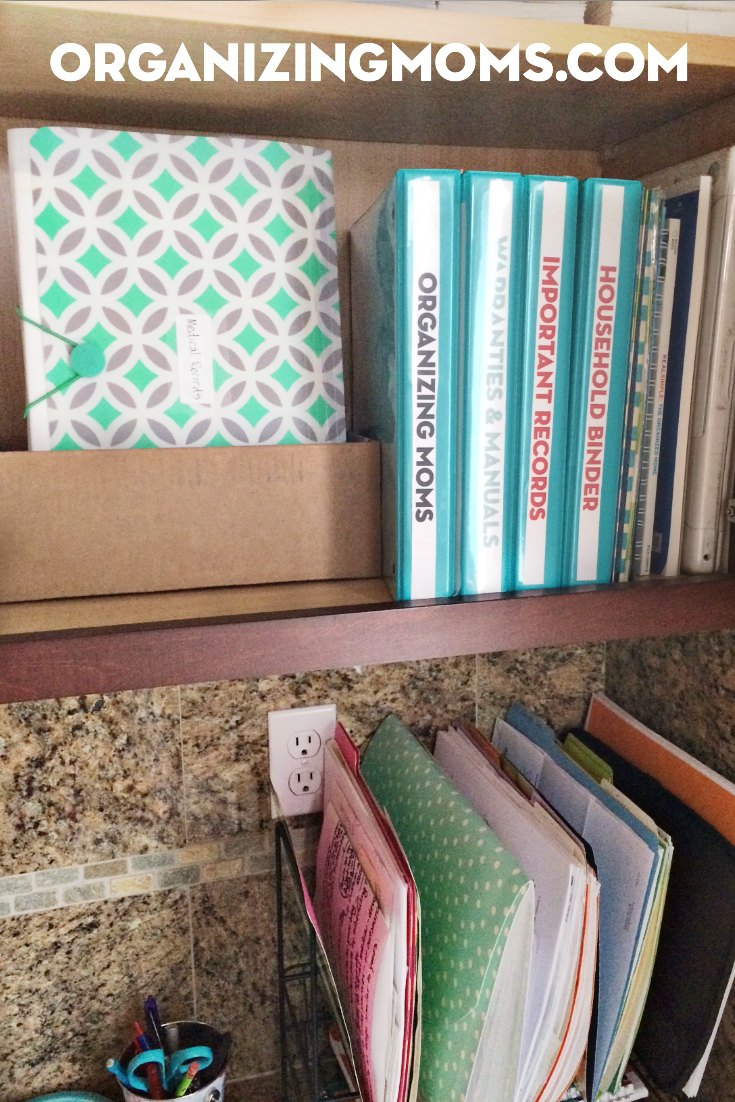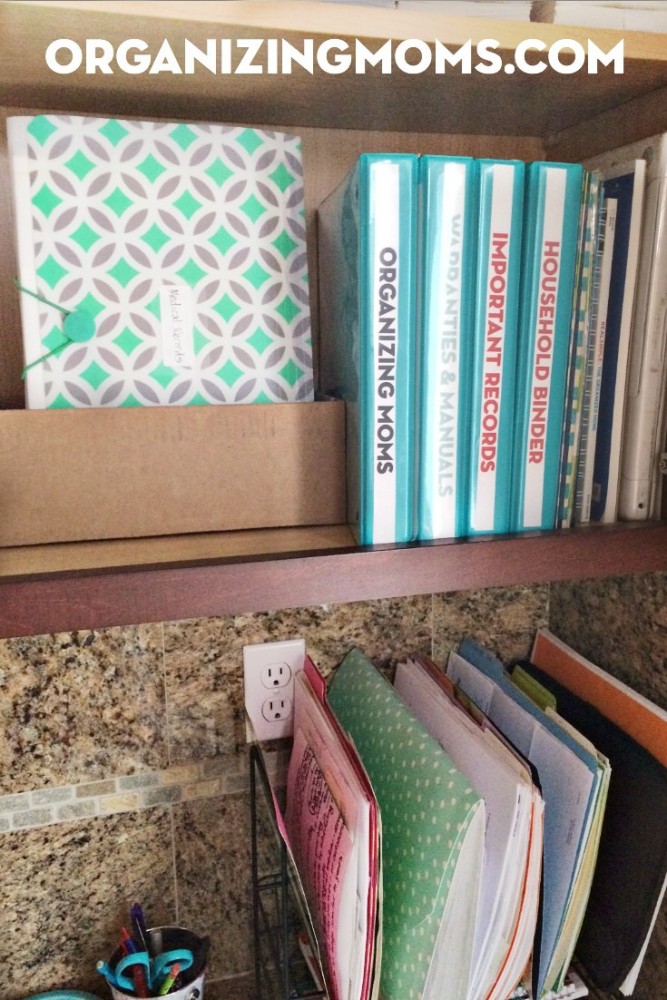 For the most part, organizing paperwork in files and filing cabinets hasn't worked for me. With the exception of a few frequently-accessed files and files I hope to not have to access again (tax files, etc.), I don't store paperwork in file folders. I use binders and accordion files instead.
If you'd like to start using binders for organization, begin by thinking of the paperwork that you need to access a lot, or that you'd like to be able to find quickly. Those are the items that you'll want to store in binders.
Related articles
Try these easy, practical ways of organizing with baskets today
Organizing With Binders – Types of Binders to Make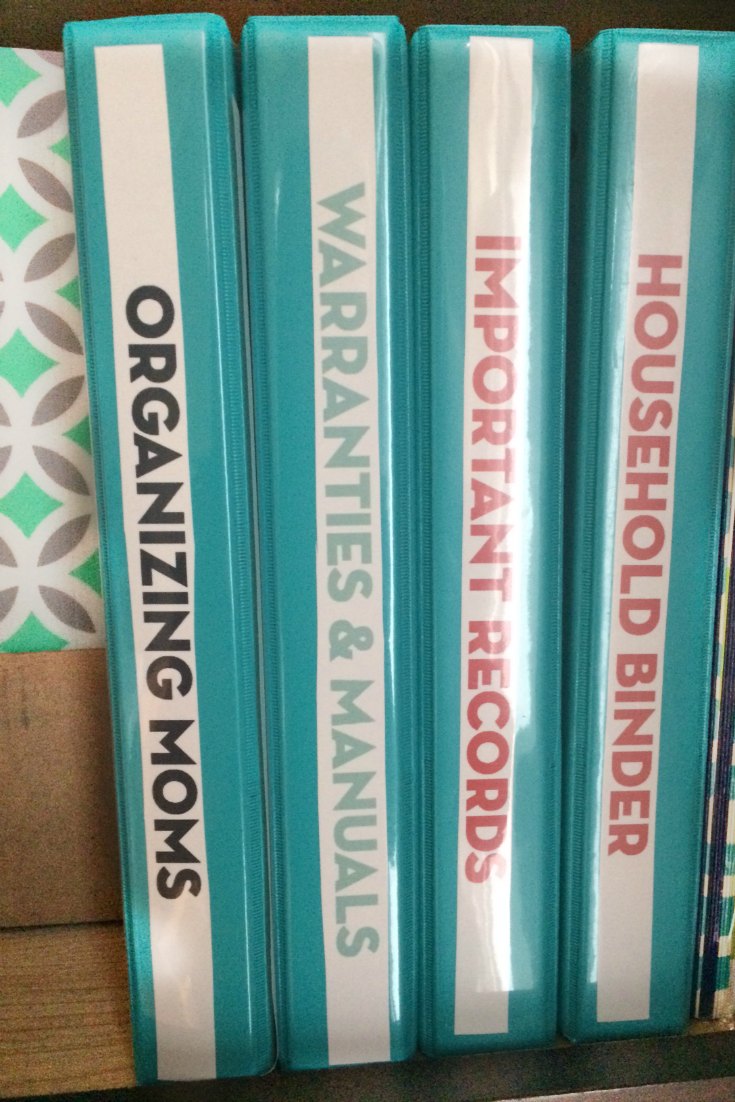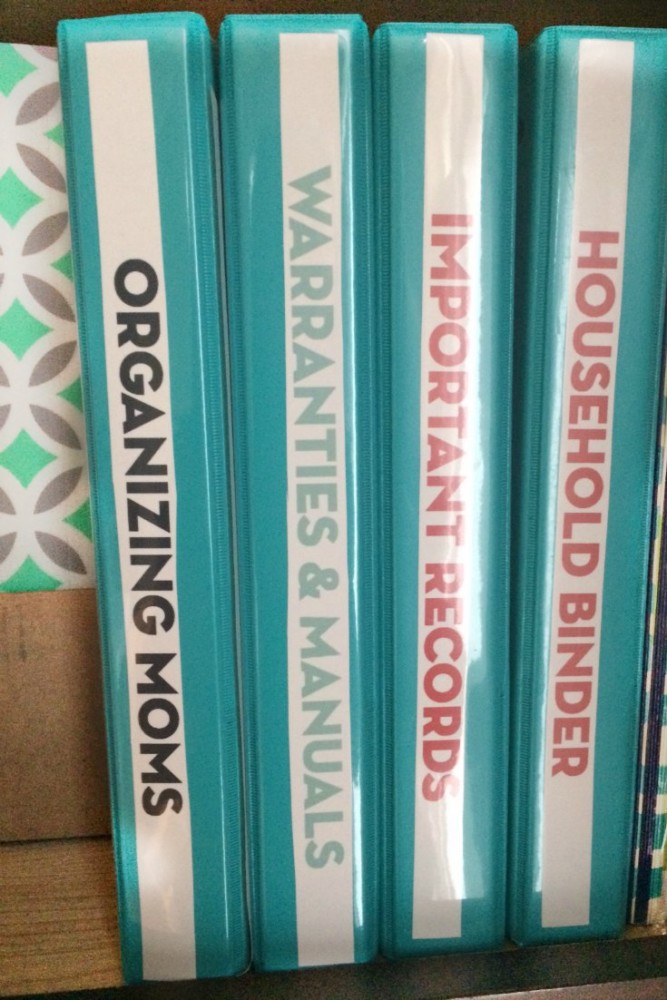 If you have a lot of paperwork that you'd like to be able to access frequently, it might be helpful to make more than one type of binder. Here are some ideas:
Household Binder. This includes everything you need to be able to access to run your home effectively. You can make this as simple or as complicated as you want. Here's how I made a simple household binder.
Important Records Binder. Fill this with birth certificates, a copy of your will, marriage certificates, licenses, certifications. It's not a bad idea to keep this binder locked away in a fire-safe box.
Warranties and Manuals. A lot of organizing experts say to pitch these, but I just can't do it. I put them in sheet protectors and store them in this binder along with any proof of purchase we still have.
Work Binder. This could be for anything – hobbies, work, a business. I have one for the work I do on this website. It's nice to have an organized blog binder that I can take to the library with me if I want to get a lot of blogging work done at once.
Organizing with binders works for our family at this season in our lives. It's flexible, and easy-to-use. I like how I can grab documents and take them with me to important appointments.
We plan on moving a lot in the next few years, and I'm glad we have all of our essential information consolidated and easy-to-find. We can take our binders with us in the car so we don't have to worry about them being lost in the move.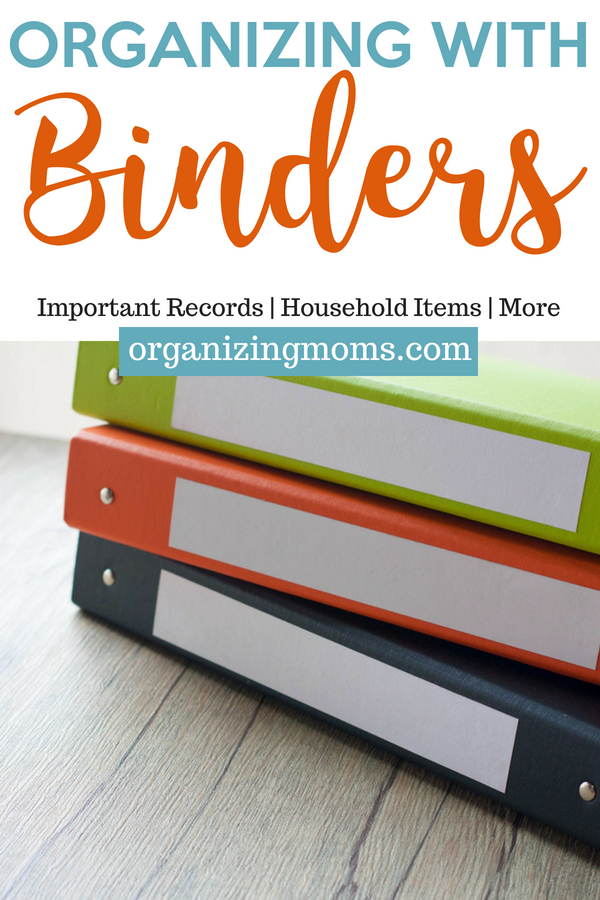 What type of paperwork is your biggest organizing challenge?
Want to read more about organizing paperwork? Check out these posts:
Create a Simple Household Binder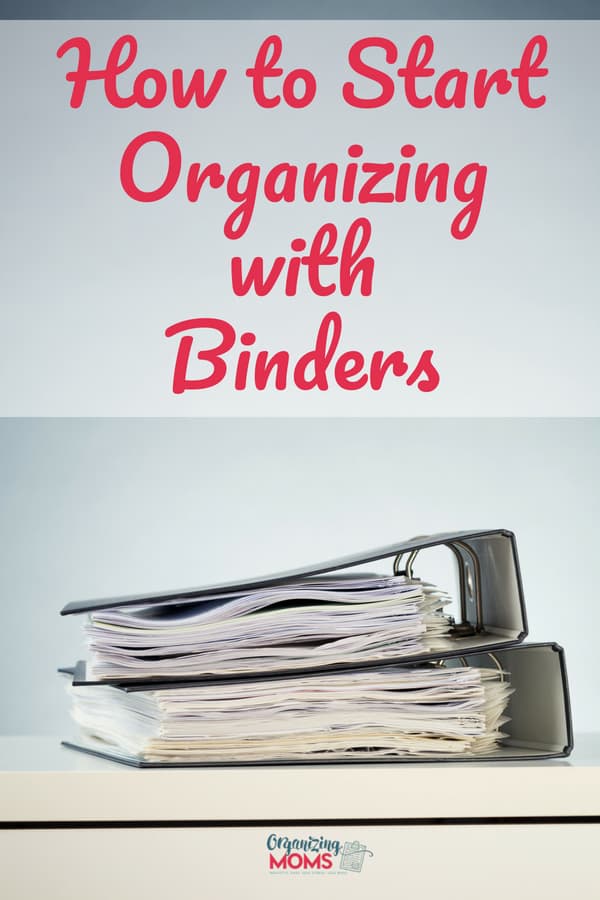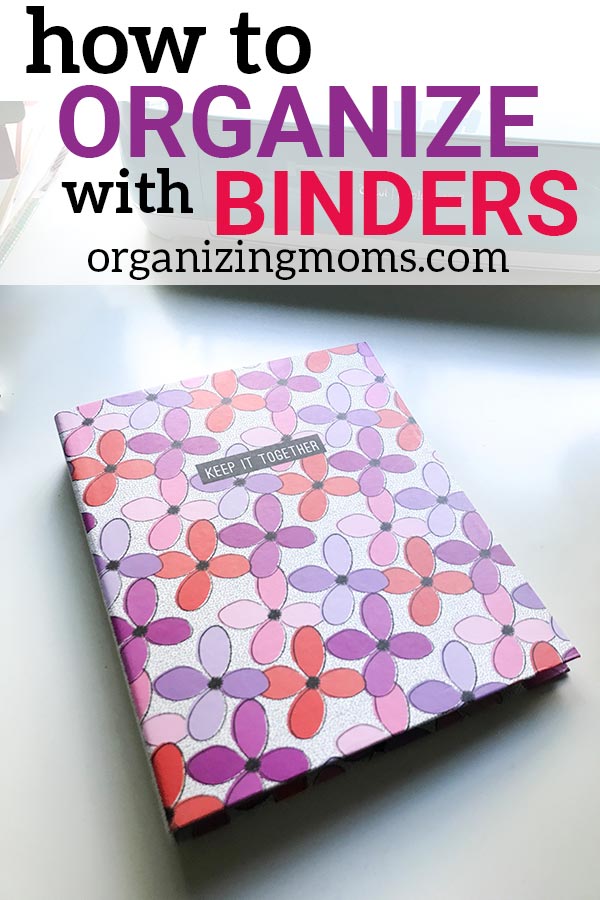 FREE 10-Minute Tasks to Help You Declutter & Organize!

Get realistic, easy decluttering & organizing task checklists delivered to your inbox each week when you sign up for the Organizing Moms newsletter. Join over 8,000 moms who want less stress, less mess, and a more organized life!
New to this community? Start here, friend!