How to make a practical home management binder that simplifies your to-do list. A must-have home management tool for every household.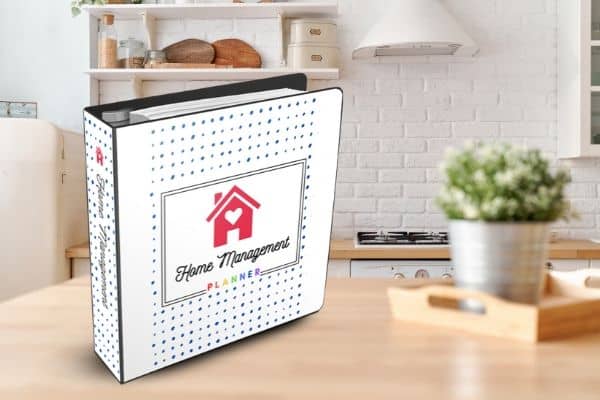 Home Management Binder
If you haven't tried using a home management binder yet, you're going to love this practical tool for organizing everything home-related.
Or maybe you already have a home management binder, and you want some ideas for how it can do more for you, and help keep you more organized.
In this article, I'm going to show you my home management binder, give you some ideas for what you can include in your own binder, and show you ways you can use your binder to help you stay organized.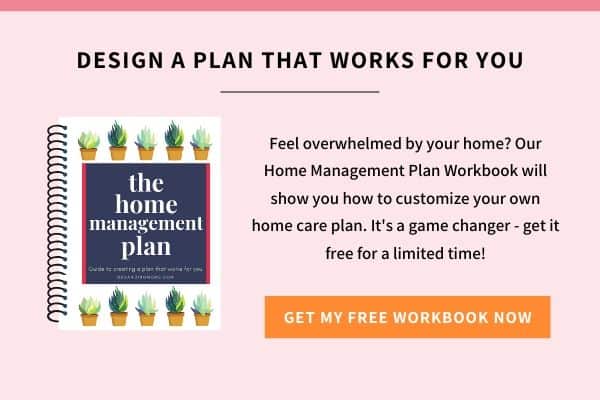 Related: Learn more about the Home Management Planner Printables used in this article
What Is a Home Management Binder?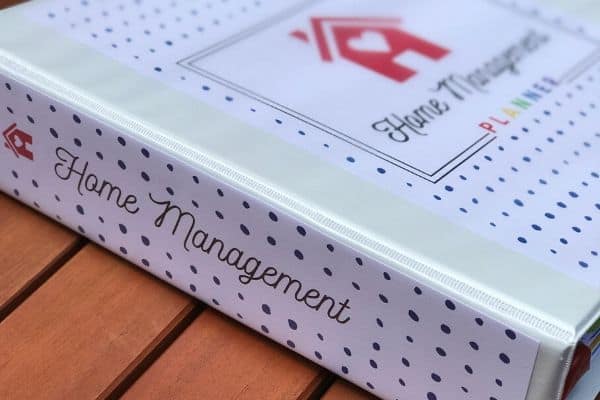 A home management binder is a tool that helps you organize all of the maintenance and upkeep information for your home.
If you've ever felt overwhelmed by all of the home maintenance tasks you need to do each year, a home management planner can make everything much easier to maintain.
My Home Binder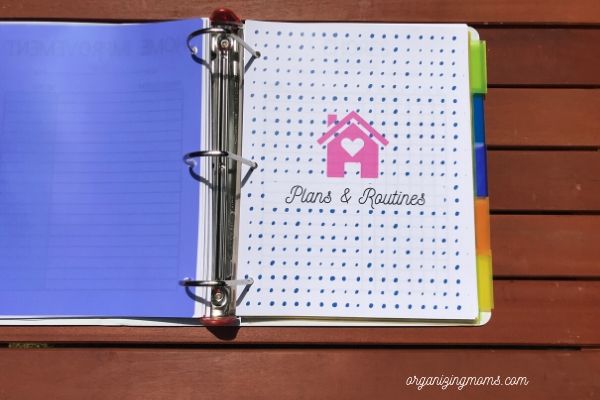 I created my home management systems binder because I needed a centralized location for all of my home management information.
When we moved into our home a few years ago, I had trouble keeping up with everything we needed to do for home maintenance.
The home management binder helped me remember how often I needed to do things like have the pest control company come by to do a check, or have maintenance done on our furnace.
But, I also used it to plan organizing and home improvement projects, cleanings, remember to get oil changes for our cars, and even plan our meals.
It's truly helped me stay on top of everything I need to remember to do around the house, which has been a huge relief.
We all have so many things we need to remember, and having this binder as a place where I can dump all of that info is priceless.
Home Management Binder Printables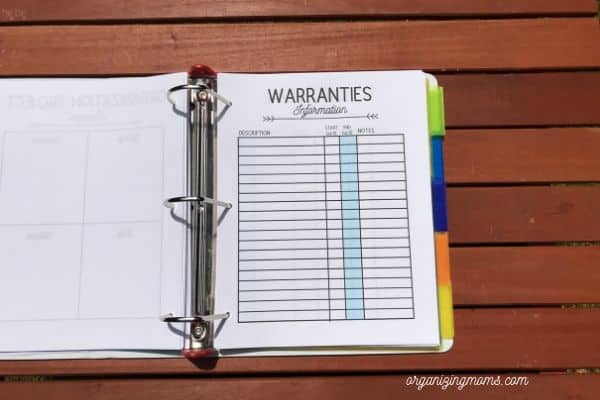 The home management binder printables include everything you'd ever need to keep track of all of your home management tasks.
I designed these cute home management binder printables based on feedback I received from thousands of readers who are in charge of managing their homes. There's truly something for everyone in this system.
The printable set is delivered as a PDF download that you can print again and again as needed.
Go here to learn more about the Home Management Planner Printable Set
Home Management Binder Categories
The best home management binders are easy to navigate, and divided into categories.
I like to use slash pocket dividers in my binder so I can add important papers or business cards in the pockets for safekeeping.
The home management binder system includes the following sections:
Contacts
Maintenance
Plans and Routines
Cleaning
Care (for people and pets!)
Meal Planning
Special Occasions
Travel
Money
How to Create a Home Management Binder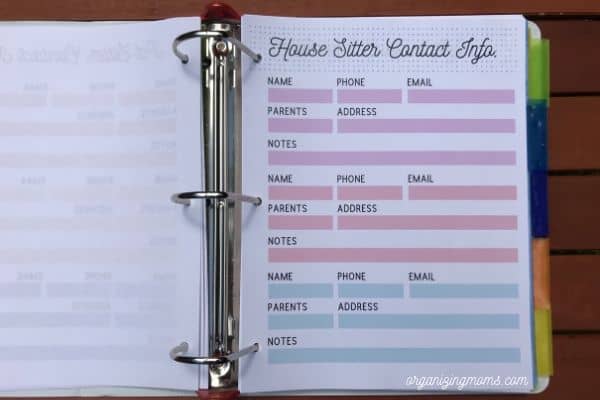 To make the best home management binder for you, start by listing out the home management tasks that are falling through the cracks.
Maybe you're forgetting to replace the air filter for your furnace.
Maybe you want to get better at remembering to have checkup for your air conditioner each year.
List out all of the things you have to maintain in your home, and start there.
From that point, you can use the home management planner printables to keep a record of all of the important home maintenance tasks.
You can also use the printables to keep track of daily, weekly, and monthly tasks you want to keep up with.
What to Include in a Home Management Binder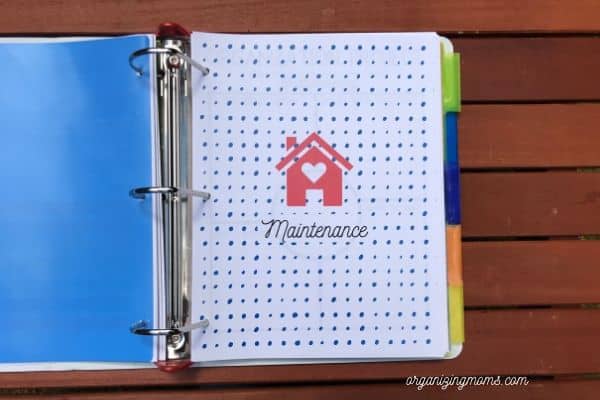 If you're looking for binder organization ideas, start by thinking of ways to make your home binder easy to use.
Store your binder in an easy-to-access place. I like to keep mine near my home command central.
Only include pages that make sense for you.
The home management planner printable set has planning pages for almost everything you'd ever want to track in your home.
And then some.
Pick and choose the pages that will really help you stay organized, and leave the other pages out.
When you get the printable set, you get a PDF download of the entire set, so you can always go back later and print more pages if needed.
How to Use a Home Binder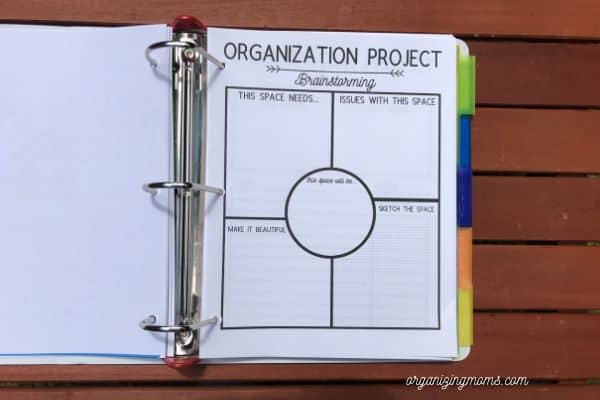 You can use your home organization binder however you see fit.
It can be strictly a home maintenance record keeper that you use to make sure you're doing all of the things you need to do to maintain your home.
Or, you can use it as a comprehensive home management planner that helps you remember daily, weekly, monthly, and yearly tasks.
The home management planner printables also include pages to help you plan for special events, plan home improvement and organization projects, and even plan your meals!
Design your home management binder so it's like a super-responsible personal assistant that helps you stay on top of all things home related.
More Home Management Resources for You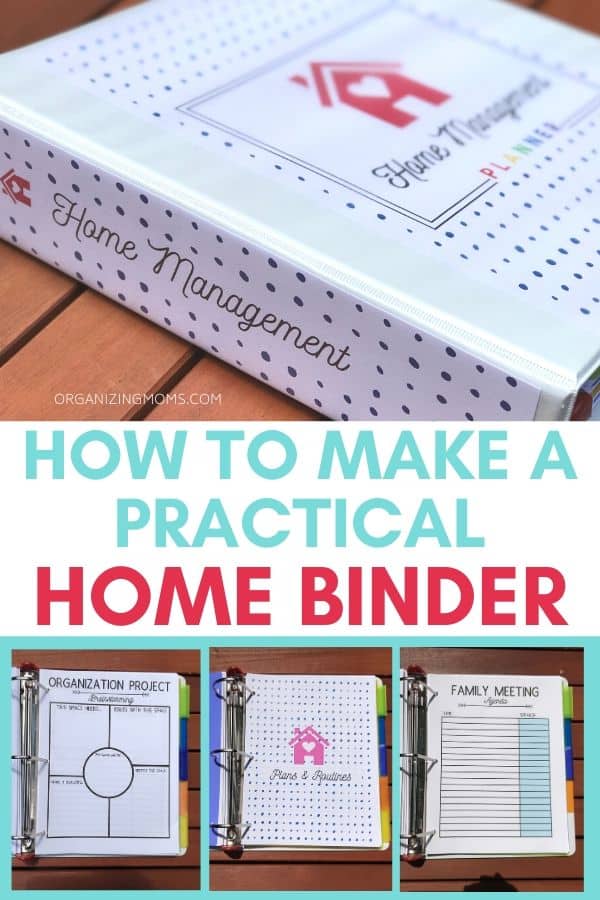 New to this community? Start here, friend!