Have you ever felt like no one else could do what you do as a mom? Do you worry about what would happen if you needed to be on bedrest or leave town for a family emergency?
The answer to many of your worries is a Family Organizer. It puts all of your important information in one spot so you or a trusted adult can get to it when needed.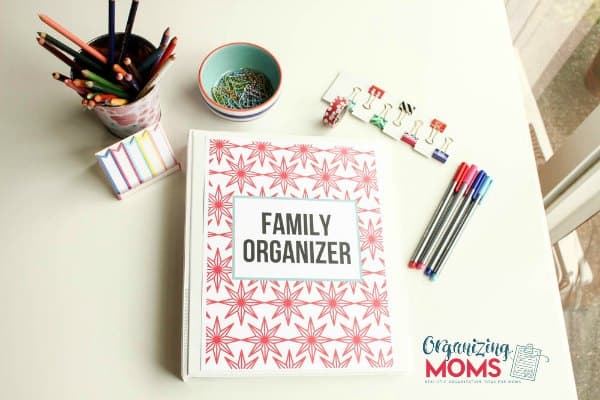 When I created the Family Organizer, I made it as a backup for myself. The last time I went on a trip without our kids, I spent days compiling all of the information I thought my family might need. I mapped out schedules, wrote out routines for the kids, and spent hours looking up contacts that might be needed for different scenarios.
Here's a video tour of my Family Organizer:
If you're looking for an easy way to consolidate all of the information needed to run your household, the Family Organizer is definitely for you.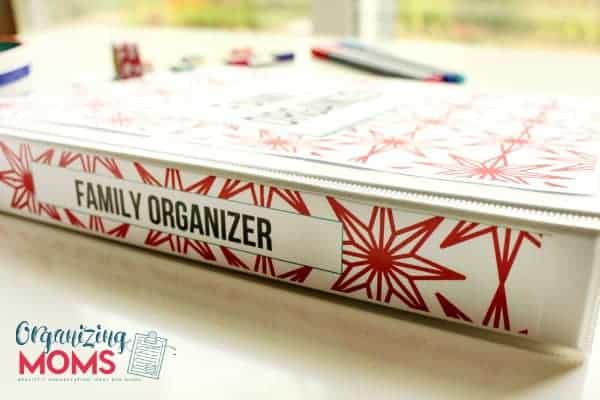 The Family Organizer is for you if you want to…
Have important household information all in one place
Have a household manual around so you family can reference it and help you out with your day-to-day tasks.
Make important information available to nannies and/or babysitters
The Family Organizer is also great for anyone who might be on bedrest, or for someone who has a medical situation that necessitates giving up some of the household duties for a while.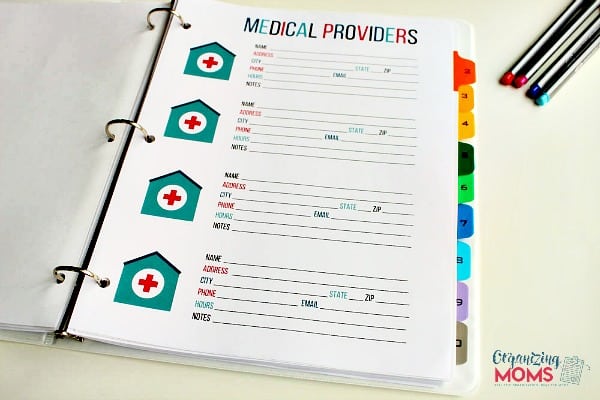 The Family Organizer would be the perfect gift for an expecting mom. If friends or family want to help out around the house after the baby is born, they can reference the Family Organizer to see how the family operates and look for ways they could help out.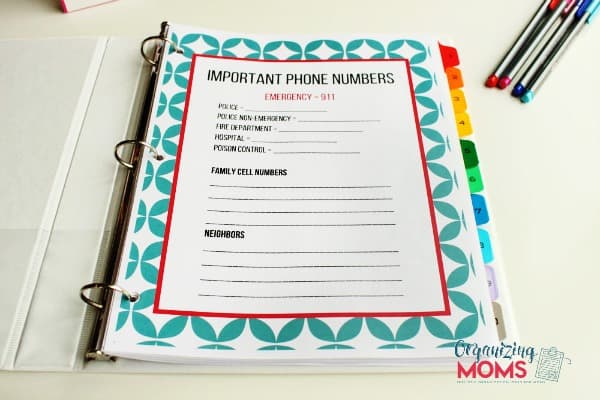 Most importantly, the Family Organizer gives you peace of mind. If you end up having an emergency, it makes it much easier for others to help you.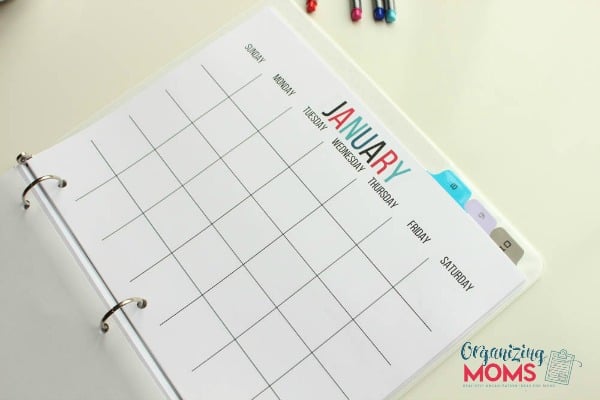 I've received hundreds of emails from moms who feel overwhelmed by all they have to do. Many moms have told me that they just wish they had some help around the house. The Family Organizer gives you the framework you need to run your home, and allow others to lend a helping hand.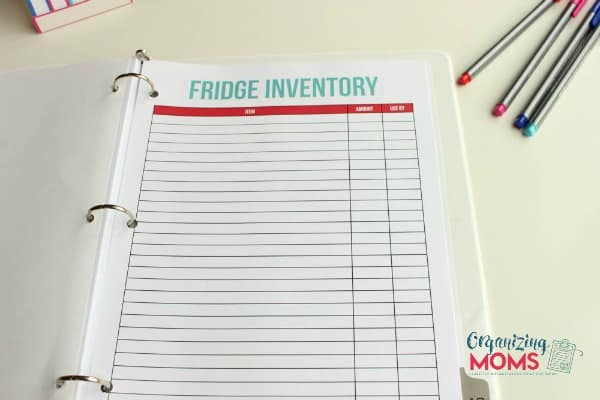 To get started on your own Family Organizer, click here to purchase a set of printables.
You can begin creating your own Family Organizer and feel more prepared for life's unexpected events.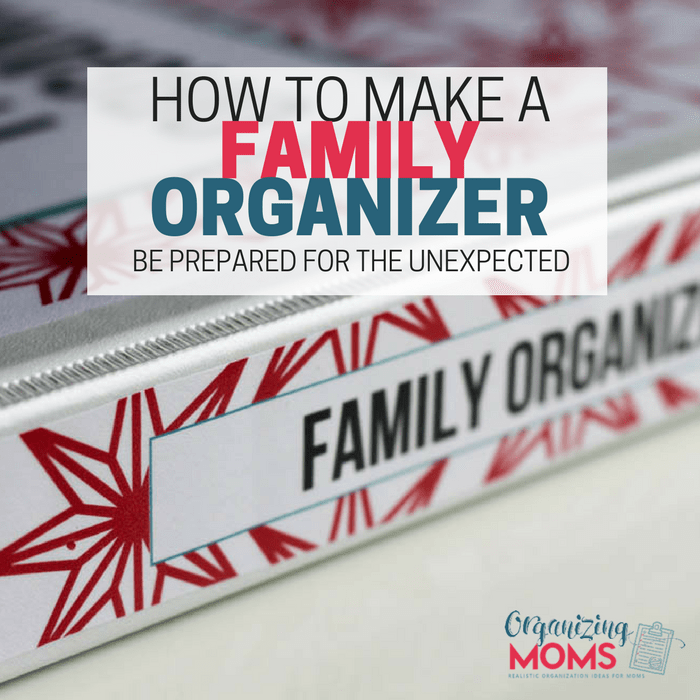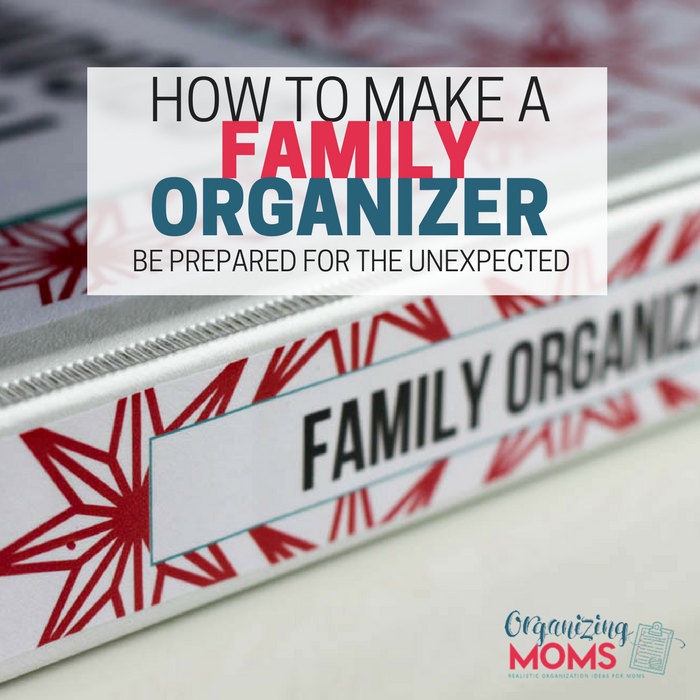 Click here to see how I set up my own Family Organizer. 
FREE 10-Minute Tasks to Help You Declutter & Organize!

Get realistic, easy decluttering & organizing task checklists delivered to your inbox each week when you sign up for the Organizing Moms newsletter. Join over 8,000 moms who want less stress, less mess, and a more organized life!