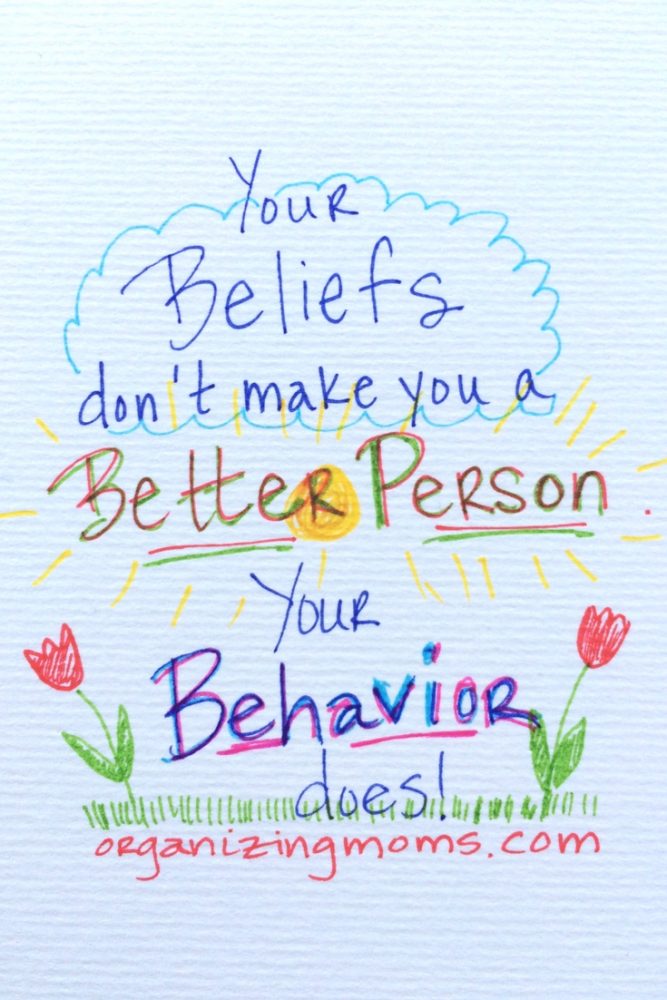 Quote of the Week: Your beliefs don't make you a better person. Your behavior does.
Hello friends!
It's been a while since I've done an organizing goodies and inspiration post. A few of you have asked me to bring them back, so I decided to put one together since we have a less-crazy week in our neck of the woods!
Last week we went camping at a local state park. It was my first time camping in the wilderness in a tent.
It's definitely not my cup of tea, but it ended up being a lot more fun than I anticipated. And a lot more work than I anticipated, too.
I'm taking my boys on a Cub Scout camping trip later this month, so it's good to have at least one camping experience under my belt!
Since we have more time at home this week, I've been working on some mini decluttering projects around the house. Nothing too extraordinary, but those little bits of decluttering here and there are really starting to make a difference. And that makes me very happy!
Now, on to the organizing goodies and inspiration…
Over-the-Cabinet Organizers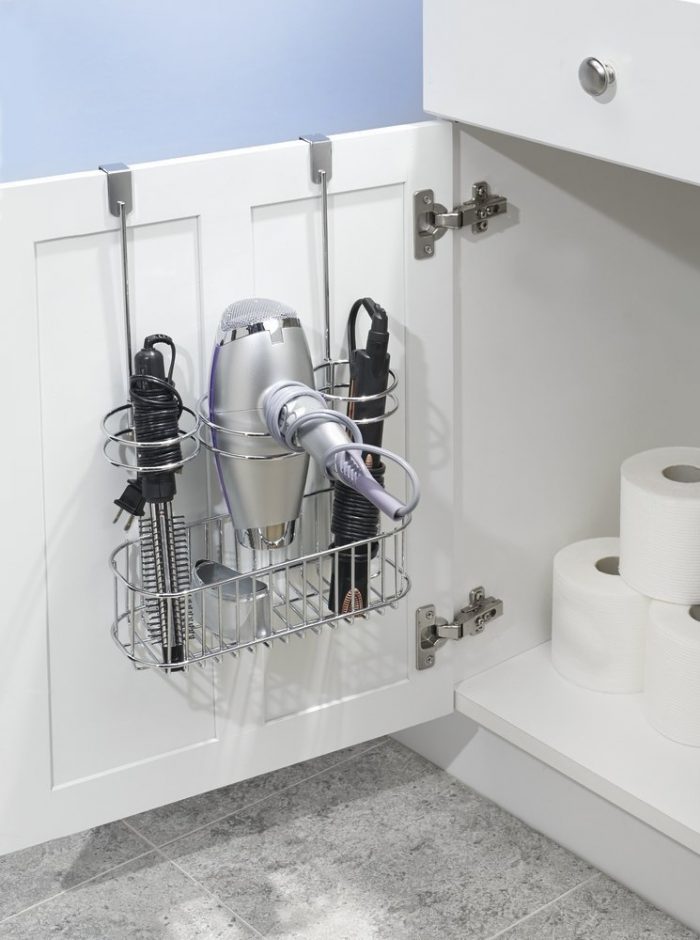 I've had my eye on this Over-the-Cabinet-Door Hair Care Tools Organizer for a while now. It looks like a good solution for clearing out some extra space under the bathroom sink.
We use a similar organizer under our kitchen sink to hold dish detergent, and it's been working well for over a year.
Click here to see different types of over-the-cabinet organizers.
Easy, Delicious, Cheap Recipes
Earlier this year, I was searching for semi-healthy, definitely inexpensive recipes, and I stumbled upon Budget Bytes. It's a recipe website that specializes in cheap eats that are easy to prepare.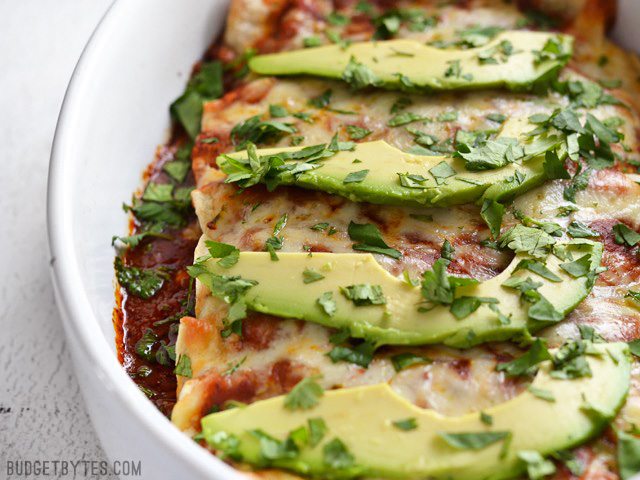 I'm particularly in love with the Weeknight Enchiladas recipe pictured above. It looks complicated, but it's not. And my kids like it, which is always a huge plus!
Free/cheap Kindle books that look promising
The Roomba – It's Saving Our Summer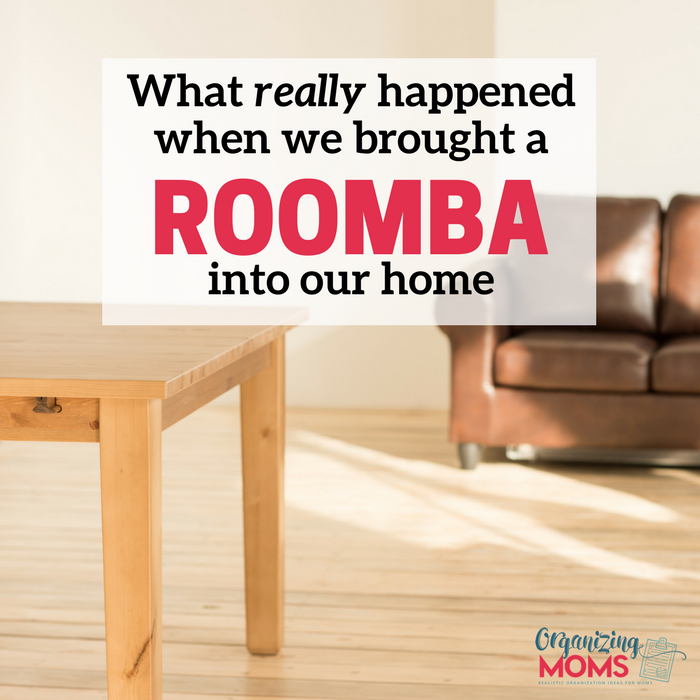 A couple of months ago, I wrote a post about our new Roomba, and promised to give updates later on.
I'm happy to say that our Roomba is going strong and working hard. It's been a life saver this summer as our house has had significantly more traffic (and snack consumption) than during the school year.
Click here to read the Roomba post – the update is at the end.
Real Food Fast Challenge

Tiffani from Don't Waste the Crumbs is hosting a free Real Food Fast Challenge. As someone who ate only potato chips for lunch yesterday, I decided to sign up for this.
I'm hoping it will give us some good ideas for having healthier choices on hand…because chips are irresistible!
FREE 10-Minute Tasks to Help You Declutter & Organize!

Get realistic, easy decluttering & organizing task checklists delivered to your inbox each week when you sign up for the Organizing Moms newsletter. Join over 7,000 moms who want less stress, less mess, and a more organized life!
New to this community? Start here, friend!