Have you been thinking about getting a Roomba? Or just wishing you had one? We've had a Roomba for almost two years now, and it's saved us a TON of time. I love being able to turn it on and know that it will take care of the vacuuming for us.
But, before I bought our Roomba, I was skeptical. In this article I'm going to show you how our Roomba works and give you some tips and tricks for making the most of your own robot vacuum.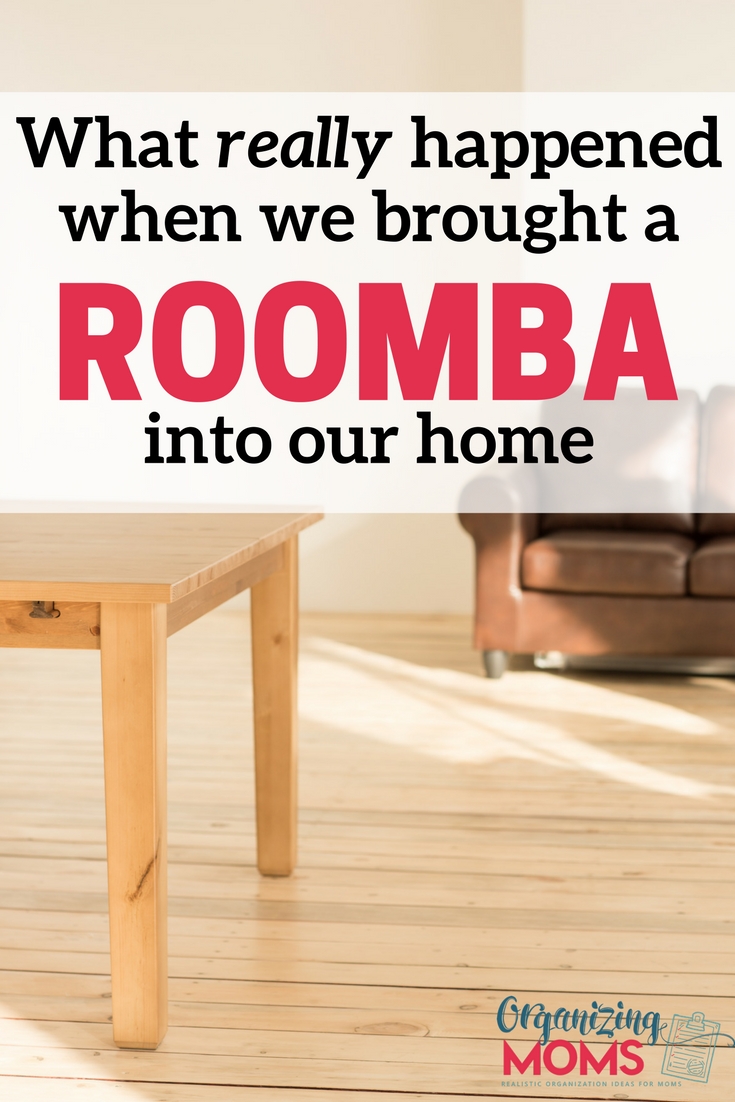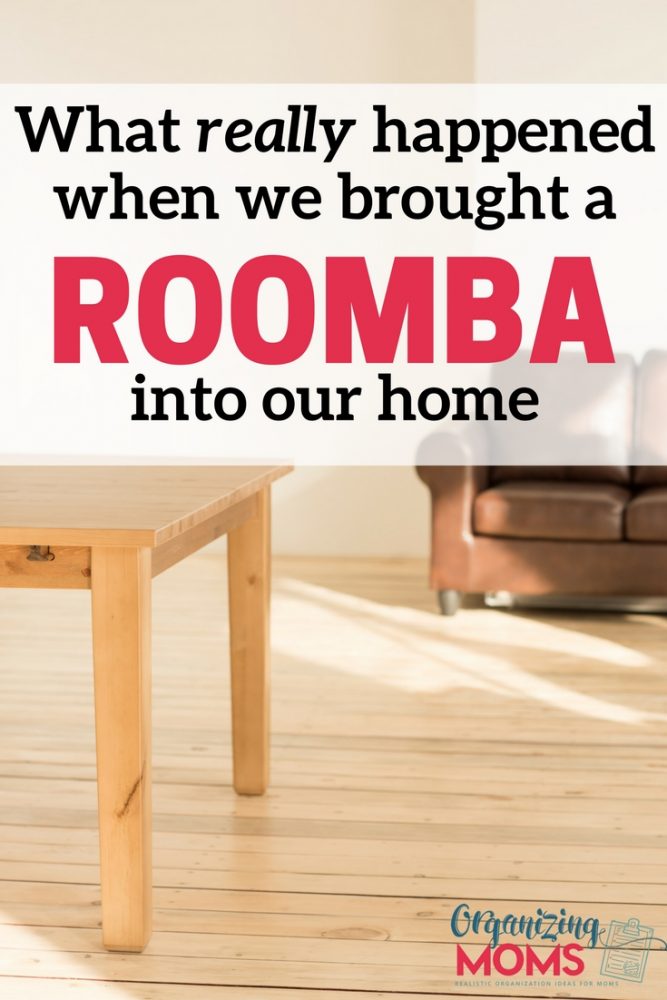 In this post I'll dish all about buying a Roomba, how it works when you first set it up, and what happens after you've had the Roomba in your house for a while.
This isn't a sponsored post – I just bought a Roomba myself and tested it out. For research and educational purposes, of course! 😉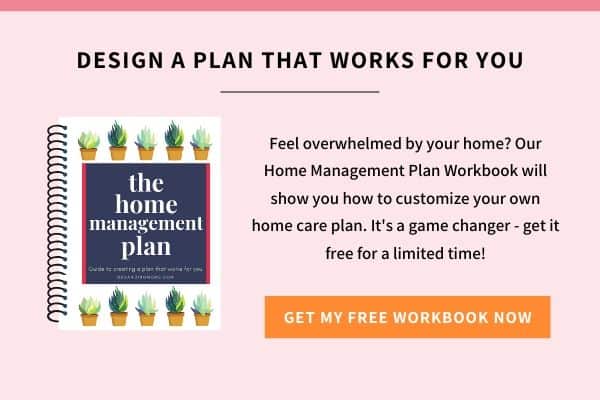 Why In The World Didn't I Do This Sooner?
I've had the Roomba on my mind for at least five or six years. Especially after our kids were born and the Cheerios and cracker crumbs took permanent residence on our kitchen floor, I thought the Roomba just seemed…dreamy.
But, I had my reservations about the whole idea of buying a Roomba. Even though I thought the Roomba would be awesome, I had the following concerns:
The Roomba is pretty expensive. And most of the messes I had could be cleaned up with a broom or mop.
I thought people would think I was lazy for using a Roomba. (Seriously – why did I care about this?!?)
I was worried I'd get the Roomba, and I'd break it. Or it would just stop working.
So, I just really worried about wasting our money and being judged for being "too lazy to vacuum."
In the past few months, I've been really trying to take care of my health and lower my stress. One of the big things I've been focusing on is trying to simplify things and make things easier on myself.
Even though the Roomba was expensive, I had enough in my rainy day fund to cover the expense…so I decided it was time to try it out.
How Do Roombas Work?
Roombas (or any robot vacuum) vacuum your home by themselves! They automatically guide themselves around your house, while vacuuming the floors. Many robot vacuums come with electronic "barriers" you can put up to keep them isolated to a specific area of your home.
Roombas can be designed for vacuuming different types of floors. The one we have works on hard wood floors, carpet, and regular tile/linoleum flooring.
What Happened When We Brought a Roomba Into Our Home
When the Roomba arrived, I found a good spot for it to dock and plugged it in. I decided to shoot a video of our Roomba's maiden voyage so you could see exactly what happened:
Our Roomba took a while to "learn" our house. At first I really wanted it to clean under our kitchen table, but it had other ideas.
As our Roomba was starting out, I followed it around because I was worried I had cords or little toys on the floor I hadn't remembered to pick up. I'd strongly recommend doing this for the first two or three Roomba runs. It helps you see where the Roomba will go and make sure it has a clear path to work its magic.
One thing that surprised me was that the Roomba didn't go directly to the dock when I pushed the "dock" button. It eventually got there, but it didn't zoom right back to the dock like I expected.
Even though it took a while for the Roomba to clean our first floor, I was very happy with the results. Check out the video below to see how much stuff it picked up:
After Two Weeks – How Our Roomba Has Changed
You guys – I feel like our Roomba is a little toddler that has grown so much in the last couple of weeks! It now knows exactly where to go in our house to vacuum, and it has a more efficient path and method for vacuuming.
It seems to know that under the kitchen table and in under the kitchen cabinets are real problem areas, and it spends extra time there.
I also set up the "virtual walls" that came with our Roomba model (not all Roombas have this – here's the exact model I bought). I set it up so the Roomba only vacuumed our kitchen because the rest of our house doesn't get nearly as messy.
I've even started turning on the Roomba as I'm leaving the house and letting it run while we're out.
It's pretty amazing to be able to come home to clean floors without having to do anything.
I still haven't programmed the Roomba to run at specific times. The Roomba I have has that feature, but our schedule has been so hectic lately that I've been putting it off until we're in more of a predictable routine.
Roomba Update – Two Months Later
Our little Roomba is still going strong. My sons have affectionately named it "Broombot," and we've been letting it run every two or three days. In fact, as I'm typing this, the Roomba is vacuuming our kitchen and dining area. This makes my back very happy!
Roomba Update – Almost Two Years Later
Our little Roomba is still going strong! We use it at least every other day, so it's gotten a lot of use.
This year I did buy these replacement parts for our machine. So far, only replaced the filter on our vacuum, but it's nice to have the extra parts on hand when we need them.
How to Clean Out Your Roomba
Our Roomba got REALLY clogged up earlier this year, and I found this super helpful video that shows how to clean it out. It shows how to deep clean the brushes on your machine:
Stay Tuned for Roomba Updates…
I'll update this post as we learn more about our Roomba. Bookmark this page and come back later to see what happens! We are pretty heavy users of the Roomba, so I'm hoping it will withstand the test of time.
Looking for more ways to make home management easier? Check out these posts:
Easy Home Management – A Realistic Plan to Take the Pressure Off
Mom-Tested Time Management Tips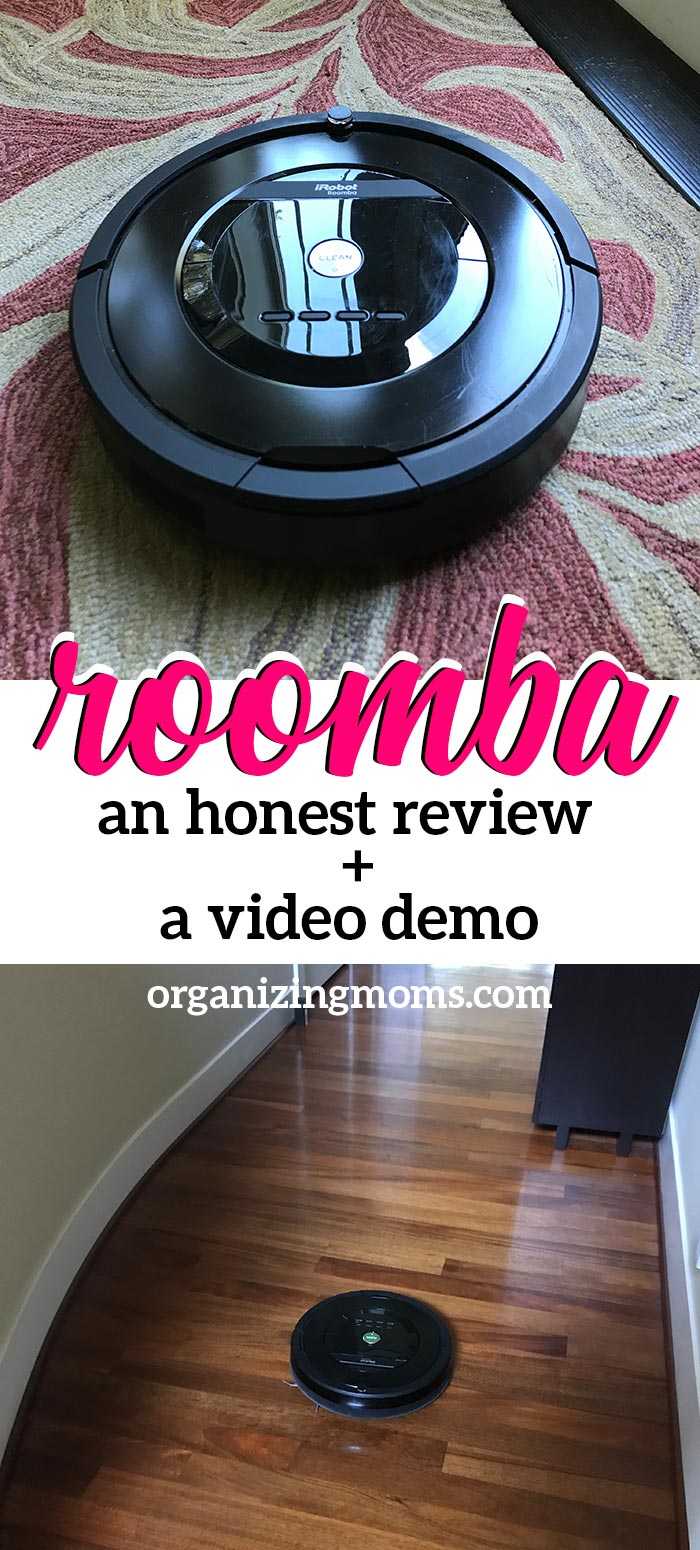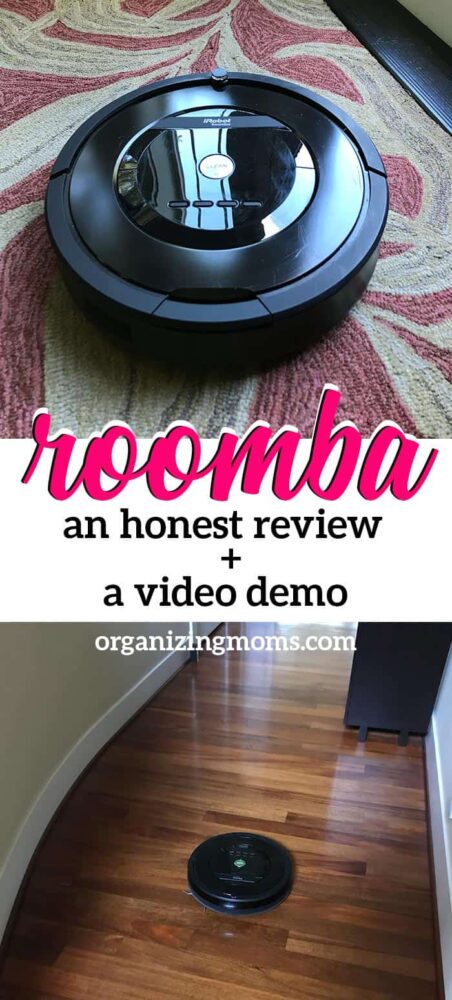 New to this community? Start here, friend!